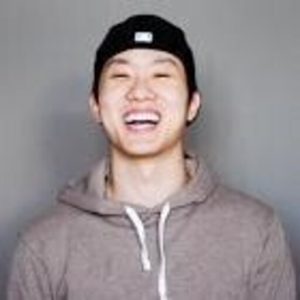 Latest posts by Danny Chu
(see all)
Starting a successful venture in Affiliate Marketing can be an exciting yet challenging task, especially for beginners. This dynamic framework of online marketing has proved to be a lucrative way of earning passive income for numerous individuals across America. But what is affiliate marketing? How does it work? Is it right for you? How do you get started? Whether you're an ambitious entrepreneur ready to dive into a new business opportunity, or simply curious about making some extra cash online, this guide aims to provide a robust understanding of the ins and outs of affiliate marketing, pointing you towards the path to success in this burgeoning field. Let's dig into how to start affiliate marketing.
What is affiliate marketing?
Affiliate marketing is a great way for businesses to increase their customer base and reach new markets without spending a lot of money on advertising. In affiliate marketing, businesses (also known as merchants) pay affiliates to refer customers to their website or products. Affiliates are then paid based on the actions of the customers they refer, such as a purchase or subscription.
If you are looking to start affiliate marketing, it is important to understand how it works. Affiliate marketing is a performance-based marketing program in which an online business rewards one or more affiliates for every customer or visitor to their website that they refer through the affiliate's marketing efforts. The affiliate's marketing efforts may include blog posts, social media posts, or other promotional activities.
Once you have an understanding of how affiliate marketing works, you can begin to set up your own program. You will need to find and recruit affiliates who are willing to promote your products or services, and you will need to create an affiliate program that outlines the rewards and incentives that you will offer to affiliates. You will also need to establish the tracking system that will be used to track the performance of your affiliates.
Once your affiliate program is set up, you can start to promote it to potential affiliates. You can market your affiliate program through social media
Why Should You Do Affiliate Marketing?
Affiliate marketing is an attractive option for anyone looking for a way to make a passive income. With minimal start-up costs and the opportunity to work from anywhere, it's no surprise that affiliate marketing is becoming increasingly popular. By promoting products or services you believe in, you can build relationships with potential customers, track your performance, and measure results much easier than other forms of marketing.
As an affiliate marketer, you have the freedom to choose the products and services you want to promote. You can tailor your marketing efforts to reach a specific target audience, and you can promote multiple products and services simultaneously. Most importantly, you can earn commissions from successful sales.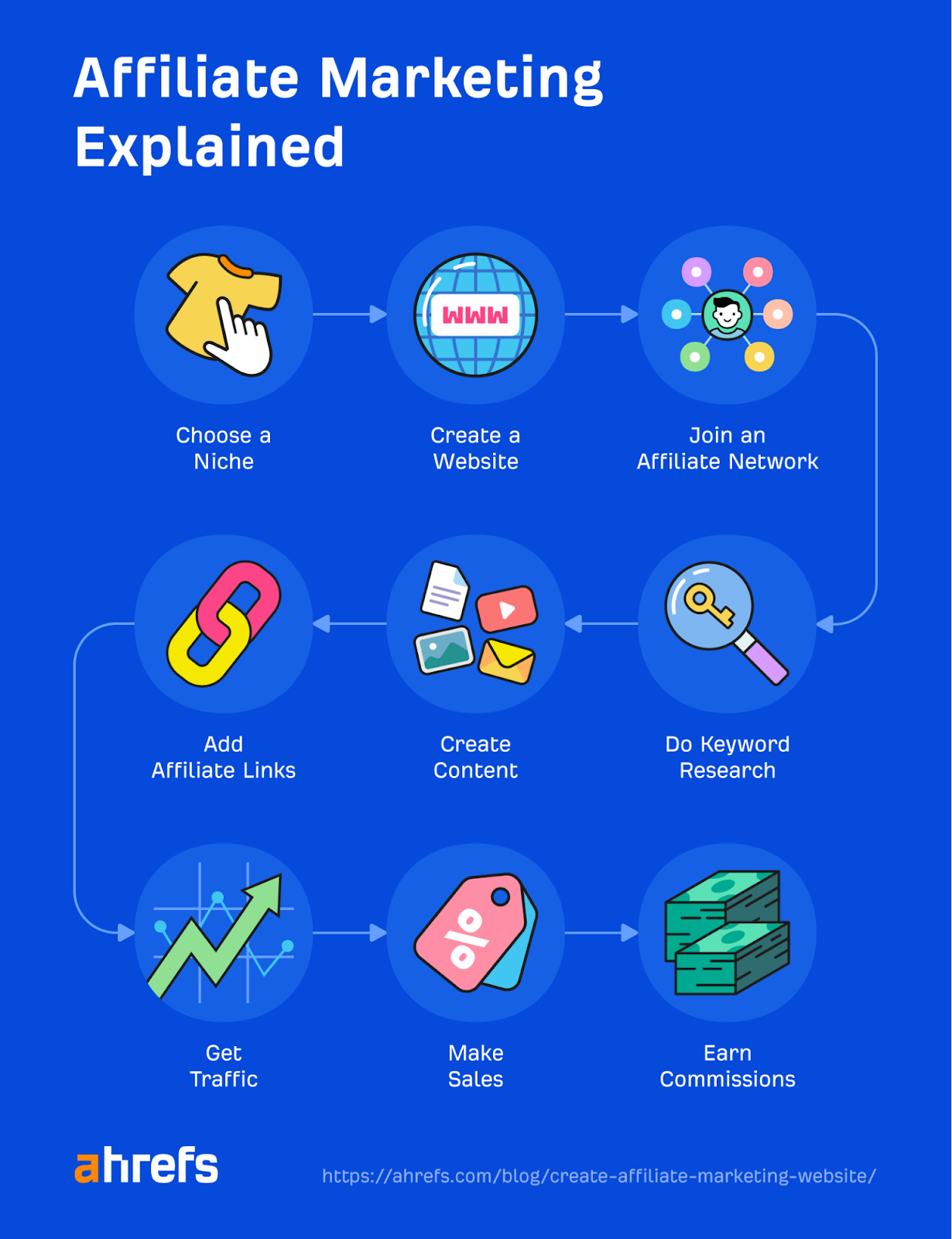 Getting started with affiliate marketing is relatively easy, and you can quickly start to generate significant income over time. The key is to stay consistent and develop a strategy that works for you. Research the products you're promoting, create high-quality content, and use the right marketing tools to reach your target audience. With the right approach, you can start to see success with affiliate marketing in no time.
Low-cost and Low-risk
Are you looking to start a business without investing too much money and time? Affiliate marketing could be the perfect solution for you. Affiliate marketing is a low-cost and low-risk way to start earning passive income online. With affiliate marketing, you don't need to create your product, handle customer service, or worry about inventory. All you need is a website, some content, and an affiliate program to join.
You can start with a free blog or website and begin promoting affiliate products right away. Research and find the best affiliate programs to join, then start writing content that is related to the products. Promote your affiliate links on social media, email, and other channels to drive traffic to your website. Keep track of your results and adjust your strategy as needed to maximize your income. With a little bit of patience and effort, you can start making money from affiliate marketing in no time.
Easy to Scale
Affiliate marketing is an increasingly popular way to make money online. It is a business model that rewards individuals for promoting and selling products or services from another company. It is an easy business model to scale up, and with the right strategies and plan, you can quickly reach a wider audience and get more sales.
When you are successful in your affiliate marketing efforts, you can easily scale up your campaigns to reach a larger audience and get more sales. To do this, you need to understand how to increase your budget, improve your content, and invest in better advertising tools. Increasing your budget can help you reach more potential customers and increase your sales. Improving your content can also help you get more traffic and leads. Investing in better advertising tools can help you track your performance and optimize your campaigns.
You can also scale up by adding more affiliates to your network, creating new partnerships, and expanding to new markets. Adding more affiliates to your network allows you to reach a larger audience and generate more sales. Creating new partnerships can help you access new markets and develop new strategies. Expanding to new markets can help you find new customers and increase your sales.
How Does Affiliate Marketing Work?
Are you looking to get started in affiliate marketing? Affiliate marketing is a great way to make money online by promoting products and services of other companies. It involves an advertiser paying a commission to an affiliate when a customer purchases a product or service based on the affiliate's referral or recommendation.
Affiliates use their own website, blog, social media, or any other platform, to promote the products and services of the advertiser. They are typically paid a commission for each sale they generate, and the amount of commission varies depending on the product or service being offered. Affiliates often have access to exclusive offers and discounts not available to the public, which helps them to earn more money.
Affiliates can also earn money from their referrals, even if the customer does not purchase anything. This is called a "pay-per-click" or "PPC" program. In this type of program, affiliates are paid for each click that is generated, regardless of whether or not the customer makes a purchase.
To maximize their profits, affiliates must track their performance, including click-through rates, conversions, and sales. This helps them to identify which types of products and services are most successful for them to promote and which campaigns are not performing as well.
How Much Money Do Affiliate Marketers Make?
Are you looking to start your own Affiliate Marketing business in the United States? Affiliate Marketing is a great way to make money online and can provide a wide range of incomes depending on the amount of effort and time you invest in it. Successful Affiliate Marketers can make up to 6-figure incomes through their online business, and have the potential to earn passive income as well.
Affiliate Marketers benefit from the commissions earned when they promote products or services from other companies. The amount of money you make is directly related to the amount of traffic you generate to your website and the number of sales you make. The more traffic and sales you generate, the more money you will make.
Choosing the right niche is key when it comes to Affiliate Marketing. You want to focus on a niche that is of interest to you and that you are knowledgeable about. This will make it easier for you to create content and promote products or services that are related to the niche. Investing time and effort into your Affiliate Marketing business can help you reach your goal of making up to a 6-figure income.
By understanding the basics of Affiliate Marketing and putting in consistent effort, you can make a good income from your online business.
How to Get Started with Affiliate Marketing
Starting an affiliate marketing business can be a great way to earn additional income and achieve financial success. Before you can begin monetizing your website or blog, you will need to do some research and make sure that you understand the fundamentals of affiliate marketing. Here are some tips on how to get started with affiliate marketing.
The first step in starting an affiliate marketing business is to choose a niche. It's important to select a niche that is in demand and that you have an interest in. This will help you to be more successful in promoting products and services related to your niche. After you have selected a niche, you can then begin to research and sign up with affiliate networks. Make sure to select networks that offer programs that fit your niche and that you believe in.
Once you have chosen and signed up with a few affiliate networks, you will need to research individual programs to ensure that they offer what you are looking to promote. Make sure to only promote products and services that you believe in and that you have personally used. Additionally, it is important to optimize your website to ensure that your affiliate links are properly visible to potential customers. Utilizing social media channels is also a great way to reach a larger audience and to increase your affiliate sales.
Step 1: Choose Your Niche
Affiliate marketing is one of the most popular ways to make money online. It involves promoting products or services in exchange for a commission when a sale is made. If you're looking to get started in the world of affiliate marketing, there are a few important steps you should take.
The first step is to select a niche that you have knowledge about and that interests you. This could be anything from health and beauty products to cars and electronics. Once you have a niche in mind, it's time to research potential affiliate programs that would fit your niche. Look for programs that offer a competitive commission rate and a variety of products that fit your niche.
Once you have identified potential programs, the next step is to gain an understanding of your target audience and their needs. Knowing who your target audience is will help you determine the right key words and phrases to use in your content in order to reach them. It's also important to evaluate the competition in your niche and research what strategies they are using to ensure that your strategies are effective.
Next, it's time to compare different affiliate programs to find the ones that offer the best commission rates. You want to choose programs that will give you the biggest return on your investment.
Step 2: Decide on a Content Platform
Affiliate marketing is an effective way to earn passive income online. But before you can start promoting products and services, you need to decide on a platform. There are three main options for setting up your affiliate marketing site: self-hosted WordPress websites, free blogs, and hosted platforms like Shopify.
When deciding which platform to use, it is important to consider the features that each platform offers. For example, if you choose a self-hosted WordPress website, you will need to purchase a domain name and website hosting. You will also have access to design themes and plugins to customize your site. On the other hand, if you use a free blog platform, you will not need to pay for hosting or a domain name, but you will be limited in terms of design and customization. Finally, if you choose a hosted platform like Shopify, you will have access to a wide range of features and tools to help you get started quickly and easily.
No matter which platform you choose, make sure to select one that best meets your budget, goals, and needs. Research the features and tools available on each platform to ensure that you are choosing the best option for your affiliate marketing efforts. With the right platform, you can be on your way to success in the world of affiliate marketing.
Step 3: Find Affiliate Programs to Join
Affiliate marketing is a great way to make money online. It allows you to earn commissions by promoting products and services from other companies. To get started with affiliate marketing, the first step is to research and find affiliate programs that fit your niche.
You can search for affiliate programs on websites such as Clickbank, Amazon, and eBay. These sites offer a wide variety of products and services that you can promote. It is important to read the program's terms and conditions carefully, so that you know exactly how you will be compensated for your efforts.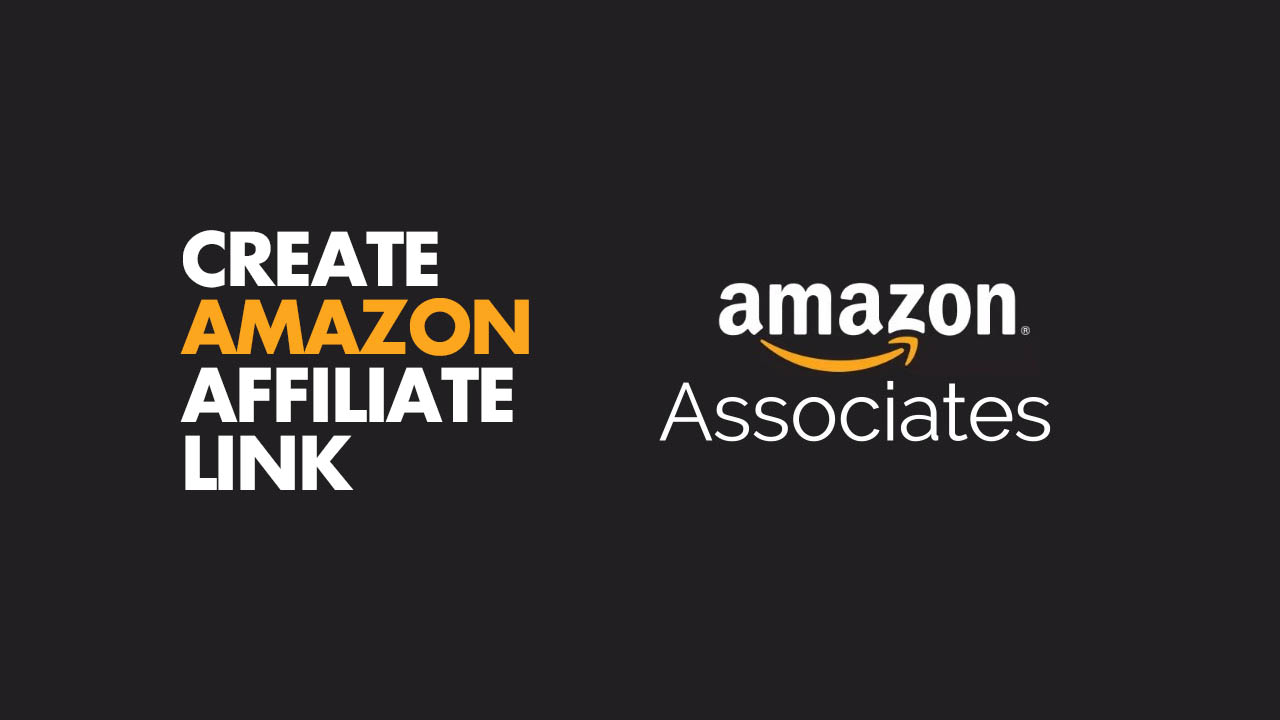 You can also research company websites and read their affiliate information pages. This is a great way to find out about their affiliate program and what commissions they offer. Additionally, you can check out affiliate networks such as Commission Junction and ShareASale. These networks provide access to a variety of affiliates and allow you to track your progress and earnings.
It is also helpful to ask friends and colleagues who are already involved in affiliate marketing. They may be able to provide you with valuable advice and tips on how to be successful in the industry. Furthermore, you can subscribe to newsletters and blogs related to affiliate marketing. This will help you stay up-to-date with the latest trends and news in the industry.
Step 4: Create Great Content
Starting an affiliate marketing business can be a great way to make money online. However, it is important to understand that success in affiliate marketing requires a great deal of research, planning, and dedication. The following steps will help you get started with affiliate marketing and ensure you have the best chance of success.
The first step in starting an affiliate marketing business is researching topics and keywords related to your niche. It is important to identify topics and keywords that are relevant to your audience and have the potential to generate a significant amount of traffic. This will help you create content that offers value to your audience and help your content rank higher in search engine results
Once you have identified the topics and keywords, it is time to create high-quality content. Creating content that is engaging and offers value to your audience is essential for success. To make your content more engaging, use images, videos, infographics, and other multimedia elements. Additionally, incorporate search engine optimization (SEO) techniques to help your content rank higher in search engine results.
Once you have created your content, you need to promote it. You can do this by sharing it on social media and other digital platforms. This will help you reach a wider audience and drive more traffic to your content.
Step 5: Drive Traffic to Your Affiliate Site
Are you looking to start an affiliate marketing business? Affiliate marketing is a great way to earn money online and can be very lucrative if done correctly. With the right strategies and techniques, you can start earning money from an affiliate business in no time. Here are some tips on how to get started with affiliate marketing:
Utilizing social media platforms to increase visibility and drive traffic to your affiliate site is a great way to start. By creating engaging content such as blogs and videos, you can attract viewers and grow your following. You can also advertise your affiliate marketing business through Google Ads or other PPC campaigns to increase visibility and website traffic. Leveraging influencers in your niche can also help promote your affiliate products or services.
Writing guest blog posts on related sites can also be very beneficial to your affiliate business. This will help to increase backlinks and website traffic, as well as build relationships and increase awareness of your brand. Developing an SEO strategy can also help to increase organic traffic to your site. This includes optimizing your website, creating keyword-rich content, and utilizing targeted keywords and phrases.
Creating email campaigns is another great way to increase email subscribers. You can create email campaigns that offer discounts and promotions to your subscribers. This will help to keep them engaged and increase sales.
Step 6: Get Clicks on Your Affiliate Links
Affiliate marketing is a great way to make money online. It involves promoting products and services in exchange for a commission. With the right strategies and tactics, you can start your own affiliate marketing business and start earning income. In this article, we'll discuss how to start affiliate marketing and the steps you should take to get started.
The first step to starting affiliate marketing is to place your affiliate link in appropriate places. This will draw attention to your link and maximize the number of clicks. You can place your link in blog posts, videos, and other content related to the products you're promoting. You can also promote your link on social media to reach new potential customers and followers.
In addition to placing your link in content and on social media, you can also use email marketing campaigns to let your list of subscribers know about your affiliate products and include your link. You can also place banner ads on websites or blogs related to the products you are promoting. This will help to increase your visibility and get more clicks on your affiliate links.
Finally, you can participate in online forums related to the products you are promoting and leave your affiliate link in relevant conversations. This will help you to reach a wider audience and increase the chances of people clicking on your link.
Step 7: Convert Clicks to Sales
Affiliate marketing is a powerful tool for businesses to reach new customers and increase their revenue. However, it can be overwhelming to know where to start. This guide will provide you with the tips and strategies you need to start your affiliate marketing journey.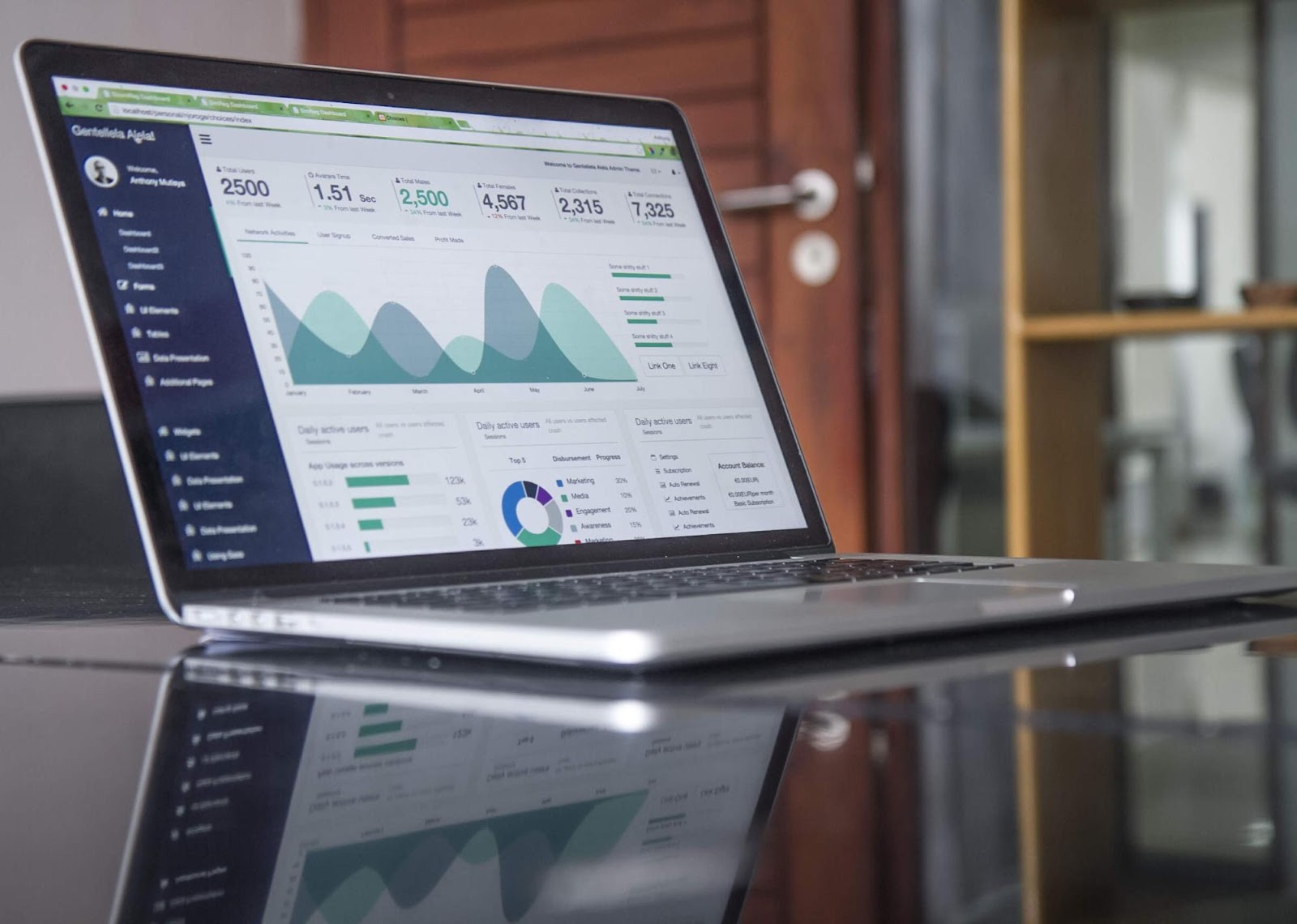 First, it is important to understand the user journey and the path to conversion. This means understanding how customers find your products and services, and what steps they take in order to convert. This will help you create a well-defined sales funnel that will guide users to the desired call to action.
Once you have created your sales funnel, it is important to track and measure all clicks, visits, and conversions. This will help you measure the success of your marketing efforts and make adjustments as needed. Additionally, it is important to monitor changes in user behavior and adjust campaigns accordingly. Utilizing A/B testing is another great way to optimize the user journey and maximize conversions.
Finally, leveraging data to better understand customer behavior can help you find ways to increase conversions. By gathering data on user activity, you can identify trends, track ROI, and make informed decisions about how to optimize your campaigns. With the right strategy, you can turn your affiliate marketing efforts into a successful revenue stream.
Software tools to help your affiliate marketing program
There are so many different tools to help optimize an affiliate marketing program. Whether it's affiliate tracking, link management, or pay-out tools, the affiliate marketing industry has a large, diverse set of tools to optimize an affiliate marketing program.
Voluum
Voluum is renowned as an advanced tracking software for affiliate marketing. It is an indispensable tool for individuals starting out with affiliate marketing or established marketers trying to elevate their game. This affiliate marketing tracking software provides you with profound insights into your affiliate marketing campaigns. Analyze a wealth of data and make informed decisions to optimize your marketing efforts.
One of the core strengths of Voluum is its capacity to generate insightful analytics on every aspect of your affiliate operations. It's not just about tracking clicks and conversions; Voluum dives much deeper. It gives you access to real-time reporting, A/B testing, and the ability to track multiple metrics concurrently. This functionality unveils intricate layers of data for you to understand your campaign performance more precisely, such as identifying the highest converting traffic sources, determining optimal ad placements, and tracking customer behavior patterns.
Voluum's highly detailed analytics remove the guesswork from affiliate marketing. It provides you with the requisite data to make evidence-based decisions and develop result-oriented strategies. Utilizing this data, you can easily determine what is working and what is not, thereby allowing you to get more results with less effort and expense.
Moreover, Voluum is equipped to facilitate data-driven optimization of your campaigns. With its Machine Learning (ML) powered auto-optimization tool, you can set predefined goals, and the software will automatically adjust your campaigns to fulfill these objectives. It's a smarter and quicker way to fine-tune your campaigns and improve your Return on Investment (ROI).
Ultimately, if you're looking to start affiliate marketing or improve your existing efforts, Voluum can serve as your reliable partner, guiding you towards success through deep analytics, insightful data, and smarter optimization methods. It's like having a seasoned analyst working around the clock on your affiliate marketing efforts, offering you valuable insights and improving your campaign performance.
As you make progress in affiliate marketing, Voluum can help you to adapt to the continually changing digital landscape by providing actionable insights to influence your marketing plan proactively. It's an essential investment for any marketer passionate about driving results through data-driven decision making.
Post Affiliate Pro
Understanding and managing an affiliate program can sometimes be complicated, but it doesn't have to be, thanks to solutions like Post Affiliate Pro. An ideal tool for businesses of various types and sizes, this software simplifies your affiliate marketing programs. It offers capabilities for customization, tracking, commission payouts, reports, and more.
At its core, Post Affiliate Pro is powered by superb customization abilities. Realizing that no two businesses are alike, it caters for different needs and preferences. Whether it be modifying the interface according to your brand's aesthetics or adapting the program's settings to suit your specific strategies, everything is doable. This capacity for personalization makes it easier for businesses to integrate the software into their existing processes seamlessly.
What's more, not only does it offer wide customization, but it allows comprehensive tracking of your affiliate marketing efforts. With its advanced tracking technologies, it enables businesses to monitor clicks, signups, sales, and other important actions taken by their customers. It also features a feature-rich tracking code that supports all types of tracking methods — from flash cookies to standard first-party cookies.
Promising efficiency, Post Affiliate Pro handles commission payouts with ease. As a business, you can decide how your affiliates earn — whether through sales, leads, clicks, or others. The software also facilitates automated and accurate payouts, minimizing manual work and human error. This software stands out as it supports several types of affiliate programs, including multi-tiered ones, allowing you to incentivize affiliates that recruit others into your program.
An organized approach to tracking marketing initiatives is vital, but understanding these efforts is even more important. To this end, Post Affiliate Pro provides comprehensive report-generation capabilities. The software comes with numerous report templates that give insights about the affiliates' performance, clicks, revenues, and more. This data can be crucial for making informed decisions about your marketing strategy, helping to identify what works and what needs improvement.
In conclusion, businesses that aim to maximize their affiliate marketing efforts should consider Post Affiliate Pro. It offers wide capabilities ranging from customization to efficient tracking and commission payouts, to comprehensive reports. Thereby, simplifying your affiliate marketing program and bringing you one step closer to your business goals.
LinkTrust
Known for its customizable interface, this tool can manage, track, and optimize your affiliate marketing program effectively. LinkTrust offers real-time data on your affiliate performance and customer engagement. The tool's interface can be tailored to your program's specific metrics and targets, ensuring you have the control and oversight you need.
One of the key features of LinkTrust is its capability to manage and track your affiliate marketing program. This includes maintaining a detailed record of various actions like clicks, impressions, sales, leads, and more from multiple affiliate networks. By providing deep insights into these actions, LinkTrust can help you understand how your affiliates are performing, what strategies are working, and where adjustments may be required.
Another indispensable advantage of LinkTrust is that it provides real-time data on your affiliate performance. This means that you don't have to wait for end-of-day or weekly reports to figure out your affiliates' performance. You can get instantaneous access to the needed statistics, allowing you to make swift decisions and modifications within your marketing strategies.
LinkTrust also offers real-time data on customer engagement. This feature will give you an in-depth understanding of how customers interact with your brand through affiliate marketing. You can track which ads or affiliate strategies are driving more engagements and eventually leading to conversions.
This data-focused approach can significantly optimize your affiliate marketing program. By understanding what works best and what doesn't, you can fine-tune your strategies to maximize profitability. This will not only yield better results from your affiliate marketing efforts but also save time and resources.
Moreover, LinkTrust is created with a strong SEO focus. The detailed tracking and analysis it offers can help you optimize your affiliate links for higher visibility in search engine results, leading to increased organic website traffic. So, whether you're starting with affiliate marketing or seeking to enhance your existing program, LinkTrust can be an efficient tool to consider.
Getting started with affiliate marketing involves recognizing the best tools and techniques, and LinkTrust could potentially be a vital part of that toolkit. The best way to understand how LinkTrust can enhance your marketing endeavors is to utilize it in action and explore its multifaceted features.
ClickBank
As an e-commerce solution, it has a unique selling proposition centered on the principle of sales funnels. A sales funnel is essentially a step-by-step process that leads a potential client through a journey designed to result in a sale. ClickBank allows you to create, monitor, and optimize these sales funnels, thus aiding to convert potential leads into actual consumers of the product or service you are offering.
The attractive design enhances the user experience, making it straightforward and simple to navigate. This simplicity is an undeniable asset when considering the complexities typically associated with affiliate marketing. With ClickBank, you can easily manage your funnels, track their performance, and make necessary adjustments if needed.
Complementing its user-friendly interface, ClickBank also offers a vast product marketplace encompassing various niches. This means you can choose products or services that are more likely to resonate with your audience, leading to increased conversions. It also offers high commission rates, providing ample earning potential for affiliates.
In terms of SEO strategy, utilizing ClickBank can also be beneficial. By promoting products that are relevant and valuable to your audience, you can create content that is both SEO-friendly and conversion-oriented. It thus aligns well with your affiliate marketing strategy, as you can optimize your content for search engines while also promoting ClickBank products, leading to potential increased revenue.
ClickMeter
One major benefit of using ClickMeter is its ability to simplify intricate marketing data. It analyzes click-through rates, conversions, ROIs, and other crucial metrics associated with your ads, then presents the findings in an easy-to-understand format. This feature helps marketers gain valuable insights into their campaigns' performance and identify areas that need improvement. With data-driven insights, marketers can craft strategic plans that target their audience more effectively.
More importantly, ClickMeter is an effective tool for optimizing affiliate marketing efforts. By providing clear visibility of the performance of your multiple marketing avenues, ClickMeter helps identify the best-performing strategies and which ones require revision or elimination. This way, you can focus more on strategies that deliver higher returns, thus enhancing the profitability of your affiliate marketing efforts.
For instance, you can use the platform to track conversions from specific affiliate links, giving you a precise understanding of how much each link contributes to your overall profitability. Similarly, through its link tracking and analytics features, ClickMeter allows you to determine which geographic locations, platforms, or devices your traffic is majorly generated from and thereby adjust your strategies accordingly.
Also, ClickMeter enables marketers to track fraudulent activities, ensuring that all clicks are genuine and thus helping save on unnecessary ad spend. All these capabilities help to enhance the overall work efficiency and profitability of any affiliate marketer, making ClickMeter an indispensable tool for digital marketers.
LeadDyno
LeadDyno distinguishes itself as a simplified affiliate management platform designed to make managing affiliate marketing campaigns as seamless and efficient as possible. This platform is packed with value-added features that can help businesses, whether they're just starting their foray into affiliate marketing or whether they're well-established.
Primary among these features are the tracking solutions offered by LeadDyno. Understanding and optimizing your traffic is paramount in affiliate marketing. LeadDyno's tracking solutions make this entire process incredibly straightforward. By incorporating powerful metrics, the platform enables businesses to keep a close eye on their affiliate traffic, monitoring referrals, clicks, conversions, and more. This feature can help businesses gain a deeper understanding of their affiliates' performance, identify lucrative affiliates, and optimize campaigns for superior results.
Furthermore, LeadDyno comes equipped with a suite of plug-and-play tools designed to benefit affiliates. This eliminates the need for technical knowledge, which can often be a barrier to entering affiliate marketing. The plug-and-play tools include functionalities such as link tracking, email marketing, automation, affiliate sign-up forms, and many more. All these tools aim to make it easier for affiliates to promote a business's products or services, automate redundant tasks, and ultimately improve productivity and profitability.

BONUS: GrowthBar is a LeadDyno customer, and we love it. If you want to check out our program, go sign-up here.
CAKE
CAKE is a sophisticated marketing software solution that offers various features. One of its exciting aspects lies in its exceptional real-time tracking capabilities.
Unlike many platforms where conversions and metrics are only shown after a delay, CAKE ensures that every bit of data is updated in real-time. This feature is incredibly beneficial for affiliate marketers as it keeps them informed about their Return on Investment (ROI) at any given moment. This immediate access to data allows marketers to make informed, data-driven decisions promptly, leading to improved marketing campaigns and outcomes.
In the dynamic world of affiliate marketing, rapid and accurate data response is critical. Delays in data updates can hinder decision-making and response times. On the other hand, having real-time data at hand empowers you to react to market trends instantly, adjust your strategies, and achieve better results.
Moreover, CAKE's real-time tracking is an ideal tool for affiliate marketers in managing relationships. Friction often arises in late or inaccurate reporting when you're working with multiple affiliates. With CAKE, the affiliates are assured of seamless, accurate reporting, enhancing trust and relationship management.
Another noteworthy feature of CAKE is its ability to calculate effective commission payouts. Commission management can often be intricate and time-consuming, especially when dealing with various affiliate marketing programs. CAKE takes out the legwork from this process, automatically calculating and providing precise commission information to affiliates.
HasOffers by TUNE
This tool has been developed to track the performances of affiliates, networks, and advertisers benefiting businesses immensely in streamlining their marketing strategies. It monitors all associated advertising costs, revenues and profits in real-time, which is crucial for businesses to make informed decisions and optimize their marketing strategies accordingly.
The software's real-time reporting feature ensures that you have up-to-the-minute data on your marketing campaign's performance. Therefore, not only can you make quick decisions based on real-time data, but you can also identify new trends and opportunities early, enabling you to stay ahead of your competition.
In regard to integrations, the system is thoughtfully designed to allow for hassle-free connection with multiple other platforms. HasOffers by TUNE's extensive integration capabilities allow businesses to blend the tool into their existing marketing ecosystems. This amalgamation makes it easier to manage various tasks simultaneously and brings efficiency in operation.
Additionally, the customizable interface is an added advantage. It means that businesses can personalize the software's user-interface based on their preferences to increase productivity and ease-of-use. For instance, important tools can be given precedence and made easily accessible while those that are rarely used can be kept in the background.
AffTrack
The system is praised for offering unlimited clicks, a feature that sets apart AffTrack from its counterparts. There are no limits as to how many clicks can be tracked, which presents a unique advantage, especially for large marketers that attract high traffic volumes.
The real-time analytics is another compelling facet of AffTrack. In a constantly evolving landscape of affiliate marketing, staying updated with real-time performance metrics is essential for success. This feature allows marketers to track their marketing efforts in real-time, providing valuable insights as and when they happen. This equips the marketers with data that can be used to make timely decisions, optimize marketing strategies, increase conversions, and ultimately, boost profitability.
AffTrack is undeniably cost-effective. Priced competitively, it offers from basic features for beginners to advanced options for seasoned marketers. Thus, it can support businesses of varying sizes, from startups to large enterprises. Regardless of the pricing plan, users have access to all tools and features, making it an affordable option compared to other tools that charge extra for advanced features.
Fraud detection is another prime feature offered by AffTrack. Fraud in affiliate marketing is a growing concern with notable financial implications. AffTrack's fraud detection services help to mitigate this risk by identifying suspicious activities promptly. This can translate into substantial savings by preventing unwarranted payouts for fraudulent transactions.
HitPath
One of the standout features of HitPath is its real-time tracking capabilities. This allows businesses to monitor and analyze their affiliate programs' progress interactively and in real time. It offers businesses an accurate and up-to-date perspective regarding their campaigns' performance, making it easier for them to make swift and informed decisions regarding their affiliate marketing strategies.
The intuitive dashboards provided by HitPath serves as a comprehensive data visualization tool. Users can easily view and understand their affiliate marketing performance through a variety of metrics and KPIs, all displayed in an easy-to-interpret format. The dashboards are designed to provide useful summaries of key analytics data and performance metrics, thereby allowing for effective monitoring and improvements where necessary.
HitPath isn't limited to handling just one affiliate program or campaign but instead has multi-program and multi-campaign functionalities. This means that businesses managing multiple affiliate programs and campaigns can track, analyze, and optimize them all through this singular tool, ultimately making the process more streamlined, efficient, and easier to manage. It reduces the need to juggle between different platforms for various programs, thereby saving time and resources.
With these advanced features, HitPath extends beyond being just a tracking solution. It's a valuable resource for any business looking to start or expand their affiliate marketing endeavors. It offers a strategic platform for monitoring progress, making informed decisions, and ensuring overall campaign effectiveness, which is crucial for all businesses hoping to succeed in the competitive world of affiliate marketing.
Conclusion
In conclusion, starting an affiliate marketing business can be a lucrative endeavor for anyone willing to invest their time and efforts. It entails understanding the marketing processes, choosing the right affiliate programs, creating valuable content, and utilizing effective marketing strategies. However, it's not an overnight success scheme. A consistent, patient, and strategic approach is required for a successful affiliate marketing business. Regular tweaking and updating of your strategies, and keeping abreast of the latest trends and SEO practices is also fundamental. With determination and perseverance, affiliate marketing can be a rewarding online business offering a world of opportunities.