AI Paragraph Rewriter
Harness the power of AI to rewrite and reword paragraphs of text with GrowthBar.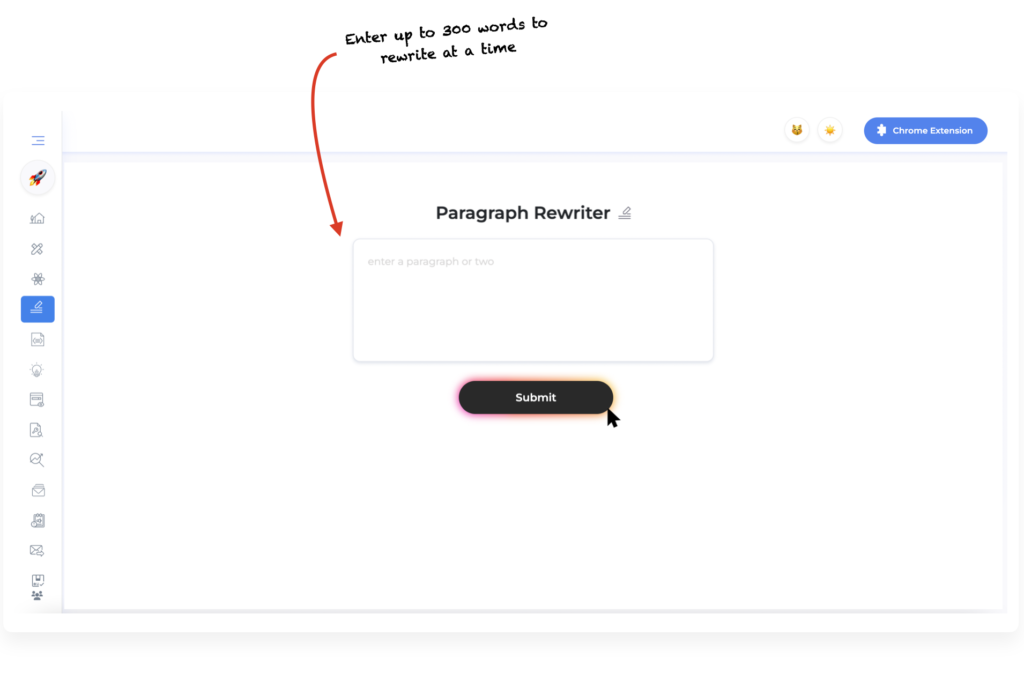 What is a paragraph rewriter?
A paragraph rewriter is a tool that can improve the readability of a paragraph by changing the word order, or by making it easier to understand.
How to use the Paragraph Rewriter
Input: Paste or write up to 300 words.
AI Writer: GrowthBar will use powerful AI to rewrite your paragraph.
Output: Your new, plagiarism-free paragraph is rewritten by GrowthBar.
Examples
Input:
Finding the best website builder software for your business can be tricky. There are so many different website creation tools on the market, including the option to hire a web design company to build and maintain a website for you.
Output:
If you're looking to build a website for your business, you'll want to find the best website builder software to suit your needs. With so many different website creation tools on the market, it can be tricky to decide which one is right for you. You could opt to hire a web design company to build and maintain your website, or you could use a website builder tool to do it yourself. Consider your budget, website goals, and technical skills when making your decision.
Input:
If Buddy is barking at you to fill his bowl, listen up. He may also be speaking up to demand a switch in his daily dinner, or breakfast and lunch too for that matter. Since we love our fur babies, what we feed them matters. Finding the right kibble can be a confusing endeavour.
Output:
If your dog is barking at you for food, it may be time to change their diet. Dogs can be picky eaters, and sometimes it takes a while to find the right food for them. With so many options on the market, it can be difficult to choose the right one. Consider your dog's size, breed, and activity level when choosing a food, and always consult your veterinarian for guidance.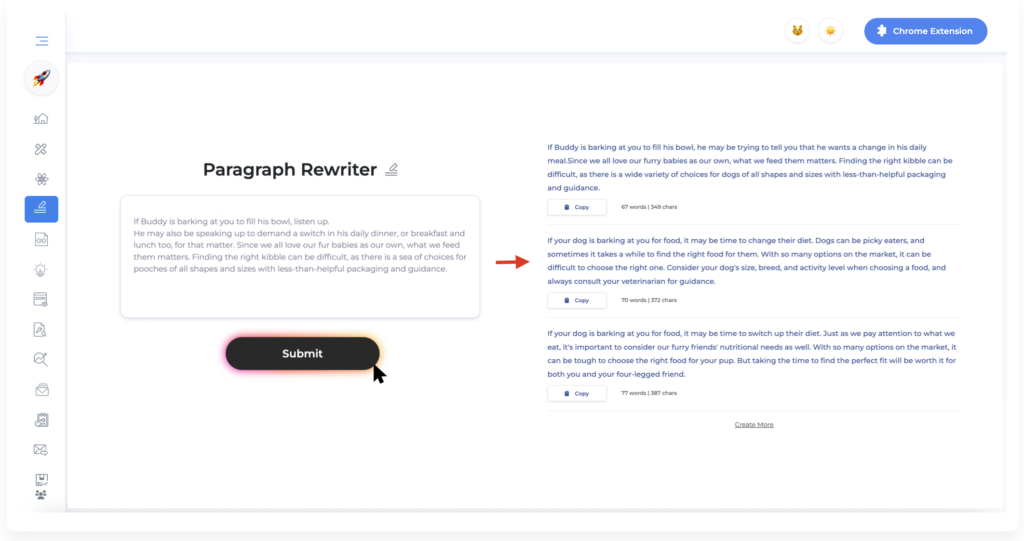 Rewriting/rephrasing use cases:
Rewrite an introduction: Rewrite your introduction to add a better hook, some words, or a better transition into the body of the post.
Rewrite headings: Rewrite headings that seem too similar to the competition's headings. Or, rewrite them to add some catchiness.
Rewrite product descriptions: Not totally happy with the benefit statements you've written in your product description? Let GrowthBar rewrite it for you.

Part of GrowthBar's AI writing suite for SEOs
The beautiful thing about GrowthBar is that it's a suite of tools for long-form content writing — according to SEO best practices. So you can research, write, and optimize blog content all in the same tool.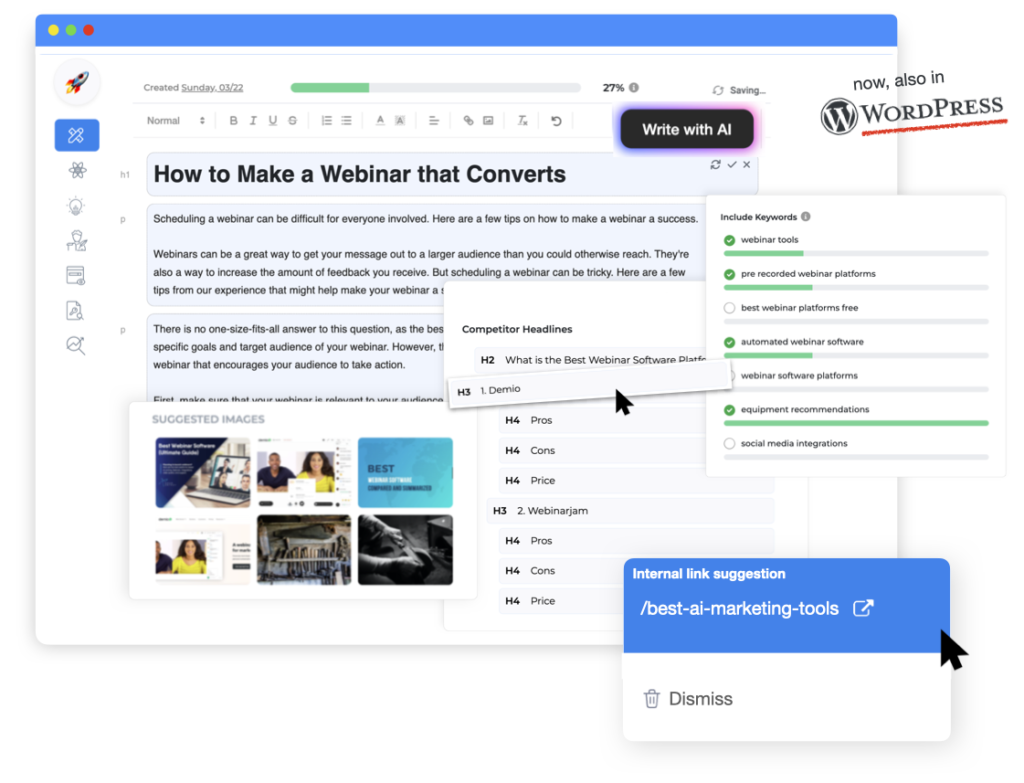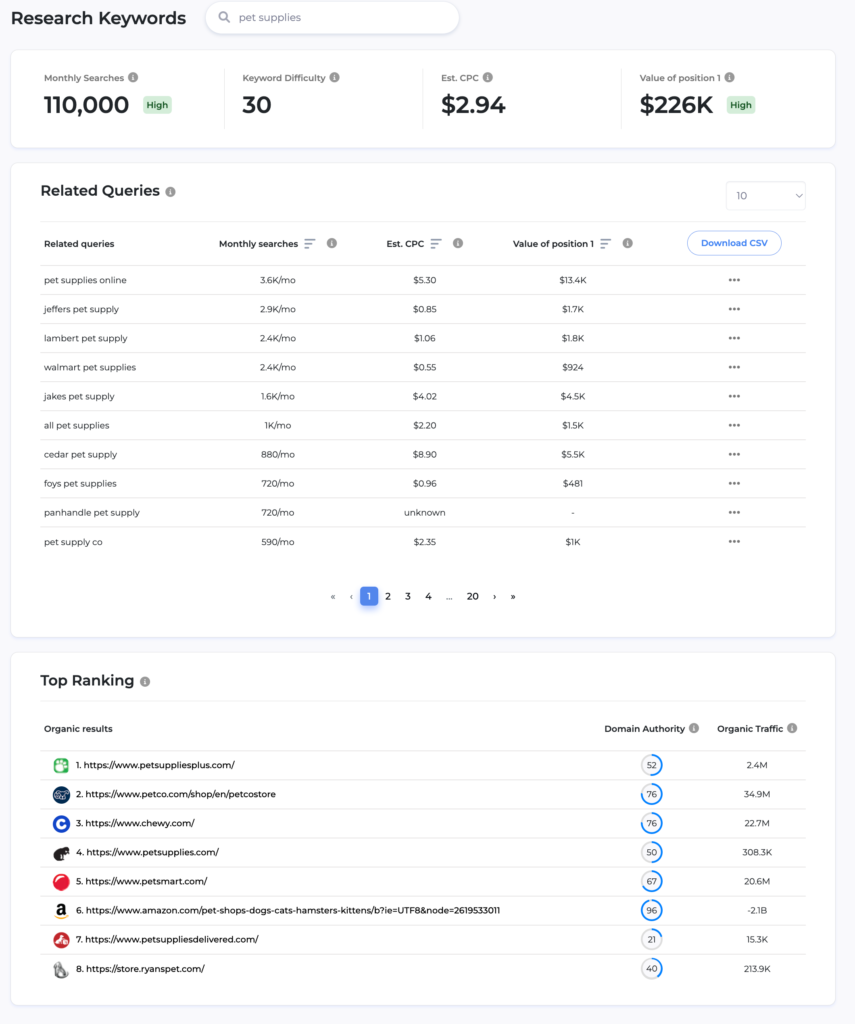 How does it work?
GrowthBar's AI has consumed 70+ billion articles and has developed an understanding of language that is very human-like. Write 10x faster! Get GrowthBar now →