Latest posts by Hailey Friedman
(see all)
Content marketing is one of the most important disciplines in modern growth marketing. Content can help you tell your story via email marketing, acquire customers via SEO, and stay in touch with your audience on social media.
Particularly if you want to scale quality blog content production that will get your articles ranking on Google, you should look for a content marketing agency that can supercharge your output.
This article makes finding the right content marketing agency easy.
Content vs Traditional Marketing
Before we dive in, it's important to note what content marketing actually is, and how it differs from traditional marketing. They are two peas in a pod, but it's important to understand how you can use each to maximize your marketing capabilities.
Traditional Marketing

A marketing strategy based on interrupting
Remember the last time you watched Youtube and in the middle of your video an ad for Coke-a-Cola begins playing, putting content in front of consumers
Content Marketing

A marketing strategy based on permission
People come to you for information based on their own motives, being the popular kid in class to cheat off of
This article will spotlight the 26 best Content Marketing agencies in the business today.
If you're looking for the best SEO agencies, read our article The 25 Best SEO Agencies.
26+ Best Content Marketing Agencies
We've ranked the Top 26 Content Marketing Agencies based on the agency's client roster and reviews, the website's domain authority, experience, and more.
We make it easy to pick which will work best for your business by providing a little bit about what makes them stand out, the noteworthy clients they have, and their pricing.
Let's dive in.
1. GMP Agency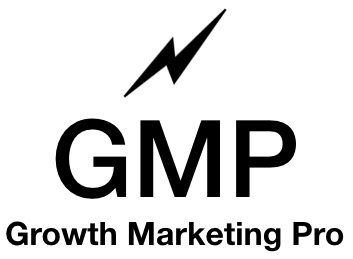 GMP Agency is a results-driven SEO and marketing agency unlocking full-funnel growth. After building the biggest Growth Marketing blog on the Internet, Mark and I formed GMP Agency for clients looking for SEO experts to grow their traffic, conversions, and customers.
GMP provides:
Fast, optimized content creation
Keyword research and content calendars
Growth and strategy planning
Customer persona development
Conversion rate optimization
Market research and insights
Precise technical audit
Link building
Local SEO
While we work frequently with Saas, tech, finance, and healthcare organizations, we can help any company with their most important KPI: customer growth.
Hourly Rate: Pricing will depend on your package and how much content you'd like each month.
Noteworthy Clients: We love all our clients, but will just list a few, like Minted, SentinelOne, Almanac, and Cube.
Ready to grow your traffic by 20% MOM?
Best in the game for digital marketing. Founded by the Melen brothers, SmartSites has a keen focus on SEO and PPC (Pay-Per-Click) digital marketing with over $100M generated in client revenue. Helping businesses of all sizes from home services, medical, and healthcare to automotive and hospitality.
Hourly Rate: $100-$149
Noteworthy Clients: Encrypt IT, Shades Studios, Hampshire Label
Mayple excels in helping small and medium sized businesses access top level marketing to be able to compete with larger companies. You are paired with curated marketers for your business's niche, resulting in unique marketing catering to your business. Created by experienced marketers and technology professionals, Mayple values trust, professionalism, and "maypling," the unique experience Mayple offers.
Monthly: $1,800
Noteworthy Clients: NYFW, Jolt, SeaKura, Nitsba Group, Tianzia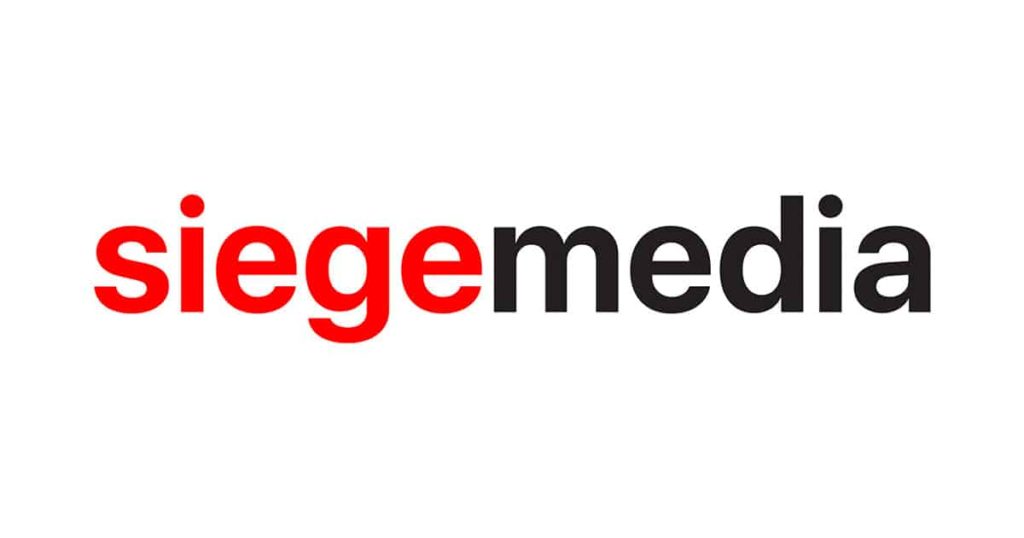 Providing content marketing and SEO services, Siege Media provides content creation and link building conducting research for clients based on their marketing needs. Using search data to optimize opportunities for businesses to rank with curated creative content unmatched by competitors.
Hourly: $100-149
Noteworthy Clients: Zillow, Shutterfly, TripAdvisor, Airbnb, Intuit, Asana, Audible

Using content strategy, social and paid marketing, technical SEO consulting, and marketing automation paired with blog content creation, infographics and asset designs, video production, and newsletters and email copy, Brafton stands as one of the top content marketing agencies. Brafton recognizes that competition is fierce, so they provide data-led content creation allowing no room for competitor advancement.
Hourly: $150-$199
Noteworthy Clients: Jagged Peak, Tab Bank, General Financial, Sunrise Senior Living
Targeted at mid-sized businesses, WebFX is the best performance-driven digital marketing agency. Using their unique marketing platform, MarketingCloudFX, you can expect insight regarding your SEO strategy, PPC campaign, and a solid digital marketing campaign based off of data.
Monthly: $500-$800
Noteworthy Clients: Furbo, Reynolds Enterprises, Merrimack Valley Psychological Associates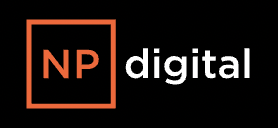 "A holistic vision with specialist execution", NP Digital was created by Neil Patel with the goal of delivering curated content in the right context to consumers. NP Digital believes it is important to keep pace with the digital marketplace, therefore they provide services that are easily adjustable to the market.
Monthly: You'll have to request a quote.
Noteworthy Clients: Facebook, Google, GM, eBay, NBC, Viacom
Fractl is a high-growth content company that prioritizes research-heavy, data-driven content marketing focused on rapid, organic growth. Clients range from Fortune 500 corporations to startups and e-commerce. Fractl approaches your business's growth through SEO, link acquisition, and conversion science.
Monthly: Request a quote.
Noteworthy Clients: Discover, Care.com, Avvo, ADT, DIRECTV
This women-owned, 100 percent virtual company works almost exclusively with global corporations that rely on them year-round. It focuses attention on the technology, venture capital, and financial sectors.
Monthly: Depends on services used
Noteworthy Clients: American Express, PayPal, Adobe, Microsoft, Cisco
Aimed at increasing clicks, improving brand exposure online, and increasing quality traffic to your site ultimately converting visitors to customers. Click Giant works mainly with small businesses to improve rankings and quality organic traffic with on-site SEO and high-level content.
Hourly: $100-$149
Noteworthy Clients: Scout Boats, Huk Gear, Vintage 1946, Nectar Sunglasses
Uniquely targeted at storytelling the Communication Strategy Group calls themselves "Brandtellers". Helping businesses develop their stories, who they are, what they do, what they want to do. Once they answer these questions CSG cultivates a marketing strategy for your brand through comprehensive public relations, content marketing, and dynamic content.
Hourly: $200-$300
Noteworthy Clients: Wells Fargo Advisors, Charles Schwab, Transamerica
Building strategic content marketing campaigns that drive brand awareness and community while developing thought leadership. S&G Content helps businesses turn into industry-leading influencers and thought leaders with their one-of-a-kind approach to video content marketing.
Hourly: $150-$199
Noteworthy Clients: Las Vegas Tourism, BurgerFi, Eperi, Ruth's Chris Steakhouse

Scripted believes that great marketing requires great writing, therefore their motive is powering content marketing with superior copywriters and freelance writers. Offering plans ranging from basic to premium, serving small and large businesses alike.
Hourly: $50-$99
Noteworthy Clients: Google, LinkedIn, Adidas, Eventbrite, Intuit
Using cross-industry knowledge, Eucalypt Media works with businesses to develop best-in-class strategies that engage and educate ideal audiences. Offering services that include strategic marketing consulting to results-orientated content marketing. Based in Jacksonville, Florida, Eucalypt Media works with clients globally.
Hourly: $100-$149
Noteworthy Clients: Instore, The Atlantic, Colby College

Promoting the platform of data-informed digital marketing Seer Interactive uses big data to make informed decisions to create a personalized marketing approach for your business. Using an SEO approach, Seer Interactive is great for industries like finance, banking, or mortgages.
Hourly: You'll have to request a quote.
Noteworthy Clients: Crayola, American Greetings, Intuit, LinkedIn
Brainlabs begins with ideas and uses a data measurement framework to determine how successful your business will be across digital channels such as search, social, programmatic, SEO, and CRO. Brainlabs helps your business perform a full audit of your marketing activities and builds a roadmap based on your budget and targets developed from insights.
Hourly: You'll have to request a quote.
Noteworthy Clients: ebay, NPR, Vans, Dominos, Verizon, American Express

With a team that ranges from creative to tactical, Single Grain Marketing provides paid media, organic media, strategy, and creative content to optimize your business's reach. Single Grain also offers services such as bot development, mobile app development, and web development.
Hourly: You'll have to request a quote.
Noteworthy Clients: Amazon, Airbnb, 15Five, Drift, lyft, KitchenAid, Salesforce

Sure Oak focuses mainly on SEO and digital marketing to ensure growth in revenue. Using content optimization and link building Sure Oaks experts help you generate real results by increasing visibility and traffic.
Hourly: $150- $199
Noteworthy Clients: GAP, American Red Cross, Ann Taylor, Advance Auto Parts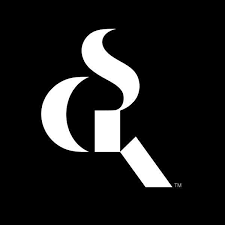 Aimed at simplifying your business's marketing by delivering value packaging and brand experience to amplify your recognition. Based in London with offices around Europe and India, SGK provides content marketing, branding, email marketing, event marketing, package design, social media marketing, and more.
Hourly: $100-$149
Noteworthy Clients: Nike, Unilever, Coca-Cola, P&G
Now Sourcing helps your business make your ideas simple, visual, and influential using their 4 part organization including a design firm, public relations sphere, research institute, and SEO experts. Now Sourcing is top in the game for infographic design.
Hourly: $120-$160
Noteworthy Clients: Adobe, BBC, FedEx, Forbes, Google, Microsoft

A powerful B2B (business to business) creative marketing agency with brand strategy, content strategy, content creation, and distribution strategies. Column Five is focusing on telling the right stories through data-driven creative marketing for small and mid-sized businesses alike.
Hourly: $150-$200
Noteworthy Clients: Visa, Pacific Life, Cornell University, LinkedIn, Salesforce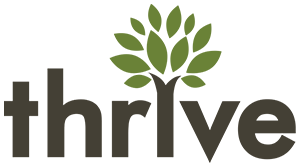 Valuing integrity and relationships with clients, Thrive provides high-end content marketing, web design, internet marketing, SEO, and social media marketing. Aiming to attract and impress the appropriate audience for your business.
Project Range: $5,000-$10,000
Noteworthy Clients: The Farah Law Firm, Stovall Construction, PARC Urology
Believing that web content is your brand's public voice, okwrite is a content marketing company focusing on your business's unique goals. Employing full-time writers, editors, content strategists, and operational staff who are professionals in enhancing your brand's reach through creative content.
Hourly: You'll have to request a quote.
Noteworthy Clients: Market Muse, Soft Activity, Accel Events

Focusing on your business's most pressing needs, awareness, traffic, and leads. BrandPoint focuses on staying in tune with the forever-changing media trends through creative storytelling. BrandPoint operates using the Entrepreneurial Operating System which optimizes the client's experience in producing top-of-the-line marketing strategies.
Hourly: You'll have to request a quote.
Noteworthy Clients: Abbott, Deluxe, Edelman, Kohler, Lifetouch
IGW is an ROI-driven growth marketing agency specializing in content marketing services, infographic design, explainer video production, and full-service inbound marketing services. Focusing on search dominance, lead generation, and thought leadership IGW will help you grow your business's reach. IGW works with fortune 500 companies and small businesses alike.
Hourly: $150- $199
Noteworthy Clients: Enterprise, General Electric, ESPN, Pepsi, Johnson & Johnson
This video-first content marketing company creates campaigns that influence your audience to increase traffic and clicks. Working across different industries, Beacons Point is the go-to agency for video content for all businesses big and small.
Hourly: $150-$199
Noteworthy Clients: University of California, CMTC, Actionable Insights, Accel-RF
Breaking down the best content agencies for you:
Phew, there are a lot of agencies out there that can help with your content marketing and the list above can be overwhelming. Have no fear. We broke it down further for you to make it easy to find which agency is going to work best for your business.
Best content marketing agencies for…
Large companies and businesses:
Small and mid-sized companies and businesses:
Digital content marketing:
I have more content marketing questions!
The short answer is YES. If you want to increase your traffic and overall presence on the web a content generator is the way to go. Our online world is saturated with content therefore you need to make your business stand out. Easier said than done when you're sitting there fresh out of new ideas! That's where content generators come in, to help you and your business stay ~fresh~ and ~hip~.
How important are backlinks?
If you are an 86-year-old grandma running weekly bingo, backlinks will be the last thing on your mind, but if you're trying to grow your business's online presence backlinks are your BINGO. Backlinks are the links that interconnect website to website, content to content.
As you know, growing your SEO is important to optimizing your marketing abilities. Backlinks help cushion your SEO growth. Ultimately backlinks help verify and authenticate your website, helping it rank higher when searched.
How can UX and UI help my SEO?
UX (user experience) and UI (user interface) influence your SEO more than you may think. When people find themselves on your site you want to make sure that they are having the best experience possible to increase the likelihood of them returning, and telling their friends.
More traffic means your site gains more exposure which positively impacts your SEO!
Get Started with the Best Content Marketing Agency
Ready to see more traffic, more customers, and more growth?