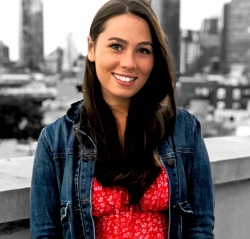 Latest posts by Madeline Hogan
(see all)
If you're a marketer, blogger, or just beginning your SEO journey, you always hear about backlinks. But what are backlinks, how important are they to your business' success, and should you buy them?
What are backlinks?
More commonly referred to as backlinks or inbound links, links are HTML hyperlinks that direct people from one site to another. When someone links to another site, Google sees this as a kind of vote of confidence in your content and website.
Especially for new websites, backlinks are very important. They're the only way Google knows that your website is trustworthy enough to send searchers to.
The best links are from sites that are in the same space or niche as you. When a site like that chooses to link to a piece of your content, it's sending a signal to Google that your content is worth being recommended.
Building backlinks are a necessary part of any good search engine optimization (SEO) strategy.

There are Several Types of Backlinks:
Natural Backlinks:
Company links its other brands in footers/main store nav.
You're an authority and blogger has resources/additional reading in the sidebar
Lots of photo content used across numerous posts
News media features you for doing something newsworthy

Unnatural Backlinks:
Databases or feeds to sell on other sites linked to yours
Bloggers or publishers create a store without "sponsored" or "nofollow" attributes
Banner ads, or any paid placement
Widgets, feeds, and/or badges which are not exclusive/real, or have too many keywords
Backlinks from a site part of PBN (private blog network)
Comments on blogs/forums/community pages going back to your site
Keyword-heavy links to products you don't manufacture

How important are backlinks for SEO?
Backlinks have always been one of the strongest ranking factors for SEO. A link pointing to your site from another site can greatly impact where that page or your site ranks in the search results.
Like references on a resume, backlinks help verify and authenticate web sites and help to promote relevant and authoritative search results. According to Google Senior Strategist Andrey Lipattsev, Google's top three ranking signals are backlinks, RankBrain, and content.
Still, (certain) backlinks aren't as powerful as they once were, and Google continues to change how it evaluates backlinks with it's continued algorithm updates.
Higher quality backlinks from relevant sites are now given more "weight," while random backlinks from any site or blog networks no longer work.
But, backlinks aren't the only important factor for SEO: they're one of the off-page ranking factors (signals outside of your site) that will affect your SERP.
So are other SEO factors including site structure, page rendering, content relevancy, formatting and ease of use, loading speed, and accessibility.
Why Does Google Use Backlinks for SEO?
Backlinks are one of the most important ranking factors for SEO strategy because backlinks indicate a website is trusted by others.
Google uses complex algorithms that weigh hundreds of factors to determine rankings of articles, so that searchers continue to see the results that answer their questions the best.
But, Google doesn't have many human signals, which is why backlinks are so helpful. Backlinks are one of the human-to-human "votes of trust" on the Internet.
More quality backlinks = a more reputable website = the more likely Google is going to trust you = higher rankings.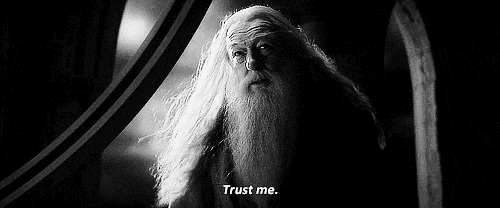 And think about it this way: Are you more likely to trust a website that is cited by 50,000 other sources or one that is cited by only one or two other sources?
This concept is commonly referred to as Domain Authority (DA). Domain authority is a measure of a website's "Google credibility."
Websites with high domain authority will rank quickly upon publishing new content, because Google knows their site (as a whole) publishes good content. You can use a tool like GrowthBar to determine the DA of a site (0-100).
If you want to rank for your target keywords, you must have links from authoritative sites to your domain (note: it's even better if the backlinks are to the specific page you want to rank).
How Can I Get Backlinks to My Site?
In order to build quality backlinks, some of the things you can do includes:
Use public relations:
PR is a great way to generate backlinks. If you can get any natural press because of a unique story about your company or yourself, then do it!
Put out press releases, send inquiries to industry publications, and form relationships with reporters in your niche…and then do it again! If editors have linked to you before, you'll most likely be able to get another 3-5 backlinks from them.
Make shareable listicles & infographics:
If you're a thought leader in your space or you have unique information, turn it into reports, case studies, or useful infographics. Google will index your work, and eventually bloggers will pick them up and include them in their posts, just because they're helpful for their posts.
Also make sure to post them on company social media and send to friends or reporters in your industry.
If there are other thought leaders or great products in your industry, include them in relevant listicles on your blog, like: "The 15 Best SEMrush, Ahrefs, and Moz Competitors & Alternatives."
Then, reach out and let them know they've been included, and make sure to ask them to link back to your content. If they don't do that, the worst thing that happens is that they share your post with others to show off!
You can also make infographics. Infographics are an amazing format for consuming content on the Internet and are very popular to include in blogs.
Conduct backlink exchanges & grab competitors' links:
While this is technically considered bad practice by Google, you can still get away with swapping relevant links with peers in your niche where they make sense.
Also, take your competitors' backlinks! See who's linking to your competitors and get them to replace those links with yours, or ask them to consider linking to your site or post as well.
By the way: you can use GrowthBar to quickly view the backlink profile of any site, which means you can see who's linking to your competitors.

Start guest posting:
Be on the prowl for relevant link opportunities and work on building a relationship. Sites, particularly small blogs, will often accept guest posts. They may say it overtly on their site, or can email them and ask, or fill in a contact form.
You can also look for guest posting opportunities by searching "your keyword + write for us/become an author" in Google. Email them, write an insightful article, and make sure to add a couple links to your site.
Another strategy is finding out who's linking to your competitors, and see if they'll accept a guest post from you. Or, replace the links to your competitors with your content, like we mentioned above.
Either way, guest posting is a great deal for both sides.They get free content and work, and you get to include a couple of backlinks to your site.
P.S. When guest posting, bias for opportunities on websites with high domain authority.
Take advantage of your launch:
Your launch strategy should definitely be a source of backlinks. If done correctly, launch is a unique time in which you can earn hundreds of backlinks just by being the new kid in class.
Join directories:
Add your site to directories like Google My Business, Yelp, G2, Capterra, review sites, and small business associations in your industry.
You should have profiles with backlinks to your site in every relevant directory!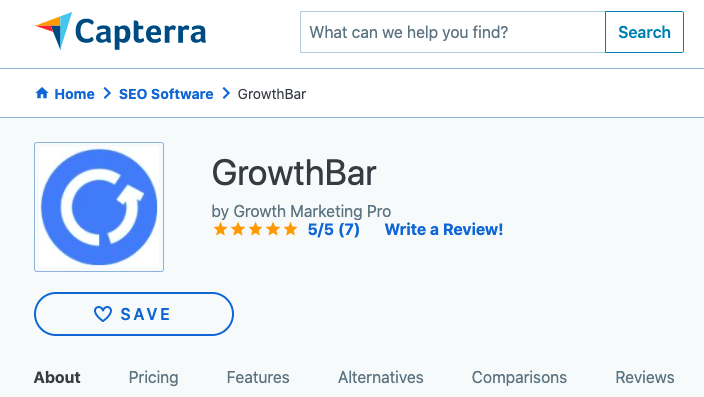 Internal linking:
There are several types of internal links. In addition to links on your homepage, menu, etc, you can also add links within your content. 
These are contextual links that show your users relevant content, and they allow search engines to find out what content on your site is related and to determine the value of that content.
The more links an important page receives, the more important it will seem to search engines. This is why good, helpful internal links are very important in the SEO strategy.
Another trick is adding the link to your website in your signatures. Whether it's in emails, message boards, social media, or more, wherever you use a signature add your website to it.
Be part of a community:
Another important part of building backlinks is through comments on blogs and social media. This could include Quora, developer forums, product communities, blogs with comment sections that enable link sharing, and even Reddit.
However, this doesn't mean link spamming. You should be commenting on relevant posts with helpful information.
Also, make sure to give credit to others in your community. Giving credit to others helps build relationships, including affiliate programming. If you're able to build a relationship with someone online, they could be open to a guest post or link exchange, which we discussed above.
As always, make good content: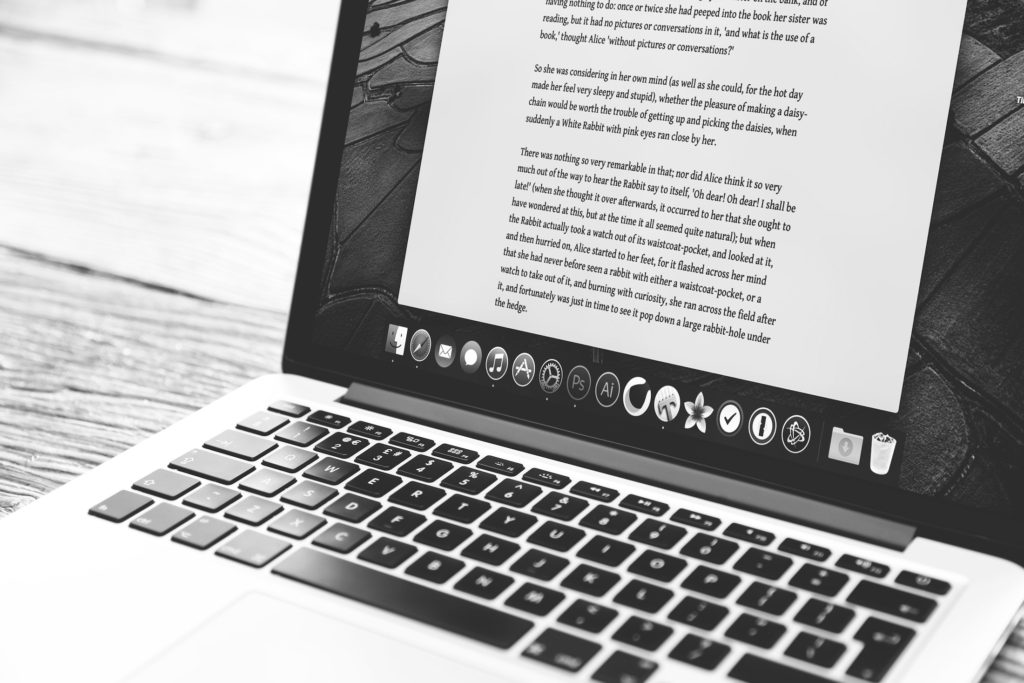 Start by creating high quality content that you'd want to promote.
If you want to have a strong online presence, you have to formulate a strategic, ongoing content strategy.
There's really no way around that—particularly, if your goal is search engine optimization (SEO)—you need to produce great blog posts often.
This means coming up with topics and keywords relevant to your audience, producing compelling marketing copy, blog content, ad copy, the list goes on!
And of course, always be evaluating and updating these strategies. Which ones have yielded high-quality backlinks for you in the past? Which strategies is it time to let go of? If things aren't working as fast as you'd like, you might start asking yourself: should you buy backlinks to your site to help with SEO?
Should I buy backlinks?
We'll start off with this: buying backlinks is explicitly against Google's Webmaster Guidelines. If you're caught, you'll get a penalty that will kill your rankings.
But, it can potentially give you SEO faster and easier than doing all of the list above. SEO is a long game, and sometimes people want to skip ahead.
How Can I Buy Backlinks?
There are a few steps to take to determine how to buy backlinks.
Identify how many backlinks you will need. The best way to do this is by using an SEO marketing tool.
Then, perform a link-gap analysis. Look at the profiles of your top five competitors, and see how many links are at each level of Domain Rating. Then compare your site against the competitor's at the domain level.
Once you've finished, map out and optimize your anchor text. Getting this wrong can cause penalty or failure to rank.
Afterward, establish your drip dates. This is when you'll be introducing the new links to your site. This is crucially important, as buying links in bulk is much more suspicious than buying individual links regularly. Best rule of thumb? Randomize your dates and times.
Make sure the links you are buying are good quality, otherwise they can do more harm than good.
Where Do You Buy Backlinks?
The best place to get quality links is through a reputable SEO agency or SEO tools. Again, the keyword here is reputable.
For example, should you buy backlinks on Fiverr? Probably not, because you do get what you pay for. If you're paying for backlinks that are less expensive, you're going to end up with lower quality links
And having a bunch of bad, low-quality links is worse than not having any links at all, because Google has optimized its algorithm to know (and penalize) this.
How to compete with pages with more backlinks:
Not buying backlinks and want to still be able to compete with more established pages? Try some of these ideas:
Build trust for your site by having licensed, credible people sign off on it
Make sure your website is secure with a proper schema and site structure
Improve your loading times
Proper formatting is a must. Be sure to use header tags, clear titles, and name your images properly
Source your content to the original author and/or link to other relevant resources.
Being as ADA compliant as you can possibly be is always a plus, as is facilitating easier purchases from your site.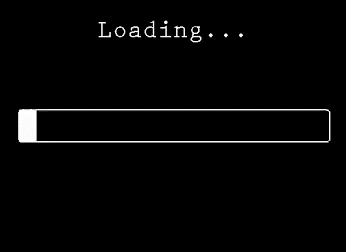 Conclusion: Should You Buy Backlinks?
When buying backlinks, you need to first:
Accept the risk of losing everything overnight
Hire a reputable agency
Get ready to spend a pretty penny on quality backlinks
Again: buying backlinks is risky and doesn't guarantee success. Instead, you can build up your backlinks with any of the strategies mentioned above, as well as work on other aspects of your business.
This can include improving product development, customer experience, scalability, conversion rate optimization, sales funnels, growth hacking, paid traffic, or influencer marketing, and more!
It may not be easy, but by using some great, affordable SEO tools, or even a marketing agency, you'll be able to see changes in your SEO, traffic, and ROI that will last.