Latest posts by Mark Spera
(see all)
You've found yourself reading this article because you're looking to set up and use Google Search Console but don't know where to start. Look no further.
While it sounds (and admittedly, looks) a little complex, Google Search Console is easy—and it's the #1 tool a good webmaster or search marketer will use to manage, promote, and edit a website.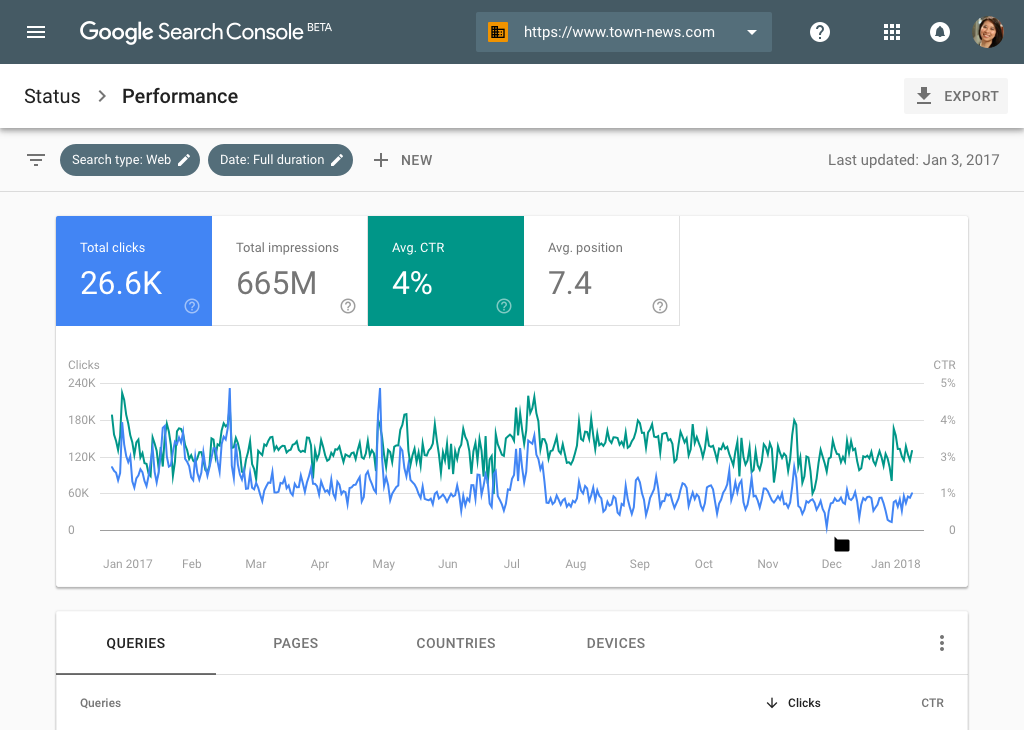 What is Google Search Console?
You may own a website, or maintain someone else's, but either way the Google Search Console is the ideal tool you need to improve the performance of your website. Simply put, it's an analytics tool that helps you understand the comings and goings of visitors to your site as well as the performance of your site.
The geniuses at Google created this "little engine that could" to produce better insight for website owners about the bubble around their website as it appears on Google. This bubble implies how Google views what is going on around their website, which ultimately allows creators to maximize their promoting efforts to reach a broader audience and enhance their search engine optimization (SEO).
How will it benefit my website?
To make it simple, imagine slipping into Google's shoes and being able to see exactly how Google's crawlers see your website. The information provided to website owners through the Google Search Console includes site performance, highest-traffic queries, and keyword research. Above all, the google search console is an indispensable SEO tool.
Ok, set me up
Great, now that we are acquaintances with Google Search Console, let's dive in and talk about setting up your website on this platform.
First things first, you'll need to sign into your google account and go to Google Webmaster Tools. Once there, it's time to have fun.
Go to the property selector dropdown to the left of the screen and select the "Add Property" option. Add the website domain you wish to use here.
Once your website is entered you'll be presented with various options to verify your property, this assures Google that this site belongs to you. Find which verification will work for you and follow the verification steps for that method.
And, just like that you are Cinderella off to the ball and you are now collecting data that you can use to maximize your website's performance.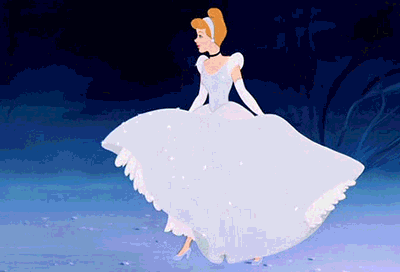 Comprehending and utilizing this data to maximize performance
Follow the bullet points below to collect, read, and utilize the data collected from the URL Inspection, Performance, and Index Coverage tabs that Google Search Console has now presented to you in a nice, neat little package.
You're doing all this wonderful work to make sure your website is out there in the world and thriving. This little URL inspection tool found on the left side of your screen validates that your website can be found on Google, because everyone needs validation in life.
Utilizing URL inspection
When using this tool, just plug in the URL that you wish to be inspected to the search console at the top of the page, and let the magic happen
This magic will lead you to a next page with the test results from Google's most recent crawl letting you know if your URL can be found on Google, or of any problems that the URL may have
Under the URL inspection results you can expand and explore the following:

Presence on Google
Coverage
Enhancements
Additional Response Data
Make sure that every time you make a change to your site you plug in the updated URL to make sure that Google recognizes it, you can run a live test by clicking "Test Live URL" in the upper right-hand corner to do this.
Crawling and Indexing
On this page you can also see how Google crawled your site, meaning how it was analyzed for content and stored in the Google index.
Google uses crawling and indexing to organize content in its search engine. This allows for the most helpful sites to appear first when you complete a search based on the information Google has indexed from site crawls.
This information is useful in understanding what Google looks for when it crawls your site therefore providing you with knowledge of what areas you can enhance to increase your site's chance of appearing in search.
Your website is out in the world and it's important to check on its performance regularly. The performance tab will show you an overview of multiple tools that inform you where your website is ranking within Google.
Here, you can view the total number of clicks, total impressions, average click-through rate (CTR), and average position. Click on each of these categories to add/remove the data to the chart displayed.
Understanding Performance Report
Let's take a peek into how each of these useful gadgets helps:
Clicks

The juicy gossip of what pages are getting the most attention and clicks. If your page isn't the most popular kid on the block, it's time to revamp some of your page titles and meta descriptions

Impressions

Your website will make an impression any time it appears in a google search result. Just like anytime your new boyfriend shows up at a family gathering, always making an impression

Average CTR

The average click-through rate, CTR, tells you how many people saw your website on google search (making an impression on them) and clicked through to your website

You want people to get excited about your meta description and page titles, therefore to increase CTR make descriptions and titles snazzy and click-worthy

Average position
But wait, there's more…
You're also able to find the 'queries', 'pages', 'countries', 'devices', 'search appearance', and 'dates' tabs under the performance chart. These dimensions allow you to further break down the chart results into these categories.
Queries

Under the 'queries' tab you will see what keywords on your site are bringing in the most clicks, and what words are at the bottom of the popularity poll.
You'll want to develop a strong SEO with the right words that are going to pop out to your audience

Pages

The 'pages' tab will show you which of your pages are getting the most traffic
…and more!
And if you want to get the last drop of juice from this juicy report, Google Search Console allows you to compare data between two values in one group dimension.
Go to the filter properties dialogue box and when you click compare, choose which properties you wish to juxtapose
This lovely Index Coverage tab found on the left side of the screen will present you with the errors Google has found on your site, or your site's report card.
This report card will show you if Google has found broken links or warnings on your site preventing Google from crawling and indexing your site properly.
As mentioned above, proper indexing is key to optimizing Google's ability to understand the content on your site so it can appear in searches. Just like any report card, the information is invaluable to understanding what you can improve and fix on your site.
How to understand the coverage tab
When you first click on the Coverage tab you will find yourself on a screen displaying the summary report.
This page shows you indexing errors on your website. If a page has an error, this could mean that it will not appear in Google search results and that you are losing valuable traffic.
Each page will have one of the following groupings:
Error– The page is not indexed, will not appear in search results
Warning– The page is indexed but has issues
Excluded– The page is not indexed on purpose
Valid– No problems, your page is indexed and looking good
When a page has an error next to it, you can investigate into why the error is occurring by clicking the "Learn More" button
Once you have found the solution to the error be sure to hit the "Validate Fix" button therefore Google knows to recrawl that page
You will also get notifications from Google when a new error or warning is found, usually when new content is added to your website
Let's be honest, life is easier when you have a map. Uploading a sitemap to Google Search Console will make it easier for Google to crawl and index your site.
A sitemap provides Google with where pages and files are located on your site and the relationships between them.
Need help creating a sitemap? Have no fear, there are plenty of resources online that will guide you through the process.
Let's map it out
When you're ready to upload your sitemap, simply click the "Sitemaps" option under the Index tab. This will bring you to the page where you are able to edit, remove, and add sitemaps
You will also be able to see the date it was submitted, when it was last read by Google's crawlers, the number of URLs it contains, and the status of its submission
You are now a Google Search Console pro… now what?
Now that we have opened up that nice little package the Google Search Console presented, it's time to put all that data to good use to revitalize your site's reach.
As mentioned at the beginning, Google Search Console is the ultimate SEO tool when you understand how to use it. Make smart decisions to further the growth of your site and use the power of Google Search Console.
However, you shouldn't over-utilize Search Console. SEO is first and foremost about creating great content and distributing it across the Internet via backlinking. Search Console will help you understand the technical components of SEO as well as analyze your site, but analysis paralysis is real. Focus on great content and search traffic will follow!