Latest posts by Mark Spera
(see all)
Though there's no magic word count or length for a blog post, us bloggers, SEO-ers, and content marketers of the world still want to know: how long should a blog post be to help with SEO?
This is the short answer: it depends.
By crunching data from GrowthBar for over 5,000 search queries, we determined that the optimal length of a blog post is 1,928 words. But notice, it differs a lot industry by industry.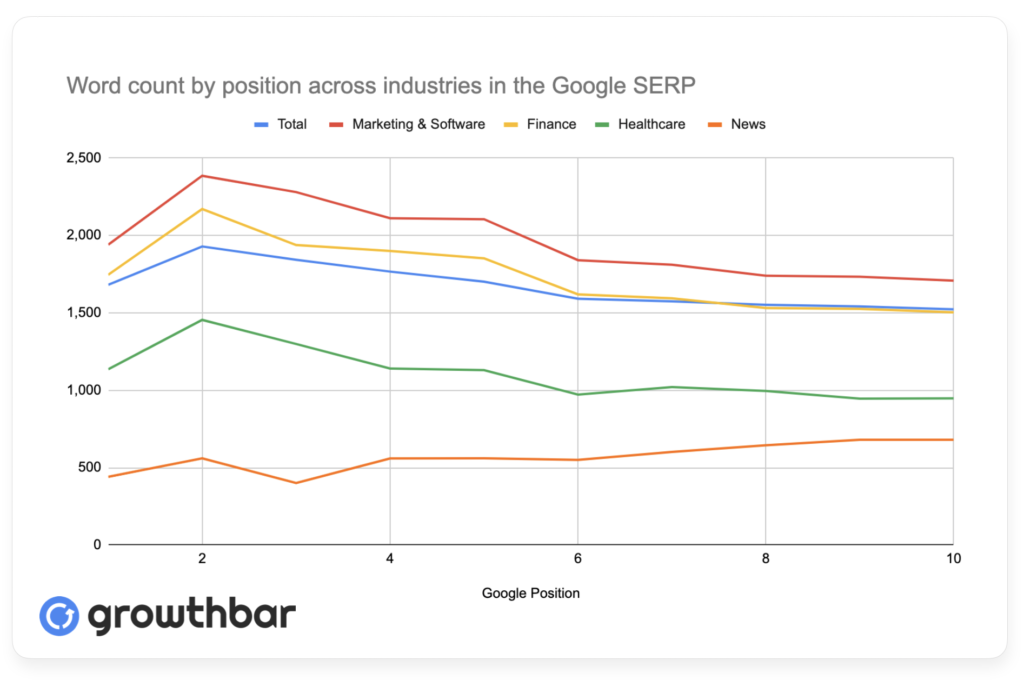 Marketing software and finance require more words, while news and healthcare require fewer.
This makes sense when you consider our short attention span for the news cycle and the detail required to fully explain the particulars of a medical condition.
It also depends on a few other things like the search query type, your site's domain authority, and more.
Read on to learn more so you don't waste time writing longer posts than you need to!
Also read: How Many Blog Posts Should I Write Per Week?
Why does article length matter?
SEO is about the readers: the people using search engines to help them get information and answer questions.
And these search engines, like Google, are businesses: they don't want to provide their customers (searchers) with products (content) that they won't use or like. Otherwise, those users will run straight to Bing or Yahoo.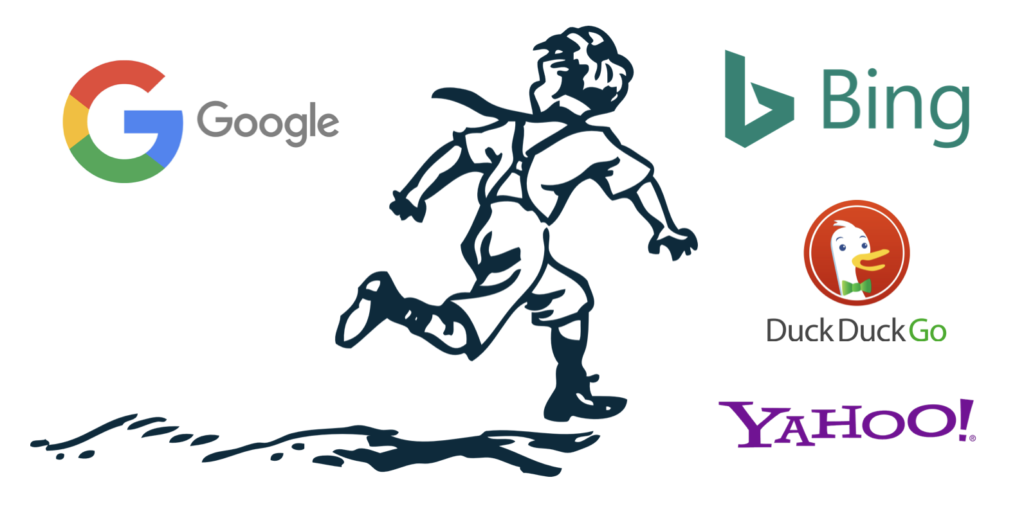 That's why it's in Google's best interest to use its search algorithm to reward pages that provide relevant, quality information with higher rankings.
This means if you're trying to write an article that will rank on Google, your priority will always be E-A-T: Expertise, Authoritativeness, and Trustworthiness.
You should be answering searchers' questions with relevant, accurate information, and presenting it in a readable, interesting way.
And Google has taken this more and more serious over time. The days of 300-word blog posts are mostly over. If you want to rank nowadays, you need an article that's comprehensive — so that it breeds expertise, authority, and trustworthiness — and fully answers the searcher's query.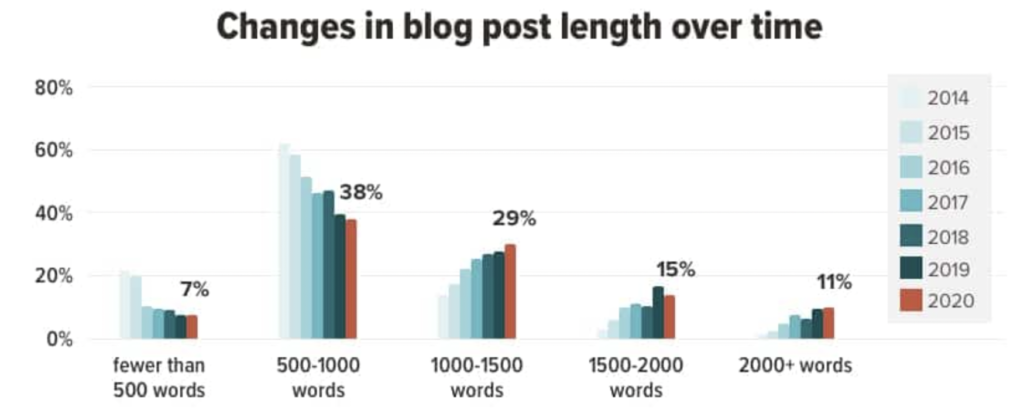 Article length isn't arbitrary: Google isn't doing this just to make you put in work.
Length helps content writers like you provide searchers with everything they're looking for, and that's how you get the top SERP rankings. So when the OG bloggers want to know, "Why are blog posts so long these days?" that's why!
When we created GrowthBar we took special care in creating an algorithm that tells you how long a blog post needs to be! So you don't have to guess.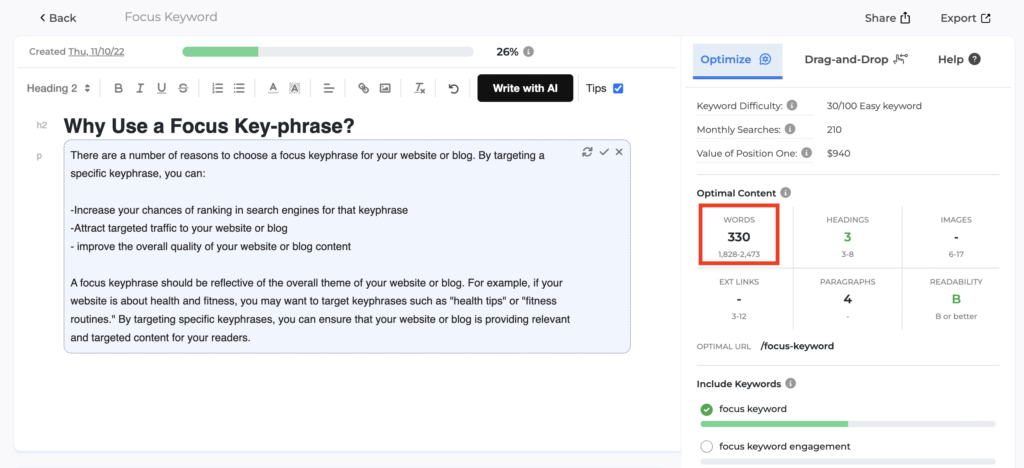 How long should my blog post be for SEO?
1,928 according to GrowthBar. This is the answer we got by looking at 5,000 blog posts. But again, it differs from vertical to vertical and article to article.
A longer article also helps you:
Include keywords organically
Slip in CTAs to help generate leads
Get more social shares
And keep your reader on the page longer.   
Remember, traffic isn't the only metric of how well a blog post is doing: you want the reader to take action after they've read it–ideally sliding down your sales funnel, not leaving the page. And this longer word count can help with all that.
But, there are some highly ranked blog posts closer to 1,000 words, and some that need 4,000 words to rank. How do you figure that out?
Ideal blog post lengths for different blog types
How long should pillar pages be?
Pillar pages are part of the "Topics Cluster Model" strategy, in which you have several main topic pillar pages, and then multiple content pages relating back to each of the pillars and each other.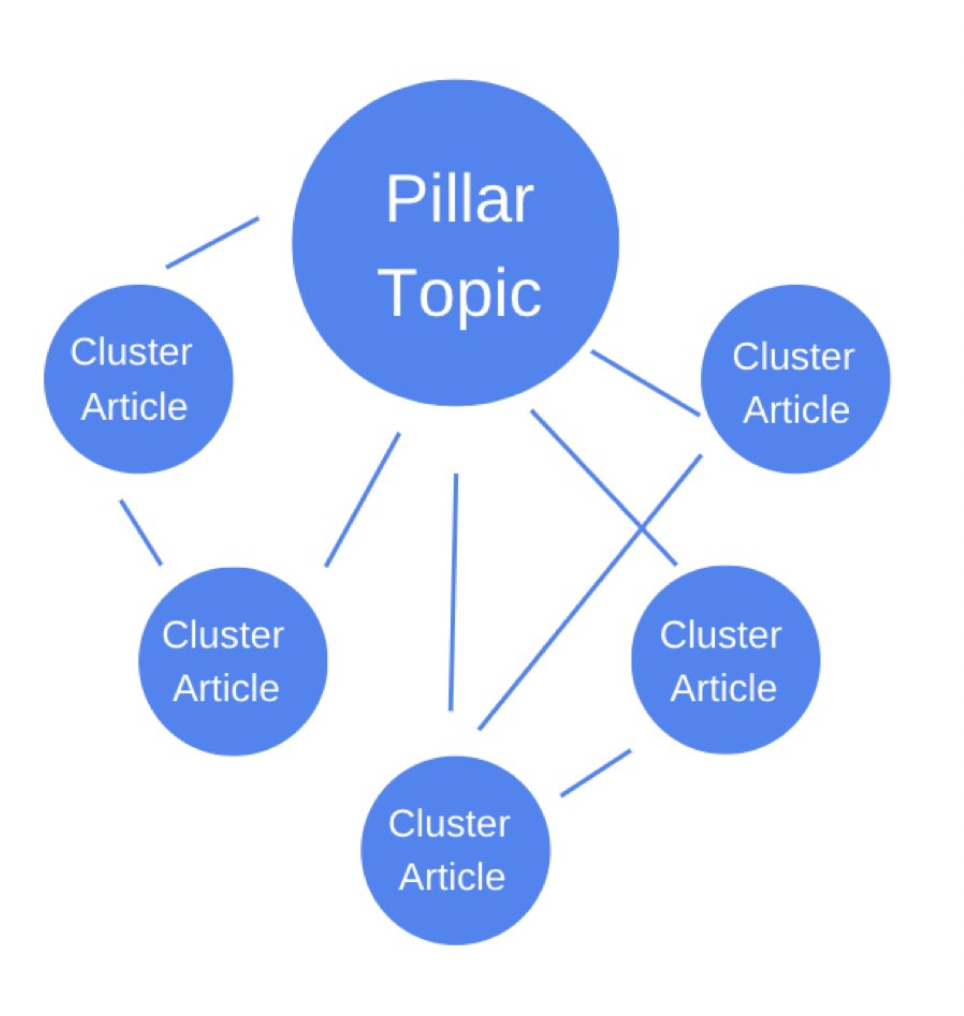 So instead of writing about X, Y, and Z topics—and treating each article as equally important individual pieces—in the cluster model, you choose a single "pillar" page that acts as the main hub of content for an overarching topic.
You'll want to develop content clusters based on the overall topics or products you want your business to compete in, and then use specific keywords in multiple articles under those topics.
Usually, this means you'll have one 3,000 or 4,000-word blog post on a topic that is the pillar post, and several other 1,000-2,000 word articles that link back to this pillar content. Pillar posts will be longer-form content at higher word counts because they need to cover significantly more content than an average blog post. They can take a while to write, and should internally link back to all of your other blog posts on the main topic.
I would consider these pages pillar posts on the GrowthBar site:
Also read: What are Pillar Pages?
What is the best length for a listicle blog post?
"Listicles" are blog posts that are in list form (like this top rank trackers post and best SEO WordPress practices). One of the most approachable blog posts to write, listicles provide lots of options for readers' questions, whether they be tools, resources, organizations, ideas, etc.
When it comes to the length of these blog posts, it seems that the rule of thumb is: the more examples, the better, which should get you to around 2,500 words. It's tough to give a full review of the "best of" or "top tips" in just 1,000 words. Plus, you'll want to include images, links, and in-depth explanations of each topic, so the word count will add up pretty quickly!
Something I've noticed is that listicles with an odd number of results get more clicks than one with an even number of results (e.g. try "the best 11 XYZ" rather than "the best 10 XYZ").
Also read: How to Write a Listicle in 7 Easy Steps
How long should a "what is…" article be?
"What is" articles are posts are blog posts that answer a question. They should be between 1,300 and 1,700 words (which is exactly where this one clocks in) to provide enough information without overdoing it. Though this might seem on the lower end of the 2,000-word count suggestion we gave above, that's okay.
When readers search for what, who, or when something is, they typically want a quick answer or explanation. You don't need to go into detail on irrelevant parts of the topic just to hit a word count. Answer the question completely and accurately, and you're good to go.
But here's where it's more nuanced: "what is" articles for a complex topic might be significantly longer, especially if you're linking out to a plethora of additional information throughout your article.
Remember, someone reading a "what is" article is a novice and might like to be introduced to a number of concepts throughout.
What is the ideal SEO length for a "how to" article?
"How-to" article length can depend exactly on what you're trying to tell the reader how to do, but they should generally be around 2,000 words. But if it's a really simple concept–this top-ranking post on how to cook rice is understandably less than 500 words–you again don't want to add length if it's not necessary to support your readers' goals.
But, if there's a more complex topic, such as How to Set Up and Use Google Search Console, you'll want to clock in at a higher word count.
Also read: How to Write the Best How-to Article on the Internet
What else matters?
There are a few other factors to consider:
Your domain authority: Domain authority (DA) is a number 0-100 that tells you how authoritative a site is. Most of the best SEO tools have a DA metric so that you can see what any site's DA is. To summarize this point with an example: The New York Times can probably rank for a search query with just a few hundred words of content. But a no-name blog is going to have to put in the extra effort and write something a lot more robust depending on the difficulty of the keyword. Google cares about a domain's authority and trustworthiness.
Your website's focus: If your blog or site is primarily about personal finance, you'll likely have a hard time ranking for keywords about marketing, healthcare, or ecommerce. Google cares about your topical authority in a particular space.
Quality: Again, a beautifully written, comprehensive, illustrative, perfect blog post of 1,000 words can still rank. So if you're a dynamite writer, you may be able to get away with shorter posts.
How do I make your blog posts longer for SEO?
Need some help reaching that ideal blog post length? Here are some tips you can try to add length (without including unnecessary information):
Hook your reader. Kill two birds with one stone by telling a fascinating anecdote, citing statistics, or giving actionable advice at the beginning of your post. Not only will it hook the reader, but it will also prove your authoritativeness on the topic and will add to your post length.
Add FAQs at the end. This not only adds length but can help flesh out your piece so you answer any additional questions your reader might have about a topic. The most engaged readers will stay on-page to learn everything they can about a topic. Use a tool like GrowthBar to find questions people ask about a certain topic or take a look at Google's "People Also Ask" section, which can be found at the bottom of the search page.
Get great keyword density. Keyword stuffing is no good, but including your keyword, and synonyms for your keyword (LSI keywords), in appropriate amounts for your post (once for every ~200 words) can help you add some words in there.
Include alternative options. In listicles or reviews, you can add alternative options for your reader at the end of the post. For example, in this Jasper product review, we also provide some of Jasper's competitors.
However, remember to include a lot of elements to break up your long text. This means:
Images
Bullets and numbers
Statistics
Your own personal commentary
Finally, one last time to drive my point home: comprehensive content often is long, but long content is not always comprehensive. Longer blog posts don't rank better just because they have extra words tossed in. It's because they're the best solution for searchers' needs.
So, how long should a blog post be?
At a very minimum, a blog post should be at least 500 words, but if you want to have any chance to rank highly on Google SERPs, you're gonna want to get to at least 1,000, and hopefully closer to 2,000, or even 3,000 words depending on the query.
And honestly, sometimes it's harder to cut words than add them! If you're answering everything that needs to be answered to keep searchers satisfied, you'll notice this. For example, I was shooting for 1,300 words in this post and got to 2,000 very easily.
Last note: though the length is important, writing 2,000 words doesn't guarantee a high Google ranking. There are lots of elements of blog writing that work together to help with your SEO efforts, like these: