Latest posts by Mark Spera
(see all)
I've grown and sold two businesses to public companies using SEO.
The first was PlushCare, where I was head of marketing. We grew that business with SEO and sold it to Accolade health for $450 million.
The second, my blog, ManlyWellness sold to a public company, Hims.
But with ChatGPT and other AI tools, I could now repeat both of those successes much, much faster.
Like Pete Davidson, AI is absolutely everywhere. And while AI won't steal your girl… yet… it can help you blog better and faster.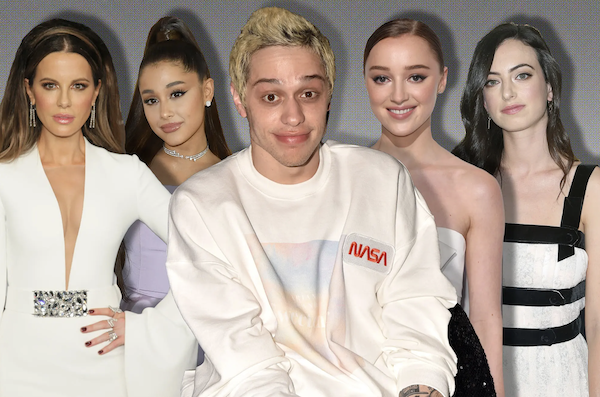 ChatGPT grew to 1 million users in 5 days. And a lot of that crazy growth came from bloggers, who realized they could harness ChatGPT to do keyword research, content planning, and of course, AI content writing.
ChatGPT is an insanely powerful LLM (large language model) that's trained on billions of data points. It lets you search and write almost anything.
And newer versions of ChatGPT will be multimodal, meaning they'll work on images, voice, and more than just text.
If you're an SEO and you like what you're hearing, below I'll unveil the ChatGPT prompts Hailey and I actually use for SEO.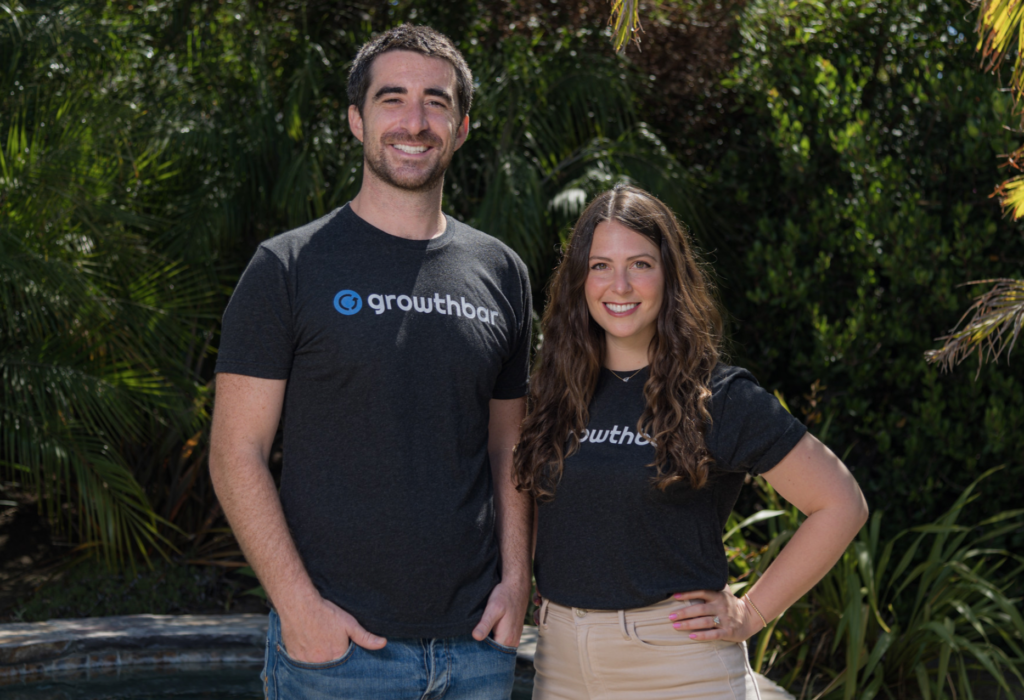 How to get started with ChatGPT as an SEO
It's easy:
You're immediately dropped into the chat interface
From there, you can "prompt" ChatGPT with basically anything you can think of. Ask it to write an email to your mom, or make a grocery store list, or generate a meta description for you.
Finally, make sure to iterate. If you're prompting ChatGPT and you're not getting the outputs you want, keep tweaking. The prompt is everything with generative AI. Heck, ChatGPT passed the bar exam and scored in the top 10%. It can do basically anything… if you know how to ask it.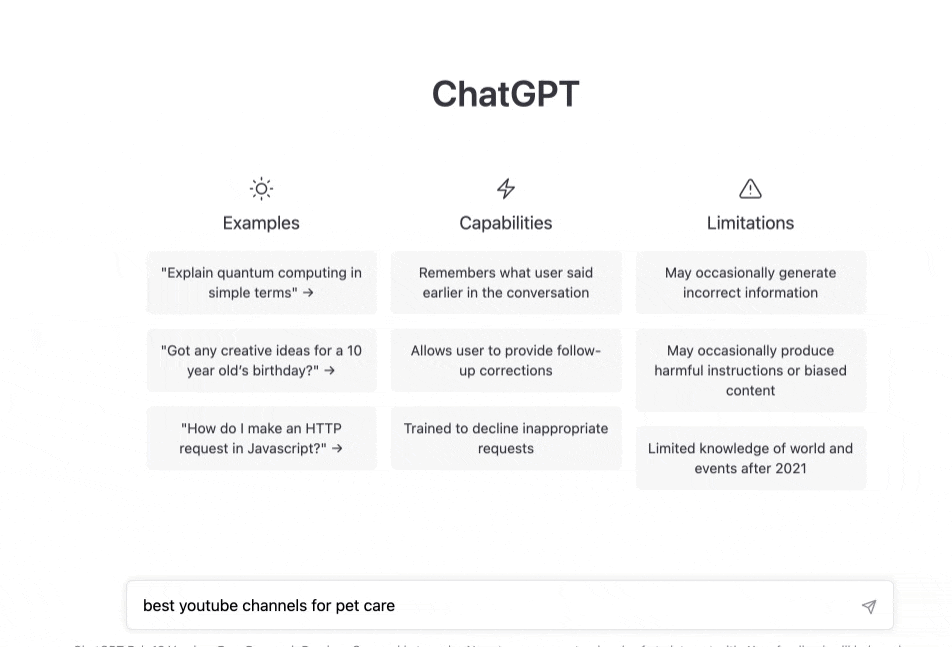 Prefer video? I summarized most of this content in this post in this video:
1. Keyword research with ChatGPT
While ChatGPT won't give you search volume or competitiveness scores, it will help you with keyword brainstorming. With it, you can generate a list of long tail keywords related to your target keyword. I recommend using ChatGPT as a starting point for brainstorming. Then plug those keywords into a search tool like GrowthBar to understand search volume and ranking difficulty.
Try:
Generate a list of long-tail keywords related to [keyword]
→ Try GrowthBar, the AI tool for SEO Free
2. Cluster keywords with ChatGPT
As Google becomes more and more about topical authority (niche site builders rejoice), it's smart to generate content that spans many different angles around the same concept. For instance, if you have a blog about webinars, you want to create content about "how to create a webinar," the "best webinar tools," a "review of Zoom," "Zoom alternatives," etc. Basically, it's important to publish enough posts to cover your topical bases. So try this prompt to generate a cluster of SEO keywords related to focus keyword. Again, I recommend running these through a keyword research tool to understand search volume and ranking feasibility, but it's a really great start.
Try:
Generate a cluster of SEO keywords related to [keyword]
3. Generate questions for an FAQ section at the end of a blog post with ChatGPT
Google cares about the dwell time a lot. Dwell time is the amount of time Googlers spend on your site, and an FAQ section is a great way to keep people on page for a while. It's a great way to hit your optimal word count. I love to include FAQ sections at the bottom of blog posts so that users can get every single one of their questions answered in one article. One hint is to make your FAQs headlines so that Google understands their importance and (potentially) surfaces them in the search engine results page (SERP) in the form of featured snippets.
Try:
Generate a list of X popular questions related to [keyword] that are relevant for an audience reading about [post topic]
→ Try GrowthBar, the AI tool for SEO Free
4. Generate titles with ChatGPT
Generating titles isn't terribly complicated, but the dreaded writer's block can hit at any time. Luckily, ChatGPT is an excellent brainstorming tool.
Try:
Generate 3 unique titles, with a maximum of 60 characters, for a blog post about [your article summary] and include [keyword]
Also, try GrowthBar's free AI blog topic generator.
5. Generate a blog brief or outline with ChatGPT
Creating a content brief or content outline is a major task for most SEOs and editors. The process of creating an SEO-optimized brief is pretty straightforward — include headlines in an orderly way, tell your writers which keywords to include, and give a few more attributes to them to simplify their writing process. While it's not perfect, ChatGPT can make a pretty nice content outline in just a second or two.
Try:
Write a blog post outline about [topic] with the focus keyword [keyword]
Also take a look at GrowthBar's AI blog outline tool.
6. Find topical gaps in your outline with
Once you've got your outline, ChatGPT can actually help you fill in any blanks you may have.
ChatGPT will find additional topics you can consider including in your blog posts. Again, you want to cover your topic from every different angle so that Google and readers stay on your page longer and love your content.
Try:
Find topical gaps in the following outline: [your outline]
→ Try GrowthBar, the AI tool for SEO Free
7. Intro paragraph with ChatGPT
If you're a content writer you know it can actually be pretty hard to write a great intro paragraph. And intros are so important because they hook your readers and it's what Google really cares about when it first scans your page. So in a world where more than 50 % of readers bounce off your page, intros are hugely important.
Try:
Write an introduction paragraph for a blog post about [topic] using the target keyword [keyword]
Also try: GrowthBar's free AI intro paragraph writer.
8. Get facts to cite with ChatGPT
Facts, quotes, statistics, they're all a great way to show topical authority in your content. You can prompt ChatGPT to give you statistics that you can cite in your article. But I definitely recommend fact-checking these, as ChatGPT has been known to make things up.
Try:
Provide a list of statistics with reference links for a webpage on [topic]
9. Meta description
Google only takes your declared meta description a little under half the time. It usually scans your content and surfaces its own meta descriptions, but I still like to create unique meta descriptions myself, particularly for high impact pages and posts on my sites.
Try:
Write a 160 character meta description for an article about [topic] using the keyword [focus keyword]
Try: GrowthBar's free AI meta description generator.
10. Robots.txt
I've been an SEO for over 10 years and the format for a proper robots.txt file sometimes confuses me. Robots.txt files are ones that tell Google not to crawl certain pages on your site. Usually this is done to prevent duplicate content issues or to hide pages that are not expressly for SEO.
Try:
Generate robots.txt rules to block the craw of a subdirectory called [subdirectory name] but allow the crawling of [rest of site] within the domain www.[yoursite].com
→ Try GrowthBar, the AI tool for SEO Free
11. Linkbuilding: HARO
Help a reporter out or HARO is a great free way to get links. You get a list in your inbox almost every day of topics that reporters are working on in your industry. You can simply reply to the email, and if the reporter likes what they see, they may include your expertise in the next article they're writing, which, of course, means a backlink. ChatGPT can help you write those outreach emails much more easily.
Try:
Write a professional sounding and short reply to the following "Help a Writer" request saying that I have first-hand experience with [HARO request ] and am happy to provide the input needed as long as I don't mention the site names: …"
12. Find websites in your niche for linkbuilding
I'm always on the hunt for link building partners. ChatGPT can help. Try the below prompt to locate websites related to topic. You'll get a list of 10 or so websites that are related to the topic. And you can pop those in a Google Sheet, add contact info, and then begin outreach for back links
Try:
Find popular websites related to [topic]
13. Internal linking
Internal linking is a really important part of on-page SEO. And if you don't have an internal linking tool like GrowthBar or LinkWhisper, you're going to leave users stranded on your web pages. But which pages should you link between?
Try:
Given these [pages] group them semantically by topic
Doing this will give you a list of pages on your site closely related and ripe for linking between. You can try throwing your entire sitemap into ChatGPT to group them all together and put a real internal linking strategy together.
Note: GrowthBar's Content Generator automatically suggests internal links for your post as you write.
Does Google penalize AI-generated content?
In short, Google does not penalize AI content. It does penalize content that is made to "trick" search engines (whatever that means), but they have expressly said, they're ok with AI-generated content.
In fact, here's the snippet from Google's guidelines so you can see for yourself:

So go ahead, use ChatGPT or another AI copywriting tool to your heart's content.
Wrapping Up
AI's here to stay. And the future of SEO is with the marketers who understand how to harness its power to increase their creativity and content velocity.
So learn to prompt your AI tool of choice for whatever your need. And remember, make sure to iterate. If you're prompting ChatGPT and you're not getting the outputs you want, keep tweaking. The prompt is everything with generative AI.
Have fun out there!