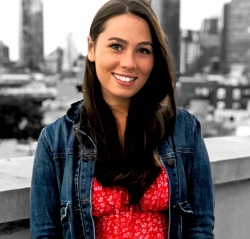 Latest posts by Madeline Hogan
(see all)
Whether or not you have extensive experience with SEO, or have only just began your search engine optimization journey, you've most likely come across the phrases "keyword tracker," "rank tracker," and "SERP tracker."
This is for good reason: you can optimize all of the pages in the world, but without knowing where you rank within search result pages, and how you can adjust those rankings, it's going to be tough to get far as a modern-day marketer. And a rank tracker tool can help you do just that.
Many of the SEO software that you see today have almost too much data and too many features, which can take away from the information you really need to rank pages at will.
This is why GrowthBar was made: to include only the elements you need to get the best results when optimizing, and without a doubt, one of those is a rank tracking tool.
But, what exactly are rank tracking tools and do you need one for your business?
What is Rank Tracking?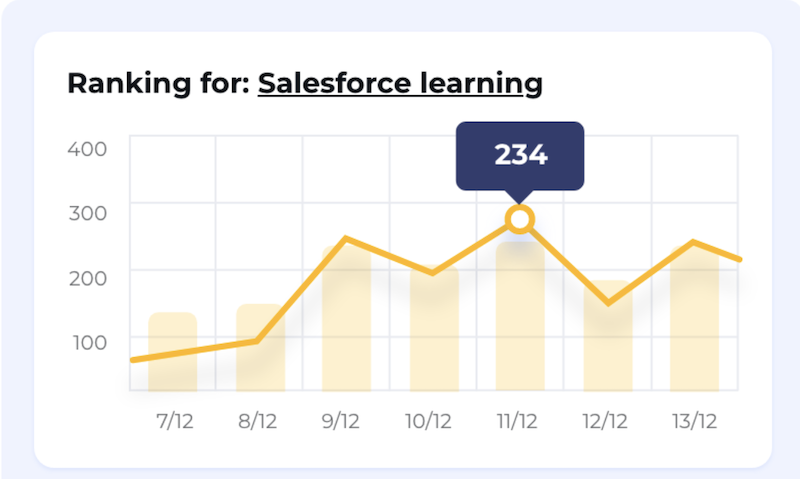 Rank tracking is the process of checking the keyword positions that your site ranks for on search engine result pages (SERPs). Knowing your SERP position can help guide you when you're trying to write an article that ranks high on Google.
These keywords may include keywords that you're trying to rank for as well as keywords that you didn't purposefully optimize for, but you do.
Keyword tracking is about tracking the organic positions of keywords over time based on current rankings and historical data. This allows you to analyze the progress of your keywords and SERP, and their impact on your site's organic traffic.
You might also be trying to rank keywords that your competitors rank for, so you can get some of that business.
Rank tracking is an essential part of the SEO and is one of the most important KPIs in the optimizing process.
What is a Rank Tracker Tool?
Rank tracker tools help marketers watch their search engine ranking over time in comparison to competitors.
SERP tracking tools help SEO marketers manage and analyze their keywords and site rankings through comprehensive ranking data aggregated from major search engines.
These tools can tell you what, how, and why each page on the search engine results pages are ranking for the keywords they're ranking for, as well as give you insight into what's working for your competitors…and therefore what can work for you.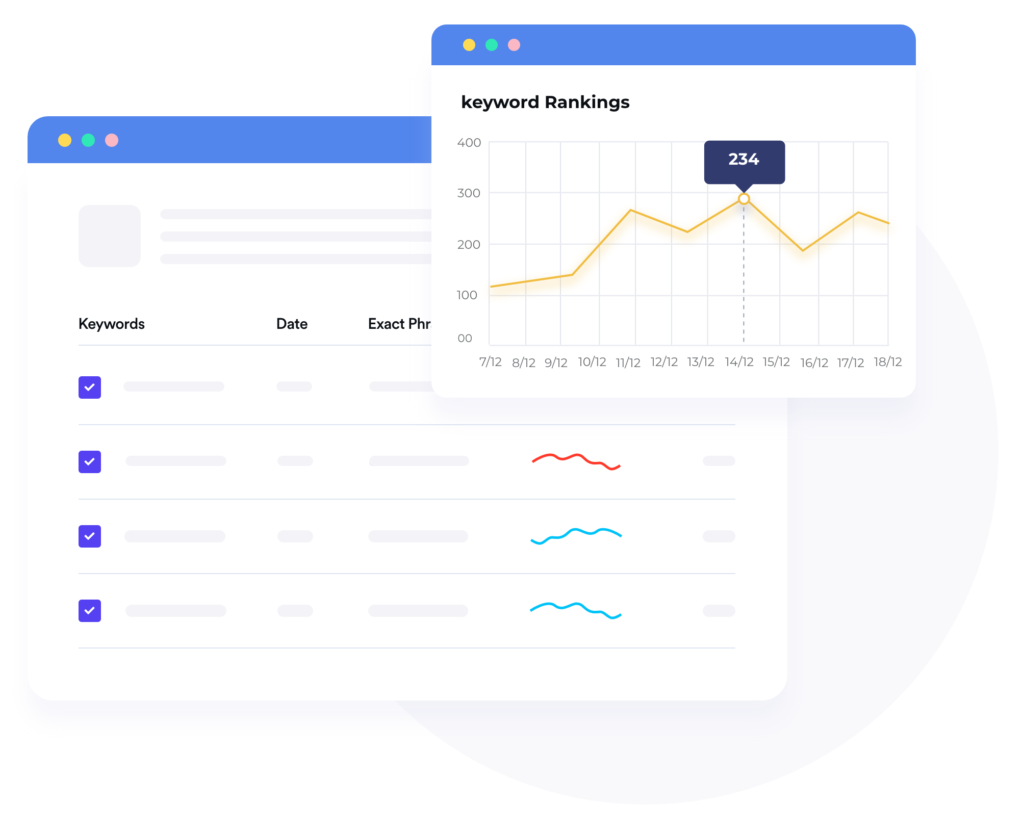 You can monitor keyword rankings for different pages to see what's working in your business. If your keyword rankings are going up, and your organic traffic is increasing, then it means your SEO efforts are working (yay!).
However, if there's a drop in your rankings (perhaps due to a Google algorithm update or your competitors updating an article) many keyword trackers will notify you, allowing you to make a quick change so you don't see a loss in traffic or revenue.
They also often help with keyword research and competitive analysis. They show you what search terms your competitors are ranking well for, and find new keyword opportunities for your website to help you outrank them.
What Should I Look for in a Keyword Tracking Tool?
Rank tracking tools can offer a lot of different features, but they should have at least most of the following:
Accurate keyword positions and positions over time
Both historical data and data updated daily
Search volume/traffic
Prediction of how ranking changes can influence your organic traffic
They may also help you track your position in:
Images & videos
Shopping
Featured snippets
"People also ask"
And more!

Rank Tracking Isn't Just About Your SERP
The goal of rank tracking is to track the overall progress of keyword positions and their impact on organic traffic.
But, ranking tracking can't occur in a vacuum. You shouldn't focus solely on the positions, because that won't help you understand how keywords' SERPs influences the overall organic traffic potential of the website.
If you're consistently ranking on Google's first page for a ton of keywords, that's great, but if you don't see any changes to your traffic—or revenue—then you'll need to start focusing your efforts on increasing conversions by improving your meta descriptions or the page these links land on.
You also need to keep in mind the amount of traffic each keyword brings in. For example, you might rank first for "the best Princess Bride scenes to watch after a serious break up" but the search volume for that phrase is going to be pretty low (probably).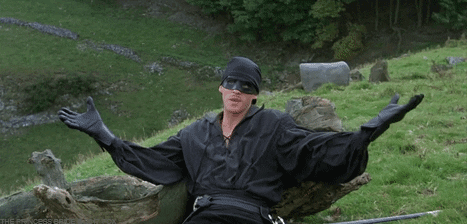 And, not all keywords were created equal (for your business). Some keywords are more "valuable" because they offer potentially higher revenue-per-lead.
One way to approximately calculate the size of the search opportunity is by doing a rough revenue sizing experiment using a few pieces of information:
The target keyword's monthly search volume
An assumption of CTR from the Google SERP to your website if you rank on page 1 (around 15% is a good approximation)
Your business' conversion rate
And the amount of revenue an average customer brings you
This data will help you turn search volume into an estimation of potential revenue.
Changing the conversion rate and revenue-per-lead can greatly change the size of the opportunity, and ranking on the top page one for a keyword with a low revenue-per-lead might not be as important as ranking in the middle of page one for a keyword with a higher revenue-per-lead.
How Do I Pick which Rank Tracker Tool is Right for Me?
A keyword tracking tool can help you put your search engine optimization strategy in the right direction.
But which is the right one for you? That's going to depend on a few things:
Your budget: Rank trackers can vary widely in price, from some free options, to hundreds of dollars a month. Your budget will definitely determine which rank tracker you can afford and how many of those extra elements. Plus, rank tracking features are often incorporated in SEO tools that have additional features too.
Whether or not SEO makes sense for your business: some businesses lend themselves very well to SEO, and others don't. If people aren't Googling what you're selling, there's no way you could get organic search volume, even with the best agency in the world.
Your business goals: SEO is best if you're looking for longterm success, because it's a long game. If you're just starting out with the SEO process, be patient. It can take time to build up your rankings (and maintain them)!
A great free keyword tracking tool you can get started with is Google Search Console!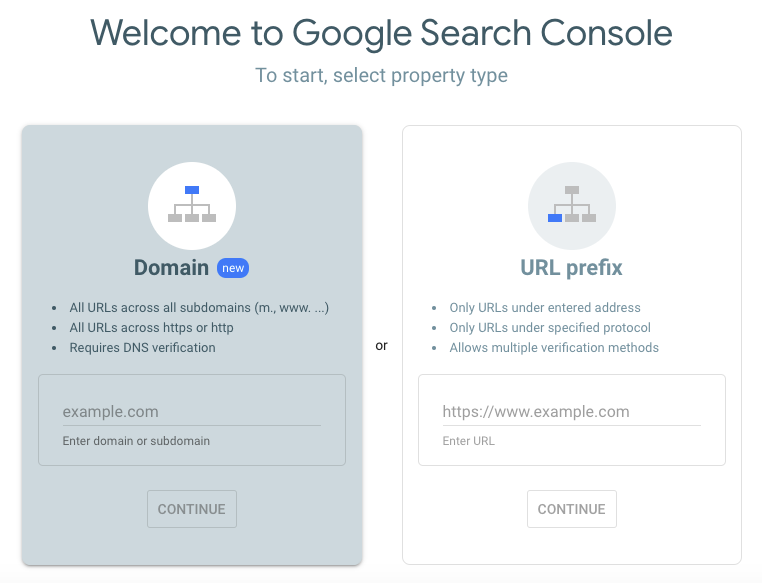 Google Search Console tools and reports help you measure your site's search traffic and performance and fix issues so you can rank higher. Google Search Console is free, and features include:
Keyword tracking
See which queries bring users to your site
Analyze your site's impressions, clicks, and position on Google Search.
Submit sitemaps and individual URLs for crawling
Review your index coverage to make sure that Google has the freshest view of your site.
Receive email alerts when Google identifies issues on your site
See which URLs are affected by issues and tell Google when you've fixed them
Google Search Console is a great free SEO tool that every business can use for keyword tracking. However, it doesn't have the competitive insights or keyword suggestions that other rank tracker tools offer.
Read: How to Set Up and Use Google Search Console
Conclusion: Do You Need a Rank Tracker Tool for SEO?  
With everything constantly changing in the SEO sphere, using a rank tracking tool can help you monitor your SERP for your most important keywords, provide data on what changes to make, gather performance data on competitor domains, and more.
So yes, we'd definitely recommend using a rank tracker tool when trying to write and rank blog posts using SEO. But don't worry, you don't have to break the bank. Start with Google Search Console, and move up from there.
Have a favorite rank tracking tool? Comment and let us know what you love about it!