Latest posts by Mark Spera
(see all)
Companies focused on SEO catch a tough break when their traffic falls out of nowhere. Your traffic is doing great, your rankings are going up…and then suddenly you see a big drop in organic traffic from Google.

What happened? A common culprit is a Google algorithm update.
Google updates its algorithm thousands of times per year. And it releases 3-5 large algorithm updates every year.
Depending on the update and how you've optimized your site, your domain may no longer be what Google prefers. This has been the reality for many small sites in the "your money, your life" (YMYL) search verticals, which include finance and healthcare.
But it's been true of so-called "expert"s sites as well.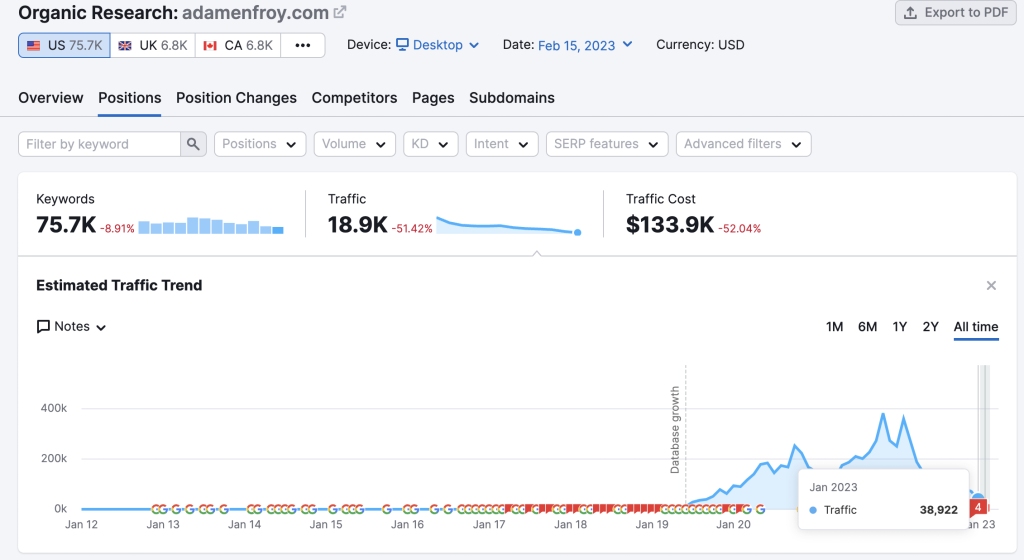 Though it's frustrating, there are a few ways you can get your traffic back to normal after a Google algorithm update.
In this post, I'll detail the most important steps you can take to recover.
What is a Google Algorithm Update?
Every time someone makes a search, Google must be able to retrieve data from its search index and instantly deliver the best possible results. Google uses a combination of algorithms and ranking signals to find these resulting web pages and deliver them ranked by their relevance to the query. 
When Google first began, it only made a few algorithm updates. Now, like I said, the search engine makes thousands of changes to its algorithms every year.
Most of these updates don't impact traffic and keyword ranks, and therefore go mostly unnoticed. However, sometimes Google makes large algorithm updates that can significantly impact the SERPs (search engine page results) and rankings on those pages.
And it's a big bummer when your site is impacted.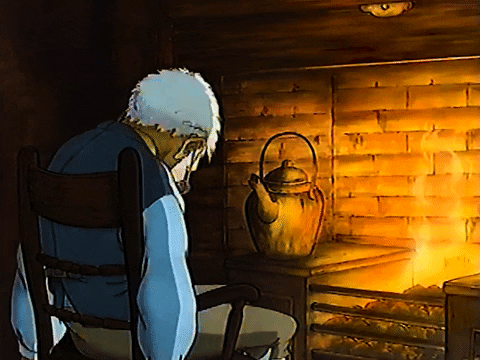 Why Does Google Update Their Algorithm?
Like any updates (on your phone, your computer, your apps), Google algorithm updates are to help out the user of the product and release new features. Search engines are constantly working to improve their algorithms to give searchers the best possible results. 
Besides, if Google's results stunk, you'd go to Bing, DuckDuckGo, or some other search engine.
Google's mission explains it like this: "People around the world turn to search to find information, learn about topics of interest, and make important decisions. We know people rely on us so our commitment will never waver. As technology evolves, we will continue to help everyone find the information they're looking for."
Every day, 15% of searches people make are ones Google has never seen before…which is why they are constantly trying to make the best automated system to give consumers the most relevant and reliable information we can find.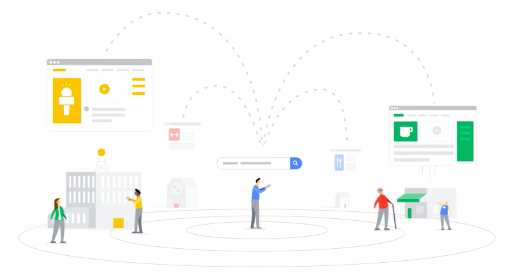 Google's goal is to:
Deliver the most relevant and reliable information available
Maximize access to information, as their mission states
Present information in the most useful way from web pages to videos to images to the weather outside
Protect your privacy. They don't need to sell your information to make money. Which leads us to:
Sell ads, nothing more (i.e. they sell clearly marked ads, but anyone can come up in their search rankings if they are relevant, reliable, and accurate answers to queries)
Help creators succeed online with free tools and resources for any site owners, large or small
What Do You Do After a Google Algorithm Update that Leads to a Drop in Organic Traffic?
1. Remain calm!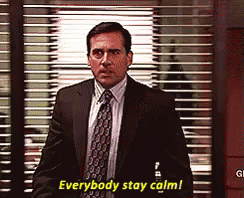 It sucks when your traffic drops, there's no doubt about that. But, it's important to stay calm.
The bad news: SEO is a long game. It takes time to build, maintain, and increase rankings. The good news: SEO is a long game! Things happen, and it's possible to make changes to get your pages back where they were and even improved.
Especially if you're just starting out, it's important to understand that SEO will not get you revenue in a week. Unless there's something easily fixable on your site (like a technical SEO issue), it can take 60-90 days to begin to see results. 
Read: How Many Blog Posts Should I Write Per Week?
And while that can make it tough, it also means that a drop in Google traffic won't doom your site forever. If you have high-quality, relevant content that people are searching for, you have the flexibility to make the changes you need to move back up in the rankings. 
So, stay calm and start investigating what you can do to bring your Google traffic back.
2. Did your Google Analytics break?
It might not necessarily be Google's update that's causing a traffic drop. If you're getting your data from Google Analytics or Google Search Console and your pixel falls off your site (or another selection of issues), your traffic will go to zero. 
When your Google Analytics linkage breaks, there could be a few things that could have gone wrong, as well as a lot of solutions!
Your Google Analytics tracking code is not implemented correctly: You need to make sure you've added your GA tracking code to every page of your website and that there are no typos or extra spaces. Something that small can definitely throw it off!
You're not tracking the correct property: If you manage multiple Google Analytics accounts and properties, you may have accidentally switched codes or could be looking at the wrong account, property, or view.
You're not seeing data from your Google site tags: You also need to make sure you've preserved the code formatting when copying your Global Site Tag or GTM tracking code and pasting it directly into your website's pages, and again, that there are no typos or extra spaces.
Scripts on your page conflict with Google Analytics code: You may be using other scripts that conflict with the tracking code or site tags.
The data is being filtered incorrectly: The order of your include and exclude filters matter, so check those if you're seeing a traffic drop-off.
There are of course many other common Google analytics issues and solutions, but the good news is, usually that's a quicker fix than a traffic drop from Google algorithm updates.
3. Are there certain keywords or pages that fell off? 
Now it's time to do a little forensic investigation.
In most cases, there are certain types of keywords or types of site pages that fall while others remain. Using an SEO tool or Google Search Console can help you isolate the variable and let you know what pages you need to fix. 
Some possible things to look into:
If you're not finding the culprit, there's one other way to identify patterns.
4. Check out your competitors 
If your competitors have gained traffic even if you've lost it, I suggest looking at their site user interface, blog content, product pages, and more.
Use a competitor research tool to investigate which of their pages soared and which fared less well. In much the same way as you try to identify issues on your own site, you can do the same on your competitors.
Some things to look at:
Look at competitors' organic search traffic (SEO) and the queries driving people to their site. Are there certain keywords that are still doing well? If so, you likely have an opportunity with those keywords. So create net new content adhering to SEO best practices.
Similarly, read their latest content. If your competition is SEO adept, they're probably writing about stuff that's working right now. Maybe they've found an uncompetitive niche that you can pursue as part of your keyword strategy.
Look at their navigation. If something sits in the navigation bar, it's usually a good indication that those are important articles and keywords for their SEO strategy. I've seen cases where a simple change to a navigation bar solves a traffic drop.
Are your successful competitors doing things you're not, like including a GDPR compliance banner? Or perhaps they're offering their content in different language translations, or making content accessible? Are they using author bios and author pages and you're not? The list goes on.
Also, your competitors may have lost traction too. You can use a tool like GrowthBar to check. GrowthBar will allow you to see exactly which channels your competitors are getting traffic from, and you can build off of there.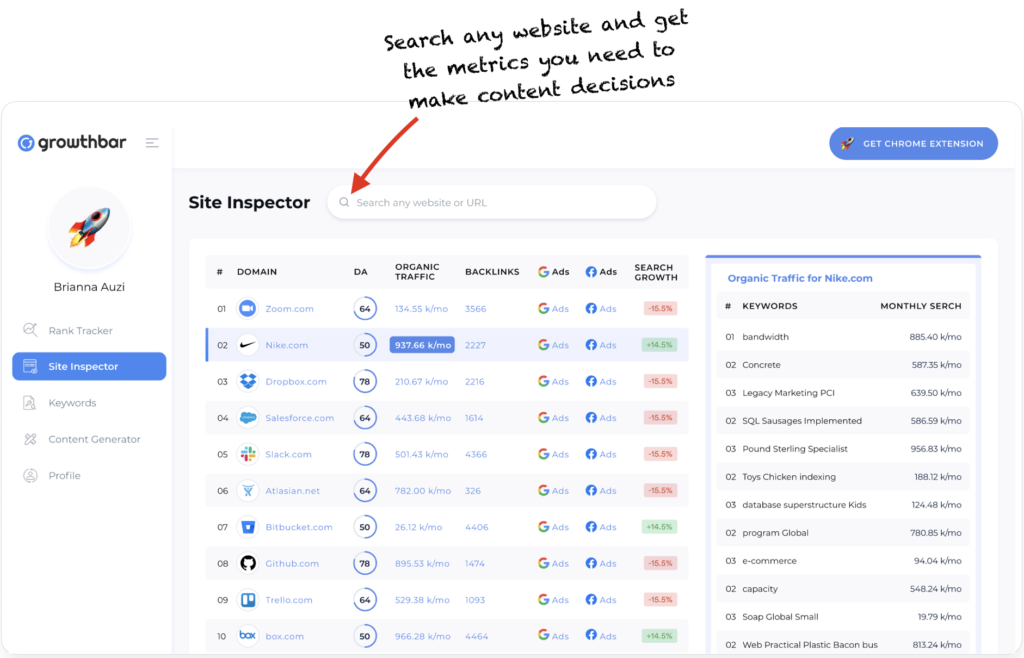 It can help you identify exactly which strategies are going to move the needle for your business so you're not wasting time and money on the wrong places. Plus, GrowthBar has a Chrome Extension to find insights as you go.
If you're still not finding the culprit, keep reading.
5. Do you have toxic backlinks or spammy content?
Toxic Backlink Problems:
Backlinks are an essential part of SEO: the more (good) backlinks you have, the more authoritative your site or pages will seem to Google. But like many aspects of search engine optimization, link building is not always straightforward.
While good backlinks are good, bad links aren't just bad, they're toxic. Toxic backlinks are links from sites that can weaken your website's organic rankings.  
They can happen organically, or might be from previous less-than-white-hat backlinking efforts, such as paying for backlinks or through "link network schemes."
You might be getting toxic backlinks from:
Spam sites or sites that are created only for link building
Sites with malware or viruses
Link networks: a group of connected sites that will all link back to the same site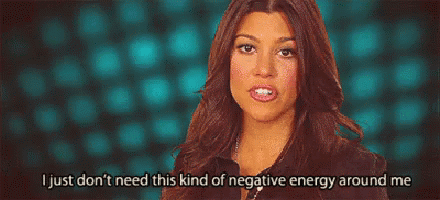 Too many toxic backlinks can harm your ranking. Backlinks may be toxic because:
They come from mirror pages (identical pages on different domains)
They come from pages with low domain authority or power. Domain authority is a search engine ranking score (ranging from 1 to 100) that predicts a website's ability to rank on search engine results pages.
The page layout of the page linking to yours may be deemed low quality if the ratio of visible text to HTML is low. This means in comparison to the amount of text you have on your page, you have a lot of titles, headings, images, etc.
If you have toxic backlinks on your site, Google may assign you penalties. For example, the Penguin algorithm targeted low-quality links, and sites using black or grey hat link-building schemes dropped in rankings.
They also have their human reviewers manually penalize sites with toxic backlinks. According to Search Engine Watch, Google initiates over 400,000 manual actions a month.
Google has continued to refine its search engine algorithm to make it better at catching and penalizing bad links. You don't want to get a high-ranking page on Google just because it has a lot of links from random sites back to that page. 
What to do with toxic backlinks? You need to disavow them. You can use a backlink audit tool to determine where the backlinks are coming from, and then you will have to request to get the toxic backlinks removed.
You could also 404 the pages the links are pointing to. This is generally not good for SEO, but could be a short-term solution until you are able to get all the bad links removed.
Spammy Content Problems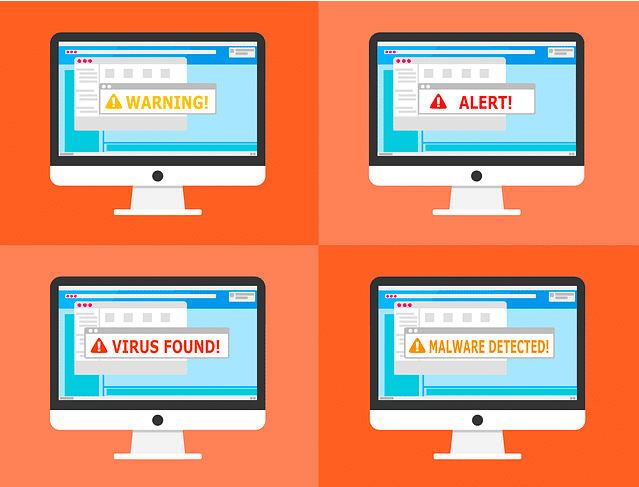 Simply, spammy content is low-quality, "thin" content that doesn't provide the reader any value. Instead of being authoritative, written by experts, and relevant to what your questions, it's often short-form content inorganically stuffed with keywords in its titles and headings.
The best way to solve spammy content? Remove it, or build out your thinner content to make it into full pages or posts that can organically rank well. Again, you'll want to remove this content altogether and use 301 redirects to remedy it.
6. Get new, authoritative backlinks
You don't just need to get rid of your toxic or low-quality backlinks. You also need to build up those good backlinks that we mentioned earlier.
These days, the most likely reason for a falling domain is having a poor domain authority, and this is caused by lack of high-quality backlinks.
Basically, you want to get backlinks from sites that are authoritative, experts in their field, have high Domain Authority, and that have the same niche.
When those sorts of sites choose to link back to your content, it shows Google that they trust and recommend what you're publishing.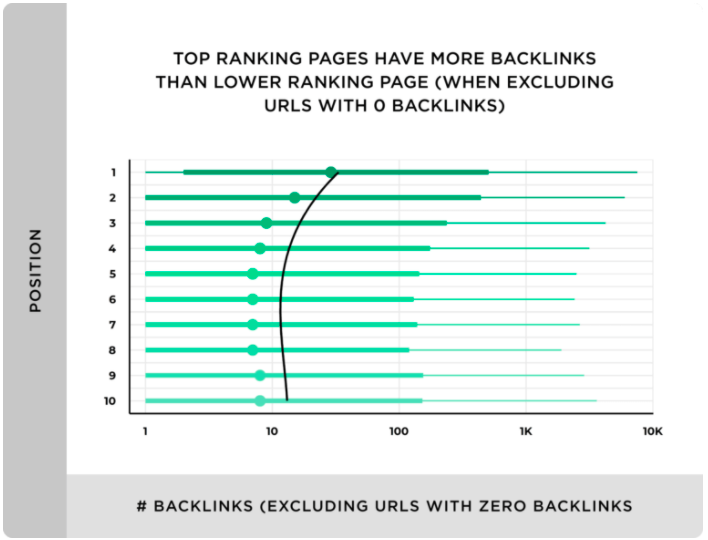 To proactively build backlinks once you see a drop in Google traffic, you can:
Work on your PR. Put out press releases and reach out to journalists in your industry, as well as contact the media to ask for exposure
Ask other websites or blogs if you can guest post for their blog, allowing you to link back to your site from theirs
Share your content across social media platforms
Make your content shareable! Offer infographics, charts, and interesting statistics, and just great blogs
Another vital way of building up your backlinks is by using an SEO tool to find your competitors' backlinks, and get those backlinks to your site!
You can also hire an SEO agency to help out, but be careful who you hire. You don't want an agency that will give you a ton of backlinks that end up being toxic and bad for your SERP in the long run.
7. Hire an SEO agency
If you're still having trouble with Google traffic drops or managing Google algorithm updates, hiring an SEO marketing agency is a great option if you have the means.
A great SEO agency can help you with all of the items on this list: sourcing great backlinks, providing competitor insights, creating high-quality content, identifying keywords, tracking rankings, and more. (A good SEO tool can help with all of that too, even the content.) 
But, be careful of which SEO agency you hire. You don't want to hire an SEO agency that doesn't follow Google algorithm updates, because they'll often have outdated SEO practices.
You also don't want to hire an SEO agency that uses grey or black hat SEO tactics, such as for link-building. They may get you a ton of links quickly, but in the long run, if they aren't good quality they'll only hurt your SEO. 
8. Other possible issues
Smart SEOs (like me) are always studying the industry. In recent years, I've identified a large database of rank-killing culprits. Some of them are very new and are the result of the Yandex search engine leak. Watch the video below or keep reading:
Is your server outside the country you're targeting? Google has occasionally penalized this and this Yandex leak has shown us that it's probably a ranking factor.
Do you have low-ranking pages on your site? Yandex (and presumably, Google) devalues sites that have a high percentage of low-ranking pages. I often suggest site owners simply delete and redirect those.
Are you missing key elements of E-A-T? E-A-T stands for expertise, authority, and trust. If your site is missing a contact page, about us page, author biographies, and other elements of E-A-T, you may finally be feeling the consequences.
How Does Google Search Work?
So, how exactly is a Google search completed using their algorithms?
Google organizes hundreds of billions of webpages in its search index.
When you make a query, Google's Search algorithms sort that Search index using many factors. These include the words of your query, relevance and usability of pages, expertise of sources, and your location and settings.
It then organizes and presents the results on the search pages in the most helpful way possible. E.g. if you're asking for directions, a map will often show up first, before any webpages or images.
To help ensure search algorithms meet high standards of relevance and quality, Google has a process that involves both live tests and trained external Search Quality Raters from around the world. These Quality Raters follow strict public guidelines that define their goals for Search algorithms.
These search quality raters are given specific searches to perform. After performing these specific searches, they report back on the quality of the results they get.
To continue to improve the search results to the billions of queries Google receives, last year they ran:
383,605 search quality tests
62,937 side-by-side experiments
17,523 live traffic experiments
The evaluations given by the Search Quality Raters don't directly impact rankings, but Google uses the feedback given to assess the success of various algorithm changes and determine which changes they'll roll out during their next update.
How Many Times Does Google Change Their Algorithm?
Algorithm updates happen all the time. Often, they're so small you don't notice them, but big ones happen every 3-6 months.
Over the last decade, Google has introduced several major updates. From the Panda update to the Penguin update, each of them has had a major impact on best practices for SEO.
Check out this awesome graphic from Yoast that shows exactly what aspect of UI Google was working to improve with each update: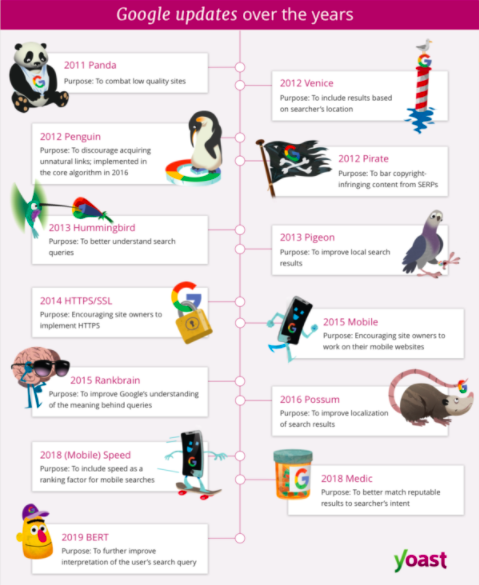 One of the most recent large updates that saw a change in SERP was the "May 2020 Core Update" which saw changes in the importance of:
Relevancy: Google's understanding of what a searcher is trying to find and what article answers it best.
Expertise: Articles with good rankings on Google often include some first-hand expertise and experience.
Authority: Smaller websites that aren't usually considered vertical authorities saw improvements and some were able to outrank very authoritative sites.
Link Quality: Sites with unnatural or "grey hat backlinks" did not do as well. MHC suggests that: "Google may be either putting less emphasis on links now that they can better understand content, or, they may be better able to understand which links are truly votes from other people who are recommending your content."
Why are YMYL Companies Affected by Google Algorithm Updates?
In more recent updates, companies in the "Your money or Your life" (YMYL) search space have been impacted most often in search rankings.
"Your Money or Your Life" pages (YMYL) is a Google term referring to pages that Google determines could impact "the future happiness, health, financial stability, or safety of users."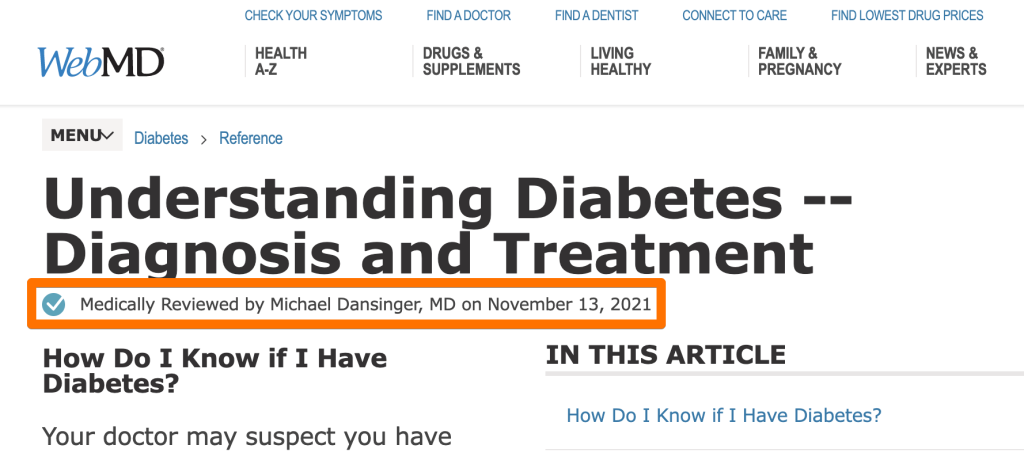 YMYL pages are held to a higher "Page Quality" standard because they can hurt people physically, financially, or emotionally, and therefore have a greater impact on one's life.
These sites include but aren't limited to:
The guidelines that determine site rankings of YMYL are created and updated by Google and then given to the Search Quality Raters we mentioned before.
There has been an increased focus on E-A-T (Expertise, Authoritativeness, Trustworthiness) as a ranking factor for Google, and the guidelines make it clear that E-A-T is incredibly important when deciding how to rank a YMYL page.
In fact, the EAT acronym appears at least 186 times in the Quality Rater Guidelines!
The point is: if you have a page that is considered a YMYL page, you'll need to not only optimize it for the search algorithm, but also make sure the content is as "EAT" as possible. 
Conclusion 
Google has become increasingly advanced since the early 2010s. Its early major updates in the decade focused on battling spammy results and sites trying to cheat the system, but current updates contributed more and more to UX and finding the best, most relevant results for its searchers.
As complicated as some people think SEO can be, it's not. Just think: if you have question, you want to read or watch something that's accurate, answers what you asked, and has expertise in the subject area. And that's what Google wants too!
However Google updates their algorithms is how SEO will follow. And so far, it's continuing to trend toward well-written, informational, expertise content, so shooting for that will be the best bet to help your organic Google traffic and SEO.