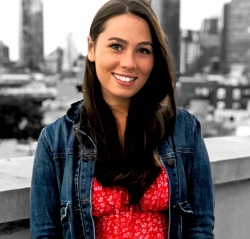 Latest posts by Madeline Hogan
(see all)
In the era of artificial intelligence (AI), companies across the world are scrambling to adopt the latest marketing and sales technologies to stay ahead of the competition.
Marketing technology has become increasingly sophisticated with the evolution of artificial intelligence, and marketers are adapting in order to stay ahead of the curve. And some of the most effective marketing tools today are going to use artificial intelligence (AI) to grow your business.
Dominate Your Niche With GrowthBar
Research write and optimize content with AI.
What is an AI Marketing Tool?
Artificial intelligence is changing the landscape of almost every industry, and marketing is no different. With machine learning, AI can learn huge quantities of data at higher speeds than possible for humans, and then use this information to do a variety of tasks:
Text classification (ie. voice, style, tone)
Question answering
Code generation
Text generation (in specified voice, style, tone)
Text summarization
Named-entity recognition
Language translation
Search engines… Google might be getting some competition 
Why Should I Use AI Marketing Software?
AI should be used in marketing where speed is essential (like boosting content creation)…and just to make a marketer's life easier! Overall, AI marketing software can help improve the ROI of your business.
AI marketing tools use data to learn how to best communicate with customers, reproduce natural language, make ad campaign decisions, and analyze competition. For many of today's marketers, AI is used to support marketing teams and perform tactical tasks that don't require as much human intervention.
When used well, AI marketing platforms will help your organization save money, time, and efforts, all while improving customer relations and products.
What can AI Marketing Platforms Do?
AI marketing can be used anywhere you are analyzing data and producing an output. This might include:
Chatbots: The most popular AI marketing tools are chatbots and virtual assistants. Chatbots are interactive marketing tools that use natural language processing to respond to questions and comments. You can program a chatbot to answer questions about inventory in-stock, pricing, related products, all shown to the customer on social media and linking to a specific landing page.
Data analysis: Tracking, and then reviewing data to help you make business decisions. They can also…
Automate decision making: Some AI goes a few steps further to not only deliver you results, but also suggest recommendations based on these results.
Content generation using natural language processing: There are a bunch of tools, and each operates differently, but generally speaking, content generators produce results either by analyzing keywords you input and then scanning the web to find content.
Real-time personalization: From suggested products to answering questions, AI can "talk" to humans in real-time and provide help.
11 Top AI Marketing Tools
Note: these popular AI marketing platforms are in no particular order, because all of them do different things to help boost your marketing efforts and business revenue.
1. Chorus

Chorus is an AI marketing tool created by ZoomInfo that analyzes customer calls, meetings, and emails to create visibility, drive process and behavior changes, and create a positive impact on worker improvement for anyone in the customer success team, from sales reps to marketing to SDR leaders.
Founded in 2015, Chorus.ai's Conversation Intelligence Platform identifies and helps teams replicate the performance of top-performing reps by analyzing their sales meetings. With coaching calls, quality tracking, and suggested improvements, Chorus' AI is working to optimize workflows, team success, and customer communication.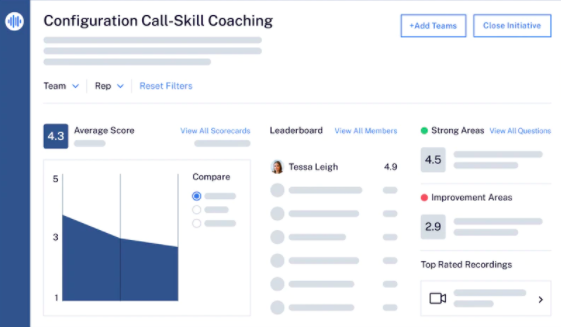 For: Customer service and communication improvements
Price: Pricing isn't listed on their site, but you can get a demo.
2. Grammarly


Grammarly is an online and app-based software that checks your grammar and spelling in real-time across multiple browsers and platforms at once, from Microsoft to Google to Apple and Android. You can get a plugin for any major browser, but they really push their free Google Chrome plugin to get started.
Grammarly's AI algorithm took high school English seriously. It doesn't just check if individual words are spelled right, or if phrases are grammatically sound (syntax) but it also takes in the broader meaning of the piece in order to figure out whether a phrase makes sense or not (semantics). Not only that, but it also takes style into account: are you writing an engaging article that ranks on Google, a funny video script, or a formal white paper?
Another bonus? It's AI is super accurate.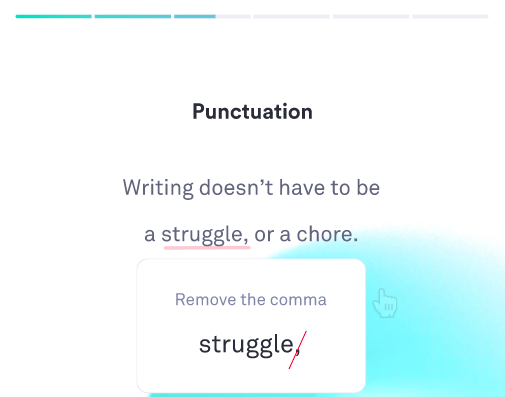 For: Grammar support for any copy from social media to emails to blog posts
Price:
Free!
Premium: For individuals. You have to contact them for pricing.
Business: For teams of 3-149. You have to contact them for pricing.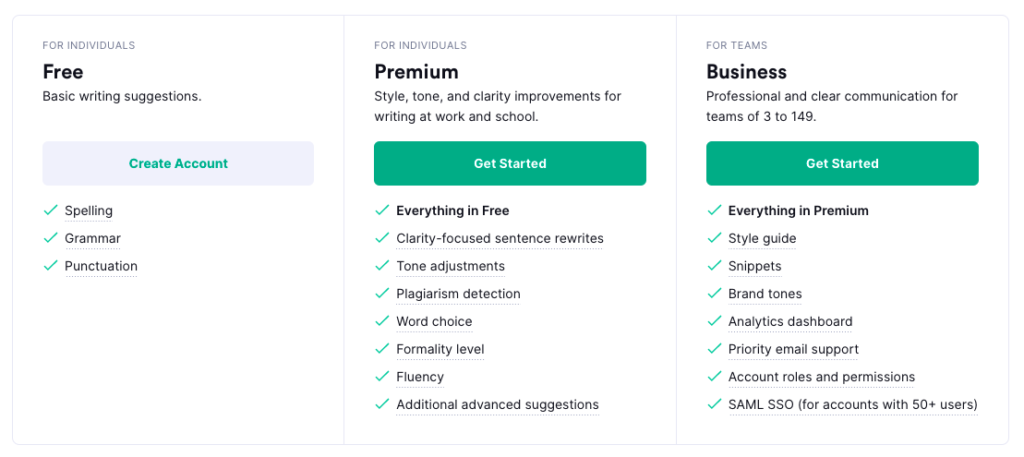 3. GrowthBar


GrowthBar is an SEO tool that pulls together only the data points that modern-day marketers actually need to make everyday decisions. GrowthBar is an SEO and automated content generation tool.
GrowthBar Features include:
AI content creation, including proper keywords, word counts, headers, images, links, using GPT-3 tech
Keyword difficulty scores
Keyword suggestions
Competitive research
Backlink research
Export data to CSV
GrowthBar has the same backlinking, Google Ads, and organic keyword capabilities as other larger (and more expensive) SEO tools, but it also has specialty features that make bloggers' lives way easier. For small SEO agencies, particularly ones that specialize in content, GrowthBar is a must-have.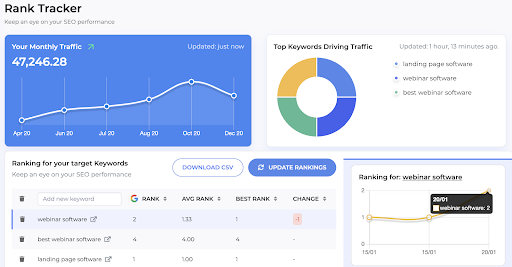 GrowthBar can help you identify exactly which strategies are going to move the needle for your business so you're not wasting time and money in the wrong places. Then of course, GrowthBar enables you to make blog post content outlines with one click of a button using GPT-3 AI.
GPT-3 (Generative Pre-trained Transformer 3) is the first artificial intelligence language model that can pass the Turing Test: it's a language prediction model that can generate content and copy that appears to be written by humans.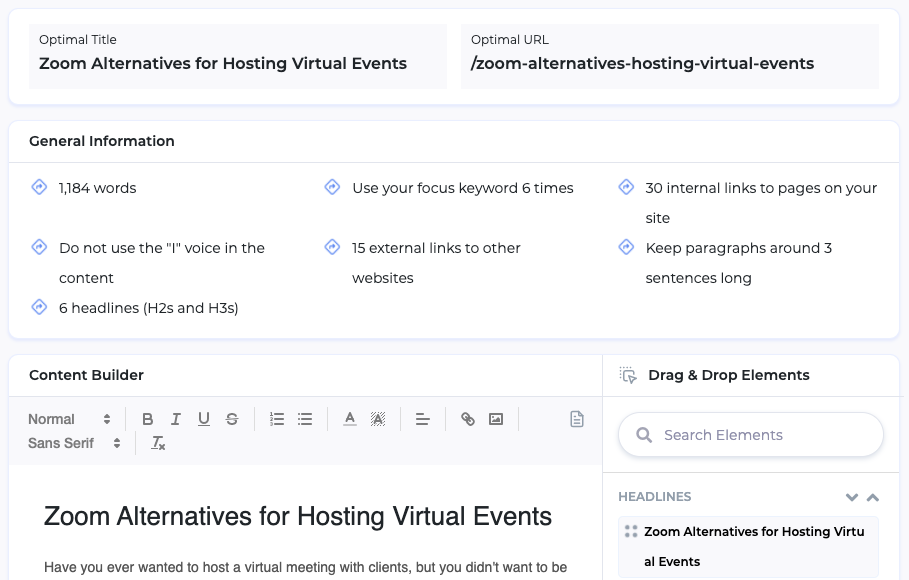 Plus, GrowthBar has a Chrome Extension to find insights when it's most convenient for you. Because we get it: bloggers and content creators don't always have a ton of time!
For: SEO, Google Ads research, backlinks, content, data reporting
Price: Starts at $29/month
4. CoPilot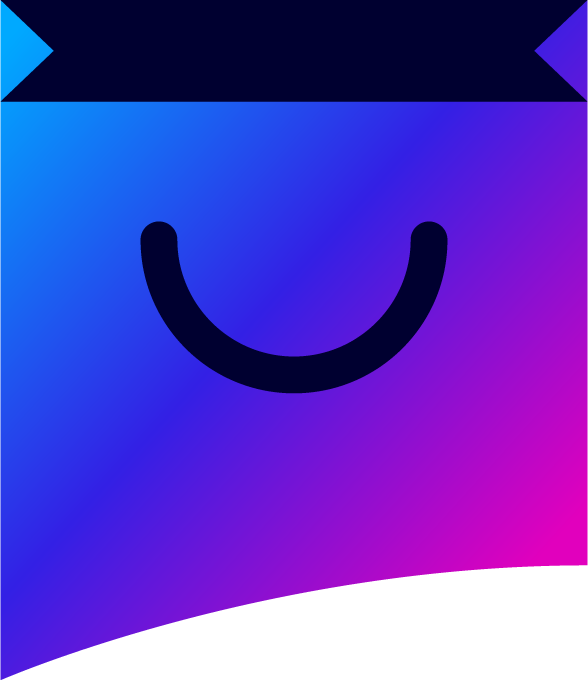 Copilot is an AI chatbot for marketers looking for a seamless integration between their ecommerce stores and Facebook Messenger. Copilot allows for real-time communication with customers through Messenger at every stage of the purchasing funnel.
You can customize your "abandoned cart" campaigns to deliver the right message at the right time, notify customers when their order ships or when your stock changes, give your customers a flexible and convenient way to schedule order pickup, and even make appointments. If you have a store page on Facebook or just connect with your customers via Facebook, it's a great option to help you save time and perfect your sales funnel.
For: AI messenger and SMS tool for ecommerce
Price: Free trial for 14 days, and then you can get in touch with them for pricing either for Shopify or BigCommerce
5. Albert AI

Albert AI is an all-around AI marketing tool that helps marketers optimize campaigns across channels in paid search and social accounts. It processes and analyzes audience and tactic data at scale, autonomously allocating budget, optimizing creative and evolving campaigns across paid search, social, and programmatic channels.
Albert AI takes over the monotonous marketing ad-focused tasks of testing, scheduling, budgeting, bidding, analyzing, and providing insights, so that marketers can get back to focusing on connecting and creating.
For: Ad campaign optimization
Price: Pricing isn't listed on their site, so you'll have to contact them first
6. MarketMuse


MarketMuse is all about AI. One of their slogans' is even: "AI does the work. You take the credit." MarketMuse optimizes your content with the following process:
First, they conduct AI-driven research on your topic, and determine a personalized difficulty score for you to rank for it based on an assessment of how well you've covered a topic across your entire content inventory.
Then, they provide detailed content briefs, using machine learning to analyze the content published already about a subject, and determine what related topics are important and the amount of content necessary to cover these topics.
Next, their MarketMuse "First Draft" feature uses natural language processing to create a preliminary article for your chosen topic based on the corresponding content brief and KPIs determined.
Lastly, you move that draft into their editor and continue to craft the copy based on optimization recommendations.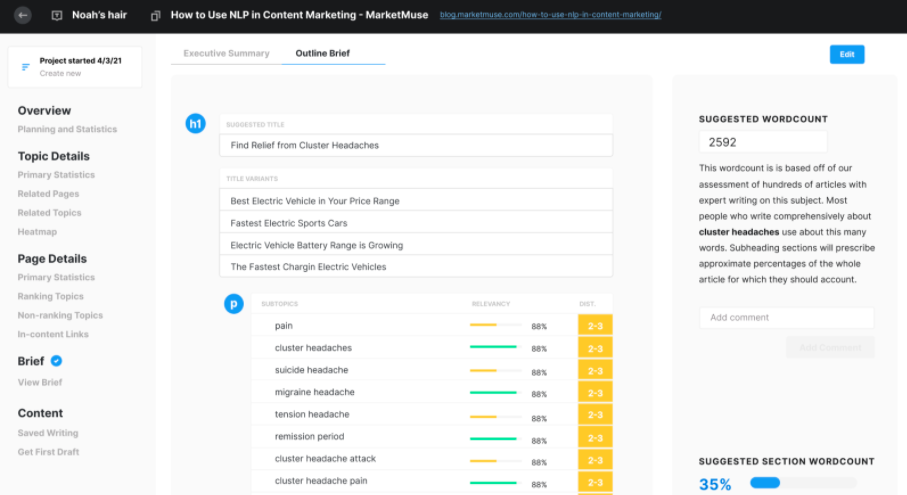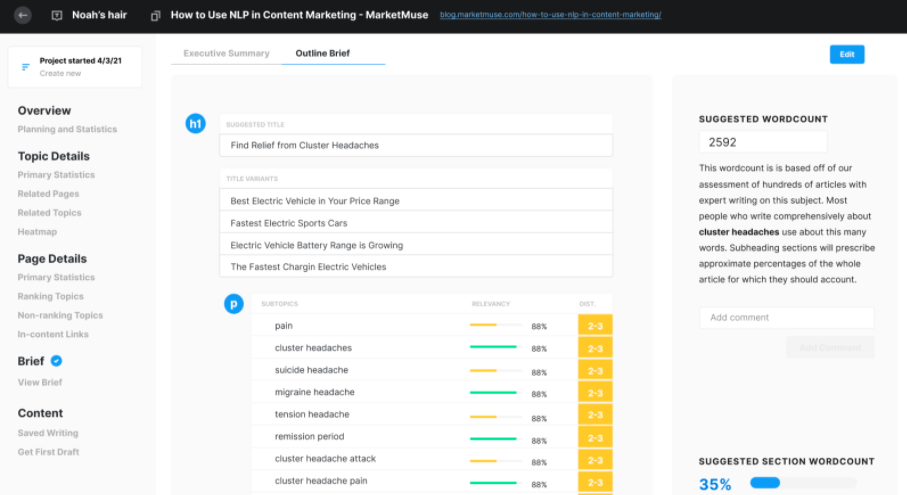 MarketMuse is a great AI marketing tool, but for some more affordable options, check it out against Clearscope, Frase, and Surfer SEO.
For: Longer form content optimization, SEO, project management
Pricing:
Optimize: $79/month
Plus: $179/month
Pro: $499/month
Premium: $1,499/month
They also have a seven day unlimited-usage trial to try it out.
Read about the best MarketMuse competitors and alternatives.
7. Conversion.ai

Conversion.ai is one of the best content generators on the market. Their AI (which they've affectionately named Jarvis) instantly generates high-quality copy for almost endless options beyond your marketing classics, including the "Explain it to a child" setting to real estate listings and Quora answers.
Conversion AI has one main feature—content generation—that you can use in almost endless ways. From producing AIDA framework, to introduction paragraphs to company bios, Conversion AI doesn't do it all, but it does a lot (read the full list of Conversion AI features here.)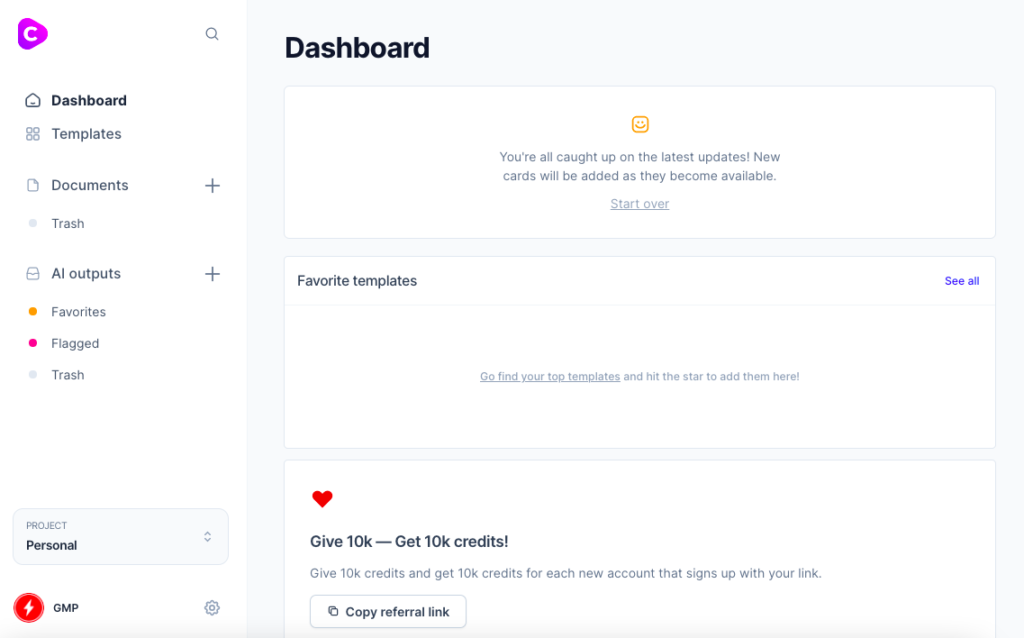 While it doesn't produce long form content yet, if you have their pro version you can use their long form writing assistant to help you write blog posts, video scripts, and even books.
For: Content generation of all types
Pricing:
Monthly Pricing plans are:
Standard: $29
Pro: $79
Advanced: $129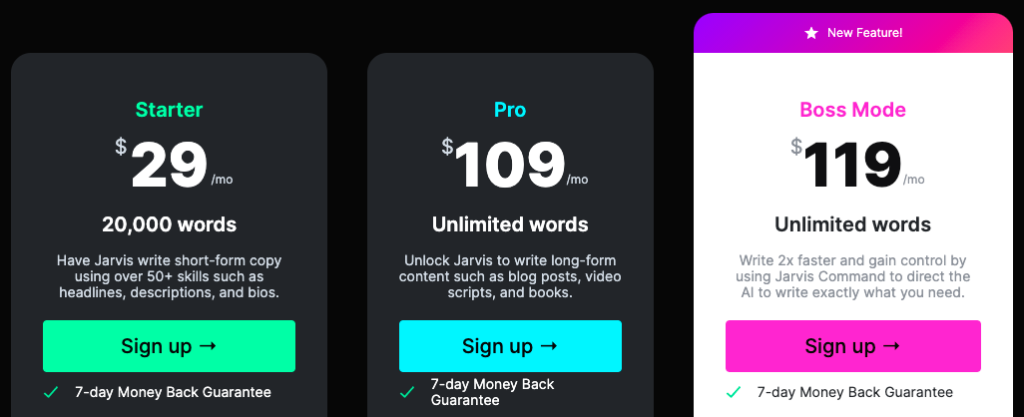 8. Yotpo

Yotpo's AI supports a variety of eCommerce marketing needs in reviews, SMS marketing, referrals and rewards, and visual marketing. It identifies key topics that customers mention related to your products, and then performs content sentiment analysis to decide how the customer ~feels~ about them.
Instead of individuals going through thousands of reviews, it can quickly help you make decisions about product changes, and also present relevant reviews during the purchasing process to help convert new shoppers. Plus, it helps gather more reviews, send out coupons, use customer review photos in your marketing, build out your referral program, and target shoppers with personalized SMS messages.
Yotpo integrates Shopify, BigCommerce, Magento, and other eCommerce platforms, letting you automate sales and marketing processes for improved ROI.
For: Customer review sentiment analysis
Pricing: Free for 50 orders per month, or Premium, where they can create a unique plan (and pricing) for businesses of any size.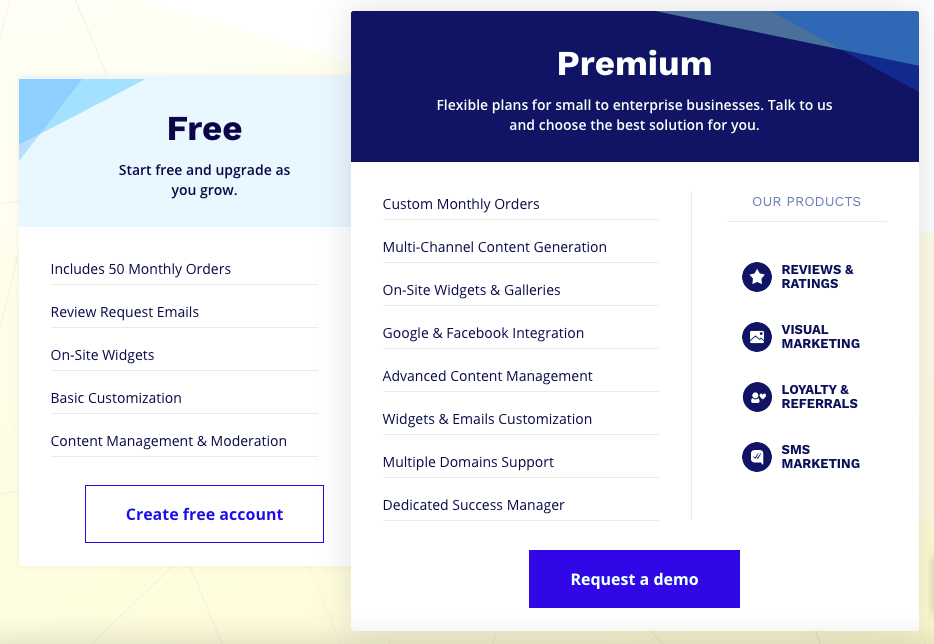 9. Crayon

Crayon is a competitive intelligence tool that helps monitor the actions of your competitors on–and off–their sites. Its AI uses hundreds of millions of competitive intelligence sources to track anything from product and pricing changes, to employee reviews, to marketing campaigns launched.
Then, it puts all this information into a visual dashboard that helps marketers identify trends and make quick and informed decisions. These dashboards are customizable so you track exactly what you want (over 100 different data points) to help your marketing goals.
Crayon works with some pretty big names–Dropbox, Salesforce, Visa, and Hubspot to name a few–and is only continuing to grow.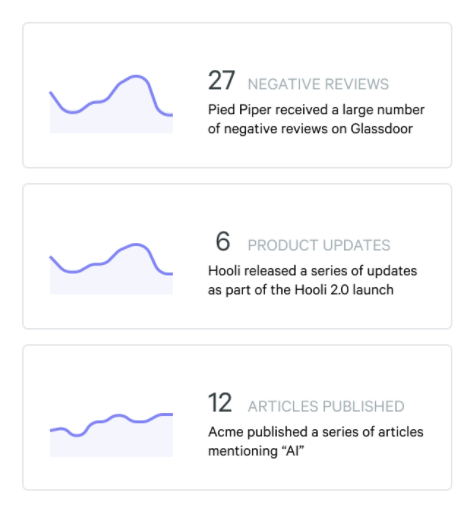 For: Competitive intelligence
Pricing: You can request pricing from their site.
10. Chatfuel

Chatfuel is a chatbot for Facebook messenger. They claim you can build an AI chatbot in as little as 7 minutes. You set up conversational rules and the bot recognizes similar phrases a user might say instead. They are lead through the conversation path you program the bot to have with them.
As more traffic is generated on social media channels, both brands and influencers are going to have to rely on chatbots to answer simple questions and keep audiences engaged. It's just not possible for human social media managers to personally reply to each engagement point in a timely manner, but it's worth it: whenever a person engages and receive a reply, there's strongest brand loyalty.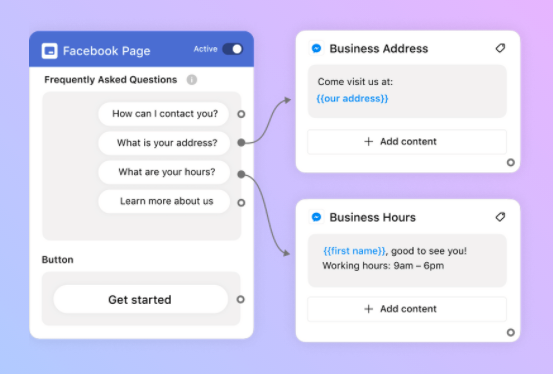 Chatfuel knows this, and let's potential customers know that a bot can resolve up to 80% of customer inquiries, so you can save time and resources and win more business. They say that with a bot, you can cut your cost per lead by up to 7x, and earn a return on ad spend of up to 10x or more.
For: AI chatbot for Facebook
Pricing:
Free
Pro: $15/month
Premium: Get in touch
Agency: Get in touch
11. AutoDraw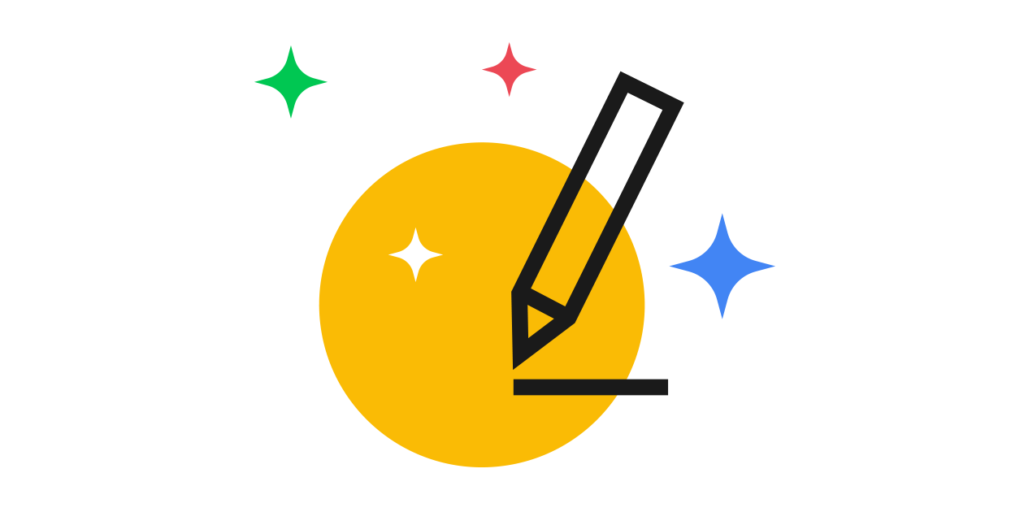 This one is a fun one you'll definitely have to try yourself. Owned by Google Creative Lab, the tool AutoDraw uses artificial intelligence to help "make drawing and creating a little more accessible and fun for everyone." It pairs machine learning with drawings from talented artists to help everyone create anything visual, fast. It's free, requires no downloads, and it works anywhere: smartphone, tablet, laptop, desktop…etc!

AutoDraw's suggestion tool uses the same technology used in QuickDraw, to guess what you're trying to draw. Right now, it can guess hundreds of drawings, and they're going to be adding more over time. Whether you need some new designs, or just want to get creative. AutoDraw is an awesome AI tool. Only issue? It's incredibly addictive!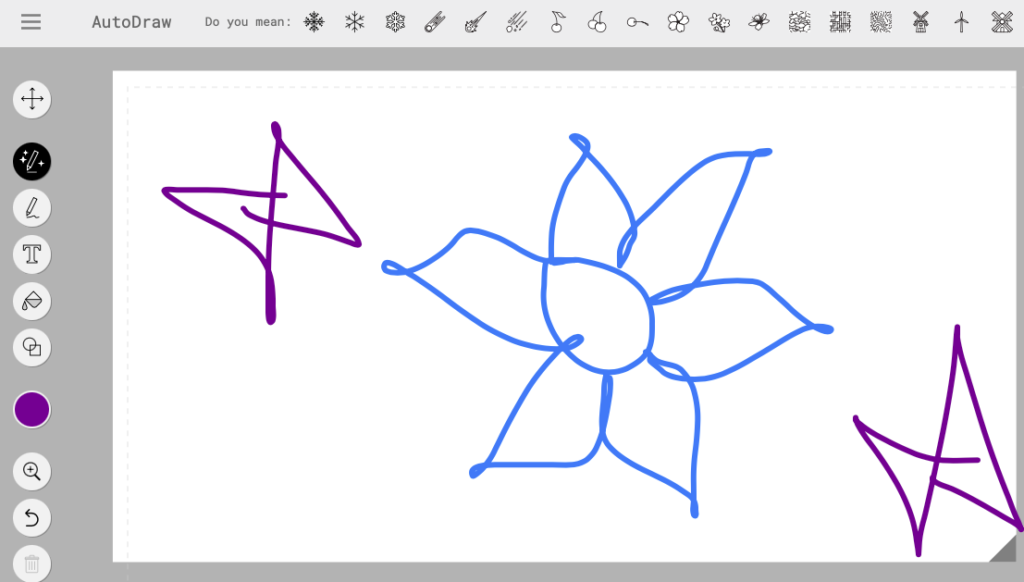 For: AI chatbot for Facebook
Pricing: Free!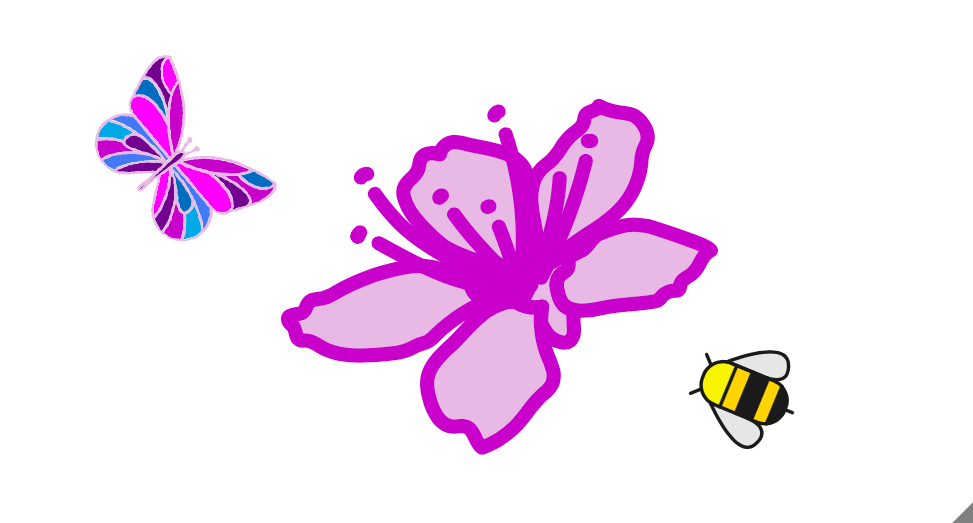 Conclusion: AI Marketing is the Future
Like any new invention, AI isn't perfect, but it's going to continue to improve its results, and get marketers back to what they love best: creating!
Want to see some AI marketing in action? Sign up for a free trial of Growth Bar today to get access to this exclusive technology and see what it can do for your content and marketing results.