Latest posts by Mark Spera
(see all)
If you manage a website, blog, or any online platform, you know that consistently posting quality, optimized articles is necessary for growing your audience.
Success with search engine optimization (SEO) is completely dependent on a sound content strategy and your ability to scale content. But that can take a lot of time, which is why blog and website owners want to know:
Should I outsource content writing?
What are the advantages of hiring blog writing services? Which are the best blog writing services to hire?
It depends on a few things:
The type of content you need
The amount of content you need (how aggressive your content calendar is)
The quality of content you need
Your willingness to pay for content
How Content Creation & Blogging Can Build Your Business
Most advertising channels are expensive. You pay on a cost-per-click (CPC) or cost per 1,000 views (CPM) model:
With SEO, you only pay for the cost of making web pages and blog articles. You don't pay for every click or view, which is what makes SEO the most valuable and cost-effective marketing channel there is. 
And a huge piece of this puzzle is accelerating your writing and publishing output. According to a HubSpot study, there is basically a 1-to-1 relationship between publishing posts and organic traffic.
The more you publish, the more leads you generate and organic traffic you get (with many caveats of course).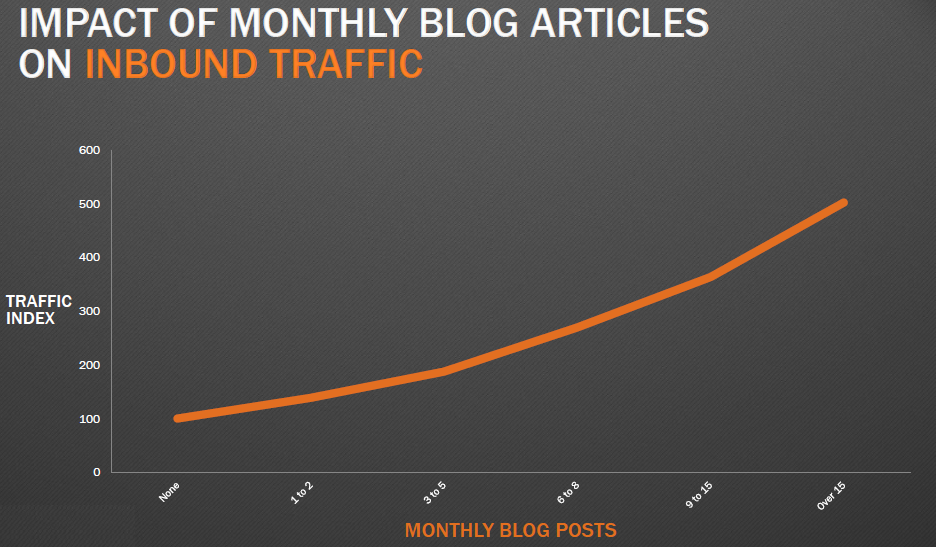 If you have the means, you should outline articles with SEO requirements and content best practices, and have someone—a content creation company, content creator freelancer, or even content generators—help accelerate your writing output.
I grew my first startup on the back of a search engine optimization strategy from nothing to millions in revenue. But, that took years.
Knowing what I know today, I'm able to replicate that success much faster using SEO growth tactics and by outsourcing content creation for the blogs and websites I've created.
When SEO is done well, the ROI on time and money spent can be incredibly high. Once you've achieved a high rank for keywords that are driving traffic and sales to your site, you're effectively getting "free" leads.
Just think of this: billions of people are searching every day, and each search you direct to your site is worth something to you.
What to Know Before Outsourcing Content Creation
Follow this set of guidelines if you're going to outsource your content:
Set a Budget: Blog writing services and content creators vary greatly in price. Before you can decide which content creation service is best for you, you need to first decide how much money you can spend monthly or yearly on creating content.
Be Specific: When using a content creation platform, you are almost always required to provide specific instructions to the platform via content briefs to ensure the outsourced content deliverables are what you're looking for. Though you can edit and revise as needed, knowing some topics, having outlines ready, and knowing the "voice" of your blog is helpful to start.
Determine SEO Best Practices: This goes along with your instructions. Before you choose a blog writing service, spend time on your SEO requirements, so the service knows which keywords you want to rank for, and the best practices you expect. And though most blog writing services write specifically for search engine optimization, understanding the ins & outs of writing a search-engine optimized blog post yourself is invaluable when growing a blog.
Understand the Nuances of Your Niche: Google is smart. Really smart. If you're writing about medical or financial topics, you're in a special category of search Google calls YMYL (your money, your life). This means that Google scrutinizes this sort of content to the highest degree. Make sure to enlist writers who have experience in this type of content. +1 if you can find field experts like doctors or financiers.
Choose the Right Blog Writing Service for You: Sounds obvious, but it's important. Do you want a content creation platform with WordPress plugins? One that does all content creation, from strategy, to keyword research for blog topic ideas, to publishing? Is a content generator a better path for you? Do you need one quick blog post, or weekly pieces for your blog?
Blog writing and content creation platforms vary in what they offer, and some features may be more important to you than others.
12+ Best Blog Writing Services for Outsourced Content Creation
So, how do you grow your blog with quality, SEO-driven content at a faster pace? By outsourcing content creation to the best blog writing services for your business. These are the best ones.
1. Growth Marketing Pro Agency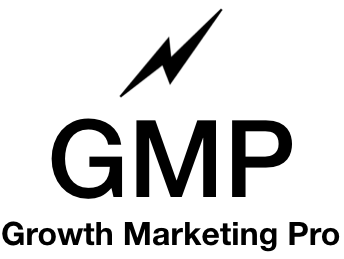 After building the biggest Growth Marketing blog on the Internet, Mark and I formed GMP Agency for clients looking for SEO experts to grow their traffic, conversions, and customers. We're a results-driven SEO and marketing agency unlocking full-funnel growth.
GMP provides:
Fast, optimized content creation
Keyword research and content calendars
Growth and strategy planning
Customer persona development
Conversion rate optimization
Market research and insights
Precise technical audit
Link building
Local SEO
How it Works: You're assigned a team of SEO experts that provide a monthly content calendar; outline, write, and edit optimized blog posts; and publish approved posts to your site. Prefer to choose the topics, or publish pieces yourself? No problem! We work with each of our clients to make the best content creation process that works for them.
Cost: Pricing depends on how much content you'd like per month and if you'd like any additional marketing support (like building up backlinks).
Ready to grow your traffic by 20% MOM?
2. Textbroker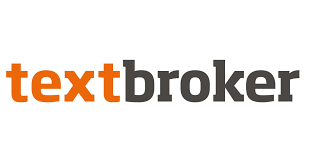 Textbroker's online content creation platform has thousands of US authors who write articles specifically optimized for search engines and keywords of your choice.
How it Works: You choose an open order, direct order, or team order. Open orders mean your order is completed by any available writer after choosing quality and price. With direct orders, you commission an author of choice to write your content, and with team orders, you choose a team of writers on the platform to do all of your content writing.
Cost: You sign up for free to use the Textbroker platform, and then pay for content. The price range depends on the quality of the work you're looking for, ranging from 1.5 cents a word to 7.2 cents a word, and a $0.40 processing fee per order.
3. The Hoth

The Hoth is a content creation service that provides a range of options from managing all your SEO, to link building, paid traffic, and of course content creation services. These include on-page, video, e-commerce, and outsourced blog content writing.
HOTH Blogger is their blog writing service, and they have Blogger Pro for more niche writing topics.
How it Works: You provide information about your business and writing requirements, approve or reject all topics provided by The Hoth, and then get matched with a content writer that will optimize your pieces with proper formatting, internal links, external links, and more.
You then approve, reject, or edit the provided articles. Once approved, The Hoth will publish them directly to your blog.
Cost: The Blogger Professional package is $40 per 500-word blogs or $130 for 2,000-word blogs. You can order up to 100 blogs, or use their bulk blogging option. Blogger Pro is double the price.
4. Upwork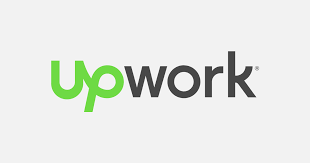 Upwork is an online platform that connects professionals to work on projects from app development to SEO, social media marketing, content writing, graphic design, admin help, and thousands of others.
How it Works: You create a free account and then post a blog writing job with your requirements. You'll then receive proposals from potential writers and determine the best match using their AI service, reviews, portfolios, and the prices they bid.
You then collaborate and provide feedback directly on the UpWork platform, and your payment goes through once the article is approved. If you don't want to search for the writers yourself you can use their "talent scout" services which will do that for you.
Cost: Pricing depends on the writer and what they bid. It can be an hourly or fixed price. On hourly contracts, they count keystrokes and take screenshots of the freelancer's screen for time stamps. On fixed-price contracts, you agree on milestones and only pay up when those milestones are hit.
5. Fiverr

Like UpWork, Fiverr provides a variety of services for design, voiceovers, social media managers, technology, and of course, writing services.
How it Works: You select a content writer based on their profile, price, and topic expertise and submit your project. Once a contract is agreed upon, you use the platform to communicate with the writer, including any edits or changes to the piece.
Cost: There are no hourly rates. Instead, you decide on a fixed price per project, and the payment isn't sent until you approve the final product.
6. Codeless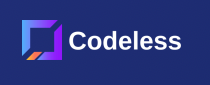 Codeless is a content production company that combines strategy, SEO, writing, design, and video. They also have full services for strategy, production, and optimization. Depending on your price point, Codeless can provide SERP analysis, search intent, keyword research, and more.
How it Works: You start with a discovery call to help you pick the best plan depending on your content needs. They start with keyword research and topic ideation for you. Once topics and outlines were reviewed and approved, they'll write a draft that is edited per your requirements.
Once approved, it can be formatted and uploaded directly to your blog.
Cost: Codeless charges monthly at different tiers with a 6-month minimum. Startup costs $8,000, Scale costs $10,000, and Enterprise $15,000. All provide 10, 2,000-word pieces a month.
7. Writer Access

At Writer Access, you pay a membership fee to access the platform's freelancers and different tiers of features and tools. You can then use their advanced search and AI Matcher that uses text analysis of any sample you provide to choose a writer.
How it Works: After choosing a subscription, you find writers through Writer Access' advanced search, order your project, and manage the workflow all on their platform. Revisions are unlimited.
Cost: You pay a monthly fee to access the platform, and then pay content fees when you place orders for freelance writers priced by project or by word. Basic costs $39/month, Pro $79/month, and Premium $99/month.
8. ContentFly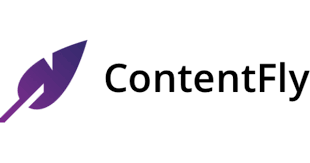 ContentFly is an online content creation platform for SEO blog posts, social posts, email copy, and more. Blog posts are SEO-optimized and cover a wide range of industries and topic niches.
How it Works: You submit a request for content and then ContentFly sources the writers and creates the piece. Then you receive it via email with sourced, royalty-free images and original research.
Cost: Pricing ranges between 4,000 words at $250/month and 32,000 words at $2000/month. All pricing tiers have annual discounts. If you need to go over the word amounts, it's an extra 7 cents a word.
9. Express Writers

Express Writers provides not only bloggers and writers, but also content management, content curation, strategy, scheduling, and more. You receive blogs from an industry-specific writer, meta descriptions and titles, and a designed image. You can also review and approve topics in the input forms.
How it Works: After purchasing your package, a project input form will appear in your client dashboard. You'll be able to send all your project details in the blog plan input form, and then approve content and revisions.
Their editorial team can also draft your blog post directly to your site.
Cost: The General Blog Plan has 4 levels ranging from $220 to $1,280 a month, while the Speciality Blog Plan ranges from $525 to $2,150 a month. You can also purchase individual pieces of content for a range of prices, such as 9 cents a word quickly written by a general writer, or 30 cents a word for authority content.
10. Copify

Copify provides copy for websites, blogging, article writing, and more. WordPress users can install a plugin that includes images and publishes posts automatically.
How it Works: You choose your pricing package and let them know what subjects and keywords you would like our blog writers to cover. You can change these details as often as you like. Copify chooses the writers, and you can request edits.
Cost: For $89/month, you receive 4 articles at 350 words a piece, images, SEO keyword ideas, and auto-posting. For $169 you get 8 posts at 350 words a piece, and for $329 you get 16 posts at 350 words a piece. This is best for short-form content.
11. Verblio

Verblio is a subscription blog writing service that writes posts for content marketing and SEO. The platform handles the logistics of working with the freelancers, and you provide edits and feedback.
How it Works: When you make an account, explain your audience and voice, and provide writing samples. Then for each content piece needed, you include a title, description, CTAs,  keywords, and details, and set a priority or assign a deadline.
Verblio chooses a writer and sends you the piece to review, which you accept, decline, or request edits as needed. WordPress and Hubspot integrations are also available.
Cost: You pay a subscription for site access, and then pay for content. You can choose a monthly plan from 300 to 2,000 words/piece, at $35 a piece and $360 a piece respectively, as well as how many pieces you need each month. You can also choose extras, such as images, optimizations, and account management.
12. SEO Content Hero

SEO Content Hero is a content writing service that employs SEO experts, researchers, and writers to produce material that incorporates main SEO keywords for every piece. They also use third-party software to bolster their place in search engine rankings. 
How it Works: To order a product, you select one of three pricing tiers and then fill out a template that specifies the topic of the piece and desired word count. You submit your instructions, and then SEO Content Hero determines the writer(s), and will complete small projects (under 10,000 words) in 4-6 business days.
Cost: SEO Content Hero charges by word; each dollar-per-word rate depends on the level of content you choose. The prices range from $6 to $12 per 100 words, and discounts are offered for higher word counts.
Conclusion: Should You Outsource Content Creation?
The short answer: yes. If you have the means to outsource your content creation, you can grow your SEO-driven blog with proper, quality content that saves you the time you need to focus on other aspects of your business.
Just make sure to outline your articles with your SEO requirements, and your content best practices, and then choose a blog writing service that is the right cost for your company.
Using a content creation company like any of the blog writing services listed here will help you accelerate your writing output and see your blog and website visitors grow.
Ready to see more traffic, more customers, and more growth?
Also read: