Latest posts by Hailey Friedman
(see all)
A rank tracking software tool is an SEO analytics tool that enables you to analyze the effectiveness of your SEO efforts.
Rank tracking is the best way to monitor website organic search rankings across the major search engines–namely Google.
So if you're executing on any sort of SEO strategy, you should be using a rank tracker to measure performance and adjust on the fly.
A great rank tracking software tool will:
Record your keyword rankings in an automated way
Monitor keywords, domains, subdomains and webpages
Do extra things like YouTube keyword rank tracking, keyword research, etc.
Measure competitor performance
And do all of it in friendly dashboards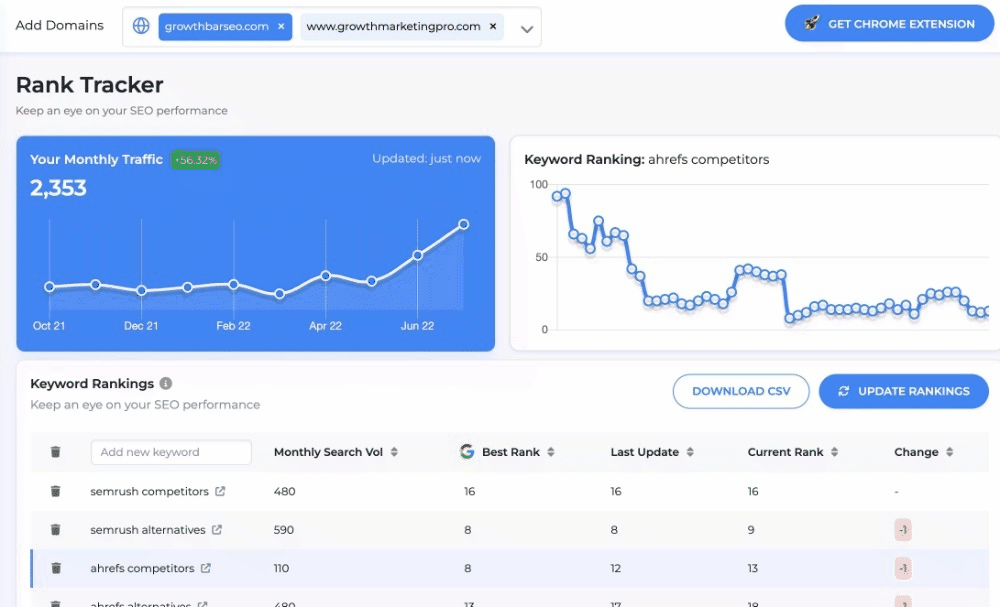 What is a rank tracker and why do you need one?
As I said, a rank tracker is a tool that helps you analyze the effectiveness of your SEO efforts by tracking keyword rankings on Google's search engine results page (SERP).
Because our own search engine result pages (SERPs) are personalized with machine learning, just searching for your keywords on your computer won't give you an accurate picture of your true ranking.
Even opening incognito browsers doesn't solve this problem, as it is still linked to your IP address, which has attached a detailed history of your search preferences, locations, and more. You can expect rank tracking software to make your life easier in by offering search engine, location, and device support, as well as frequent checks and historical data.
These are the best rank tracking software tools…
Also read: How to Write an Article that Ranks on Google in 6 Steps
What are the best rank trackers tools?
1. GrowthBar: best for bloggers


GrowthBar is an all-in-one SEO and content suite. GrowthBar enables content creators to write content using AI and also has all of the tools you'd expect from an SEO platform, like backlink monitoring, competitor reports, and keyword tracking. They ice the cake by also being the first SEO to use OpenAI GPT-3, which is the largest language model AI content creator in existence. You can write full blog posts with AI!
The keyword tracking tool is functional and intuitive. If your needs for rank tracking are fairly basic: track keywords in any country, automate updates, and export graphs to csv…. GrowthBar has you covered.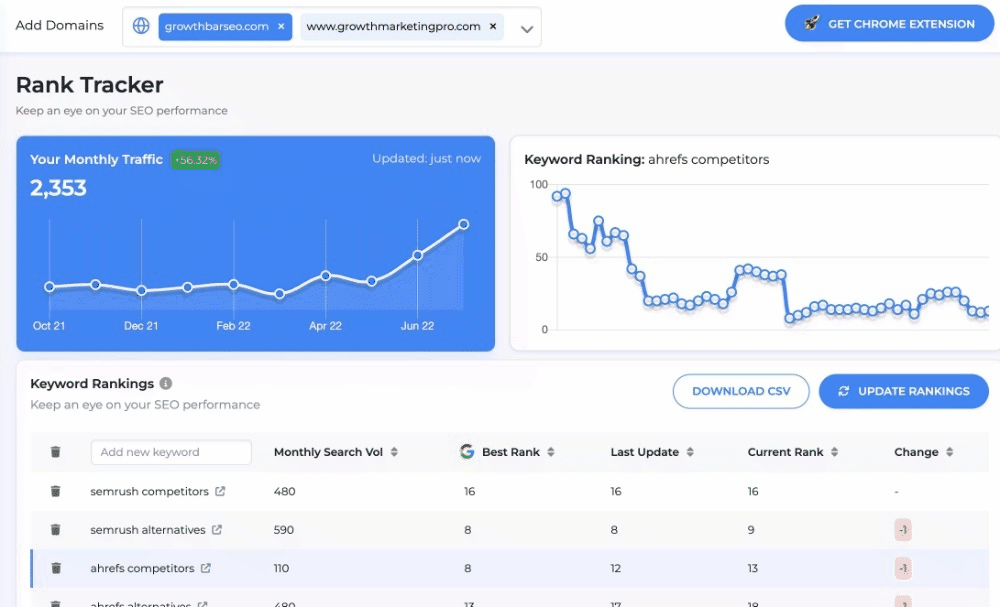 Features:
Price:
GrowthBar has a 5-day free trial and plans are quite blogger-friendly.
Standard: $29
Pro: $79
Advanced: $129
Learn more about the GrowthBar Rank Tracker here. Plus, GrowthBar is free for 5 days.
2. Ahrefs: best for large businesses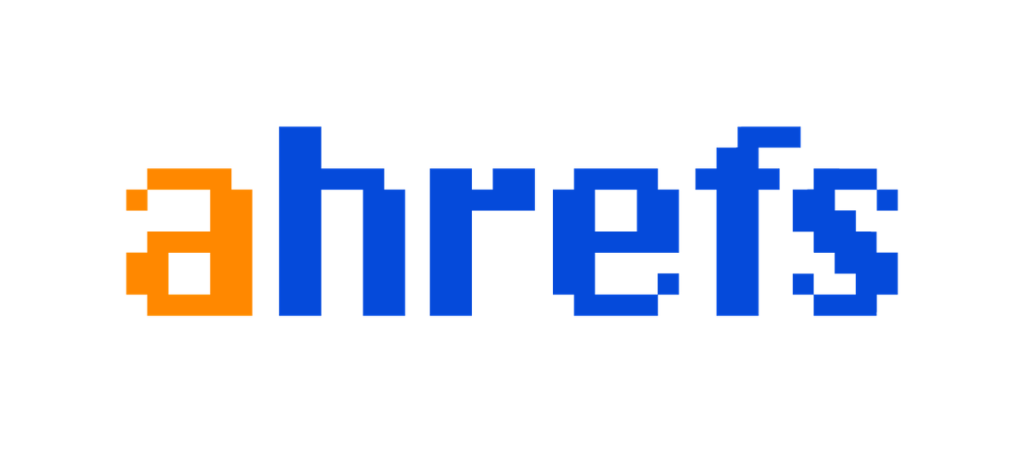 One of the most popular and well-known SEO tools, Ahrefs' rank tracker gives you exactly what you expect. While Ahrefs is known for its incredible backlink database, its rank tracker is strong. It enables you to monitor visibility and traffic with traditional analytics, track position distribution, and add filters and tags to keywords with more advanced features. You can also add additional tracking metrics to keywords like CPC, return rate, estimated search volume, and more.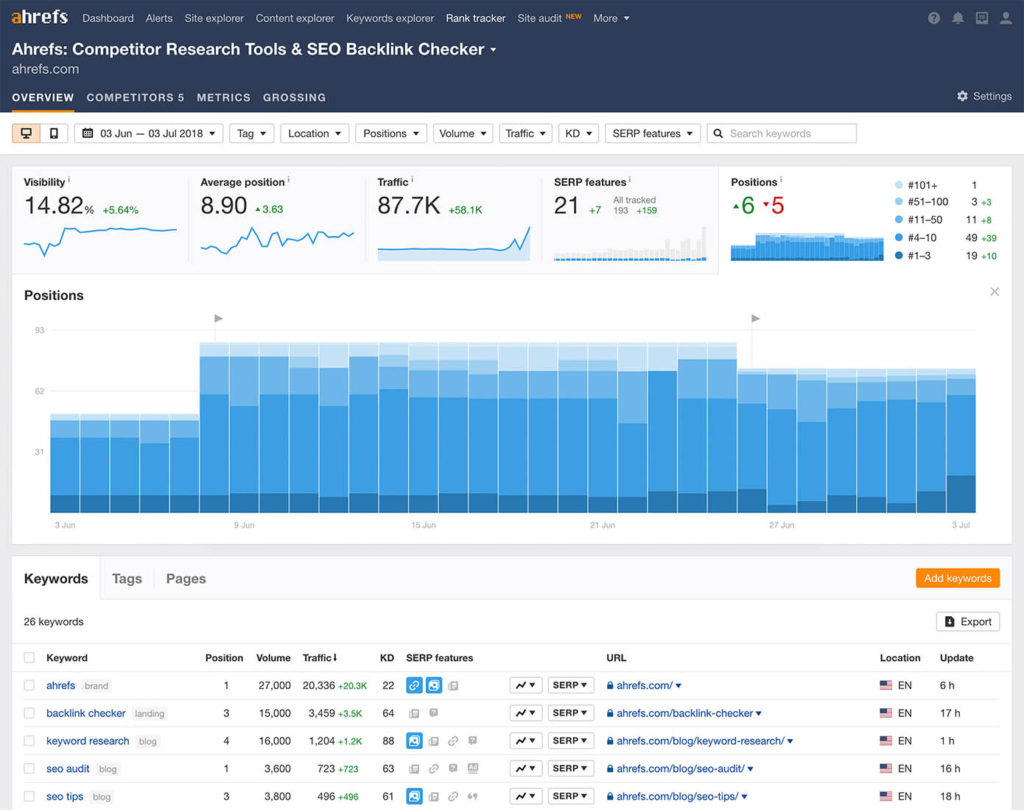 Features:
Site explorer – Paid and organic traffic stats and backlink audits
Site audits – Look "under the hood" of any site and find out how it's performing.
Rank tracker – Monitor your own keyword rankings against your competitors over time
Content explorer – Take a deep dive into how your content is performing and identify areas to make improvements
Advanced keyword analytics
Rank tracking for mobile and desktop
Can automate email campaigns for rank tracking
Price:
Start with a 7-day free trial, then depending on how many users, projects, keywords, crawl credits, etc you'd like, you can choose a membership to suit your needs. Starting at $99/mo.
3. Wincher Rank Tracker: best for EU-based businesses

Wincher is a simple and economical rank tracker tool that features an easy-to-read dashboard, daily updates and ranking alerts, and allows you to add as many as ten competitors per domain, for free. It enables you to see keyword volume, competitor rankings, and more. Plus you can white-label reports — which is a great feature for agencies.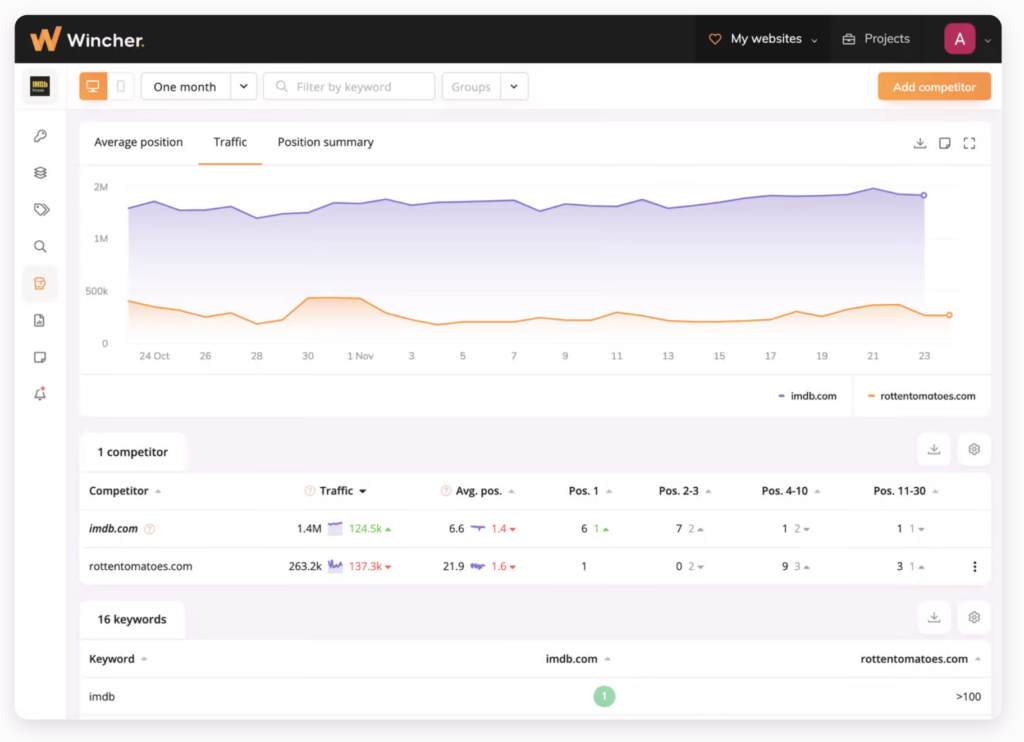 Features:
It includes all the rank tracking features you may need and then some, including:
Keyword tracking, average position, total keyword traffic, etc.
Alerts whenever your or competitors' keyword rankings change
White label reports
Works in every language
Price:
Pricing starts at €29 per month for up to 500 keywords
4. Semrush

One of the hottest SEO tools on the market, Semrush offers a wide variety of services—not just rank tracking. However, their Position Tracking Tool makes the list because it helps track campaign progress, nip cannibalization in the bud, and even includes a volatility sensor that can help alert you to changes in search engine algorithms.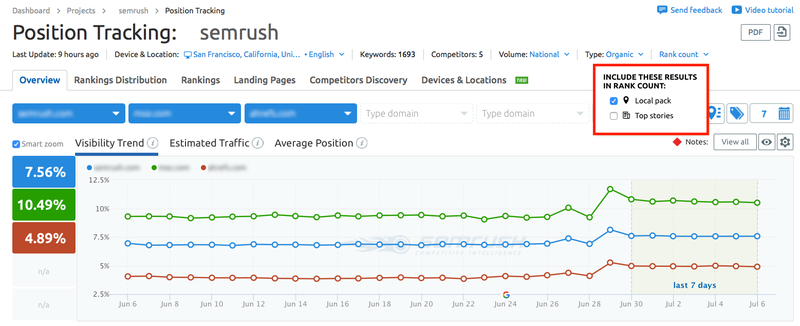 With the sheer amount of content on the internet, it can be hard to find the top pages for the keywords you are targeting. Semrush is an incredibly robust tool for helping you find keywords with high search volume and that are related to your niche. It also provides you with content insight, backlinks, and a list of links to competitors' backlinks.
Features:
Keyword research across billions of keywords
Competitor metrics like backlinks, Google Ads, top keywords, etc.
Rank tracking that includes average position, visibility, share of voice, ranking distribution, and competitor ranks
A suite of tools for social media, content, local SEO and more
Price:
Because SEMrush is an all-encompassing SEO platform with myriad other services and features (far too many to name here), Pro accounts start at $119.95/month, with discounts for annual billing.
5. SERPstat

SERPstat is an award-winning rank tracker, boasting clients like Uber and Samsung. Like any rank tracker, they offer keyword and text analytics, custom reports, and competitor monitoring, but they also offer team management and backlink analysis. Integrated with worldwide Google and Russian Yandex, SERPstat can give your business an internationally competitive edge.
Serpstat is a toolkit for competitor research and analytics as well. It enables you to measure your website's position and performance in search engines and to compare it to your competitors. The toolkit provides insight into the keywords that are driving traffic to your website and those that are taking traffic away.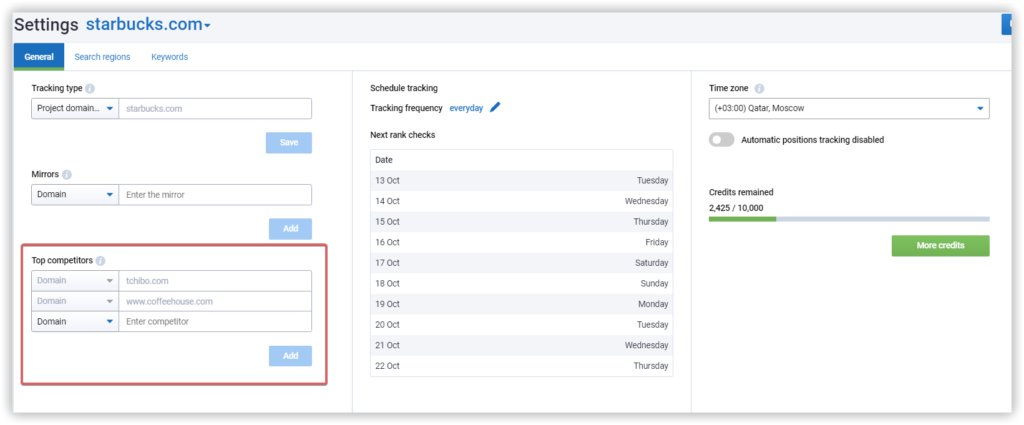 Features:
Competitor and keyword analysis
Site audit tool
On-page tool
Text analytics, clustering, and custom reports
Price:
There is a freemium version available with limited access, and full plans start at $69/month, which gets you 4,000 keyword searches/day, 500 backlinks analyzed/day and much more, but you can add extra features, users, and keywords with more premium packages.
6. LinkResearchTools (LRT)

LRT is another fully-encompassing SEO suite that specializes in "link detox," that helps you prevent Google penalties and other negative SEO that could cause an organic traffic drop in Google. They also have several unique features like the ability to simulate link risk, monitor your backlinks and their efficacy, prospect new links, and more. You can even assess which sub-pages and sub-folders are the strongest, so you know where the best place to put those links are.
Pricing starts with a $17, 7-day trial including a million link crawl allowances. From there, pricing begins at $499 per month.
7. LinkAssistant of SEO PowerSuite

Part of the SEO Powersuite package, LinkAssistant comes as a package deal with many other features including backlink auditing, SEO spider & on-page optimization, customizable and automated tasks, and more.
SEO Powersuite comes with a 7-day software trial, after which you can maintain a limited-functionality account for free, or upgrade to one of their professional packages, starting at $299/year.
8. Zutrix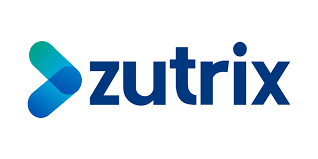 Hailed as "The Best Google Rank Tracker," Zutrix uses proprietary AI software to help you monitor keyword rankings and alerts you in real-time through Telegram/Slack/email when there is any change that requires your attention. Share reports live with teammates, view white label reports, and even use the built-in keyword lab to give you fresh ideas. Zutrix also lets you add as many competitors as you'd like.
You can get daily updates and a full-feature program including 50 for just $9 a month. From there you can increase to 250, 500, or 1000 keywords for an additional cost.
9. Moz Pro's Rank Checker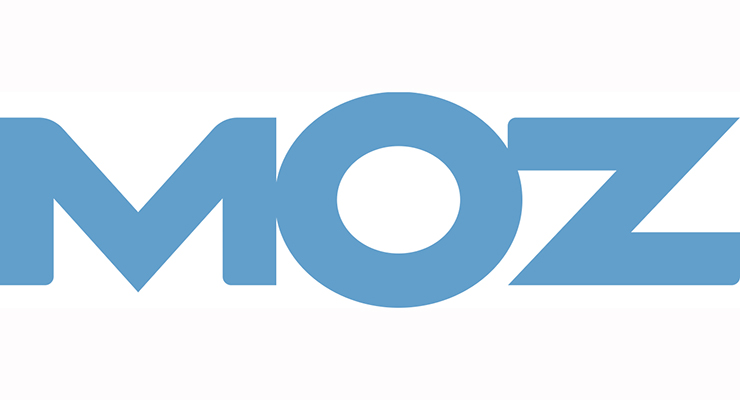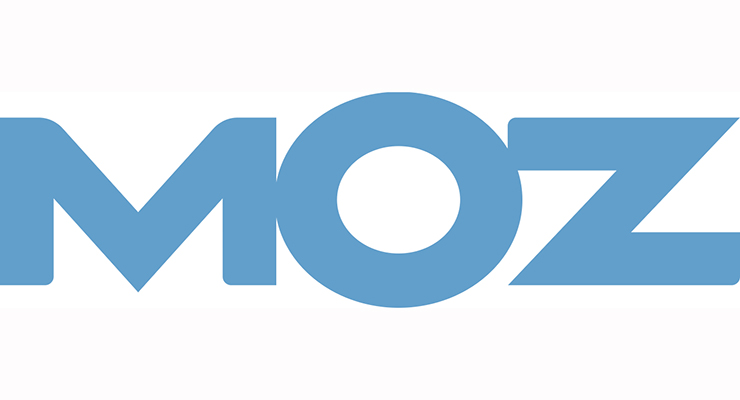 Supporting the big three—Google, Yahoo! and Bing—this tool allows you to search and track both your and your competitor's rankings, locally and globally. Offering an unparalleled 30-day free trial, Moz also boasts options like a proprietary Keyword Difficulty Score to help you assess ranking difficulty on each SERP.
They offer two different package options, an all-in-one business for $149/mo after a 30-day free trial, and one for smaller, local businesses starting at $129/year.
Other Rank Trackers
These didn't make our top 9, but they're still worth a look.
10. Sitechecker

Sitechecker is another all-encompassing SEO management suite. Their rank tracking program allows for daily and historical tracking of not only keywords but backlinks, page speed, internal linking and meta tags. This gives you a bird's eye view of your website as a whole, helping you to troubleshoot those issues that impair your SERP performance. Plans start at just $19/mo for full access to all of their tools, with upgrades available for more sites/keywords/backlinks.
11. Accuranker

Claiming to be "The World's Fastest and Most Accurate," AccuRanker won't disappoint. Their most impressive feature is the ability to refresh your rankings whenever you need, on-demand. Not only do they offer the traditional 14-day free trial, but you can also get a free demonstration with a customer success manager, to make sure you get a full understanding of how the platform works and how it can best help you succeed.
Boasting unlimited domains and unlimited users for all memberships, basic plans start at $99/mo for 1,000 keywords when billed annually.
12. Ranktracker

This easy-to-use platform offers all of the traditional goodies, like keyword finding and monitoring and competitor tracking, but they also offer a full SEO website audit that can help you isolate and resolve errors that interfere with your optimal rankings.
Ranktracker has a dynamic pricing model that allows you to choose how many keywords, users, and competitors, all with unlimited domains, starting at just $6/mo for 50 keywords when billed annually.
13. Authority Labs by Traject

Offering daily ranking updates, automated SERP monitoring, individualized client dashboards, and the ability to add unlimited users at no additional cost, Authority Labs certainly fulfills its promise to "earn your trust."
With no credit card needed for your 14-day free trial signup, you can now access (not provided) keywords, which can end up being the most useful. Plans start at $49/mo after.
14. RankRanger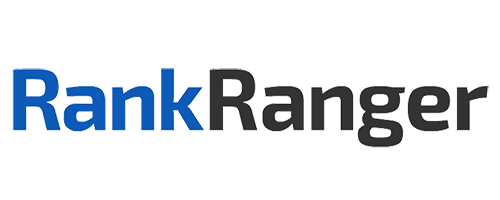 RankRanger offers daily, weekly, and monthly updates, plus you can group and tag keywords, monitor fluctuations in landing pages, and keep a close eye on your competitors. With a long list of popular software integrations, this tool is sure to help you optimize your SEO performance.
Start with a 14-day free trial, then choose your plan starting at 500 keywords and 15 dashboards for $79/mo.
What is Rank Tracking?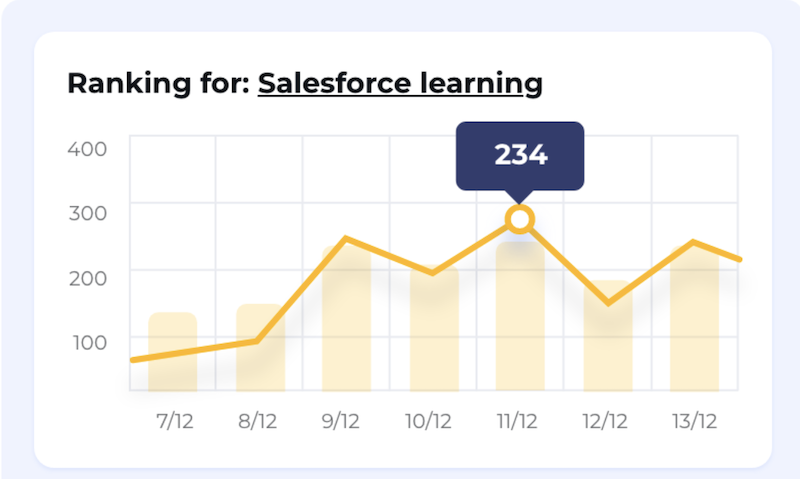 Rank tracking is the process of checking the keyword positions that your site ranks for on search engine result pages (SERPs). Knowing your SERP position can help guide you when you're trying to write an article that ranks high on Google.
These keywords may include keywords that you're trying to rank for as well as keywords that you didn't purposefully optimize for, but you do.
Keyword tracking is about tracking the organic positions of keywords over time based on current rankings and historical data. This allows you to analyze the progress of your keywords and SERP, and their impact on your site's organic traffic.
You might also be trying to rank keywords that your competitors rank for, so you can get some of that business.
Rank tracking is an essential part of SEO and is one of the most important KPIs in the optimizing process.
What Should I Look for in a Keyword Tracking Tool?
Rank tracking tools can offer a lot of different features, but they should have at least most of the following:
Accurate keyword positions and positions over time
Both historical data and data are updated daily
Search volume/traffic
Prediction of how ranking changes can influence your organic traffic
They may also help you track your position in:
Images & videos
Shopping
Featured snippets
"People also ask"
And more!

Rank Tracking Isn't Just About Your SERP
The goal of rank tracking is to track the overall progress of keyword positions and their impact on organic traffic.
But, ranking tracking can't occur in a vacuum. You shouldn't focus solely on the positions, because that won't help you understand how keywords' SERPs influence the overall organic traffic potential of the website.
If you're consistently ranking on Google's first page for a ton of keywords, that's great, but if you don't see any changes to your traffic—or revenue—then you'll need to start focusing your efforts on increasing conversions by improving your meta descriptions or the page these links land on.
You also need to keep in mind the amount of traffic each keyword brings in. For example, you might rank first for "the best Princess Bride scenes to watch after a serious break up" but the search volume for that phrase is going to be pretty low (probably).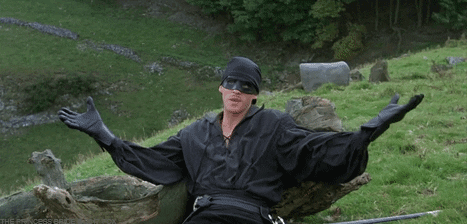 And, not all keywords were created equal (for your business). Some keywords are more "valuable" because they offer potentially higher revenue-per-lead.
One way to approximately calculate the size of the search opportunity is by doing a rough revenue sizing experiment using a few pieces of information:
The target keyword's monthly search volume
An assumption of CTR from the Google SERP to your website if you rank on page 1 (around 15% is a good approximation)
Your business' conversion rate
And the amount of revenue an average customer brings you
This data will help you turn search volume into an estimation of potential revenue.
Changing the conversion rate and revenue-per-lead can greatly change the size of the opportunity, and ranking on the top page one for a keyword with a low revenue-per-lead might not be as important as ranking in the middle of page one for a keyword with a higher revenue-per-lead.
How Do I Pick which Rank Tracker Tool is Right for Me?
A keyword tracking tool can help you put your search engine optimization strategy in the right direction.
But which is the right one for you? That's going to depend on a few things:
Your budget: Rank trackers can vary widely in price, from some free options to hundreds of dollars a month. Your budget will definitely determine which rank tracker you can afford and how many of those extra elements. Plus, rank tracking features are often incorporated in SEO tools that have additional features too.
Whether or not SEO makes sense for your business: some businesses lend themselves very well to SEO, and others don't. If people aren't Googling what you're selling, there's no way you could get organic search volume, even with the best agency in the world.
Your business goals: SEO is best if you're looking for long-term success, because it's a long game. If you're just starting out with the SEO process, be patient. It can take time to build up your rankings (and maintain them)!
A great free keyword tracking tool you can get started with is Google Search Console!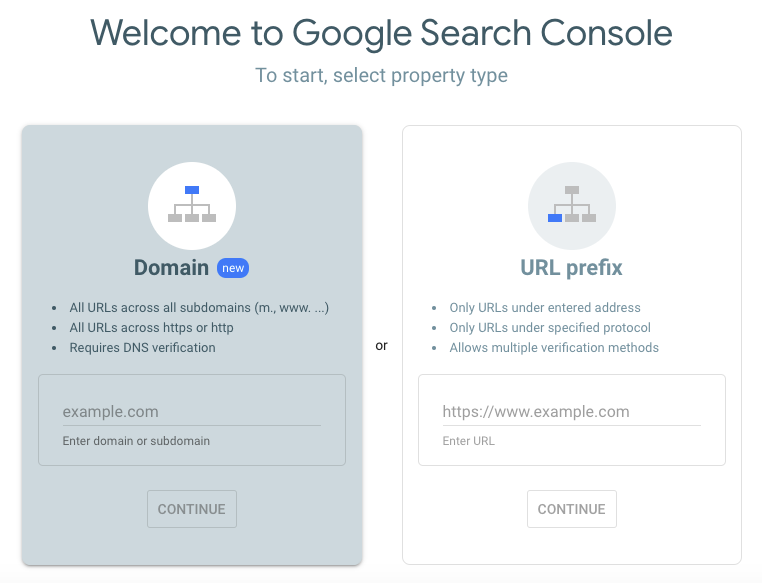 Google Search Console tools and reports help you measure your site's search traffic and performance and fix issues so you can rank higher. Google Search Console is free, and features include:
Keyword tracking
See which queries bring users to your site
Analyze your site's impressions, clicks, and position on Google Search.
Submit sitemaps and individual URLs for crawling
Review your index coverage to make sure that Google has the freshest view of your site.
Receive email alerts when Google identifies issues on your site
See which URLs are affected by issues and tell Google when you've fixed them
Google Search Console is a great free SEO tool that every business can use for keyword tracking. However, it doesn't have the competitive insights or keyword suggestions that other rank tracker tools offer.
Conclusion
Ultimately, knowing which rank tracker or SEO optimization platform works best is up to you is based on your needs. If you're feeling overwhelmed, the good news is that most of these services are available to try for free!
You can take advantage of these trials to get a feel for which features you prefer, and which interfaces are easiest for you to navigate, and watch your SEO efforts improve!
---
Get a 5-Day Free Trial of GrowthBar
This post ranks on page 1 of Google and was written with GrowthBar. Which tool do you trust for your AI blog post writing now?
---