If you're going to invest in a full-time, full-service SEO manager, you need to know it's going to perform in exactly the ways you need it to. In this article, we compare two popular SEO oversight platforms, BrightEdge and Conductor.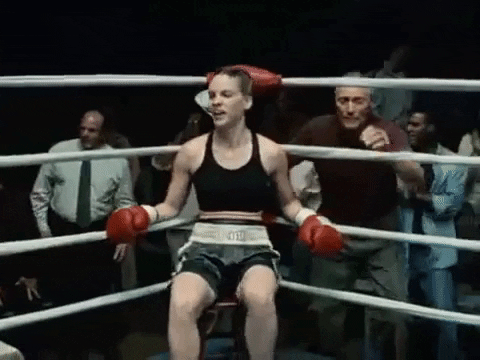 From full-scale SEO audits to content creation and management, competitor analysis, SERP optimization and more, you can expect either platform to cater to your individual needs, and re-evaluate those needs on a regular basis.
Both are high-performing, high-quality options which will doubtlessly improve your SEO content, rankings, and revenue, but which one is right for your site and your needs?
BrightEdge

Proficient and all-encompassing, BrightEdge provides users a well-supported platform for first assessing target demographics and driving demand, then analyzing and applying insider competitor knowledge, creating and optimizing content, and always following up with tabulated progress reports to inform you how best to proceed. Executives also enjoy features like Competitive Benchmarking, ROI Assessment from organic business impact channel reports, and budget authorization based on Opportunity Forecast.
With the new Instant feature, you can get rankings, recommendations and research in real-time (never cached) – "at the speed of Google".
With Brightedge you can:
optimize relevant keywords
track keyword rankings for thousands of keywords at a time
conduct AI-powered content research based on location-specific conversational keyword analysis, and see your results immediately on YouTube, Amazon, or any of your own sites
view integrated Page Speed recommendations—BrightEdge is the only SEO platform to offer this.
source: Brightedge
The Data Cube tool allows you to track yours and competitor's keyword performance, SERP rankings, content strategies and more, driving higher organic traffic and creating unique content opportunities. Their extensive filter options make it easy to hone in on priorities that further your vision, so you never again waste time wondering which optimization strategies you should apply first.
ContentIQ is the BrightEdge version of an SEO Auditing service, and gives you a complete overview of how you can fix SEO issues on any size site in order to outrank competitors. Configure your own crawls with different user agents using sitemaps and domain structure at any volume, and schedule them to automatically recur, or trigger them when tackling large projects.
BrightEdge is also invested in data collection and synthesis innovations to ensure their clients can always have access to the cutting-edge of AI and deep learning in their full capacities. With proprietary DataMind software, pattern recognition algorithms determine consumer search trends, assess the threat levels of competitors and monitor changing industry forces in real-time to help you predict the future, and plan ahead.
There is much more information and free resources at their website, including Case Studies, White Papers and POV, Research Reports, Webinars and even an ROI Calculator. You can also use their contact form to request a demo to see what BrightEdge can offer your company. However, if you want to take advantage of their full platform at enterprise level, you can expect to pay an enterprise level price.
Pricing: Contact for pricing (6 figures+)
Notable Clients: Adobe, Microsoft, UC Davis, Marriott, Twilio, Workday
Also Read: The Best AI Content Generator Tools
Conductor

Conductor is more conducive to start-ups and small home businesses, as it's a free extension you can plug right into your Chrome browser. It comes with many recently updated, high-profile features like:
keyword and rank tracking
competitor analysis
on-page SEO edits
content mapping
content performance
content activity reporting
Self-proclaimed to be "the most complete SEO platform", Conductor is even willing to prove it to you with a professional guided market demo.
Because it's a Google product, you can expect Conductor to seamlessly integrate with all your favorite apps and managers, including Amazon rank tracking and the Adobe suite. Keep digital tabs on your online presence as a whole, amassing your data from across visibility platforms to make a clear and effective action plan for success.
And don't forget to compare your results with your competitors' so you can always stay on the crest of the SERP wave.
With their integrated content analysis tools, you can get a good look at your social, demographic, and sentiment impact and generate a report that sends automatically to your favorite content tool (they are CRM agnostic). View your paid and organic traffic together to get a better idea of what content features will drive more site traffic. I.e. – which keywords track better in videos? In tweets? In images? You'll never be left guessing again.
Conductor also offers a Live feature, keeping you up-to-the minute on yours and your competitors' rankings, traffic and keyword success. Change and optimize content in real-time with your team, automate SEO a/b tests to be constantly aware of which moves will keep you two steps ahead of competition. They also provide access to webinars and further education at their website.
Pricing: Contact for pricing , however Conductor does have a free browser extension
Notable Clients: Citi, ClassPass, Samsung, SAP, Ticketmaster
So, which platform is right for you?
Only you and your team will know the answer to this question.
Conductor offers a lot of features for free, but these are mostly AI-driven, meaning you're going to get a more impersonal overview. You may find that Conductor is better for small businesses because of the free browser extension, yet unlimited scale of the platform. So if you're a small software company, a doctor's office, or even an SEO agency, Conductor is a good choice.
With BrightEdge, you'll have the peace of mind of knowing that real human beings who understand context and have spoken with you personally are on your side, in addition to having the benefit of machine learning and AI-driven content creation. Enterprise companies on the other hand may find that advanced features like site structure errors make Brightedge the right choice for huge scale. However, that comes with a hefty price tag.