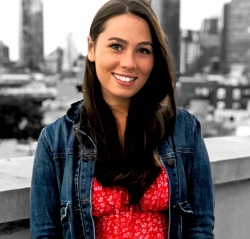 Latest posts by Madeline Hogan
(see all)
For many business professionals, writing articles that will rank on Google can be tedious. The hours spent researching, writing, and editing can make the entire process feel sort of like a chore.
But the alternative is spending a bunch of money on PPC ads or acquiring no customers at all!
Neither of those is a good option.
As such, article writing services have emerged to help businesses harness the power of content at scale — without the headache.
Try GrowthBar's free AI writing tool.
What is a blog writing service?
A blog or article writing service is a service that helps you expedite your article writing output to support your SEO goals.
Producing content from scratch can be an expensive and time-consuming process. From coming up with an idea or the right keywords to producing thousands of words, it can take hours—even days!—depending on the level of research and editing required, not to mention publishing time.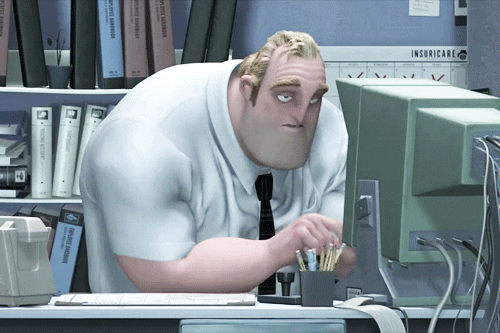 Article writing services are organizations that provide for-hire writing, editing, and content generation. Basically, you let them know what type of content you want–from social media posts to long-form content–what you want it to be about, and any other details they request or you require. That company then writes articles to your specifications and brand guidelines.
Once you review and accept the content (or request revisions if you have them) you can publish the post right on your site. You'll most likely have to spend some time editing to create a consistent voice in your posts, but the more exact your content briefs are–and the better the article writing service is–the less time this will take, and the more time (and stress) you can save.
Also read: How to Create A+ Content Briefs
What to look for in an article writing service
What are the important things to look out for when outsourcing content creation to a writing service?
Quality is most important. Even the cheapest blog writing service isn't worth it if what you get isn't publishable and takes a lot of time and work to rewrite.
You need to think about pricing too. Is the service within your marketing budget?
Speed: how quickly can you get the content you need? Do you need one quick blog post or consistent pieces for your blog?
Ease of use. How do you select a writer? Is it straightforward to submit content briefs? Tracking your current and past orders?
Expertise: Do writers follow SEO best practices? Are they experts in finance, marine biology, or whatever service you provide? The primary goal of Google (and other search engines) is to accurately answer the question you're searching for. This has led to an increasing priority placed on E-A-T (Expertise, Authoritativeness, Trustworthiness) as a ranking factor. Therefore, to rank a site or article well on Google, you need content that is relevant to what individuals are searching for and authority and expertise in the subject area. This means you'll want writers that know the intricacies of the niche you work in.
Additional options: Do you want a content creation platform with WordPress plugins? One that does all content creation, from strategy to keyword research, to publishing? Is a content generator a better path for you?
Blog writing and content creation platforms vary in what they offer, and some features may be more important to you than others. This is why we're covering the best article-writing service options today.
Dominate Your Niche With GrowthBar
Research write and optimize content with AI.
Top 7 Article Writing Services
1. Growth Marketing Pro Agency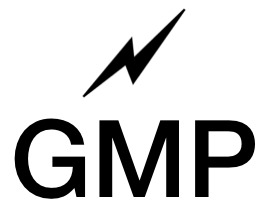 Growth Marketing Pro Agency or, GMP Agency is the leader in high-quality SEO-optimized blog content. Their team has years of experience and several of their editors and writers boast Ivy League degrees. As such, hundreds of businesses have outsourced their content operation to GMP, including startups like Cube, Minted, Spekit, and public companies.
How it Works: Each business GMP works with gets a full SEO audit to start, then a prescribed content and link-building strategy that GMP executes over 6+ months. GMP Agency handles everything from content strategy to writing, editing, and posting on your blog or site. Plus, they provide ongoing analytics support to optimize your content for conversions for your business.
Cost: GMP Agency costs between $5,000 and $8,000/month for between 6 and 12 blog posts plus linkbuilding for SEO. Contact them for pricing and a free strategy call.
2. Draft

Draft (formerly ContentFly) is an online content creation platform for SEO blog posts, social posts, email copy, and more. Blog posts are SEO-optimized and cover a wide range of industries and topic niches.
How it Works: You submit a request for content and then Draft sources the writers and creates the piece. Then you receive it via email with sourced, royalty-free images and original research. This is probably the best option for companies who have an SEO strategy but just need some help executing it.
Cost: Pricing ranges between 2,000 words at $400/month and 32,000 words at $6,400/month — there are discounts with volume. Plus, all pricing tiers have annual discounts. If you need to go over the word amounts, it's an extra 12 cents a word.
3. TextBroker

Textbroker's online content creation platform has thousands of US authors who write articles specifically optimized for search engines and keywords of your choice.
How it Works: You choose an open order, direct order, or team order. Open orders mean your order is completed by any available writer after choosing quality and price. With direct orders, you commission an author of choice to write your content, and with team orders, you choose a team of writers on the platform to do all of your content writing.
Cost: You sign up for free to use the Textbroker platform, and then pay for content. For Open Orders, the price ranges from 1.5 cents a word to 7.2 cents a word depending on the quality of work, with a $0.40 processing fee per order. All Direct Orders and Team Orders start at 2.7 cents a word.
For example, if you want 100 words for 1-star quality, you can get that for $1.90, plus the processing fee. But if you want 12,000 words at 5-star quality, that will get you up to $860.40.
4. Upwork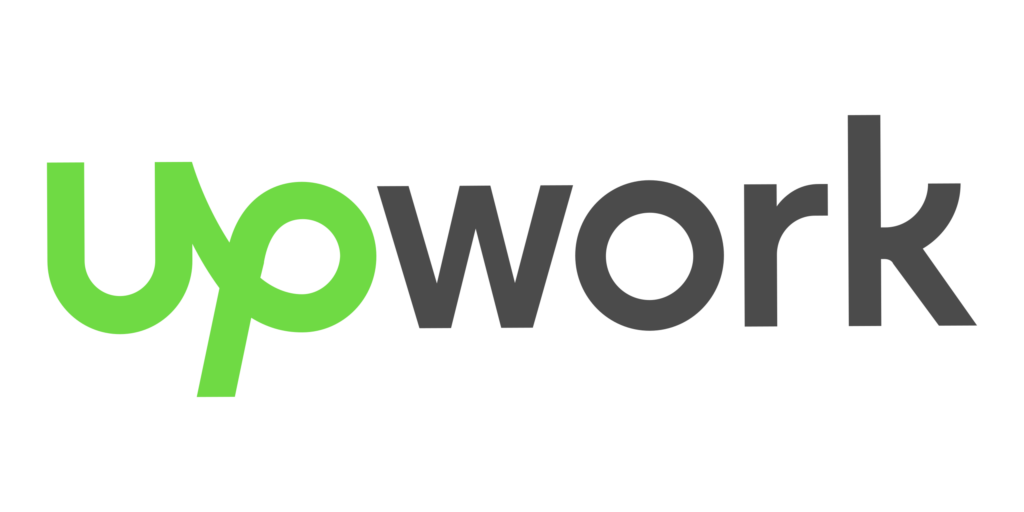 Upwork is an online platform that connects professionals to work on projects from app development to SEO, social media marketing, content writing, graphic design, admin help and thousands of others.
How it Works: You create a free account, and then post a blog writing job with your requirements. You'll then receive proposals from potential writers and determine the best match using their AI service, reviews, portfolios, and the prices they bid.
You then collaborate and provide feedback directly on the UpWork platform, and your payment goes through once the article is approved. If you don't want to search for the writers yourself, you can use their "talent scout" services, who will do that for you.
Cost: Pricing depends on the writer and what they bid. It can be an hourly or fixed price. On hourly contracts, they count keystrokes and take screenshots of the freelancer's screen for time stamps. On fixed price contracts, you agree on milestones and only pay up when those milestones are hit.
5. Scripted

Scripted is a freelance writer marketplace that's on the higher end of the price range that provides writers that can create a variety of content, from blog posts to social media posts to product descriptions and content tune-ups.
How it Works: You decide what content you need, provide your content brief, and then either select your writer or allow Scripted to select one for you. You can request revisions before paying for the work, and edit the piece right on the platform.
Cost: Pricier than most blog writing services, Scripted memberships range from $124 per month, up to $999 for the "Cruise Control" package.
6. Writer Access

At Writer Access, you pay a membership fee to access the platform's freelancers and different tiers of features and tools. You can then use their advanced search and AI Matcher that uses text analysis of any sample you provide to choose a writer.
Depending on your plan, they also offer SEO integrations, design integration, image libraries (for an extra cost), and various marketplaces for writers, designers, and additional content creator needs.
How it Works: After choosing a subscription, you find writers through Writer Access' advanced search, order your project, and manage the workflow all on their platform. Revisions are unlimited.
Cost: You pay a monthly fee to access the platform, and then pay content fees when you place orders for freelance writers priced by project or by word. Basic costs $39/month, Pro $59/month, and Premium $99/month.
7. Verblio

Verblio is a subscription blog writing service that writes posts for content marketing and SEO. The platform handles the logistics of working with the freelancers, and you provide edits and feedback.
How it Works: When you make an account, you explain your audience, voice, and provide writing samples. Then for each content piece needed, you include a title, description, CTAs, keywords and details, and set a priority or assign a deadline.
Verblio chooses a writer and sends you the piece to review, which you accept, decline, or request edits as needed. Plus, if you're not pleased with the work, you can get free content from a new writer. WordPress and Hubspot integrations are also available.
Cost: You pay a subscription for site access, and then pay for content. You can choose a monthly plan from 300 to 2,000 words/piece, at $35 a piece and $360 a piece respectively, as well as how many pieces you need each month.
So, if you want one 1,000 blog posts per week every month, you'd end up at $480/month. You can also choose extra plans, such as images, search engine optimizations, and account management.
Benefits of using content writing services
What are the advantages of hiring blog writing services?
Save Time
Growing your SEO-driven blog with proper, quality, fast content creation is one of the best ways to build your business and see a profit. If you blog two times a week for three months (about 20 posts) about a topic you know very well, you can create a blog audience large enough to engage users, build a community, sell products, and make a profit.
If you can master SEO and make articles rank on Google at will, you're going to be able to build a repeatable and profitable business. And a huge piece of this puzzle is accelerating your writing and publishing output.
Sure, you'll still need to read, edit, and add your own voice and style to the content. But the primary benefit of using blog writing services is the time they save.
Beat Writer's Block
Writer's block is a real issue that can slow content production. Though with article writing services you still need to provide content ideas, no more staring at a blank page trying to get started!
Reduce Costs
To build a business from your blog, great, consistent content is necessary. But, it may not be your strong suit, or it's better for you to focus on other aspects of your business.
In that case, investing in content can be cost-effective because your time can be spent elsewhere, and you'll get quality content from experts who enjoy the researching and writing process (speaking from experience).
Plus, full-service firms like GrowthBar will help you with your content strategy as well — meaning you'll spend less time on content that doesn't convert.
How to Get the Most Out of Article Writing Services
Write amazing content briefs. Before you choose a blog writing service, spend time on your SEO requirements, so the service knows which keywords you want to rank for, and the best practices you expect. And though most blog writing services write specifically for search engine optimization, understanding the ins & outs of writing a search-engine optimized blog post yourself is invaluable when growing a blog. Need help creating your content briefs? Check out our how-to guide here.
Make sure it fits your budget. If it's going to have that cost-effective benefit, you need to choose a blog writing service that fits your budget. Creating content is important to any business plan, but it's supposed to boost profits, not hurt them.
Find writers you love. Content creation services can pair you with writers with all different backgrounds, experiences, and education. Once you work with a couple of writers you love, you can request these writers in the future, even though it might cost a bit more. The more experience they have writing for your business, the better their writing will get, and you'll receive exponentially great content.
Know your business. This sounds obvious but it's an important step, especially if your blog or business is relatively new. Though you can edit and revise as needed, planning your content topics (like with SEO content clusters), having outlines ready, and knowing the "voice" of your blog is very helpful. This goes back to "EAT"ing: If you're writing about medical or financial topics, you're in a special category of search Google calls YMYL (your money, your life). This means that Google scrutinizes this sort of content to the highest degree. Make sure to enlist writers who have experience in this type of content. +1 if you can find field experts like doctors or financiers.
Conclusion
Using a content creation company like any of the blog writing services listed here will help you accelerate your writing output and see your blog and website visitors grow. Just make sure to outline your articles with your SEO requirements, and your content best practices, and then choose a blog writing service that is the right cost for your company.
Still debating? Try GrowthBar for free for 5 days for access to our writer's marketplace–and to use our content generator, keyword research, competitor research, and lots more.