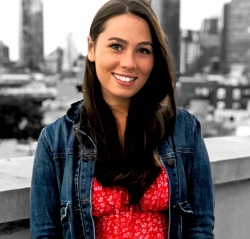 Latest posts by Madeline Hogan
(see all)
You just might be writing your blogs wrong…
If you're not using the topic cluster model–also known as a content cluster model–to organize your content, you're missing out on a big boost to your SEO. Using the topic cluster model you can help improve your domain authority while also revamping your internal linking strategy.
What is the topic cluster or content cluster in SEO?
The "topics cluster" model or "content cluster" model is when a blog or website has several main-topic pillar pages. Each pillar page then has multiple content pages relating back to each pillar, and to one another within each pillar.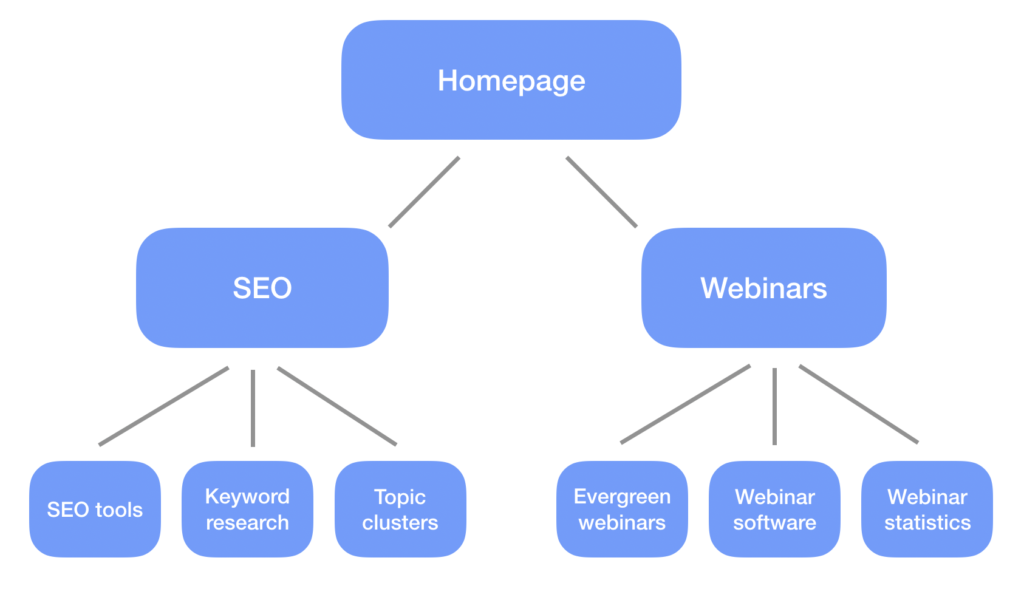 So instead of writing about a wide array of topics—and treating each article as equally important individual pieces—in the cluster model you choose a single "pillar" page which acts as the main hub of content for an overarching topic. Of course, you can have multiple pillars on one site, but the benefit of content clusters is that they create a cohesive content strategy by guiding your focus to your core offerings and expertise.
Usually, this means you'll have one 3 or 4,000 word blog post on a topic and several other 1,000-2,000 word articles that internally link back to this long form content.
You'll want to develop content clusters based on the overall topics or product you want your business to compete in, and then use specific keywords in multiple articles under those topics. These cluster article will link to one another and all back to the pillar articles.
---
Also read:
---
Why do you need to use the content cluster model when developing your blog or website?
Search engines, like Google, have changed their algorithms in response to changes in consumer (searcher) behavior. Google now favors topic-based content because it helps them determine what you're actually an expert on, as well as how relevant each of your blog articles are.
Particularly in YMYL categories like medical and personal finance sites, Google wants to show the most authoritative sites on the web to searchers.
Think about it from the searcher's perspective: Are you more likely to find helpful information about the best laptop to buy on a site that has cluster topics on laptops, computers, and tablets…or a site that has articles about every topic under the sun?
Google (and searchers) will see a website with heaps of articles about all sorts of personal electronic devices to be much more authoritative than a lifestyle blog that happens to have an article about "the best laptop to buy."
SEO rankings place a heavy emphasis on Domain Authority (DA) and the more you focus on EAT–expertise, authority, and trustworthiness–the better your DA and therefore article rankings on Google can get.
What does your domain authority and expertise have to do with topic clusters? By organizing your content into content clusters, you're indicating to search engines a few things:
What topics you have expertise and authority in
What your readers should trust you to provide information about
That your blog is organized and posts are connected to each other: you aren't writing posts just because they'll rank well, but because they're relevant to your site and your readers
So while it's great to create individual pieces that rank in the search engines, in order to scale your content for SEO, you'll need to be careful about how you categorize your blog content and develop your internal linking strategy.
How to create the perfect SEO content cluster
Now, how do we create these topic clusters? Let's take a look at these 6 easy steps to developing your own content cluster for SEO.
1. Review Your Current or Future Offerings
It's important to start by taking stock of what products or services you're selling, and what your offer is. This might seem obvious, but taking a solid account of not only what you're currently doing, but where you want to be, is important when developing a topic cluster strategy.
If you're a pie maker that really wants to get into cookie selling, you'll need to include cookies (i.e. a niche topic about cookies) when doing this review. So: what are you selling/offering? What do you want to sell/offer? These are going to be the overall topics you can base your pillar article, and eventually topic cluster articles, on.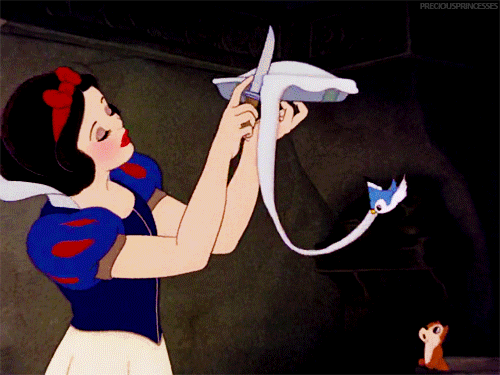 2. Create Your Pillar Topics and Articles
Come up with 5-10 pillar articles (depending on how advanced your website and blog is at the moment) that encompass what you're selling. Let's continue with our pie baking example (sorry, 'tis the season). You're going to cover topics about pie baking, but choosing the pillar article "how to make a pie" is probably not the best start, since people have been writing about that since the beginning of time.
Getting a bit more specific, and ideally meeting an unmet need is going to take you further than writing articles everyone else is covering already, especially if you're just starting out and trying to build up your Domain Authority.
However, the beauty about content clusters is that you can go after bigger topics that might have seemed tough to rank for previously. This is because instead of having one article on pie making, you can have hundreds of articles about different aspects of pie making that all support one another in the rankings.
The first step makes it helpful here because you're not starting from scratch. I doubt our pie maker makes every single type of pie: so which is she offering?
3. Brainstorm Article Cluster Topics
You're then going to come up with blog post topics that provide unmet needs or new niches that aren't that too hard to rank for. This is where content clusters shine, because they guide your content strategy so you aren't just choosing keywords that might work.
After you have your pillar topics, and content cluster topics, your content strategy might look a little like this: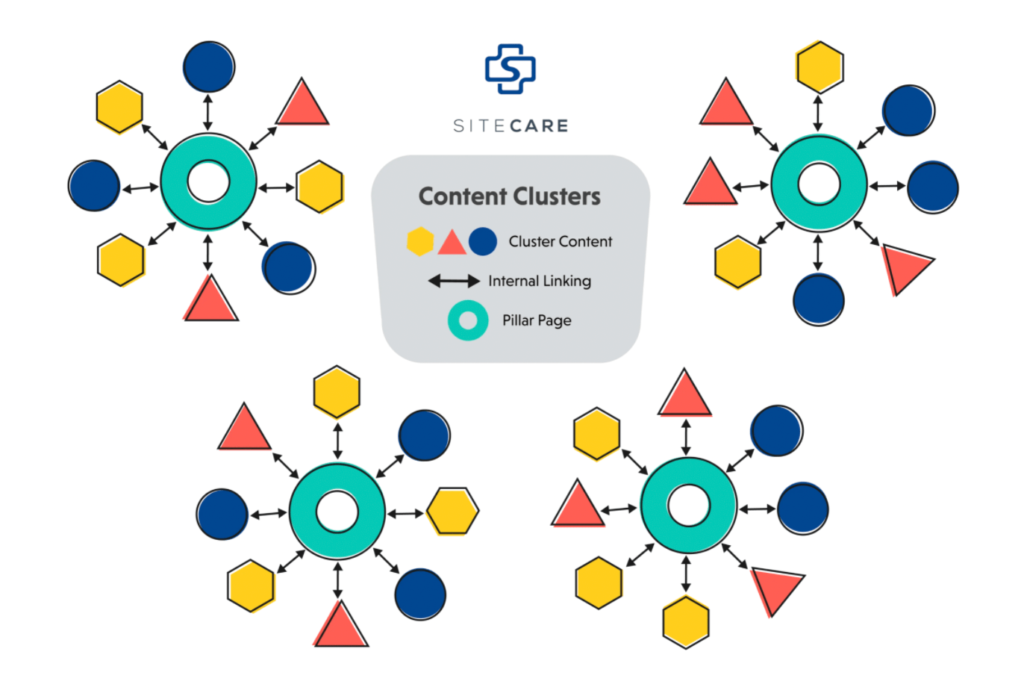 4. Create Your Content
If you want to have a successful cluster content strategy, you have to keep up with some ongoing content production. And overall, if your goal is search engine optimization (SEO)—you need to produce great blog posts often. How can you do this?
A few ways:
Write the content yourself
Outsource your content to a blog writing service
Or use an automated content generator (some even use AI like GPT-3)
At GrowthBar, we knew we had to include content generation in our SEO tool: you can't have a solid content marketing strategy without actual content production!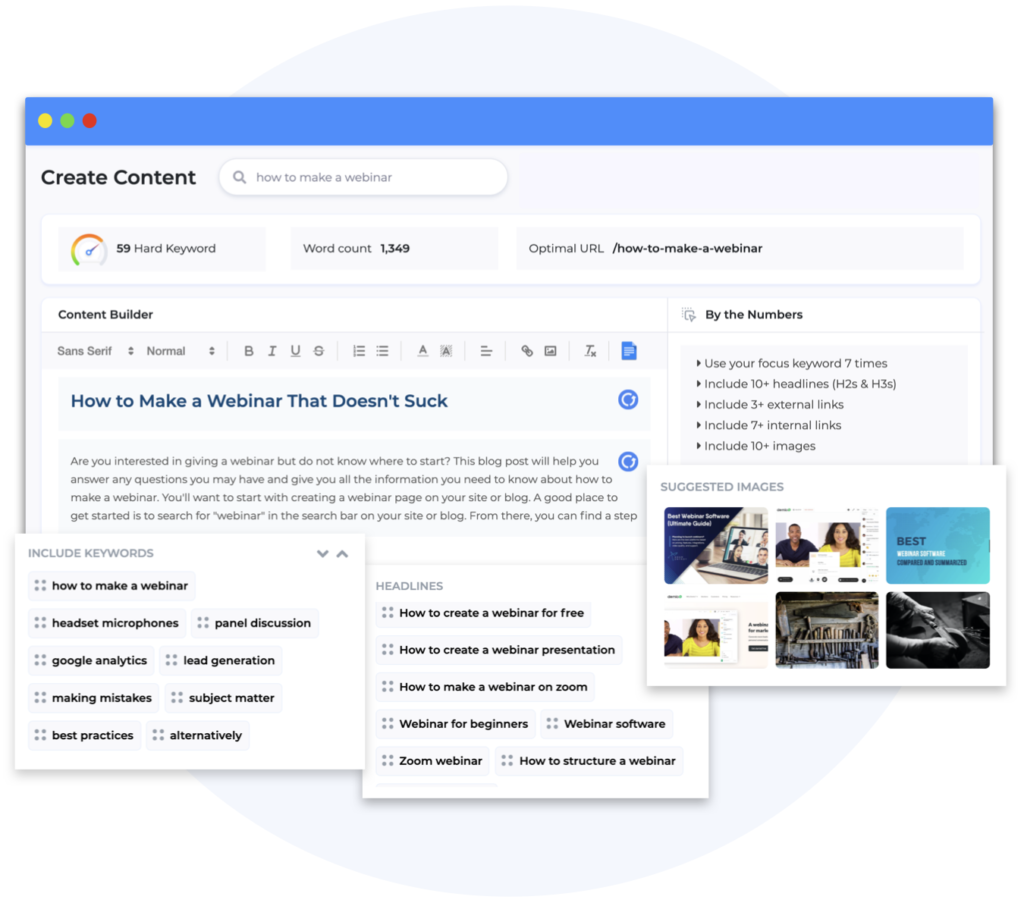 We made this helpful infographic to give you more detail about how to best execute great SEO writing.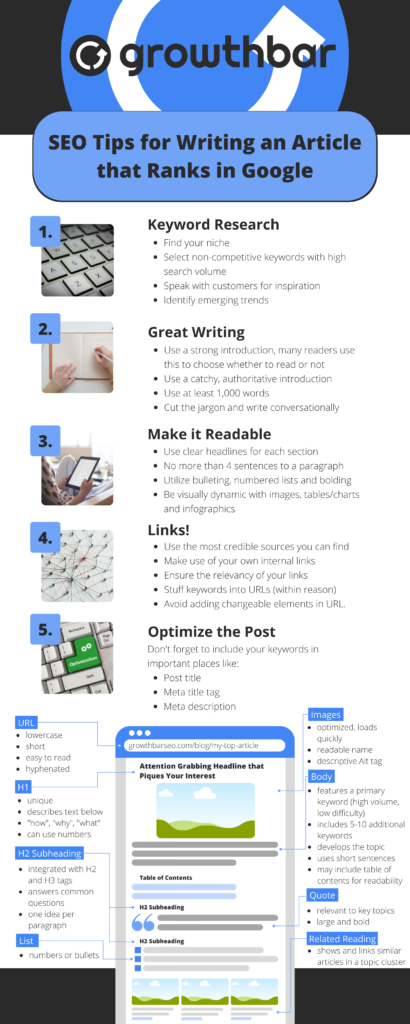 5. Link Your Pillar Articles & Content Clusters Together
Internal linking is one of the most important things you can do to rank in the search engines. Internal links are contextual links that show your users relevant content, and they allow search engines to find out what content on your site is related and to determine the value of that content.
This is why good, helpful internal links are very important in an SEO topic cluster strategy. In a content cluster, you'll have your main topic, the pillar article, which will link to (and be linked to) but your content cluster pages. Those content cluster articles should also link to each other to show they're related.
Luckily, because the articles within each content cluster should be related, it won't be too hard to internally link. If you find some past articles that you can't link to on your site, or can't link to your site within them, then that content might not be the fit for your content strategy.
There are several types of internal links. In addition to links on your homepage, menu, footer, etc., you should always add links within your content. By linking to other content on your site, you will keep users on page and create a richer experience for them.
The more links an important page receives, the more important it will seem to search engines, and the clearer that that topic and pillar page hold weight on your site. That being said, don't go crazy with internal links. Make sure you're linking articles together relevantly, with accurate anchor text.
6. Work on other parts of your SEO strategy
I'm sure you've heard it before, but, SEO doesn't work in a silo. You could have great pillar posts and excellent cluster articles, but not doing keyword research or strong CTAs doesn't guarantee high rankings, traffic, or leads.
The last step of any SEO how-to, including how to make an SEO content cluster, will be about other aspects of SEO that will take your work to the next level like:
SEO Content Cluster Examples, Templates, & Tools
Content Cluster Examples
Growth Marketing Pro
GrowthMarketingPro covers a ton of topics, and has split them up clearly in their navigation tab, making it easy to see what their expertise is in, and the type of information they'll cover on their site: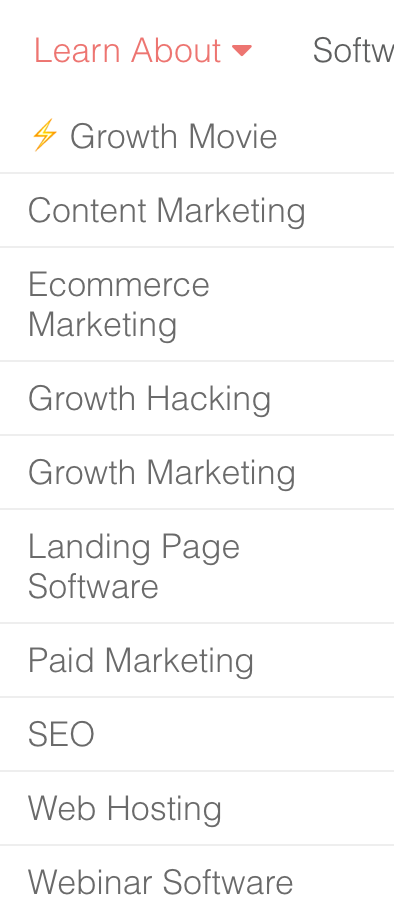 GrowthBar SEO
While we don't have specific navigation on our blog, that doesn't mean we don't have pillar articles and content clusters. And honestly, I bet you could guess them just from looking at our homepage. Take a look at each of our sections: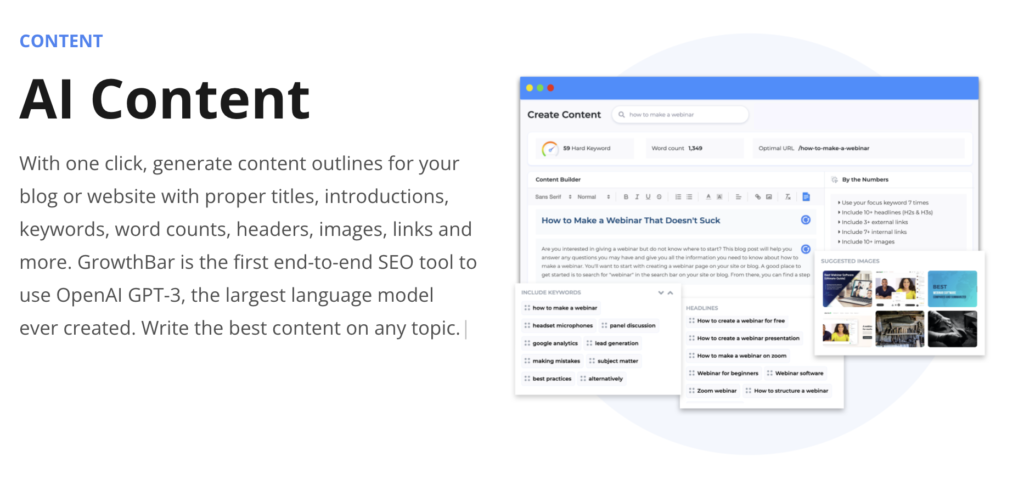 We talk about content creation, so you'll find posts about creating content, like "How to Create Quality Content for SEO" and "Conversion AI Content Generator Review."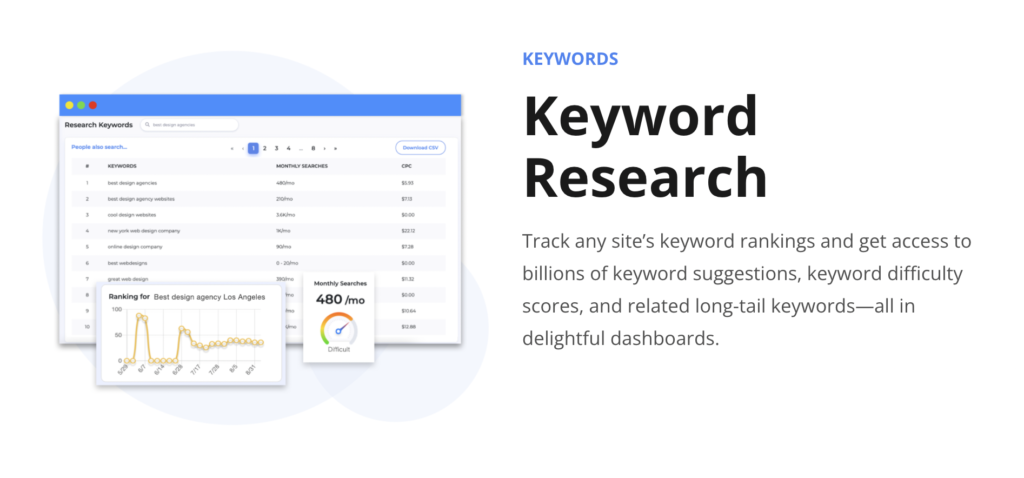 Then we cover keyword research and rankings, which is reflected in other posts like: "What is a rank tracker tool and do I need one?" and "How to set up and use Google Search Console."

This section talks about backlinks, Domain Authority (of course) and competitive intelligence! I bet you'll find posts about these topics too if you take a look at the GrowthBar SEO blog.
Do Competitive Intelligence!
Now it's your turn. Check out your competition and look at their navigation, home page, blog tag if they have them, or even just direct blog post topics (though that could get tedious). You'll most likely notice a trend, and chances are you'll want to cover some of the same topics.
Just remember, look for a niche within these topics to hone in on. For example, instead of just writing about what SEO is (though of course, we do cover that in this "What is SEO" post here) we also make sure to get specific with "How to do SEO as a doctor" and "The best URLs and titles for SEO," and lots more articles like that.
Content Cluster Tools
Topic cluster tools will help you develop your pillar pages and cluster articles at each of the three overall steps:
Planning: Content Cluster Templates & Keyword Research Tools
Pillar page/topic cluster templates are a great way to begin when you're not sure where to start. Sometimes they can just look like a lot of shapes, because that's basically what they are! A lot of the "legwork" is going to come from reviewing your product and offerings, and brainstorming keywords you want to and can rank for. In that case, we also suggest using a keyword research tool at this stage.
A good keyword research tool should not only give you topic ideas, but also how challenging it can be to rank for them. If you're starting a computer company, you might want to rank for "laptop," but I can almost guarantee that Apple, Dell, HP, etc. have the top free spot(s) on Google's SERP.
You're not going to want to spend time and effort on trying to rank for a keyword claimed by websites with the highest DAs out there. But what if you rank for "Best laptops for blogging and writing in 2021"? GrowthBar ranks that difficulty as just 19 (within the "easy" range), so add it to your keyword list!

Production: Content Generators & Services
So you have your pillar pages and keyword clusters you need to rank for. Now you actually have to create the content. You can of course write this on your own, but if you want to create a lot of good content quickly, if you have the means you should use a content generator or blog writing service to help expedite your work.
When it comes to content marketing, the more high-quality blog posts you can produce, the quicker you'll be seen as an authority on your topic, helping to garner backlinks, raise your domain authority, and improve your ranking and therefore searcher's eyes.
I used GrowthBar SEO to write this post! I wouldn't start a post without it. With suggested word count on how long your blog post should be, internal and external link suggestions, heading suggestions, the optimal URL and title for SEO , and a drag-and-drop content builder, it makes the whole content creation process that much simpler and faster.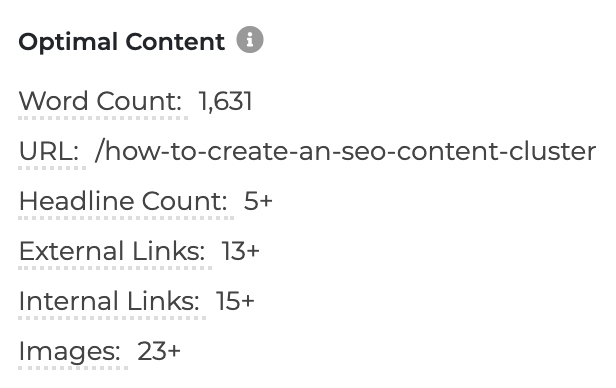 Evaluate: SEO and rank tracking tools
Now that you've produced a bunch of content, you're…not done quite yet. You need to know if this content is working for you in a few different ways to determine the ROI of what you've already done, as well as how to improve it in the future.
We made GrowthBar to be the most straightforward SEO tool that gives you the insights you need to improve your content, from your ranking changes over time, to suggested keywords to rank for, ease of ranking for each keyword you work on, and lots, lots more!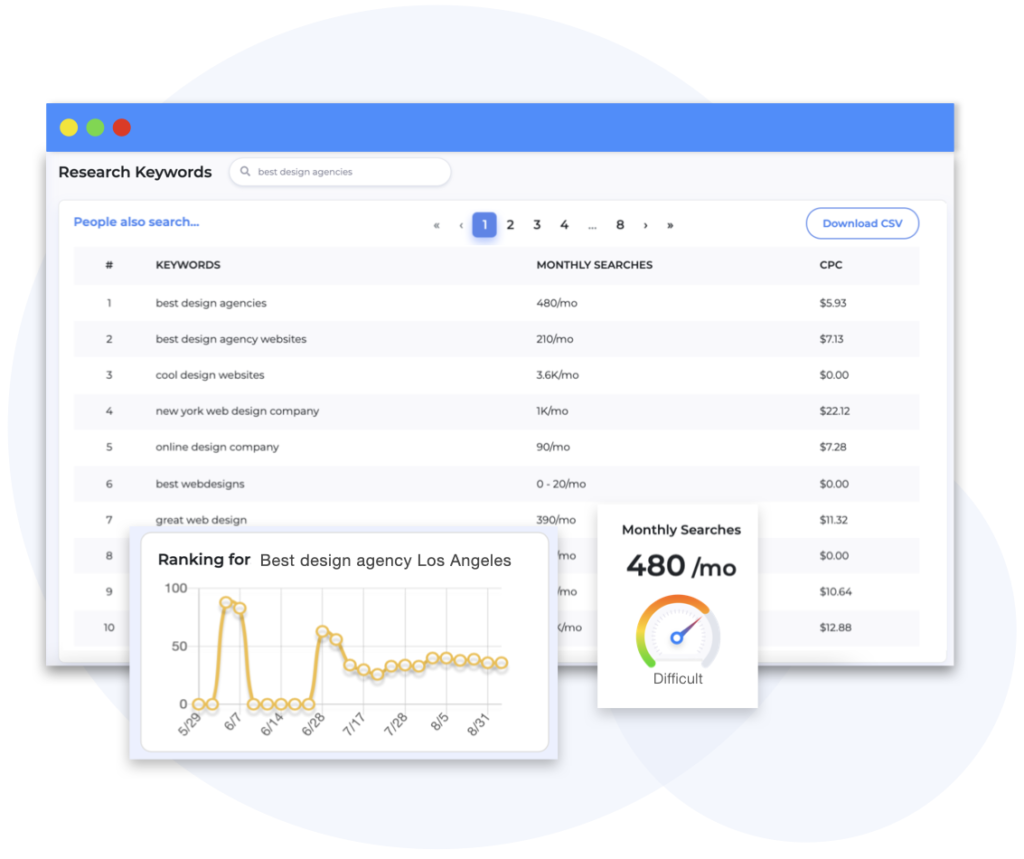 We've also put together a list of the top 20 rank tracking tools to check out (as well as what exactly a rank tracker is), as well as Semrush, Ahrefs, and Moz competitor options if you want to try an SEO tool that won't break the bank.
Content Cluster Templates
Need some help developing your own topic cluster? Check out these content cluster templates that can help out.
Graphic Organizer
For the creatives among us! Grab a pen and paper and go back to the word map days of the past, or create one online. This is a great way to start your pillar article strategy, though I'd suggest moving to another format when you have a lot of content cluster articles to manage.
Sitemap's template in this piece is a good example of this in action.
Spreadsheet
Using a spreadsheet is always a great way to create your content calendar and keep it organized, and you can make it as simple or complex as you want. Each spreadsheet tab can be it's own pillar, and then use the tab to include your content ideas for that topic, their creation and publish schedule, and more.
If you want to keep it to one sheet, I suggest color coding the pillars and highlighting the article topics. Not able to highlight one of the article ideas you came up with? It might not fit in well with your content cluster strategy.
List Format
Why not just keep it simple? Make a list, with each page a new pillar topic full of your ideas. That simple!
Conclusion: Creating Content Clusters for SEO can be easy!
It really can. If you can make a list to do it, it's something that can get done. The most challenging part is following through with the production, and allowing these pillar topics to guide your strategy.
Need some support with that? Try GrowthBar SEO for five days free to boost your content cluster strategy.