Latest posts by Mark Spera
(see all)
If you're starting a blog or website and you've decided to use WordPress, you're already ahead of the game. If not, don't worry–this post will convince you.
As one of the best blogging platforms, WordPress really stands apart because it's secure, completely customizable, and easy to use. Want WordPress for SEO made simple? Dive into this guide to help maximize your SEO WordPress efforts.
Also, check out my video on the topic!
What is WordPress?
WordPress.org is a dashboard used to create, optimize, and update your blog without writing any code. It's the open-source software trusted by developers everywhere—it's used by more than 74 million people—as the most popular content management system today.
The biggest advantage that WordPress has, not only over Squarespace, but various other major platforms is its open-source nature. This means that anyone who understands coding and software programming can work on WordPress code, make changes to it, and enhance its functionality.
But don't worry, that doesn't mean you need to know code — it just means that WordPress is constantly being worked on by coders around the world, for a perfect experience.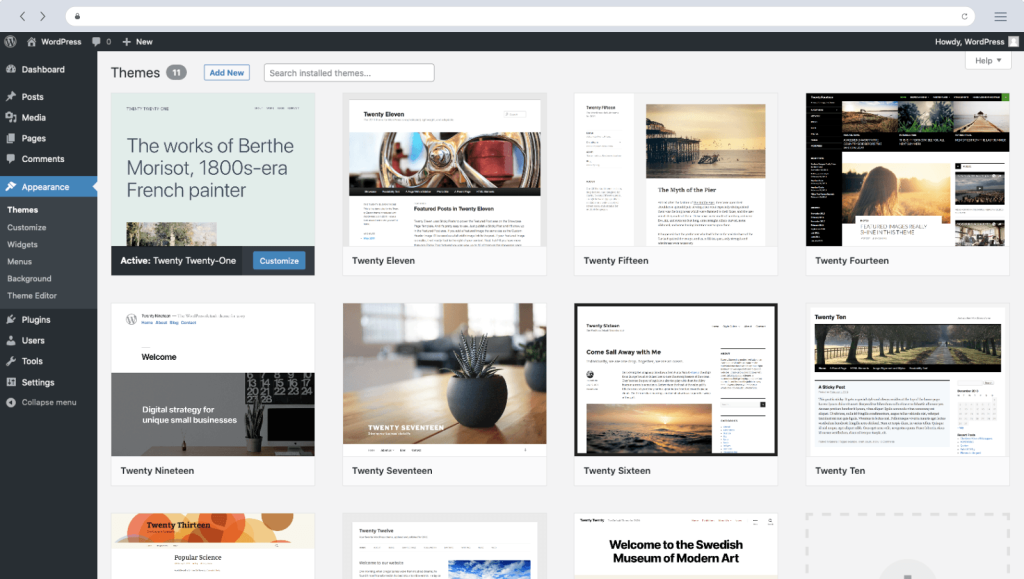 Why is WordPress so great for SEO?
WordPress started out as a blogging platform, but as users began creating more and more plugins, add-ons, and themes, its potential became almost endless. It can be used for basically almost anything web-based, but at its core is the ability to publish content and have it properly indexed for Google's algorithm to review and index.
Unlike some other content management platforms, you get a lot of control with WordPress.org—you're able to edit your website, add plugins, choose responsive themes, publish blog posts and more, all elements that will impact your SEO (search engine optimization), and where your articles pop up on Google's rankings.


If you're running a business where the volume of traffic matters and want to attract Googlers' eyes, you should use WordPress. It can cover SEO tasks as simple as URL optimization and keyword linking to more advanced activities like content structuring and improving mobile responsiveness.
WordPress and On-page SEO
WordPress has lots to offer in terms of on-page SEO.
Aside from giving you the usual ability to modify meta titles, headings, and tags, there are tons of plugins that can be used for page acceleration, image optimization, and caching. These greatly improve your page loading times (search engines give more priority to sites that load faster), which can help your site rank higher.
These make it super easy to monitor your site for anything that might reduce your SEO traction.
WordPress in general is super mobile-optimized. It has one-click plugins that generate sitemaps and automatically submit them to Google.
Also, WordPress allows you to modify your code, should you or your developer find SEO updates you want to make. This makes it super easy to customize your site and optimize it uniquely for your site's needs.
And finally, WordPress enables you to make great, optimized content — which is the foundation of great on-page SEO.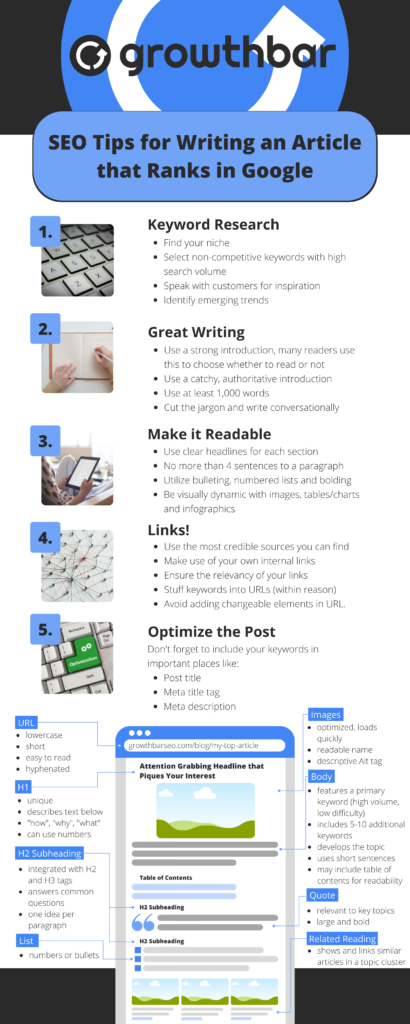 The SEO Guide to WordPress: 17 Steps to Improve Your Rankings
Now that we've covered all that, it's time for your tutorial on the best SEO tips for WordPress!
1. Use an SEO-friendly theme
When you're starting your WordPress blog, you need to choose a theme, which is what your site is going to look like. The good news is there are countless free themes and ways to customize your WordPress blog or website design to create something you like. On your WordPress admin page (http://yoursite.com/wp-admin), just navigate to "Themes" and click "Add New."
But, it's about more than just looks! You want to make sure to choose an SEO-friendly WordPress theme. If you already have WordPress theme set up, if you're not getting the traffic you want, switching to an SEO-friendly theme can help here.
Note: the type of blog you're starting is important, so read the details of each theme. Some are for fashion bloggers, some are for SaaS companies trying to master SEO, and some are for ecommerce entrepreneurs (like WooCommerce). You don't want to get an SEO-friendly ecommerce theme if you're trying to start a fashion blog!
​​WordPress is generally considered one of the best content management systems for SEO, but installing an SEO-friendly theme is still a must. Just be careful when making your decision. While many themes say they're SEO-friendly, it's not uncommon for them to include extra elements you won't use that could slow down your site.
2. Choose a good host site
WordPress.org is the blogging software, but you still need a host. Web hosting "puts" your WordPress.org website on the Internet for all to see, instead of just for you to work on it on the backend.
The good news is that there are a ton of web hosts:
Godaddy
WP Engine
Bluehost
Hostgator
and many more.
Getting a web host is really the first step to getting a WordPress blog going. If you're just starting out, any of the above hosts are totally satisfactory. They're all so-called shared hosting services. That means you're sharing one or more servers with other websites. This is ideal in the beginning because you don't have to worry about your hosting — your hosting provider will take care of it for you. Once you're off the ground, or you have a little more money to throw at your site, consider upgrading to self-hosting.
Self-hosting means you have a dedicated server or two just for your site. This is a little bit more work and you probably will probably need a DevOps person to help you set it up, but you'll notice it's faster and more reliable.
3. Set your preferred domain
To keep setting up your WordPress site, you'll need to choose your preferred domain: either https://domain.com or https://www.domain.com. Neither one is necessarily better for SEO, but you need to make sure your site is accessible on just one of these, as they're considered to be different URLs.
If you're launching a new website, just choose your preference and go on our way! But be careful if…
You're replacing an existing site. In this case, be sure to use the same version you have historically used.
You somehow have both domains. In that case you'll have to redirect one of them to your preferred domain.
4. Optimize your site
Next, it's extremely important to optimize your site for search engines by using your theme editor to update your site title, meta description, and more. WordPress themes allow you to alter what shows up on Google when your site pops up.
Learn: Meta Description Best Practices
Or try: GrowthBar's AI Meta Description Generator
Or you can use a plugin. We use Yoast SEO to edit our title and meta description right in WordPress. This is what the editing looks like for this post: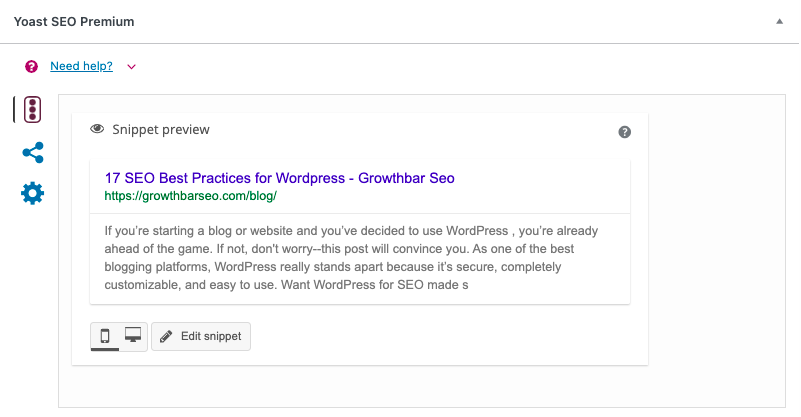 This gives you more control over your search engine optimization because you can give Google (and therefore searchers) hints about what your product is about, and why you should appear for certain searches.
For example, let's say your company's name is "Watermelon" but you actually sell computers and phones. Including the phrases "computer and phones" in your site title and meta descriptions can help show Google what you actually sell.
5. Speed up content generation
If you want to have a strong online presence, you have to formulate a strategic, ongoing content machine. There's really no way around it—if your goal is search engine optimization (SEO) you need to produce great blog posts often.
Also read: How Many Blog Posts Should I Write Per Week?
This means coming up with topics and keywords relevant to your audience, producing compelling marketing copy, blog content, content briefs…the list goes on. Knowing that you need content is the easy part. Producing that content is the hard part.
From coming up with an idea or the right keywords to producing thousands of words, it can take hours—even days—depending on the level of research required for the topic. Moreover, marketers spend a lot of time dreaming up quippy ad copy and perfect email prose — time that can be eliminated (or at least reduced)!
Luckily, there are some helpful ways you can speed up content creation these days:
Outsource your content to a blog writing service.
Use an automated content generator. Content generators are AI-powered tools (some even use GPT-3 technology) that produce results by analyzing keywords you input and scanning the web to find 'seed' content. From blog outline generators, to video scripts, to product descriptions, today's AI-driven content generators are getting increasingly more accurate and excellent.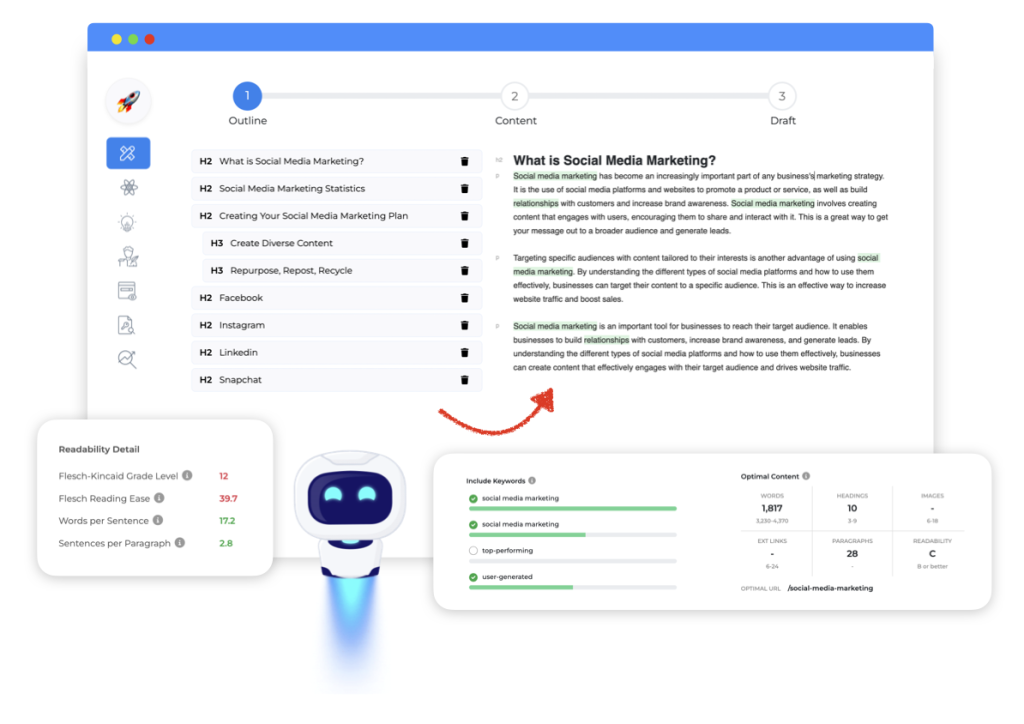 6. You should be internally linking your posts
Internal linking is one of the most important things you can do to rank in search engines. By linking to other content on your site, you keep users on your page and create a richer experience for them.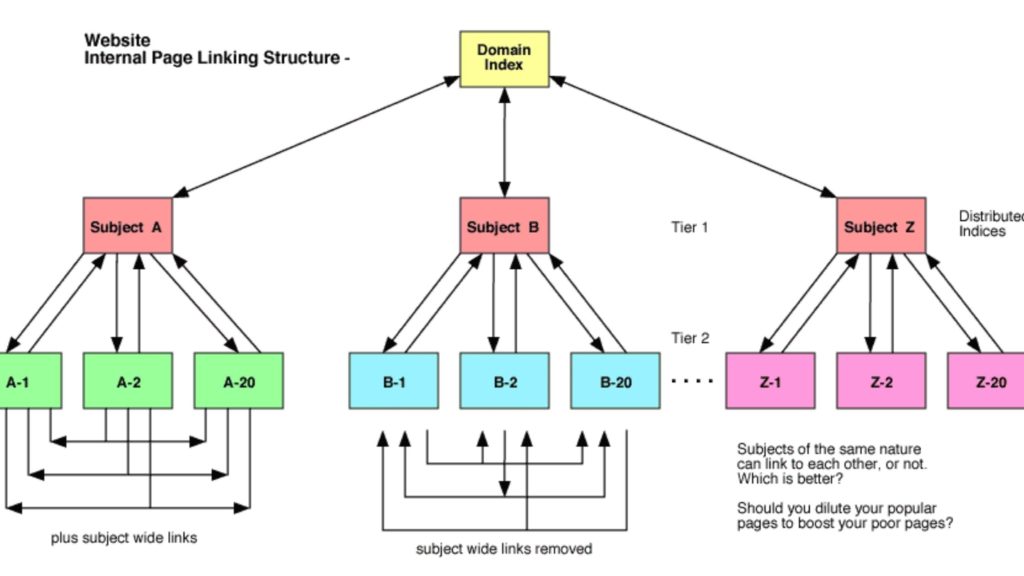 Plus, more internal links equals higher placement in SERP (search engine results page). Each blog post should include at least 2-3 links to other pages on the blog or the main site.
Of course, fit as many as appropriate, but make sure your anchor texts is representative. That means you don't want to link the phrase "top SEO marketing agencies" to an article that's really about how to use SEO as a doctor.
Also, make sure you go back to older posts on your site, and link back to the new post just written. This helps visitors find the new post and will give your post a boost in the search engines.
Internal links also show Google your site structure: when lots of posts and pages are linked together that cover a specific topic, it will take that as an indication of the content of your site. Let's say you're that computer company Watermelon and recently wrote about the best puppy toys of 2021. Because you don't have any other products or information about that on your site, you won't have any internal links to add, which shows it's not a relevant topic to your blog or site.
Since we're on the topic, let's move to…
7. Optimizing WordPress site structure
Your site structure helps both users and the search engines understand and navigate your site. It shows the hierarchy of your pages (most important to least important) and your site.
Organizing your site well helps users find their way from your homepage, to your category pages, to individual posts…and back!
How do you keep your site optimally organized?
Make sure your homepage is clear and easy to navigate. Cluttering the homepage with too many options will make your site more difficult to understand.
Add a clear menu and breadcrumbs helps your user navigate your site wherever they are. Breadcrumbs are the links (usually above the title post) that should link back to the homepage, and the category the post is in. They will look like "Homepage > Category > Subpage" on SERPs.
Add categories and subcategories will bring order to chaos. Categories add hierarchy to your content and group topics broadly. On a website about traveling, "Europe could be a category. If your categories become too big, you can make subcategories (perhaps "France" within "Europe"). Your category pages can make great landing pages, especially for eCommerce sites.
WordPress has two default ways of structuring content: categories, and then tags. Tags are non-hierarchical and can be used to describe your post in more detail., but are rarely useful to users that aren't already on your site. From an SEO perspective, these pages rarely offer anything of value, and you typically don't want these pages to be indexed and send traffic from Google because their low-traffic quality doesn't look great. For Growthbar SEO, maybe I'd use "marketing tools" as a tag, and tag any post that writes about different marketing tools (like this top SEO audit tools post!)
No-index tags: The same applies to media pages and other post formats that WordPress uses. Usually, you don't want these to be indexed by Google, and you can add 'noindex' tags using a plugin.

8. Take advantage of their heading suggestions
Another important aspect is organization within your posts. Luckily, WordPress provides heading suggestions that let you know if you've somehow messed up the right heading hierarchy. I changed this heading to an H5 (instead of H3) so you can see it here. Temporarily of course, so I can keep with best SEO WordPress practices!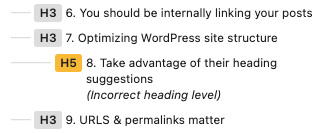 To help with SEO, it's going to be more than just the hierarchy. Write headlines that are clear, interesting, and make use of rich keywords. Headings (headlines) are the titles at the beginning of pages, sections, and paragraphs. They vary in size depending on the importance and location of the heading.
When writing content for SEO, you're going to want to include the keywords you're ranking for in your headings. Search engines use headings to determine that:
Keywords and related words are found in the page's main headings and titles (H1, H2)
The page's sub-headings reflect the main headings (H2, H3, H4)
The page's content reflects the sub-headings (paragraph text)
You should use H2s for major topics, and H3s for smaller topics and listicles. For example, in this post, "The SEO Guide to WordPress: 17 Steps to Improve Your Rankings" is an H2, and all of the best practices are H3.
9. URLS & permalinks matter
Yes, your URL structure matters for SEO. Luckily, WordPress URLs are very structured—they make sense and are organized by categories you choose and according to best practices. How to take full advantage of your URL?
Stuff your keywords (within reason) into the URL of the article. For instance, in our article "Clearscope vs. MarketMuse: Content Optimization," we made sure to include both Clearscope and Muse in our URL, so that searchers looking to compare them in any way can find our article. What we did not do? "Clearscope-vs-marketmuse-comparing-clearscope-and-marketmuse," etc!

Additionally, avoid adding changeable elements in your URL. For example, this post is about the 17 SEO best practices for WordPress. Reasonably, you might expect to see the phrase "17" in the URL. But let's say we update the post later, to make it the "15 Tips for SEO Best Practices for WordPress," or "20 Top Rules for WordPress SEO," etc. Keeping the URL simple (but still accurate) is really helpful here.
On the same note, make sure the layout of your permalink doesn't include the year or date published. This automatically dates your posts, so even if you update the content (by adding more or less tips) it's still going to be old in Google's eyes, which isn't a good thing because generally, fresh content is more accurate. And if you republish with a new date, you'll lose any links to your previous post, just like if you changed the URL above.
You can use a 'last modified' or 'updated on' note to show users and search engines when your content was last updated to show that the information is current and relevant. You can do this manually, or through a plugin.
10. Image best practices
Image optimization is super important when working on your WordPress SEO. There are a few things to do when optimizing your images for SEO:
Add image titles, alt text, and captions: These three elements help both readers and Google figure out what the images are, and how they connect to your keyword. If you're writing about content marketing agencies, going to want to include related images that note this in their title, alt text, and caption.
Source your images: It's SEO best practices (and also good karma) to name and link back to the source of the images you use if they're from another site. Images (and infographics and charts) are great ways to build up backlinks to your site, and if you like someone else's graphic enough to use it, give them that backlink!
Compress your images: This reduces their size, which improves site speed. You can use a simple image compressor like ImageOptim or tinypng. Speaking of site speed, you should probably…

11. Improve your site speed
Site speed is an important part of any good web experience. In fact, the number of people who bounce off of your site will increase dramatically the slower your webpage loads. As such, you should ensure your site is reasonably fast.
The good news is that most modern hosting platforms on WordPress are fast enough to host most simple websites. In other words, if you're just starting out, you shouldn't have to concern yourself much with site speed.
However, if you are noticing a slowdown, you can take a few steps to increase your speed:
Install a lazy load plugin, which will make it so that images and other rich content on your site will only load when a user scrolls down the page. Therefore, your webpage will not have to load everything all in the beginning of a user's session.
Use a CDN. CDNs, or content delivery networks like Cloudflare allow you to load your content dynamically via other servers. This reduces the weight on your server and should theoretically make everything load faster.
Compress your images (like we just talked about above)!
If your site is still too slow after all this, you may need to upgrade your web hosting.
12. Prioritize great UI/UX
User interface (UI) and user experience (UX) impacts your SEO. Without a good user experience, you won't want to use a site, no matter how great the information or products they offer. And a good user experience needs a good user interface—otherwise there's literally nothing to experience.
Your site's UI design should be clean and functional in order to maximize your website's SEO value. Again, that's because websites that are easy on the eyes and easy to navigate tend to keep users on-page longer than ones that do not.
Some ways to bump up your UX & UI include:
Like we suggested earlier, stick to a simple, clean web design on WordPress when picking your template. Don't try and create your own template from scratch. It's a waste of money and likely will not be as clean and simple as out-of-the-box designs.
Adhere to the "3 click design" rule. While this rule certainly isn't hard and fast, in general a user should be able to get from one page to any other page on a website by clicking no more than three times. This means your website hierarchy and navigation should be intuitive and easy.
Always look for ways to improve user experience. If you think a simple design element makes something easier to read or will keep users on-page longer, it probably will. For instance, I love tables of contents at the beginning of my blog posts. It makes posts more digestible and are useful to readers looking to skim.
13. Be [mobile] friendly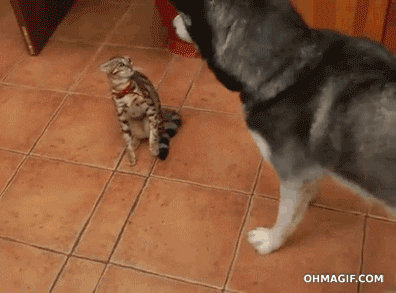 Have you ever clicked on a site from your phone and half the page is off the screen, the buttons are too small to click, or you can't find the nav bar? It's frustrating right? This is why it's so important to have a website design that's optimized for mobile usage.
The majority of users access Google from a mobile device. As a result, Google now uses mobile-first indexing when indexing and ranking a page. This means it's essential to check your site loads correctly on mobile and is easy for mobile users to read and navigate.
Even if your site looks and loads perfectly on a desktop, your rankings will suffer if you can't say the same about the mobile version. A mobile responsive theme is a must. As is checking that the text appears large enough on small screens, navigation buttons are easy to press, and so on.
Google recommends responsive design—a grid-like design that dynamically adjusts to all screen sizes including desktops, tablets, and smartphones. You can check for free with Google's free mobile-friendly checking tool.
Plugins that improve mobile responsiveness are widely available in WordPress. This SEO plugins help rank your site higher by optimizing mobile view and helping create mobile-friendly sliders. (Sliders make the site sleeker and more aesthetically pleasing, but are notorious for taking up a lot of resources and slowing down load times–and also can cause problems in mobile view.)
14. Verify with Google Search Console
Google Search Console is one of the main tools you need to improve the performance of your website, including WordPress! Simply put, it's an analytics tool that helps you understand the comings and goings of visitors to your site as well as the performance of your site.
Google Search Console basically shows how Google views what's going on around your website, which ultimately allows for creators to maximize their promoting efforts to reach a broader audience and enhance their search engine optimization (SEO).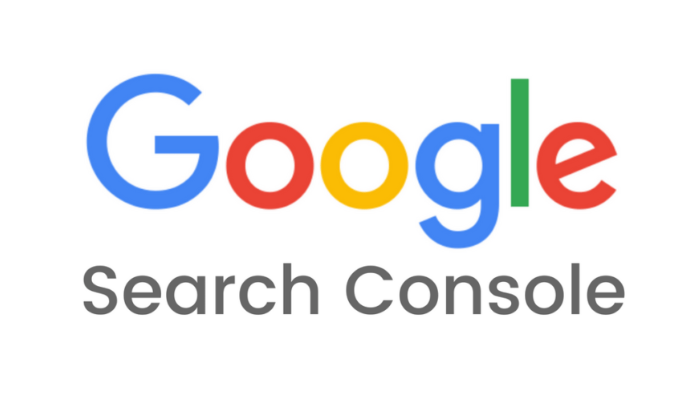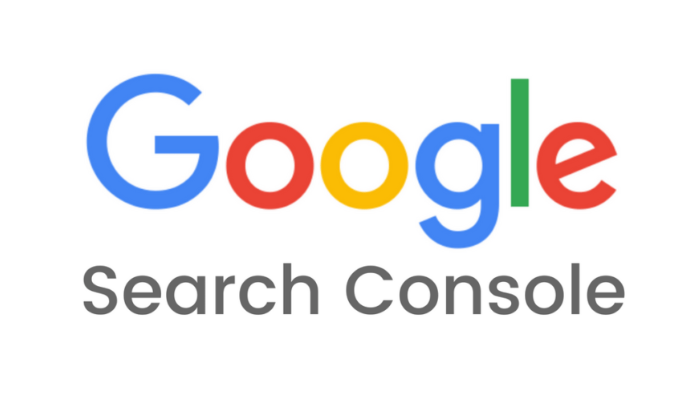 How to set up and use Google Search Console? Head to the guide here.
Once you've verified your site on Google Search Console, you can also set up your Google Analytics to get even more in-depth analytics.
15. Submit sitemaps (XML)
…and update them too!
An XML sitemap is a file that lists a website's important pages to make sure Google can find them and crawl them. This helps Google understand your website structure, as well as what pages are most relevant when they're determining rankings.
Submitting a sitemap can help speed up content discovery, and also tells Google and the other search engines that your site has been updated.
While WordPress has native XML sitemaps, you might have better luck using an SEO plugin, which generates them automatically and makes it easier for Google to fetch them for any individual site updates (like publishing a new post).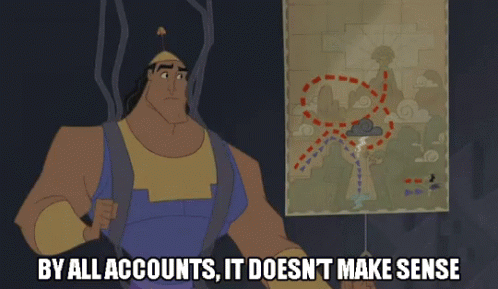 16. Do your schema markup
Making schema markup easy if one of the best parts of WordPress, and is made even easier when you use an SEO plugin.
Schema markup (or structured data) can help to enhance your SEO efforts by adding context to your content and data. While XML sitemaps show search engines you have new content, markups help them understand your content, present it in different and useful ways, which enhances a searcher's experience.
Yoast describes structured data as a "dictionary for search engines." By describing your content in code, you can:
Make it instantly clear what that particular piece of content is about.
Show where and when it was published
Note what sort of content it is (how-to, FAQ, recipe, etc.) can describe who wrote it, on what site it was published, and when.
To put it simply, by adding context to your pages, you are making it more likely that you not only rank higher, but also get clicks when your page receives impressions. The better search engines understand your site, the easier it is for them to reward it with higher rankings.
17. Definitely use WordPress plugins
Plugins are basically the best thing about WordPress. They are pieces of code that other people have written that you simply "activate."
You download them in the WordPress app exchange and they can do a lot of different things like…
Continuously check your site for broken links (search engines 'penalize' sites with broken links)
Automatically create internal links once you type set keywords.
Stream all your Tweets or Instagram posts live on your site.
Allow users to comment on your posts.
Provide automated the XML sitemaps we've been talking about
And lots of other things on this list of WordPress SEO best practices!
There are also WordPress plugins that can organize your URLs, making your pages more search engine-friendly, and also keep track of 404 errors and automatically create 301 redirects.
To find the universe of WordPress plugins, toggle to the "Plugins" section of the WordPress dashboard. You will be directed to a page that will basically look like an App Store for WordPress plugins, and then you can go crazy!
Conclusion
With these SEO techniques, you're going to be optimizing your WordPress site in no time! Want a more in-depth review on SEO? You're gonna want to head to these posts next: