Latest posts by Mark Spera
(see all)
SEO (search engine optimization) took the marketing world by storm — and it's far from over.
A traffic and revenue source without cost-per-click? Yes, please!
Businesses from all industries are deferring dollars from paid marketing channels in favor of cheaper channels like affiliate marketing and SEO. That's making SEO even more competitive (and lucrative) if done right.
Whether you're an entrepreneur, in-house digital marketer, agency marketer, or a freelancer, you want to stay on top of SEO industry trends. Doing so will make you a better SEO and more importantly, a better businessperson — make no mistake, driving targeted traffic to a website drives revenue.
A great SEO conference:
has incredible speakers with deep domain expertise
has opportunities for networking in fun ways
is affordable
and hopefully is in a great location
I've been in the SEO industry for 10+ years. These are the best SEO conferences out there. And yea, I've been to more conferences than I can count — I know what I'm talking about!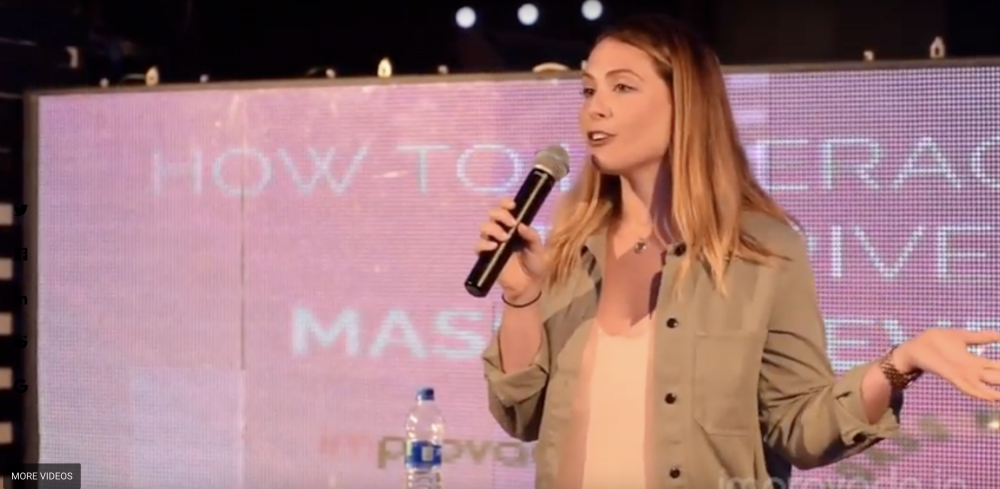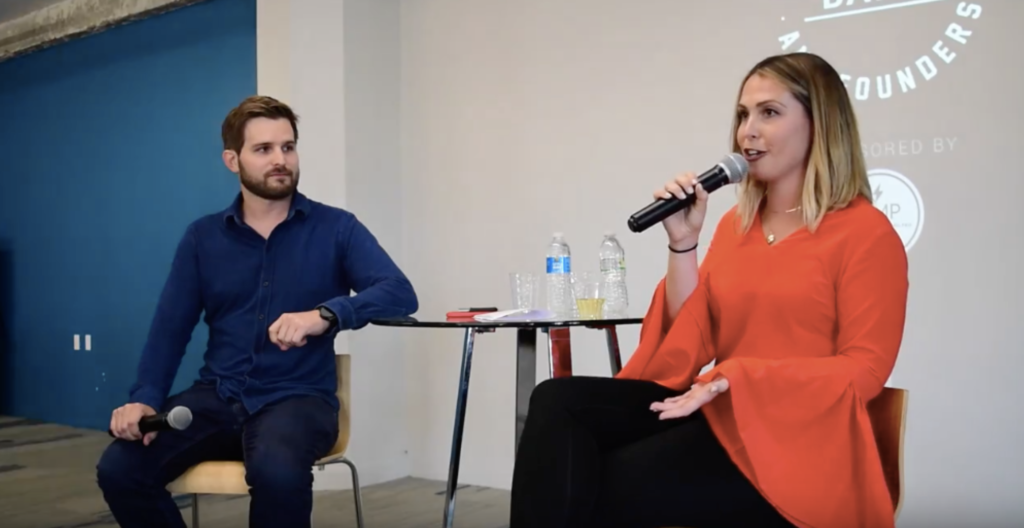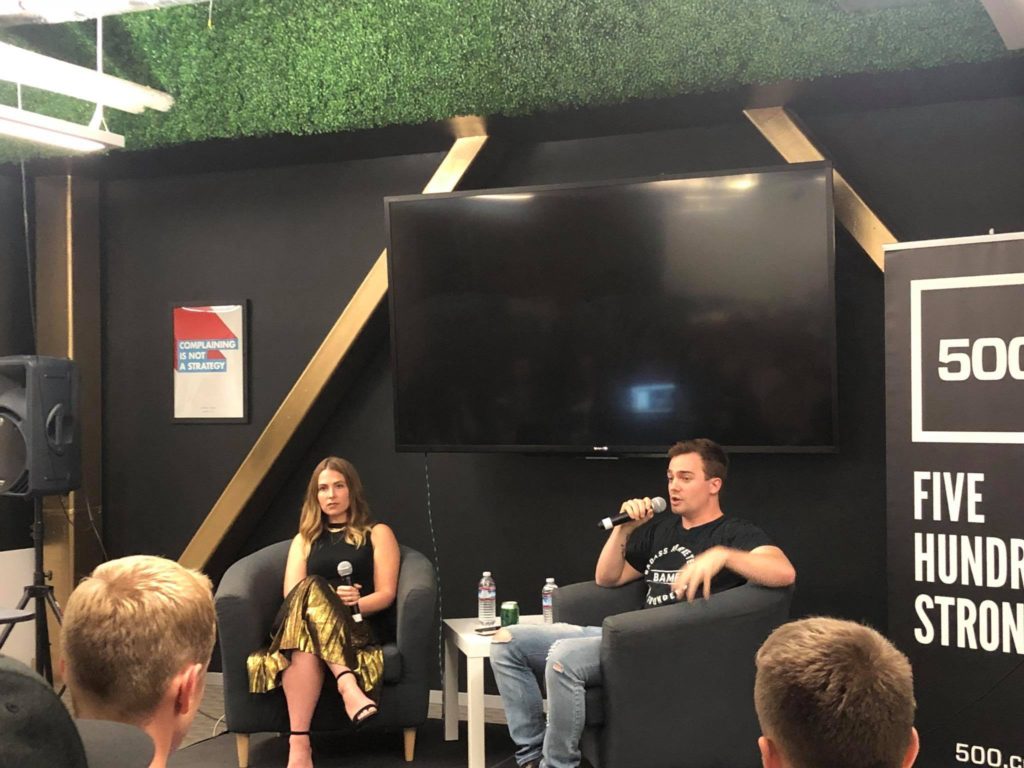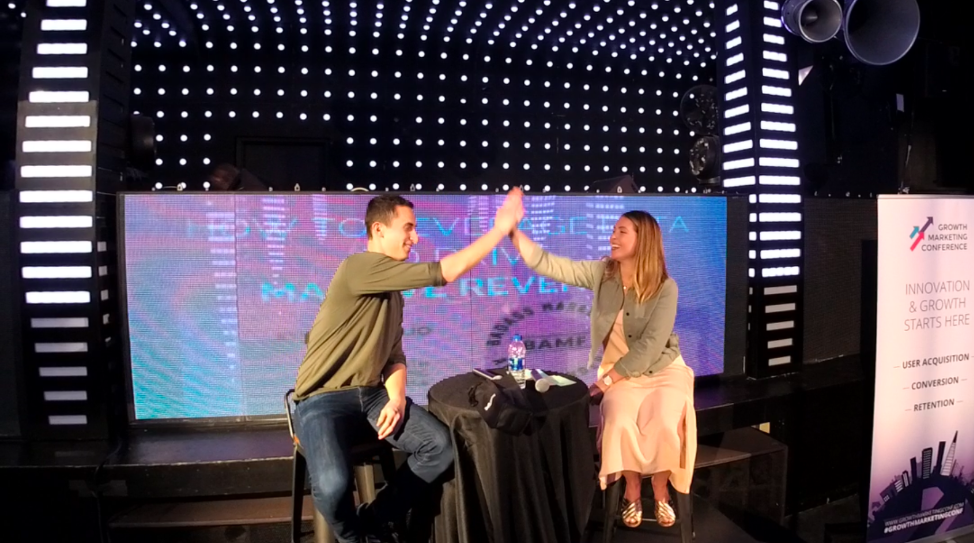 Which is the Best SEO Conference on Earth?
We curated an updated list of various SEO conferences across the country, what they're about, and our take on them.
These are the best SEO conferences.
1. Content Marketing World
Content Marketing World is an annual conference for content marketers in every niche. Whether you're in IT, fintech, media, wellness, or any other industry, this conference will connect you with other content professionals in your niche.
Many past attendees praise the conference for its endless actionable insights, reputable speakers, and variety of sessions. Some of this year's speakers are top content professionals from Google — the entity applying SEO the most! Other notable brands include Salesforce, LinkedIn, and Microsoft, as well as some successful start-up content marketing brands.
Focus: All things Content SEO — creation, ROI, conversion, strategy, storytelling, and more.
Cost: $2,399 (in-person); $699 (online)
Notable Speakers:
Jessica Bergman, VP of Content Marketing, Salesforce
Dale Bertrand, Content and SEO Strategist, Fire&Spark
Hassan Minhaj, Comedian
Bert Van Loon, Co-Founder, Content Marketing Fast Forward
Alison Jarris, Global Demand Content Marketing Lead, Google Cloud, Google
Sponsors:
MarketMuse
Crowd Content
Vidyard
Sitecore
Location:
Huntington Convention Center of Cleveland
300 Lakeside Ave
Cleveland, OH 44113
Cleveland, OH
Date: September 13-16, 2022 (in-person) September 21-22 (online)
What We Think:
We love this conference's emphasis on storytelling over advertising and lead generation through intentional copy. 
2. SMX (Search Marketing Expo) Next and Advanced
SMX offers two notable SEO conferences — SMX Next and SMX Advanced — both free conferences. This is a conference for the search marketer that lives and breathes SEO in their day-to-day work. The expo is reputable, having presented the conference annually for the last 15 years.
Considering the conference is free and virtual, the value is unbeatable. You'll learn about Google's algorithm updates, recent tech, landing page optimization, and much more. Every content marketer should consider attending with a notepad to jot down the current trends and actionable tips.
Focus: Technical, Content, eCommerce SEO
Cost: Free
Notable Speakers:
Avinash Konda, Director of Organic Growth, William Sonoma
Jori Ford, CMO, Food Boss
Carlos Meza, CEO, Crowd Content
Nadiia Sharipova, Head of Performance Marketing, Wrike
Location: Virtual
Date: November 15-16, 2022 (virtual)
What We Think:
SMX is a fantastic resource for today's SEO professional but it falls short in the networking category. A solely virtual conference makes genuine connections more difficult. 
3. MozCon
MozCon hosts are a well-respected SEO industry name — Moz. MozCon dives DEEP into SEO tactics, from SERP strategy and link building to keyword research and audience personas. The 2022 conference already took place this July, but tickets are on sale for the 2023 Seattle conference.
The conference features high-up content and SEO figures in lucrative companies like Uber but also showcases SEO consultants who work independently.
Focus: Technical and Content SEO, including SERPS, link building, organic traffic, and SEO for different types of content
Cost: $699 (early bird)
Notable Speakers:
Emily Brady, SEO Consultant
Will Critchlow, Founder and CEO, SearchPilot
Jackie Chu, SEO Lead, Intelligence, Uber
Location: Seattle + Online
Date: July 11-13, 2022
What We Think:
Moz is a highly reputable name in the SEO industry, and they put on an incredibly detailed conference. We're impressed with the sheer variety of SEO topics on their roster and love how they discuss SEO for every possible content type(landing pages, product descriptions, eCommerce, and more). 
Also read: Moz Alternatives and Competitors
4. Searchlove Conference by Distilled.Net
Searchlove Conference is a place for everyone — business owners, agency SEO professionals, in-house SEO marketers, and marketing managers will all gain new insights here. You'll learn about social metrics, brand voice, Google algorithms, SERPs, and much more.
It's also an excellent conference for networking. Attendees can connect over a warm fire and refreshments at the Searchlove party or catch up over a gourmet VIP dinner.
Focus: Technical SEO and General Topics — Google algorithms, PR & SEO, Email marketing, Trends, Analytics
Cost: Not listed
Notable Speakers:
Brittany Muller, Moz
John Gagnon, Microsoft
Matthew Barby, Hubspot
Location: Kona Kai Resort, San Diego
1551 Shelter Island Dr.
San Diego, CA
92106
Date: March 13-14, 2023
What We Think:
Distilled is a big marketing agency and a prominent name in the global SEO world. They regularly feature top professionals and the newest technology at their conferences and offer immense networking opportunities. 
5. INBOUND Conference by Hubspot
Hubspot is a marketing platform that supports business with sales, customer relationships, and more. The company hosts INBOUND every year, where marketing and agency professionals can connect over dedicated "community" sessions and listen to keynote speakers and case studies. Even Obama will be there!
While the conference doesn't revolve entirely around SEO, it covers enough SEO topics to interest us. You can learn about SEO personas and (our favorite) scaling SEO at INBOUND.
Focus: Sales, Marketing, Customer Success — Some SEO topics like SEO personas and SEO professional meetups
Cost: $1,199 (in-person) free (virtual)
Notable Speakers:
TJ Adeshola, Head of Global Content Partnerships, Twitter
Yamini Rangan, CEO, Hubspot
Dale Bertrand, CEO, Fire&Spark
Rory Hope, Team Manager, SEO, Hubspot
Jeff Ponchick, Soundcloud, Head of Creator
Jen Spencer, CEO, Smartbug Media®
Location: Boston, MA
Sponsors:
Google
LinkedIn
Intuit Quickbooks
Monday.com
Vidyard
Date: September 7-9, 2022
What We Think:
We see INBOUND as a fabulous supplemental conference to attend, but it's not your go-to for nitty-gritty SEO topics. Branding, customer experience, and conversational marketing are all critical aspects of business that SEO professionals should consider as a backdrop to their important work. 
6. Confab: The Content Strategy Conference
Confab is an event for anyone involved in digital content — marketing managers, SEO strategists, and consultants will all find something useful here. The conference covers a wide range of topics meant to "connect the dots" for every relevant aspect of content marketing, from web design and customer experience to technical SEO and accessibility.
The 2022 conference took place in May, but you can still sign up for the upcoming 2023 conference in early May 2023.
Focus: General Content Strategy — SEO, Analytics, Stakeholder Management, and more
Cost:
In person $2,495 (early bird) – $2,795 (last-minute)
Virtual $995 (early bird) – $1,195 (last-minute)
Notable Speakers:
Gavin Austin, Salesforce
Ryan Biggee, Royal Bank of Canada
Melinda Belcher, JP Morgan Chase
Kelsey Shanesey, Target
Gabriel Wardell, Coca-Cola Studios
Candi Williams, Bumble
Location:
Hyatt Regency
Minneapolis, MN
Date: April 30-May 3, 2023
What We Think:
Confab is a fantastic resource for anyone involved in content. We notice they feature two speakers from big banks, which might appeal to those in the finance/fintech industries. You'll also get to attend some juicy sessions with dedicated content agency leaders and founders, as well as individual consultants for that extra entrepreneurial feel. 
7. The MarTech Summit
Marketing executives to the front! The MarTech Summit SEO conference is across the pond in London, UK — but well worth it for budding executives, especially in more traditional fields like insurance, oil and gas, finance, and defense.
This conference caters to executive leaders and features many CEOs, Marketing Heads, and founders of successful global, UK-based companies. It covers numerous topics that offer a visionary, big-picture perspective to content marketing, including SEO & SEM, IT, digital strategy, and customer experience.
Focus: Marketing Technology — SEO & SEM, Digital Transformation, Automation, CRM, and more
Sponsors:
ON24
Twitch
Asana
Google
Meta (Facebook)
SimilarWeb
Kaltura
Cheetah Digital
Cost: £295 – £395
Notable Speakers:
Daniele Longo, Global Head of Digital Marketing, Western Union
Keith Mowbray, Head of Digital Marketing, Towergate Insurance
Radmila Blazheska, Chief Marketing Officer, SecurityHQ
Kal Vaugn, Head of Digital Marketing Technology and Operations, Janes (Defense and Space)
Location: Virtual & In-Person
133 Houndsditch
London, UK
EC3A 7BX
Date: November 17-18, 2022
What We Think:
This SEO conference is a fantastic match for executives and company leaders. Although many sessions cover the more specific SEO topics we're after, you won't find as much of an executive focus with other conferences. The MarTech Summit offers private executive workshops and ample networking opportunities. 
8. Conductor C3 Conference
Conductor is an organic marketing platform that dives DEEP into SEO, both for small businesses and large enterprises. It's only fitting that we'd include their dedicated SEO conference on our list!
The Conductor C3 conference covers topics like brand visibility, organic marketing strategy, SERPs, and more. You'll find a wide range of speakers, including a nice mix of SEO leaders across retail, finance, entertainment, and other industries.
Focus: Content and SEO Marketing — SEO careers, strategies, tech, B2B, and more.
Sponsors:
SEMRush
Xivic
Clear Voice
iQuanti
Amsive Digital
Cost: TBD
Notable Speakers:
Patricia Atrian, SEO Director, Live Nation
Matt O'Such, VP of SEO, Getty Images & iStockPhoto
Carla Piñeyro Sublett, SVP, IBM
Christina Bronzo, SEO Senior Marketing Manager, Fossil Group
Katie Greenwood, SEO Strategy Director, Conductor
Location:
Dallas, TX
Date: February 15-16, 2023
What We Think:
Conductor does a great job at including SEO heads and executives from a wide range of industries. The conference innovation lab offers a free organic marketing consultation — bonus!
Also read: Brightedge vs Conductor
9. State of Search Conference

The State of Search Conference takes place in Texas every year and promises a "Texas-sized dose" of SEO insights, innovation, and industry know-how. This is a great conference for anyone that gets down and dirty with SEO and needs to learn about the latest algorithms and social media updates.
Focus: SEO Programming — Local SEO, Technical SEO, Social Media Marketing
Cost: $205 (virtual) $412 (in-person)
Notable Speakers:
Sponsors:
Location:
Renaissance Dallas Richardson Hotel
900 E Lookout Dr.
Richardson, TX 75092
Date: October 22-25, 2022
What We Think:
State of Search is an affordable SEO conference, perfect for sending a team of SEO strategists. Its specific SEO topics like link building, paid media, and analytics will support any company's marketing from the bottom up.
10. AdWorld Conference
AdWorld Conference is a renowned digital marketing conference for every type of strategy. With 12+ digital tracks to choose from, you can explore SEO and content marketing, brand building, media buying, and much more.
We know — SEO beats ads tenfold, but you can still find some useful insights from both fields at this conference.
Focus: 12 Tracks of Marketing, including SEO, social media, advertising, media, lead generation, and more.
Sponsors:
Google
Meta (Facebook)
IBM
Cost:
$128 (attendee)
$278 (company)
Notable Speakers:
Raja Rajamannar, Chief Marketing Officer, Mastercard
Anthony Paluzzi, CEO, Palo Media Group
Mark Lefkowitz, Director of Partner Development APAC, YouTube
Jorie Waterman, eCommerce Industry Manager, Meta (Facebook)
Location: Virtual
Date: October 11-12, 2022
What We Think:
You can leverage both ads and SEO to your benefit with a carefully planned content strategy. AdWorld offers the insights and industry professionals to help you merge the two for success. Plus, the conference is quite affordable. 
Conclusion
That's a wrap on our favorite SEO conferences! No matter your content focus or budget, one of them is bound to help you press forward with your SEO goals. 
Also read:
– 29 SEO Statistics You Have to Know
– SEO Analytics: How to do it Really Easily and Correctly
– What is the Value of SEO?