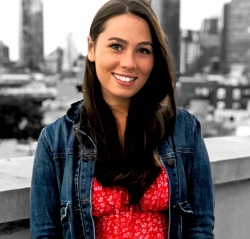 Latest posts by Madeline Hogan
(see all)
While doing some research for this post, I realized before I dove into the most interesting SEO statistics of 2022, I figured I should get something straight: SEO is not dead.
In fact, SEO is one of the most efficient and scalable ways to grow a business and see a profit in 2022. So even though during my SEO statistics research this is what was popping up…

These SEO statistics are here to show: yes it will, yes it does, and no–it definitely is not!
Why is SEO important?
SEO (search engine optimization) is the process of improving your website so your pages appear higher in the search results for your desired keywords. It's a marketing strategy that uses keyword research, great content, and backlink building to get your pages ranking on search engine results pages (SERPs).
That is, ranking high. The goal of SEO is for your website pages and articles to rank at least on the first results page, and hopefully in the few spots above the fold. These higher rankings can lead to more clicks, website traffic, and eventually profit.
All without paying for advertising (which is often ignored anyway…see stats 4 and 7 below).
SEO is a long-term investment into the power of Google. You're putting some time and effort into writing and publishing great content so that whenever anyone searches "NFTs" or "chocolate chip cookies" for example, you're the first site they see.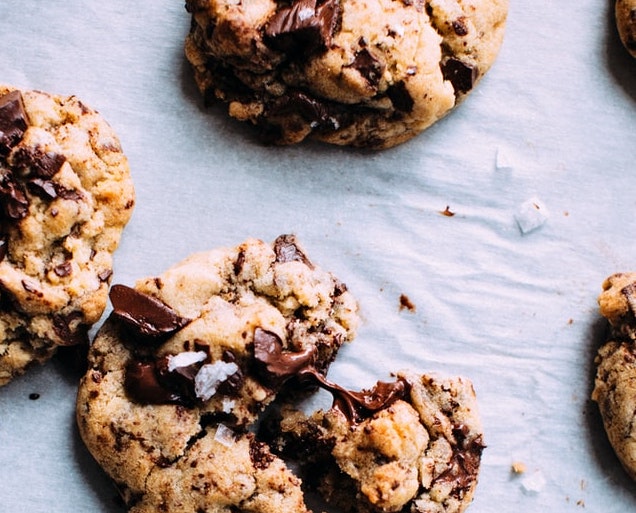 Currently, "chocolate chip cookie" has a 673k monthly volume of searches. Thanks GrowthBar SEO for the search stats!
With SEO, you only pay for the cost of making web pages and blog articles. You don't pay for every click or view, which makes it the most cost effective marketing channel there is. If you can master SEO and make your articles rank, you're going to be able to build a repeatable, scalable, and profitable business.
29 Top SEO Statistics
Like we said, SEO is not dead.
1. Almost 70% of online experiences begin with a search engine–some studies even show over 90%. That means it's the majority of the time, compared to all other online experience options combined in the last 30%.
2. You really want to get on that first SERP…75% of people never scroll past the first page of search engines, and only 7% make it to the third page.
3. Why? The link in the top Google search ranking has an average click-through rate of 32%…while results on the 2nd page of Google receive less than 1% of all clicks.

So, if whenever most people go online they go to a search engine, and then they don't go past the first page of that search engine…the first page is where you want to be.
SEO Can Reduce Marketing Costs
4. The majority of online marketers say that SEO is better than PPC (pay-per-click) for generating sales. Maybe that's because 86% of people ignore paid banner ads in preference of organic search results.
5. Search engine leads also have an almost 15% close rate, while outbound leads (email campaigns, cold-calling, etc.) have less than a 2% close rate. That's a huge difference between these two very different marketing tactics, and those stats show a clear winner.
6. There's more of course: companies that post more blog posts generate 4.5x more leads, and organic traffic from SEO is more than 1,000% higher than organic traffic from social media.
7. SEO can reduce the cost of customer acquisition by almost 90% compared to digital advertising, and companies that prioritize SEO and content marketing are 13x more likely to generate a positive ROI (return on investment).
8. Over 60% of marketers report that growing their organic presence on their websites through SEO is their highest inbound marketing priority. If you're one of those marketers, you should check out GrowthBar's SEO tool: the most straightforward, efficient SEO tool that offers keyword tracking and brainstorming, competition research, one-click blog outlines, and a lot more.
And, you can try it for free today!
Backlinks Still Matter
There's always going to be debates about the importance of backlinks, but we're team backlinks, by a lot. More commonly referred to as backlinks or inbound links, links within a post are HTML hyperlinks that direct people from one site to another.
Backlinks are the currency of the Internet: when someone links to another site, Google sees this as a kind of vote of confidence. This makes sense because you wouldn't link to another site that you didn't recommend or trust, right?
Especially for new websites, backlinks are supremely important. They're really one of the the only ways Google knows that your website is trustworthy enough to send traffic to.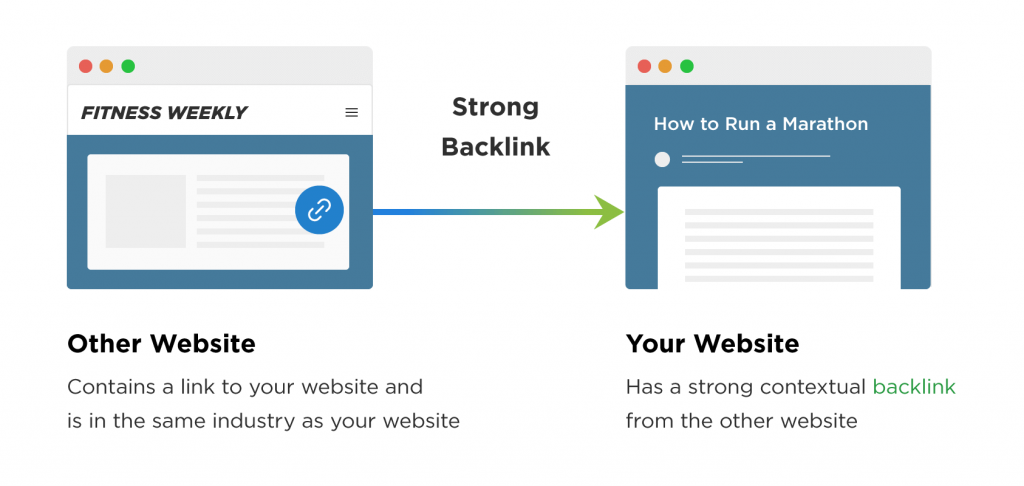 However, with Google's consistent algorithm changes, there has been considerable discussion about the importance of backlinks over time. But without backlinks, it can be tough to prove your site is authoritative, trustworthy, and has expertise in your field.
All together known as "EAT," these three elements guide Google's ranking decisions. In fact, in the current version of Google's Search Quality Guidelines, E-A-T is mentioned 137 times in 175 pages (not even an SEO stat, just interesting).
Let's take a look:
9. On average, the top-ranking articles on a given search result has the most backlinks of any page ranking for that keyword.
10. The bad news: two thirds of all pages on the Internet have zero backlinks. None!
11. But there's some good news: brands that consistently add to their blog get 97% more backlinks than those who don't, and longer articles get approximately 77% more backlinks than shorter pieces. So get to writing!
And You Need to do Local SEO
12. Nearly 30% of US consumers search for local businesses every day online.
13. And almost half of all Google searches are local. If you're not doing local SEO, you should start.
14. Searches with the phrases "where to buy" and "near me" have increased by 200% since 2017.
15. But it's really about the action the searchers take. More than three-fourths of Google users who search for something in their local area will visit that business within one day. And not only that, but 28% of them will purchase something.
That's a lot of people, especially since there are so many Google users per day. Speaking of Google…
Google Dominates the Search Engine Space
When we talk about ranking on search engines, we're primarily referring to Google, especially if you're serving a U.S. user base. That's because:
16. Google (and Google Images) currently holds over 90% of the total search engine market share, followed by Bing, Yahoo!, Baidu, YANDEX, and Duck Duck Go, which all share less than 10%.
17. It processes 3.5 billion searches per day–per day!
18. Google's 2020 revenue was over $180 billion, with year-over-year growth of 13%. Most of that revenue comes from ads trying to get all those searchers' eyes on their offerings.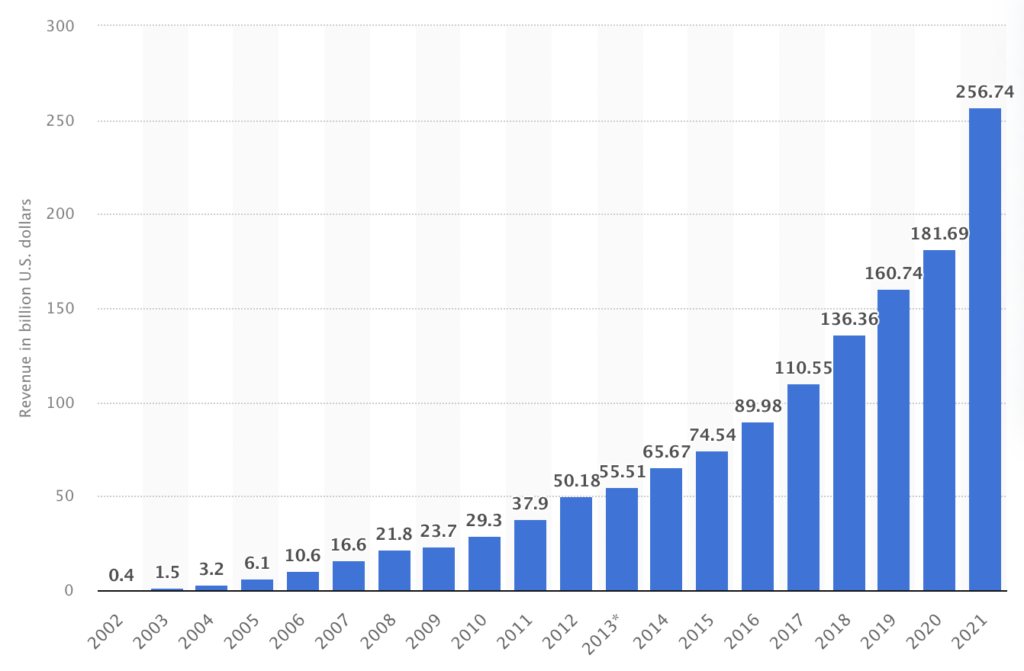 There's Hope for Your SEO efforts!
It's true: there's a lot of competition out there with Google having indexed approximately 5.18 billion webpages (SEO stat #19). But there's always an opportunity in the search engine space:
20. As of March 2021, 90,460 Google searches occur per second. This means there are 5.4 million Google searches per minute, 7.81 billion per day, and 2.85 trillion per year. Which also means all of these searchers need something to find!
21. About 20% of keywords searched on Google in any given day have never been searched before. That means there's a lot of potential that you can provide the answers for what these searchers are looking for. Ideally in a way that connects to your product, since not every product has search engine potential. If people aren't looking for what you sell online, it's probably best to invest in other forms of marketing
22. Being the first result on the search engine results pages is the goal. But because 21% of users access more than one of the search results, getting yourself on the first page at all, or as a featured snippet, is huge.
23. The global SEO services market is expected to reach $83.7 billion in 2025.
24. Sixty percent of smartphone users discovered a new company through online search. Again–could be yours!

25. And if you don't know where to start, updating old posts with new images and content can increase traffic by over 100%. Google is looking for relevant, new content because it's a sign that you're trying to provide your readers with accurate, updated information.
Google wants to keep searchers happy, because searchers = more eyes = more ad money = more profit!
Last Fun SEO Statistics of 2022
26. Your potential customers are on the go: voice searches done on mobile devices are 3x more likely to be related to something local than text searches.
27. By 2025, almost 75% of internet users will use only their mobile device to access the internet. Internet users currently number over 4.5 billion people, and will surely grow by 2025.
28. The average load speed for top ranking sites is 1.9s— and more than half of users will leave the page if it takes more than 3 seconds to load. That means UX & UI are extremely important to take into account with your SEO efforts.
29. In larger companies, 61% have outsourced some content marketing work. Whether that's to freelancers, marketing agencies, content creation services, or content generators, it's important to invest in your content needs.
What should you take away from these 2022 SEO statistics?
If you're publishing content online and want people to find you—which you surely do—it's essential to take advantage of search engine optimization (SEO). How?
Write more: Make your posts longer, post more frequently, and update your old content. (How long? Check here.)
Write better: Provide accurate, helpful information written in a way that's easy to read and understand, and that other sites will trust to link back to.
Write with readers in mind: Use good formatting practices, make your site mobile-friendly, and keep titles and URLs clear.
Write local: Take advantage of your local customers! Even if you're not brick-and-mortar, people are still searching for services by area even if they can be provided virtually (think: "meal delivery service near me" "financial planners in LA" "chocolate chip cookies near me"…I know I use chocolate chip cookie references a lot!).
Final Stat: SEO is…important!
Without optimizing your content for search engines, you're not going to appear in front of people searching for queries you're targeting. It's as simple as that. SEO is a powerful marketing tool, and even though it can seem overwhelming to try to get on the first page of Google if you're just starting out, there's a lot of opportunity if you can find the right niche.
Plus, get some help! You can always try working with an article writing service, using an AI-supported content generator, or check out an SEO tool, like GrowthBar SEO.
The GrowthBar founders built their Growth Marketing Pro blog from a few posts to the biggest growth marketing hub on the Internet–using SEO to get there.
They wanted to make that possible (and easier) for others, so they built GrowthBar: an affordable SEO tool that provides what entrepreneurs really need to make quick marketing decisions.
Now, thousands of marketers, bloggers, and SEO experts use GrowthBar for its one-click blog post outlines, competition research, and tracking keyword rankings–as well as learn what keywords to rank for.
Try it for free today to help you get started becoming an SEO statistic of your own!