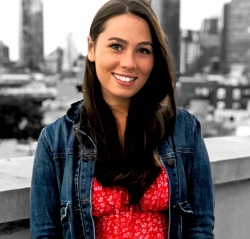 Latest posts by Madeline Hogan
(see all)
Content marketing has taken off in the last decade, and will continue to do so according to 2022 content marketing trends.
Here are just a few: Almost 50% of companies are leveraging blogging as part of their marketing strategy, 46% want to increase their content creation spending in 2022, and 94% of senior marketers had successful results in 2021.
Need I say more? I will with this list of content marketing stats you should know in 2022!
27+ Content Marketing Statistics to Know in 2022
We're going to cover content marketing statistics for Saas businesses, B2B companies, and video, social, and mobile content, but let's start with some overall trends in the content marketing industry.
Content marketing stats & trends
1. 73% of marketers publish content at least weekly according to our GrowthBar State of Content Marketing Survey.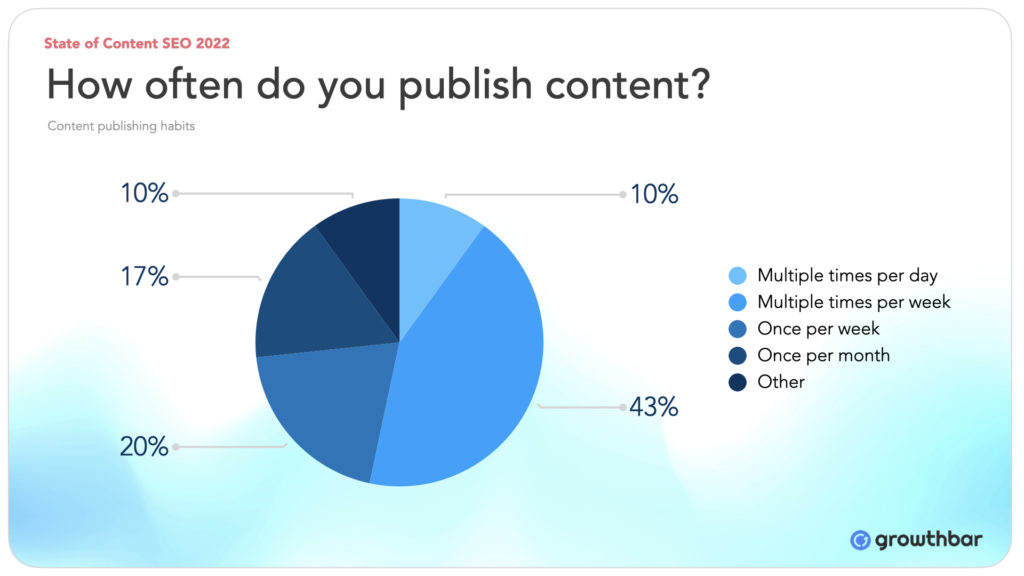 2. An astounding 88% of marketers say SEO will be more impactful in 12 months than it is today (GrowthBar State of Content Marketing Survey).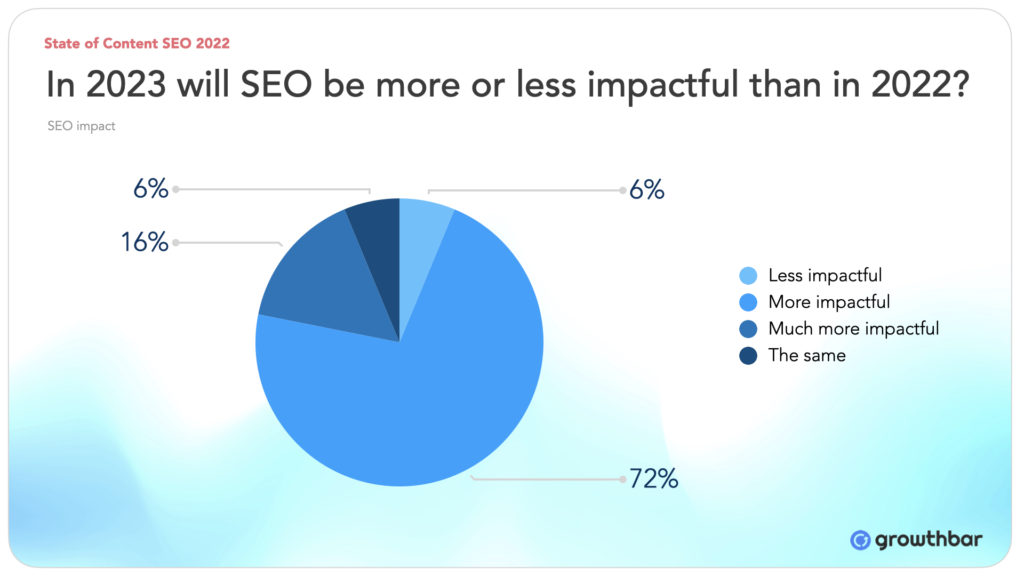 3. 60% of marketers say long-form content is the most impactful type of content, 13% say video, and 7% say social media (GrowthBar State of Content Marketing Survey).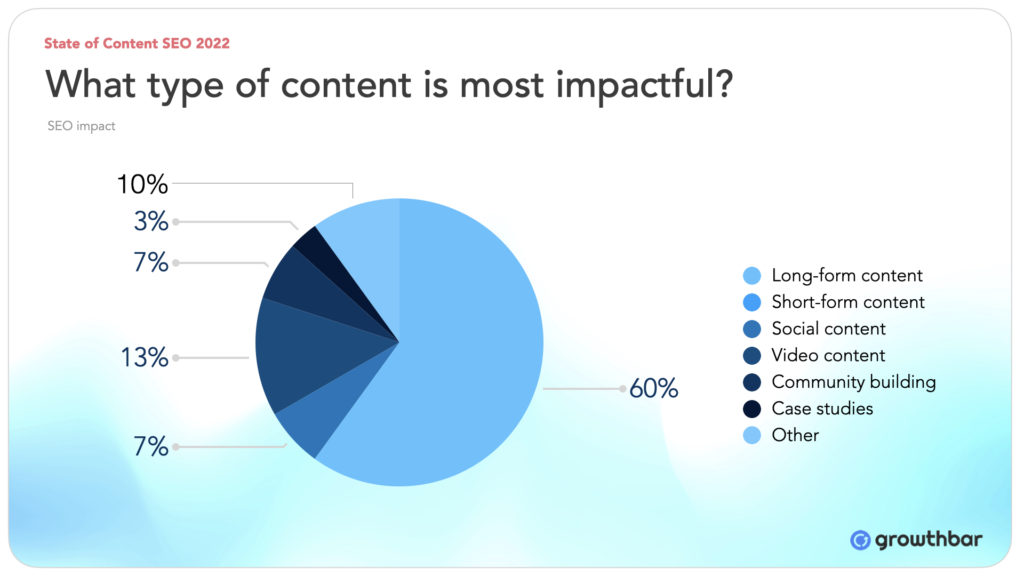 3. 90% of survey respondents say that SEO is a top 3 marketing channel. That's ridiculous! (GrowthBar State of Content Marketing Survey).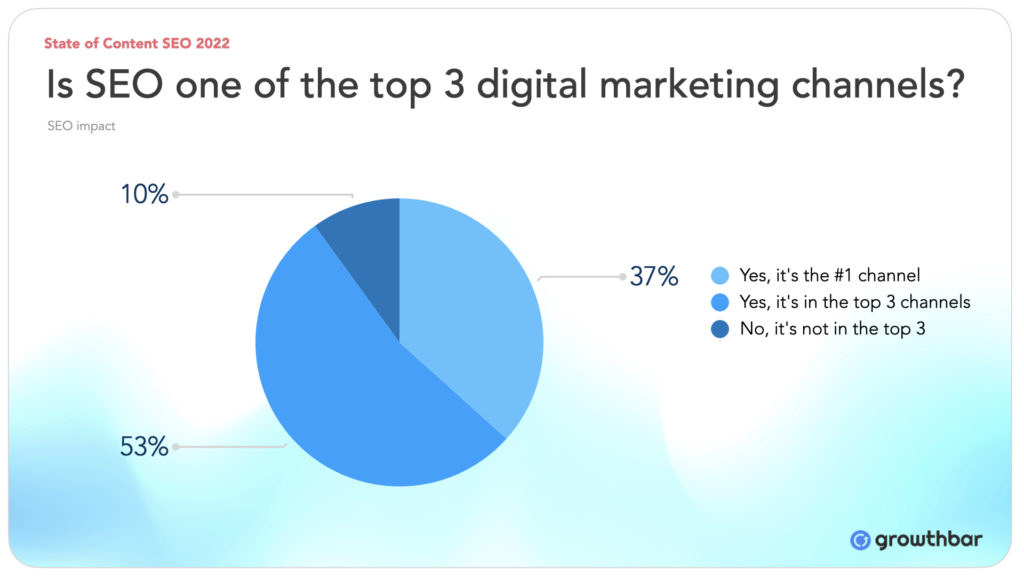 4. Want to see content marketing success? Top marketers focus on improving the quality of content and prioritizing search engine optimization (source).
5. WordPress users produce roughly 70 million new posts each month (source). Need help getting there? Read our how-to guide to scale your content creation.
6. The top performing content marketers have a documented content marketing strategy and use content creation, calendaring, and collaboration tools (source).
Create Your Content Calendar Now
7. What are your content goals? Forty-five percent of marketers want to increase brand awareness, 37% are looking to attract more website traffic, and 36% are focusing on generating leads (source).
8. The top challenges marketers face for content marketing include: creating content that generates leads, finding ideas for new content, and creating content that receives high levels of online engagement (source).
B2B content marketing statistics
B2B companies need to produce content: almost 50% of B2B buyers consume three to five pieces of content prior to engaging with a salesperson.
This means you're going to want to have a great internal linking and content cluster strategy in your blog to keep the traffic you've captured on your site.
And you'll want to learn these other B2B content marketing stats:
9. 55% of B2B marketers publish content multiple times per week, which is 12% more than the general marketer population (GrowthBar State of Content Marketing Survey).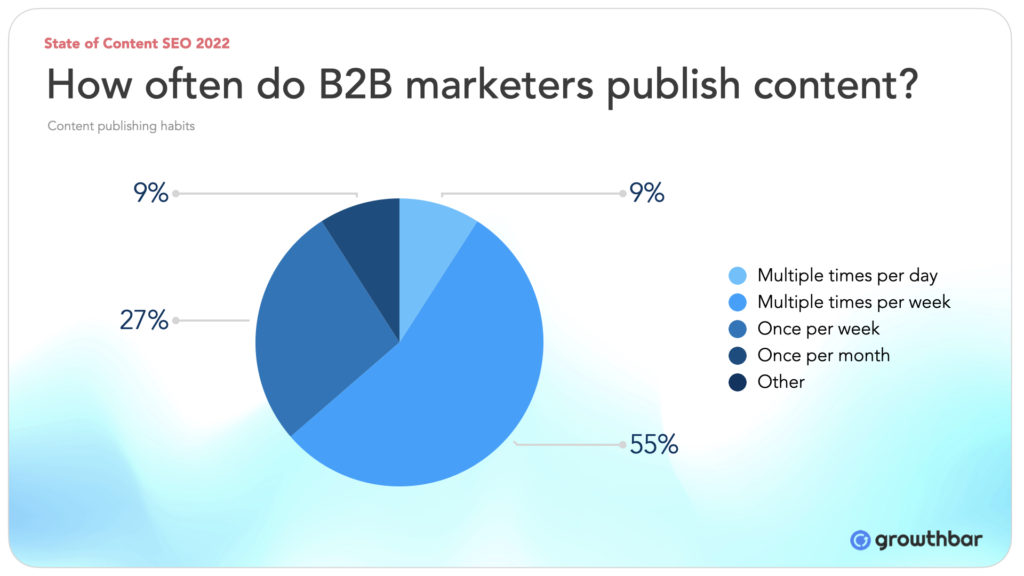 10. Top B2B content marketer performers prioritize creativity, craft, and the informational needs of customers (rather than personal promotions) within their content strategies (source).
11. A ridiculous 100% of B2B marketers say SEO will be more impactful in 2023 than it is in 2022 (GrowthBar State of Content Marketing Survey).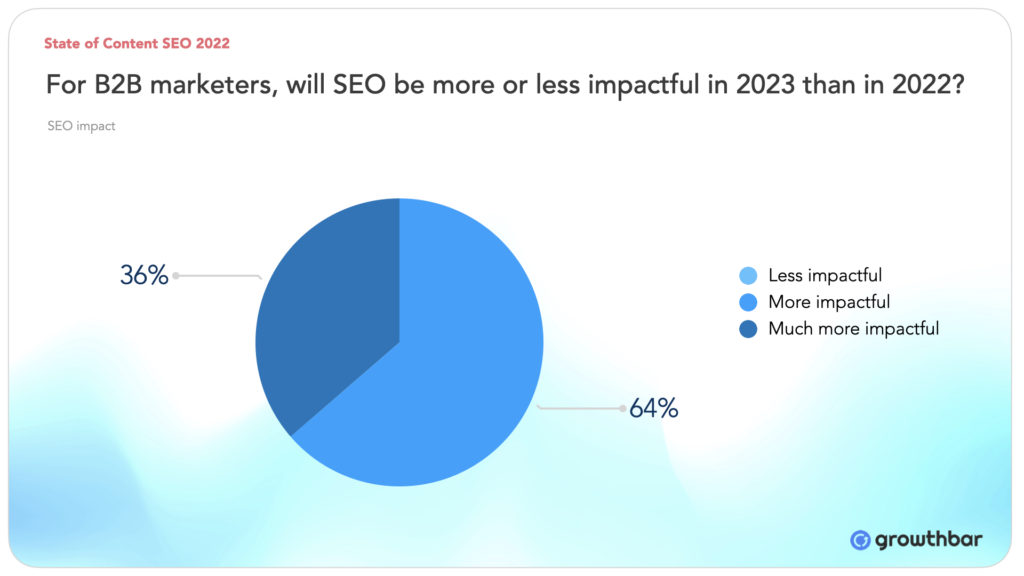 12. 75% percent of large B2B organizations (those with 1,000 or more employees) outsource some form of content marketing activities, usually content creation (source).
Ready for content writing help? Review the best blog writing services for content creation.
13. Almost 90% of B2B customers gather information about potential purchases online (source).
14. And, almost 30% of Google users only visit one page from the search results (source) You'll want to invest in SEO to get the traffic and revenue from being on that first page without having to pay cost-per-click.
15. Two more stats to drum that in: the link in the top Google search ranking has an average click-through rate of 32%…while results on the 2nd page of Google receive less than 1% of all clicks (source).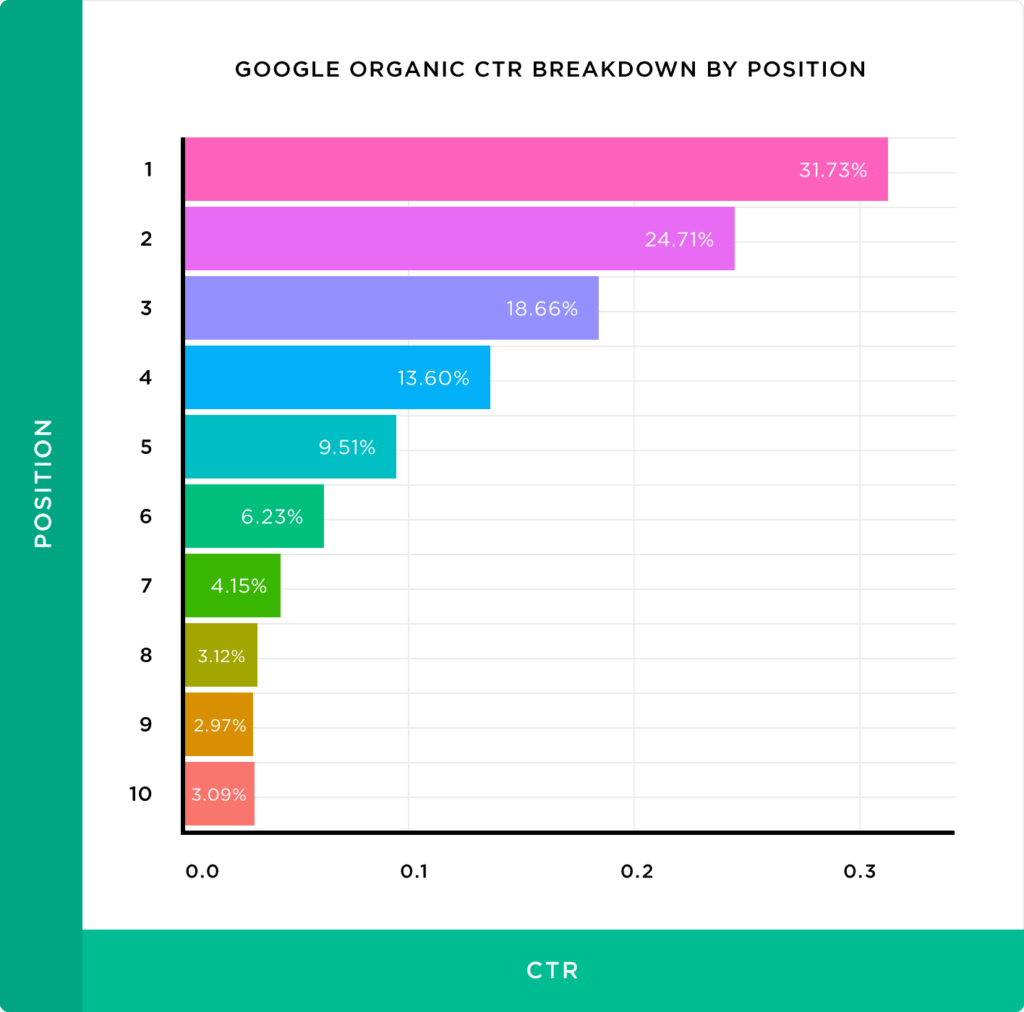 16. Long-form content is king: the most successful B2B content marketers publish case studies, e-books, white papers, long-form articles, and research reports in addition to shorter articles and posts (source).
Get your guide to long-form content.
Saas content marketing statistics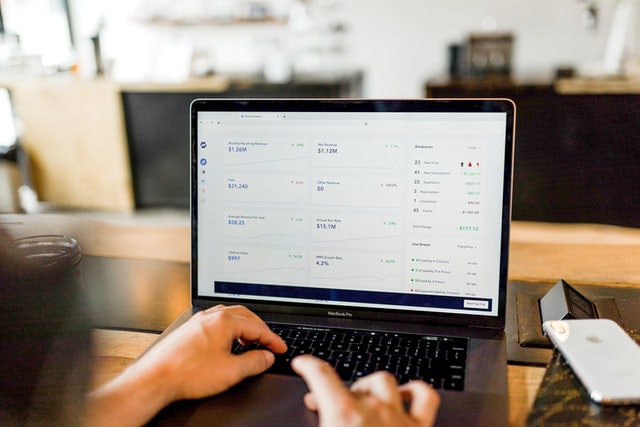 17. So this isn't exactly about content marketing, but this Saas statistic is pretty interesting: in the first three years, of business, public SaaS companies spend 80-120% of their sales and marketing revenue (source.)
18. Ready to boost your rankings? The type of content matters for Saas companies. Help articles, original research, and landing pages receive the most amount of backlinks on average (source). Get those backlinks by learning how to write the most helpful how-to articles and listicles on the Internet. 
19. More love for long-form content! Top-performing blog posts are 1,928 words long on average (source).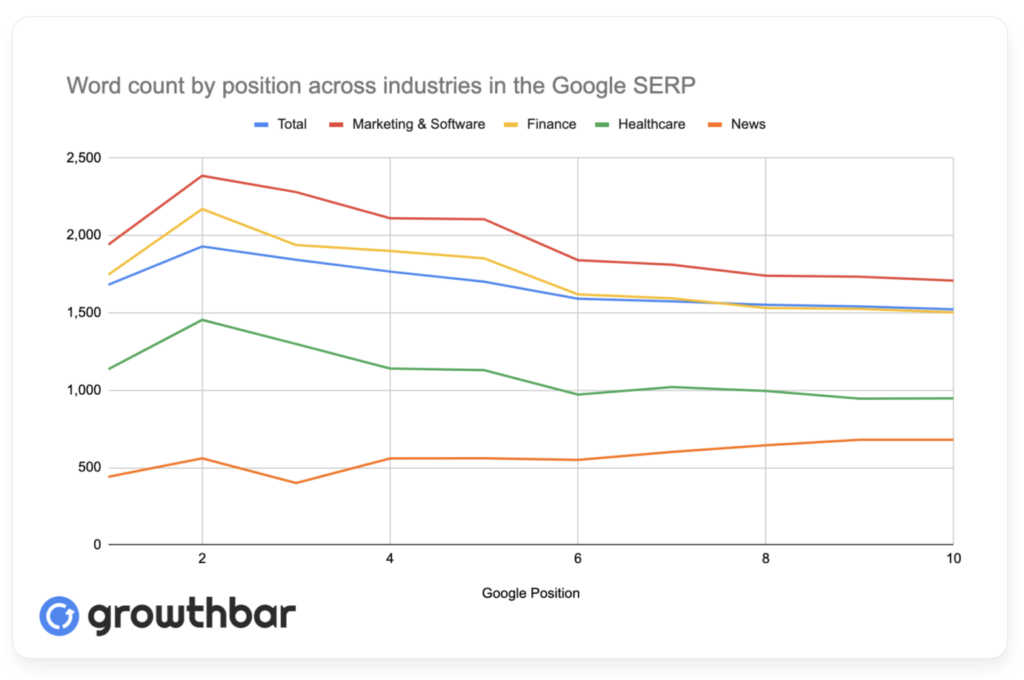 20. Most Saas companies will spend between half a million and a million dollars a year on content marketing (source). Want to reduce that spend? We're back to SEO again, which is typically worth about 3-5x the cost of the investment, which is much lower than traditional advertising.
Start with the Beginner's Guide to SEO.
Video, mobile, and social media content marketing statistics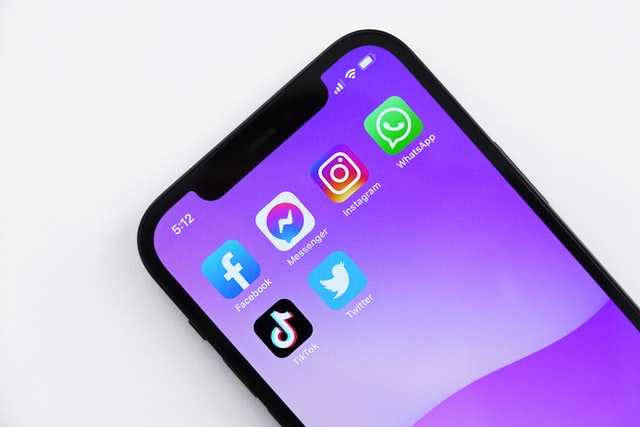 21. 94% of marketers use social media as a distribution channel for their content (source).
22. 80% of marketers leverage audio content and podcasts within their content marketing strategy (source).
23. 87% of marketers say video has increased their site traffic (source).
24. Despite its effectiveness, only 27% of marketers have tried YouTube SEO. This means there's probably a lot of opportunity still left on YouTube (GrowthBar State of Content Marketing Survey).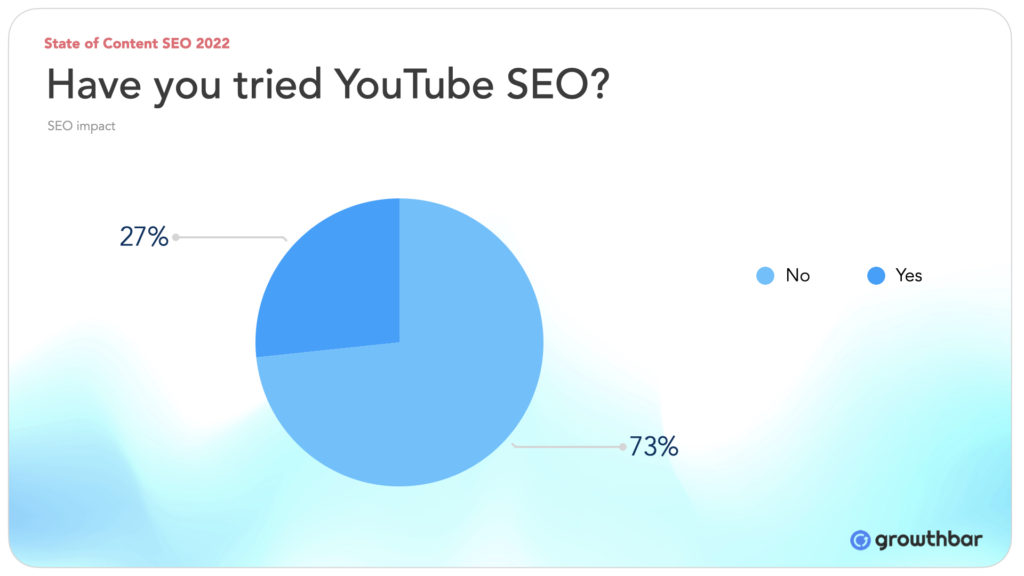 25. Seven out of 10 B2B buyers say they spend time watching video content during their sales journey (source).
26. And 42% of researchers use a mobile device during the B2B purchasing process. That's why it's imperative that your site is responsive and has a mobile-friendly UI. UX & UI matter!
Statistics About the Future of Content Marketing
27. 47% of marketers report that they will invest more in SEO in 2023 than in 2022. Only 10% of marketers report that they will invest less in SEO in 2023 (GrowthBar State of Content Marketing Survey).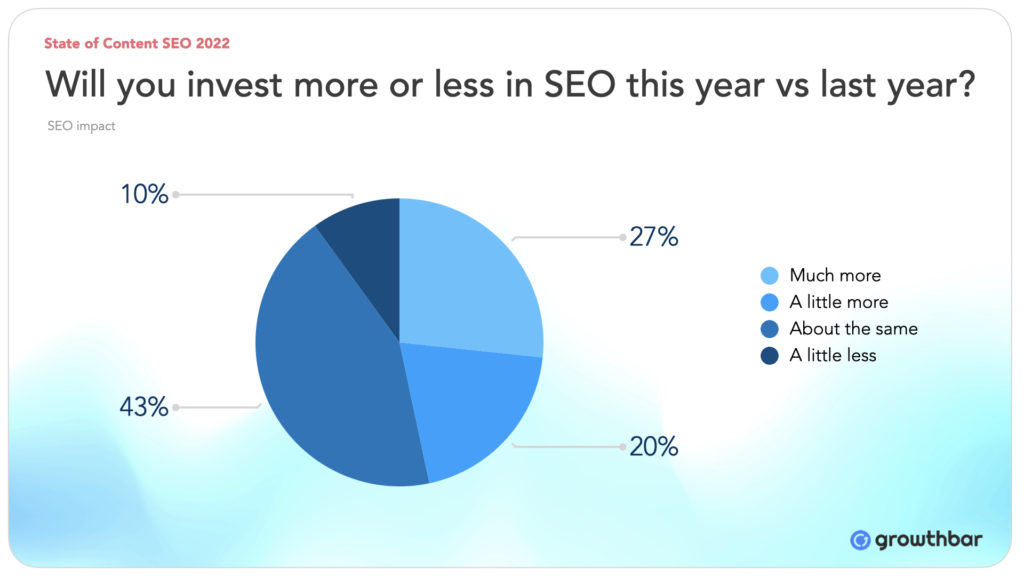 28. Marketers are very confident in content marketing. An astounding 84% of respondents say content is the future of marketing (GrowthBar State of Content Marketing Survey).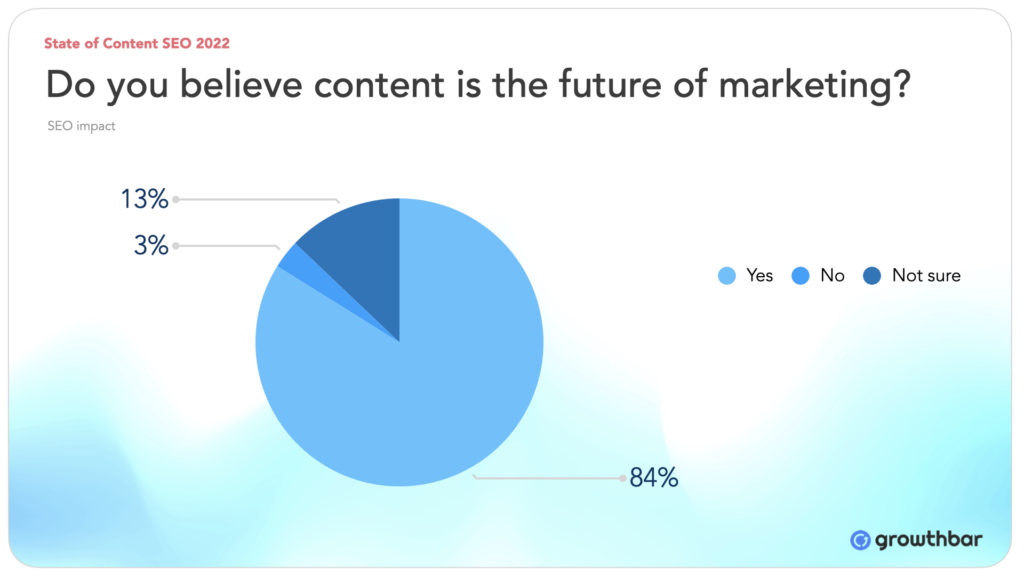 29. 53% of marketers say that AI is the future of content marketing.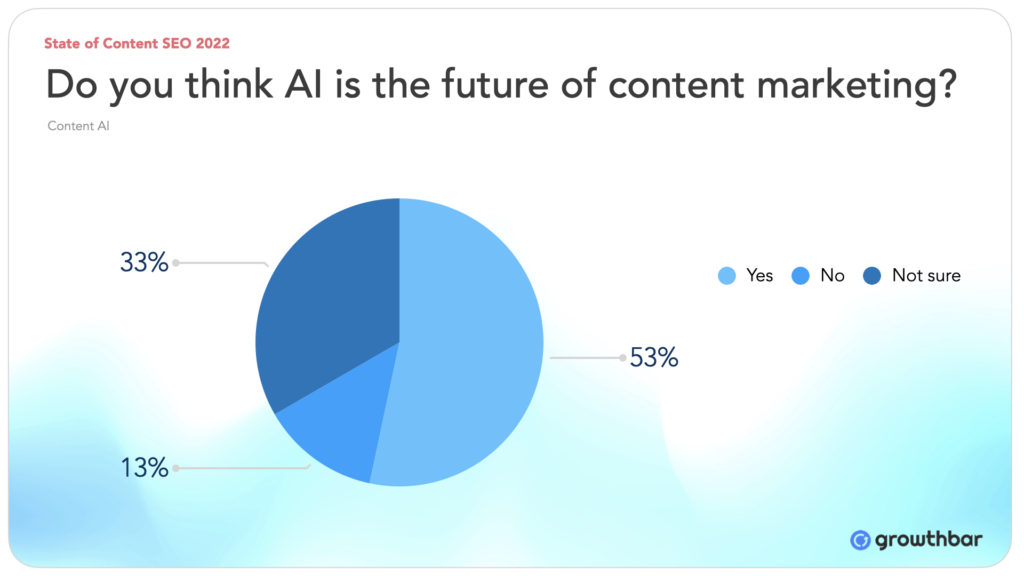 30. In 2022, 38% of marketers plan to leverage infographics for the first time (source).
31. Email marketing is still important: 57% of 45-54 year-olds want to see email marketing from brands (source).
32. Get ready for a new reality… 42% of marketers plan to increase virtual reality marketing tactics (source).
What else you should know about content marketing
Whether you have a content marketing strategy in the works, are just starting out with your blog, or are trying to determine what marketing channel to put your efforts into, you can't go wrong by prioritizing content.
Content marketing — with SEO content in particular — is one of the few remaining marketing channels that can be ROI positive without a ton of time or monetary investment. It's also great for brand building, understanding your customer, and getting your user experience right.
SEO enables you to tap into the largest search engine on earth — pretty affordably too.
Learn more about the value of SEO, or start seeing results with GrowthBar: