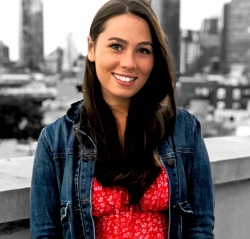 Latest posts by Madeline Hogan
(see all)
How to write a how-to article…as a writer I always appreciate some good irony!
And luckily for me–and you–writing a how-to article is a pretty straightforward way to create quality content for SEO. They're not only simple to write but are also a great way to demonstrate topical authority and expertise. And since they're both instructional and helpful, they can become very popular posts if you choose the right topic for your audience. 
I've written a lot of them, and am ready to add this next how-to blog to the list! So let's get started.
What is a "How To" Article?
A how-to article is, as it sounds, a post that explains how to do something, usually in a step-by-step format.
This could be anything from how to make a pie crust to how to do SEO for a SaaS company. They're a popular type of article writing, and a well-rounded blog frequently combines how-to content with what-is content, listicles, and other educational posts.
"How to" articles are a type of long-form content — extensive, comprehensive, and wildly effective. In fact, in a survey of 21,000 marketers, 60% of them said long-form content was the most impactful variety of content.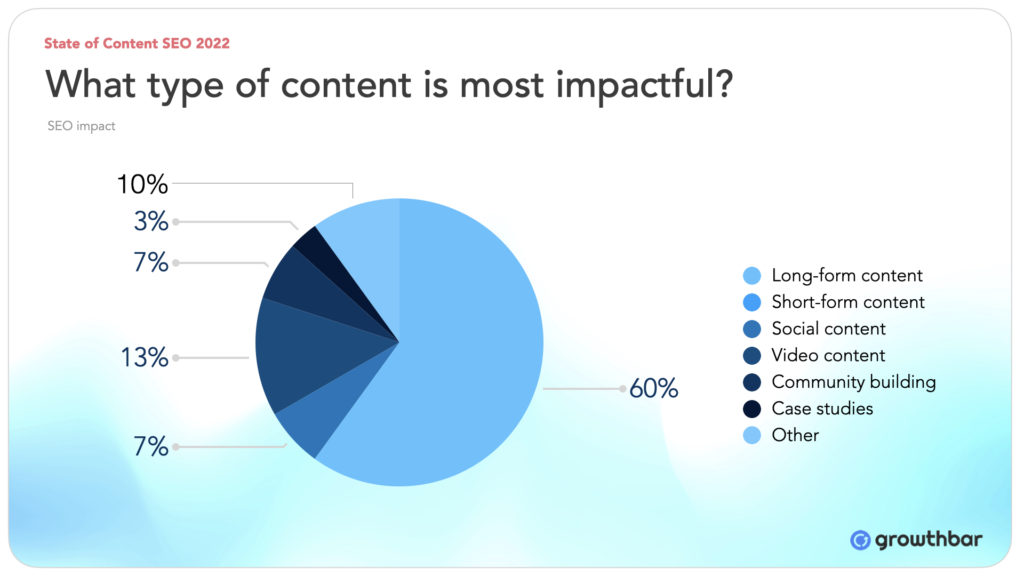 "How to" blog posts should give the reader the tools and tips needed to reach the desired end result in a clear and concise manner. The steps you outline should be easy to follow, and you should explain any potential challenges or obstacles along the way. 
Of course, it's also important to be accurate, so readers can be sure they're doing the task correctly.
Benefits of including "How To" content on your blog
Bloggers can increase blog traffic and engagement by adding how-to content. How-to posts are popular with readers because they offer clear instructions and solve a specific problem. They are also popular with search engines, which rank them high because of their usefulness to readers.
How-to content benefits include:
Useful content for a range of readers (which also leads to high shareability)
Engaging content–keeping readers on your page longer (which is also a great signal for Google)
Can be an article that ranks highly on Google (if it's search engine optimized)
Demonstrates authority and expertise
Helps with both acquisition (new customers) and retention (current customers)
Formatting opportunities: you can make articles for SEO, infographics that are really helpful at garnering backlinks, or videos that are great for sharing
How to Write a "How To" Article: Step by Step!
And now we get to the meat of your how-to article: the guidelines on exactly how to write it!
1. Keyword research
For how-to articles, you're going to want to start with a problem that you can solve. And of course one that your readers need help solving. This is where keyword research comes in: what are your customers looking for, what keywords do you want to rank for, and what is relevant to your offerings?
You want to choose a how-to topic that simultaneously:
You can (pretty easily) answer
Is helpful to your current and/or future customers
Is related to a service or product you offer
Has a good keyword difficulty score for your domain authority
Let's say you own an ice cream store. A good how-to article might be, "How to make homemade ice cream" or "how to put together a banana split" or "How to pair ice cream and wine."
Some how-to articles that wouldn't work for you would be: "How to plant a garden" or "How to fix your computer." The further away the post is from what you do an offer, the harder it is to convert readers into leads and then paying customers.
Posts that are outside your content won't fit into your content clusters, which doesn't look in Google's eyes (or help searchers). (Read how to get your internal links right for SEO here…yes it's another how-to!)
You'll really want to try to find posts where your product and service can either help or eliminate one of the steps (or all the steps) or enhance the final result. So the ice cream store owner might suggest using his ice cream brand for banana split and wine pairing.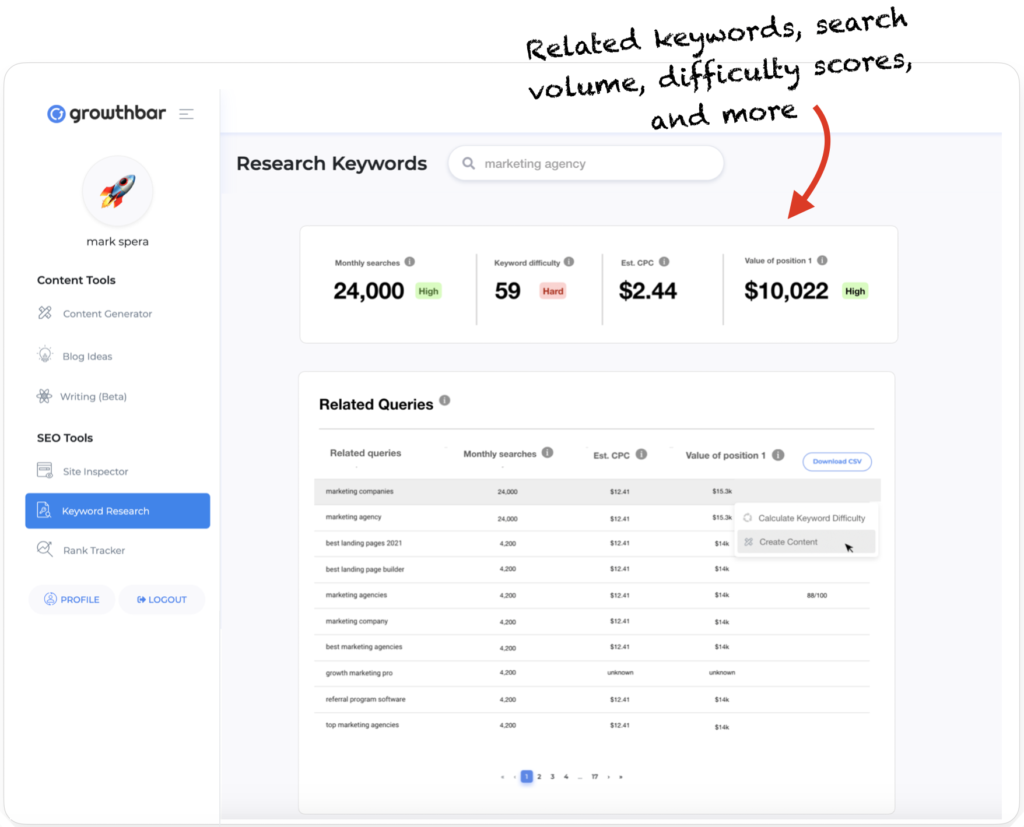 2. Resource research
One of the most important aspects of your how-to post is accuracy, and that's going to take some research! Even if you know off the top of your head exactly how to make homemade ice cream, getting some good resources you can link back to support your writing and show both Google and readers that you know what you're talking about.
Plus, doing some research into other high-ranking how-to posts on the topic can help show you what you should include to write a great post too.
3. Set up your formatting
Whether you're writing an article, designing an infographic, or making a video, how-to content should be relayed in a clear, step-by-step format, just like I'm doing here.
Add headings, whether they're numbered or not, helps break up the text and make it easy for readers to follow in chronological order. Plus, it's easier to write when you have all your headings set up in advance.
A how-to outline might look like:
Introduction
What is "the topic" ? This definitely depends on what your content is. If you're writing about how pair wine and ice cream, you don't have to do "what is wine?" or "what is ice cream?" But, you might want to do "What is a wine pairing?"
How to "the topic" with step-by-step instructions
FAQs or additional tips
Conclusion
4. Complete each step in your audience's eyes
Since how-to articles are often topics you have experience with, it's important to review each step from your audience's eyes. What might be obvious to you could be a brand-new concept to your reader, so you want to make sure to explicitly state each step, sort of as if you were creating a recipe for whatever solution you're providing.
You might have to go back and add additional steps at this time, which is fine! The more comprehensive you can be–while still being concise–the better.
5. Add images or videos if appropriate and possible
After you've written out each of the steps of your how-to guidelines, it's time to make it interesting. Adding in relevant images and videos for each step is very helpful, especially if your readers are making something physical. Following along with worded instructions is great, but being able to visually see if you're on the right track can be extra helpful.
Images, charts, and other graphics can also help improve overall engagement.
6. Answer supplementary questions
Don't stop after your steps! A great way to optimize your how-to article content is by adding additional information after the "how-to" section to make sure you cover everything related to the topic.
So if we're working with the banana split topic, some information you might want to cover could be "How to tell if your banana is ripe enough for the sundae," "Additional toppings to add," or "What is banana split pinoy style?"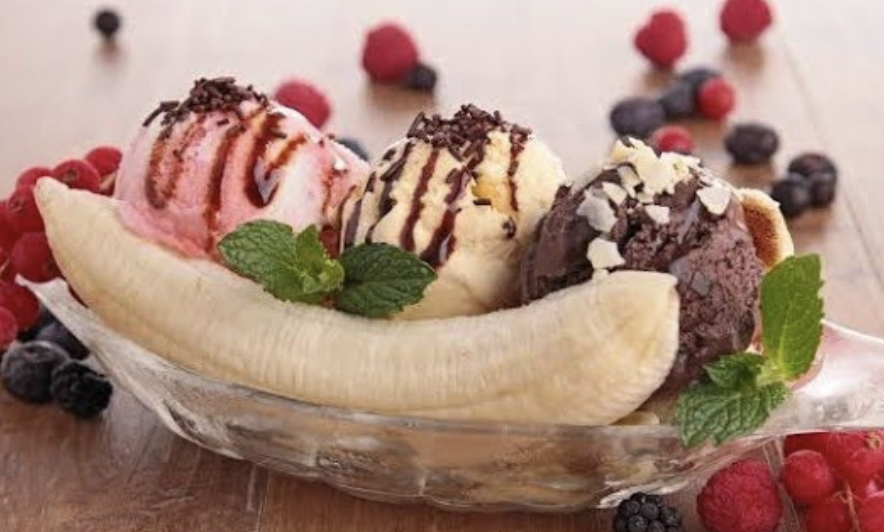 These questions provide more comprehensive content so readers can get all their questions answered without leaving your page. They can also be a great place to include long-tail keywords within your post.
Whether you set up an FAQ section, list some additional tips (like I do below), or include relevant definitions, the more helpful content you can provide in this style of article the better! I always love using GrowthBar's "Related Searches" section of its content generator. It always gives me great inspiration on what information to include.
7. Provide additional help
Depending on what you're teaching someone to do, providing resources and tools at the end of the article is a great way to add external links, more content, and help out your readers. Plus, this is a great way to plug your service or product.
For example, when it comes to banana splits, you can recommend your favorite ice cream scooper, or ice cream brand (yours). In our post on how to create a content calendar, we ended by sharing some tools readers can use to make their content calendar.
Other options are a list of bulleted additional resources–whether they be internal content or external links you can direct them to–plus helpful videos, charts, or downloadable checklists and guides.
8. Add CTAs
Like all other posts, you want to make sure to include CTAs throughout your piece. Whether your product is helping them with a certain step or to enhance the final product, you want to direct all the great traffic to take the action you want them to take.
Tips to make it the best "How To" Article on the Internet
Now that you have your step-by-step instructions, use these last few tips to make your how-to article perfect.
Be specific
While it's important to include relevant information throughout your article, you want to keep it specific within the steps. If you start losing focus of the topic, your reader will too. So keep it comprehensive, but straightforward.
Have a great introduction and conclusion
We've learned this since elementary school: great introductions and conclusions can make or break a piece of writing.
In your introduction, your goal is to hook your searcher. It's one of the first things they read, to make it catchy, but also authoritative: they want to figure out as quickly as possible if your page will provide them the answer they're looking for. And you really have just a couple of seconds to do it, so put some time into this!
There are also some people who will decide whether to read an article by reading the conclusion first. Again, it helps show them whether or not your page can be helpful for them. You want to use the conclusion to summarize the key points of the post to encourage these readers to read your entire article.
Improve your title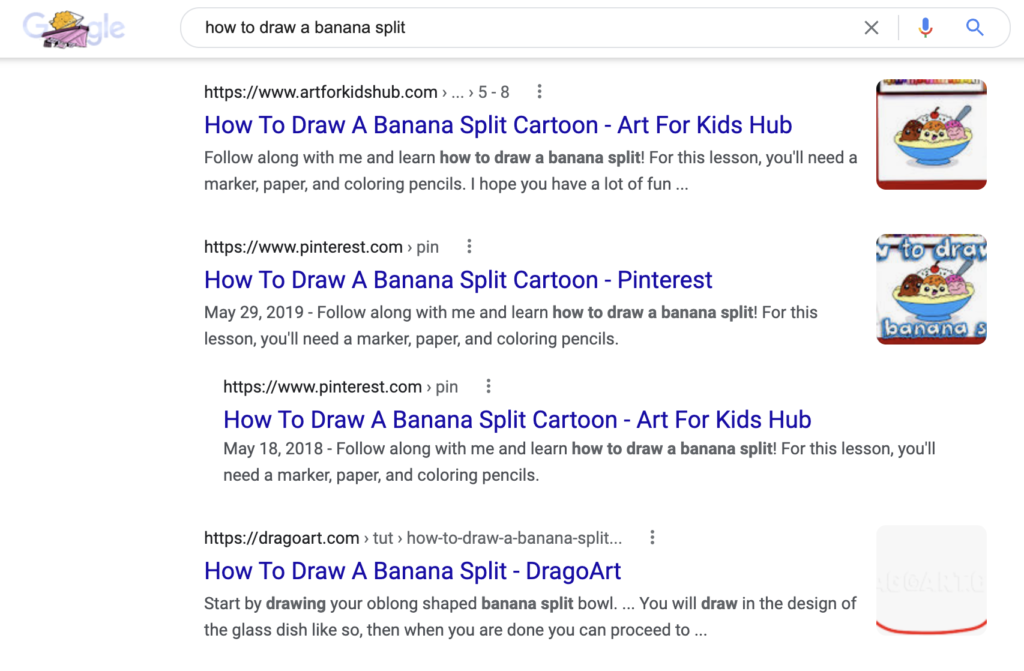 A lot of titles of "how-to" articles are going to be very similar. So, doing what you can to make your title stand out and attract eyes on the search engine results page will help with your click-through rate.
So instead of "How to make a banana split" try "How to make the best banana split (in less than five minutes)" or "How to make the best banana split you've ever had." Quick hint: check the titles of the top-ranking post and see what seems to be doing well.
You'll also want to add great meta descriptions that ​​can help you stand apart from the competitors on search results and get clicks to your post. Plus, they can support your SEO efforts by signaling what your page is about and that you're covering the topic well.
Add links (internal and external)
Building backlinks–external links–are a necessary part of any good search engine optimization (SEO) strategy, and the best links are from sites that are in the same space or niche as you. When a site like that chooses to link to a piece of your content, it's sending a signal to Google that your content is worth being recommended.
Some natural backlinks could include:
Backlinks from other websites siting your page as authority on a subject
Linking its other brands in footers and navigation
Resources and additional reading in the sidebar
News media features you for doing something newsworthy (PR)
To do this, you'll first need to identify how many backlinks you need. The best way to do this is by using an SEO marketing tool that will show not only how many backlinks you need, but also where competitors are getting links from.
(By the way: you can use GrowthBar to quickly view the backlink profile of any site, which means you can see who's linking to your competitors.)
Internal linking is one of the most important things you can do to rank in the search engines. Internal links are contextual links that show your users relevant content, and they allow search engines to find out what content on your site is related and to determine the value of that content.
There are several types of internal links. In addition to links on your homepage, menu, footer, etc., you should always add links within your content. By linking to other content on your site, you will keep users on page and create a richer experience for them.
The more links an important page receives, the more important it will seem to search engines, and the clearer that that topic and pillar page hold weight on your site. That being said, don't go crazy with internal links. Make sure you're linking articles together relevantly, with accurate anchor text.
Conclusion: How to end your How-to article
To finish off your how-to article, make sure to edit and proofread, and get in those CTAs. You might also want to end with some additional resources like I'm going to do here. Pick resources that are relevant to your topic, so that they're most relevant to your readers.
I think you should check out these posts next:
If you're stuck on how to get started, try outlining the steps needed to complete the task at hand. Once you have those down, it's simply a matter of filling in the details. Use this guide to stay on track, and you'll have a great how-to article in no time!