Content marketing isn't just another strategy; it's the pulse of your brand's presence in a flood of other brands. Leaving it to chance means neglecting your business. And I say that with all the tough love in the world.
I get it – content marketing involves many tiny pieces and can get overwhelming quickly. But you don't have to go it alone. There's a library of tools that, when combined, will make your content job a cakewalk.
That's why today, I'm going to share with you the best content marketing tools. And this isn't necessarily about AI tools. Many of these tools were around before we could utter "ChatGPT." However, AI is a welcome addition to some of them. 
Let's get right into it!
Look, we love writing SEO-focused content. We do. But as demand grows, we need to pick up the pace without sacrificing quality. 
How's that possible? With AI, of course! In short, GrowthBar speeds up the content creation process by shaving off time from time-consuming tasks.
Not only will it scan hundreds of results in the Google SERP and generate a complete SEO-focused outline for you (including optimal headings, keywords, word counts, internal links, and more), but the AI Writing Assistant will also write your first draft in 2 minutes. 
And don't worry about manually adding internal links: GrowthBar will scan your website for the best linking opportunities.
You can also find the ripest keywords you can rank for, as well as dig into the strongest backlinks from your competitors.
If dominating your niche through high-volume yet high-quality content sounds like a far-away dream, GrowthBar just might change your mind.
Who GrowthBar Is For
GrowthBar is for SEO-focused bloggers and content teams who want to write content 10x faster.
What Does GrowthBar Do?
GrowthBar ramps up your content and SEO efforts by streamlining the process of planning, writing, and optimizing long-form blog content. Or short-form content. Or any content you may need. 
Pros and Cons
👍 If your goal is to save time on content creation overall, then this tool is for you.
👍 Users rave about our customer service. Issues may appear, but support solves them all with promptness and kindness.
👍 The Chrome extension is beloved among go-getters who want to research and plan content on the fly.
👎 Some users would find GrowthBar more useful if it had Hemingway-esque features, such as pointing out which sentences are too long.
👎 AI-generated text may need to be refined before it's publication-ready.
👎 No matter how smart, every bot needs training. This is why it may take a bit of learning to create the best AI prompts tailored to your clients and guidelines.
GrowthBar Features
Chrome extension (free with account!)
Blog post generator
Drag-and-drop 2-minute blog post builder
Custom AI models
Blog post idea generator
Rank tracker
Pricing
Standard: $48/month
Pro: $99/month
Agency: $199/month
How much do you know your audience? Like, really know them? That's essential for creating content that resonates with them.
Of course, unless you follow each of our customers down the street, it's impossible to understand what goes on in their lives. But there are a few things you can do to get to know them, including knowing where they hang out and what they talk about.
With SparkToro, you can know the websites they use. The podcasts they listen to. The social channels they use. So that your targeted content can appear in the right place at the right time. (You'll get an actionable list for that, by the way!)
Plus, SparkToro massively helps with audience research. Those gaps your interviews couldn't fill? This tool is the missing piece of the puzzle to build your data-driven personas.
(By the way, Moz co-founder Rand Fishkin has also co-founded this tool. So you're in for a treat.)
Who It's For
SparkToro' is for a whole bunch of people: content marketers, PR pros, agencies, consultants, founders, creators, market researchers…and, of course, content creators.
What It Does
SparkToro helps youSparkToro helps you enhance your content marketing and fine-tune your social ad targeting by showing precisely who your audience is, what they talk about, and where to reach them. Plus, it helps you find the best influencer deals and promising PR opportunities
Pros and Cons
👍 You'll find plenty of targeting options for audience discovery and data points you probably wouldn't have considered during your regular research.
👍 Onboarding is a breeze, as there's an intro instructional video to get you all set up quickly.
👍 Within just seconds, you can get access to data you'd likely have taken months to collect without the tool. While old-school audience research is (and always will be) essential, this tool is excellent for when you're in a pinch.
👎 For the free-version users, the number of searches is limited, and you may not find the data you want as fast.
👎 For niche industries, the statistical significance of the data may be a concern, despite users claiming that lower-volume data is improving.
👎 The majority of results provided by the tool were from US companies. If your audience isn't US-based, you might want to look for alternatives.
Features
Audience research
Behavior demographics
Text insights
Sources of influence
Lists and data exports
Pricing
Personal: $50/month
Business: $150/month
Agency: $300/month
Or, get a free account with 20 searches a month!
Not sure what your next blog post should be about? Let your audience help you out!
As the world's largest index of social engagement data, BuzzSumo combs through blogs, news sites, forums, and online communities to discover the latest buzz surrounding your brand's core interests.
This means quick-win media chances, the ability to dodge brand crises, and keeping one step ahead of your market rivals. Or peers, if you're not the competitive type.
You can use individual tools for a quick sneak peek or dive deep into full-blown competitor analyses with BuzzSumo. 
The Content Analyzer serves up an array of fresh content ideas. You can use the Backlink Tool to swipe the biggest fans from your competition. Set up Alerts to stay in the loop about their latest moves and even look at their media connections. And they also have a cool Keyword Tool to decode their SEO strategies.
Pretty cool stuff!
Who It's For
For marketers, marketing agencies, journalists, and content creators of all sizes.
What It Does
BuzzSumo is the go-to tool for content enthusiasts seeking a quicker route toward comprehensive content research and performance insights. From Facebook to Twitter and Reddit to Pinterest. And more.
Pros and Cons
👍 There's a handy alert system where you can receive notifications right into your inbox.
👍 BuzzSumo is super easy to navigate. Whether you're hunting for content ideas or tracking the latest trends, it simplifies the entire process.
👍 BuzzSumo packs a punch regarding features, which is great for some but bad for others. For example, they can get too much when not all align directly with your work.
👎 Also, their user interface needs to be updated and could be more engaging and attractive.
👎 Two words: price tag. At $249 per month, it's not exactly a budget-friendly choice.
👎 Some folks have pointed out that BuzzSumo misses out on data from LinkedIn, which could be a letdown for users active on the network.
Features
Content ideas generator
Backlink analysis
Content Analyzer
Backlink Analyzer
Related keywords
Pricing
Content Creation: $199/month
PR & Comms: $299/month
Suite: $499/month
Enterprise: $999/month
+ You get a 30-day free trial.
"Personalization" is a buzzword in content marketing for a reason: it drives business growth. The best thing about it is it's not hard to implement, not with Uberflip.
Dive deep into the performance of your content at each stage of the buyer's journey. Then, use content recommendations to empower your sales team and speed up those sales cycles.
You can use this platform without being a tech whiz. Got a demanding demand or ABM campaign? Uberflip is your secret weapon.
Craft customized microsites in minutes and connect your tech stack data for deeply personalized content recommendations for each unique buyer.
And when it comes to deployment, there's no need to wrestle with web development or IT. Uberflip streamlines content management by automatically organizing your entire digital content library, no matter where it's hosted.
Now, Uberflip generates mixed reactions in review platforms. But you know what they say: every coin has two sides. I leave the decision to you!
Who It's For
Customer-facing marketing teams who want to deliver exceptionally personal user experiences. 
What It Does
Uberflip is designed to captivate your audience at every stage of their customer journey. It simplifies how you organize your content, helps you craft personalized experiences, and paves the way for exceptional results at every step of the buyer's process. So that prospects become your #1 fans.
Pros and Cons
👍 Uberflip shines when it comes to customizing content for different target audiences, making it more engaging.
👍 Users have had positive interactions with Uberflip's service team and other fine folks in the Uberflip family.
👍 It's a handy content hub that lets you create engaging content experiences for different customer segments. I avoid saying "all-in-one" whenever possible, but that's what it is.
👎 Feels a bit outdated. By outdated, I mean 10-years-ago-outdated. Yikes.
👎 Some users find the pricing a bit high for the offered features. They also mention restrictions in the number of marketing streams and CTAs, which can be confining.
👎 Uberflip's interface can be clunky, and getting it to sync with other systems isn't always easy. Apparently, over time, the platform's backend has gotten complex.
Features
Content management
Personalization
AI content recommendations
Sales empowerment
Lead and intent capture
Analytics & ROI
Pricing
Uberflip hasn't provided any pricing information, which is typical for a few tools. In this case, you'll need to book a demo to get pricing information specific to your business.
You don't just want more traffic. You want high-quality traffic. You can only achieve that through targeting the right keywords and then optimizing the content associated with those keywords so that it resonates perfectly with your target audience.
For this bit, I want to zero in on SiteGuru's stellar content optimization features (even though it's a full-stack SEO tool). 
It gives you (the best of both worlds) the chance to enhance content that's already good but could be better and salvage stale content that's dropping from the rankings. This way, you won't miss a beat regarding content opportunities, good or bad.
These are, respectively, "low-hanging fruit" and "content needing attention." These features alone are enough for a content marketer to bask in. But of course, you get a lot more than that, with a focus on SEO optimization.
Who It's For
Online marketers who aren't SEO nerds but want to create SEO-focused content.
What It Does
Every week, SiteGuru crawls your site and spots optimization opportunities, SEO-wise. It then gives you a list of exactly what to do (and in which order) to climb the rankings, week after week.
Pros and Cons
👍 If you're looking for a fancy tool full of bells and whistles, you won't find it here. Clean interface, straightforward, no-nonsense.
👍 You don't need too much of a background in websites/SEO knowledge, as Siteguru is very clear on what to do and why to do it.
👍 This tool is always in development. Blink, and you might get another feature. This is a pro and a con simultaneously, as some users can find it hard to adapt to the quick changes.
👎 Some of the features could be better explained without jargon, and some "about" info might be missing for some features.
👎 It doesn't do keyword research, which would be awesome. Some SiteGuru users use SpyFu and other tools because the tool still doesn't offer this capability.
👎 Some users have reported experiencing bugs, but customer service quickly took action.
Features
Keyword tracking
SEO goals
Historical SEO timeline
Weekly website crawl
Prioritized SEO to-do list
Pricing
Small: $49/month
Medium: $99/month
Large: $199/month
Remember when you first started your business, and you used to do everything – from logo designs to social media graphics, yourself?
(If you haven't, then I'm sorry you've never dragged and dropped a graphic element and felt incredibly proud of your inner designer.)
That's what makes Canva so famous: anyone can use it. It offers a bunch of templates, it's customizable and affordable, and it helps businesses with their branding. Open their library, and you'll know what I'm talking about when I say it has everything you'll ever need – at least until you can hire a designer.
And you don't have to create anything from scratch if you don't want to – Canva has a near-endless library of built-in templates and design elements created by pros. All you have to do is whip things together.
Fonts, illustrations, stock photography, GIFs, and more – Canva is a complete tool for anyone who wants to create content marketing materials, regardless of experience.
Who It's For
Canva is a visual suite for…well, everyone. But for the sake of this post, we'll say content marketers.
What It Does
Canva helps you create graphics and logos within minutes with drag-and-drop editing and pre-built templates. From presentation documents to brochures and Instagram posts, this tool was made to simplify content marketing across the board.
Pros and Cons
👍 Your data and designs are automatically saved, so your hard work remains intact if there are any hiccups.
👍 There's an excellent collaboration feature for teams.
👍 Can't complain about the pricing. Canva is the second cheapest tool mentioned here.
👎 While the Free version of Canva is fantastic, it has some restrictions, particularly regarding access to top-quality layouts, elements, and features. If you're looking for a more professional design experience, you might consider upgrading to Canva Pro.
👎 Proper guidance on how to make the most of its features would be a welcome addition.
👎, if you're not a pro designer, your creations won't look like a pro designed them unless you use pre-built templates and make minimal changes.
Features
Pre-built templates
Font selection
Graphic elements
Stock image library
Image upload
Drag-and-drop editing
Collaboration
Pricing
Pro: $12.99 per user/month
Enterprise: $36 per user/month
And, of course, a free-forever version.
There's nothing more satisfying than moving a Trello card to the "Done" column. Again, if you haven't experienced that, I feel for you.
Well, Trello is the apple of remote content teams' eyes for several reasons: it organizes everyone's workflows, helping all of you get a single view of who's doing what, when each piece of content is due, which pieces have already been published, and more.
Think of a Trello board as a digital whiteboard to organize your content projects. It's your creative hub, presented in Kanban style. Each board is like a different project or topic – for example, you can have one for your blog, another for social media, and so on.
And inside each board, you'll have lists, which you can use to categorize each stage of the creation process. And inside lists, you have cards! These are like digital sticky notes. Each card can represent a specific task or content piece you can organize.
It's also a handy personal to-do list if you'd like to use it that way.
Who It's For
Marketing teams, content teams, product teams, engineering teams, developer teams…or any teams that want to collaborate faster.
What It Does
Trello simplifies your team's workflow, no matter where you're located. By organizing, tagging, and prioritizing your tasks in a simple shared dashboard, you can all stay on the same page about every project.
Pros and Cons
👍 You can include images on your boards to add a nice visual storytelling touch to your ideas.
👍 You can personalize your boards, set due dates, and share files. It integrates well with other apps like Slack. You can also include Power-Ups, enhancing your Trello boards with extra features.
👍 You can create tasks, prioritize them with color labels, and easily update your calendar. It's perfect for keeping your projects on track.
👎 For some, Trello can become a bit overwhelming, especially when you have plenty of boards and tasks. It can get confusing when people use each other's checklists, making things hard to track. When you've got tons of notes and items to handle, it can become disorganized and messy.
👎 Some dissatisfied users explore alternatives like Notion, which offers a Trello-style board and a more extensive set of features. It's a matter of personal preference.
👎 The app is limited in anything beyond essential task management, and it might require you to use other apps that offer extra features. It may fall short for growing content teams, but it can be a great alternative for smaller ones.
Features
Creation and assignment of tasks
Due dates
Color-coded task prioritization
To-Do lists
Drag-and-drop capabilities
Recurring tasks
Power-ups and integrations
Pricing
Standard: $6/month
Premium: $12.50/month
Enterprise: $14.17/month (billed annually at $17.50 per user)
Again, there's a free-forever plan for smaller teams and uncomplicated project management.
Brafton is a data-driven content marketing agency fueled by client goals. Their content marketers will meticulously plan and execute each campaign and always work based on your most important KPIs. They follow a rock-solid process that's all about resonating with target audiences and helping their clients make money. 
Whether you need small strategic tweaks or a massive content overhaul, Brafton can help you. As they say, no project is too small or too big for them.
Who It's For
From Fortune 500 businesses to mom-and-pop shops or content teams who need a boost.
What It Does
Brafton is a leading content marketing agency that helps businesses succeed by offering creative and scalable content marketing services worldwide. Their winning formula: killer marketing data + in-house creative geniuses = high-quality content. 
Pros and Cons
👍 Nothing beats real human work and creativity. If you're ever scared that AI won't meet your demands, it's never too late to go old-school. Especially with a winning team like Brafton's.
👍 Their platform is like a virtual workspace where you can track progress, see who's working on each project, leave comments, and even shoot direct messages to the writers.
👍 Managing marketing for different audiences is hard, but Brafton has a knack for making it all seem simpler and more manageable.
👎 Users have reported restrictions on saving files directly into the platform.
👎 Version tracking could be simplified. Hunting down different versions of a piece of content can be challenging.
👎 Sometimes, the loading times are a bit slow, and there are moments when the product just won't load, even after a few refresh attempts.
Features
A bespoke content marketing platform
Kanban-style content display
Easy, straightforward in-platform communication
Campaign planning
Performance management
Digital asset management
Pricing
Get in touch with Brafton for a personalized quote.
Conclusion
I don't mean to say that these tools will take your brand from scratch to success. They're going to assist you with every single stage of content creation, no doubt about it. But let's be realistic here: we should still be doing a chunk of the work.
While these tools can automate, analyze, and inspire, it's your unique creativity and vision that will truly set your content apart—that, and knowing your customers beyond vanity metrics and demographics.
All in all, these are just a few of the countless tools I could be mentioning. I'd love to know which of the above your business wouldn't thrive without!
Any awesome tools I haven't mentioned? Let me know in the comments! 😃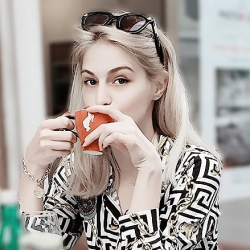 Latest posts by Lana Rafaela
(see all)