If you're an SEO or marketer working for an agency, you know things can get cutthroat pretty quickly. The burdensome workload, the (often poor) time management, multiple websites, clients, deadlines, rankings…just writing this gives me burnout syndrome. 
Try to keep track of it all without really good systems in place, and you'll go wild. That's where SEO tools step in to save your sanity.
In this article, I'll mention some of the best SEO tools for agencies, how they can save you tons of time and effort, and how they can set your business apart so you can wow and retain more clients than ever.
Let's get right into it!
Semrush for All-Around SEO
For a lot of us, Semrush was the first step towards SEO and everything it entails. And rightfully so: if anyone could squeeze the entire concept of SEO into a single solution, Semrush has already done it.
The platform owes its prowess to a powerful feature set, complete with keyword research, tracking, backlink analysis, traffic data, and anything else related to SEO. And I mean anything. There's so much inside it that some users even complain that they won't be able to use every single feature in a lifetime.
That's exactly why you see it everywhere, and also why veteran marketing pros swear by it.
If your agency has Semrush in your tool stack, you can rest assured that you'll reach your goals, sooner or later.
What It Does
Semrush is an industry leader helping businesses gain better online visibility. Whether the goal is to find top-priority keywords, spy on the competition's SEO strategy, or build better links, you can do it all in a single dashboard.
How It Helps Agencies
The greatest thing about Semrush is that it was built with agencies in mind. Inside the tool, you'll find the "Agency Solutions" tab, where you can get certified as an agency partner, find built-in customer relationship management (CRM)​​​​​​​, marketing contract opportunities, and more.
Features
Competitive Research
Link Building
Technical SEO
Content Marketing
Market Research
Advertising
Pros and Cons
❌ It's an all-in-one SEO suite, meaning you could potentially get overwhelmed with the amount of information under the hood.
❌ You might want to learn a little bit of SEO before diving headfirst into this tool, as it's not designed to teach the basics.
❌ It's incredibly pricey compared to other tools. It does have a free-forever plan, although you're limited to 10 daily searches.
✅ If you need more than just SEO, It also offers unique add-ons such as online reputation management and heat maps to view how site visitors interact with each page of your site.
✅ It allows you to get a 360-degree view of your SEO performance.
✅ If you don't want to use any other SEO tools, you won't have to. But we do have a list of alternatives you could consider!
Pricing
Pro: $129.95/month
Guru: $249.95/month
Business: $499.95/month
GrowthBar for Content and Keyword Research
You could write a Pulitzer-winning blog post. But is it optimized for SEO? And most importantly, does AI help your content team write it 10x faster?
GrowthBar will make sure it does.
Allow the #1 AI tool for SEOs to ramp up your content marketing efforts for you – so you can consistently create top-tier content you'd spend months to create manually.
Do keyword research with a single click.
Spend 2 minutes to create a 1,500-word blog post.
A couple more minutes to optimize your article with the right LSI keywords, intuitive internal links, and optimal word counts.
Et voilà – you're ready to publish it if you're ready. All hail to Natural Language Processing (NLP)!
What GrowthBar Does
GrowthBar scans the SERPs (the same way you used to do, but at the speed of light) and generates a fully SEO-optimized outline for your content. Next, with the AI writing assistant, you can turn your draft into art. But make it Google-friendly.
It also allows your team to audit existing blog posts you may want to spruce up.
Additionally, you can track keyword rankings, create SEO roadmaps, and much, much more.
How It Helps Agencies
GrowthBar is used by SEO agencies and internal content teams. It seriously speeds up the often burdensome cycle of: research – write – edit – optimize, and repeat. How about using that free time to build meaningful relationships with clients?
Features
Keyword Research
Competitor Research
On-Page SEO Audit Tool
Keyword Rank Tracking
AI Writing Tools
Draft Builder
Custom AI Models
Pros and Cons of GrowthBar SEO
❌ While the AI writing assistant can create pretty solid content, it's always a good idea to fact-check and proofread before hitting publish.
❌ GrowthBar's full-stack SEO feature set is still growing, but we recently launched a Google Search Console integration, and we don't plan on stopping!
✅ Good usability and intuitive interface, which is easy to follow, even for those new to SEO.
✅ It's an overall SEO tool that will help you tackle your entire website SEO, but it doubles as a content generator within a single subscription.
✅ The Chrome extension is a handy way to view SEO data on the go.
Pricing
Standard: $48/month
Pro: $99/month
Agency: $199/month
Ahrefs for Backlinks
Out of all of Semrush's top competitors, Ahrefs comes up most often. (I even added GrowthBar in the middle so the two of them wouldn't argue.)
Right up there with Semrush and Moz, I'd say Ahrefs is part of the SEO Holy Trinity. In fact, it's the backlink powerhouse among the three. Backlinks covered, Ahrefs also offers fine-grained insights into search volume, rankings, social shares, site audits, competitor strategies, and more. It's certainly a popular go-to for nailing search rankings.
What It Does
Similar to Semrush, Ahrefs gives SEOs and agencies a full-spectrum view of their organic traffic, keyword rankings, and overall SEO metrics. But what Ahrefs really excels at is giving users the lowdown on backlink profiles – both their clients' and their clients' competition.
How It Helps Agencies
Besides helping agencies uncover their clients' highest-performing keywords, Ahrefs has a suite of competitive analysis features to identify gaps and direct strategies accordingly. All that to say, this tool can be your best competitive advantage.
Features
Competitor Research
Social Media Mentions Monitoring
Link Building
Keyword Research
Website Audits
Content Research
Pros and Cons
❌ The navigation and menus can look cluttered for new users who are still learning their way around. Again, the many features come back to bite.
❌ Metrics won't always align perfectly with Google Analytics data, and sometimes will present huge gaps.
❌ Free trial seekers, move along. Unfortunately, you won't find it here.
✅ It works with multiple search engines, not just Google.
✅ There are regular updates, and new features are always bubbling up for those of you who can't get enough of bells and whistles.
✅ It offers reliable and accurate data for backlinks, search volume, rankings, etc. Again, for those purposes, it's safe to use this tool and nothing else.
Pricing
Lite: $99/month
Standard: $199/month
Advanced: $399/month
Enterprise: $999/month
SiteGuru for Technical and On-Page SEO
SiteGuru is for those of you who don't want to be bothered with SEO tasks unless absolutely necessary. It's so low-touch yet so chock-full of user-friendly features like a historical timeline, content audits, keyword tracking, on-page SEO, and more.
I'll be bold and say you could figure this tool out with less-than-basic SEO knowledge. That's because it gives you a weekly prioritized SEO to-do list explaining exactly what's wrong and how to fix it. In the simplest terms possible. (See above.)
SiteGuru also gives top-ranking content opportunities in the form of "low-hanging fruit", so you know exactly what to capitalize on without stressing out about what to fix first.
What It Does
Basically, SiteGuru will crawl your clients' sites every week and give you an actionable list. You can tackle it right away or make adjustments at your own pace.
You'll get automatic updates on any new issues, so you don't need to check the tool every now and again to make sure everything's okay.
How It Helps Agencies
​​​​​​​​​​​​​​​​​​​​​​​​​​​​​​​​​​​​​​​​​​​​​​​​​​​​​​​​​​​​​​​​​​​​​​​​​​​​​​​​​​​​​​​​​​​​​​​​​​​​​​​​​​​​​​​​​​​​​​​​​​​​​​​​​​​​​​​​​​​​​​​​​​​​​​​​​​​​​​​​​​​​​​​​​​​​​​​​​​​​​​​​​​​​​​​​​​​​​​​​​​​​​​​​​​​​​​​​​​​​​​​​​​​​​​​​​​​​​​​​​​​​​​​​​​​​​​​​​​​​​​​​​​​​​​​​​​​​​​​​​​​​​​​​​​​​​​​​​​​​​​​​​​​​​​​​​​​​​​​​​​​​​​​​​​​​​​​​​​​​​​​​​​​​​​​​​​​​​​​​​​​​​​​​​​​​​​​​​​​​​​​​​​​​​​​​​​​​​​​​​​​​​​​​​​​​​​​​​​​​​​​​​​​​​​​​​​​​​​​​​​​​​​​​​​​​​​​​​​​​​​​​​​​​​​​​​​​​​​​​​​​​​​​​​​​​​​​​​​​​​​​​​​​​​​​​​​​​​​​​​​​​​​​​​​​​​​​​​​​​​​​​​​​​​​​​​​​​​​​​​​​​​​​​​​​​​​​​​​​​​​​​​​​​​​​​​​​​​​​​​​​​​​​​​​​​​​​​​​​​​​​​​​​​​​​​​​​​​​​​​​​​​​​​​​​​​​​​​​​​​​​​​​​​​​​​​​​​​​​​​​​​​​​​​​​​​​​​​​​​​​​​​​​​​​​​​​​​​​​​​​​​​​​​​​​​​​​​​​​​​​​​​​​​​​​​​​​​​​​​​​​​​​​​​​​​​​​​​​​​​​​​​​​​​​​​​​​​​​​​​​​​​​​​​​​​​​​​​​​​​​​​​​​​​​​​​​​​​​​​​​​​​​​​​​​​​​​​​​​​​​​​​​​​​​​​​​​​​​​​​​​​​​​​​​​​​​​​​​​​​​​​​​​​​​​​​​​​​​​​​​​​​​​​​​​​​​​​​​​​​​​​​​​​​​​​​​​​​​​​​​​​​​​​​​​​​​​​​​​​​​​​​​​​​​​​​​​​​​​​​​​​​​​​​​​​​​​​​​​​​​​​​​​​​​​​​​​​​​​​​​​SiteGuru allows you to manage all of your clients in a single app, and even give them access to their dashboard for that added sense of trust. Bonus points if you have clients who couldn't understand technical SEO language if their lives depended on it.
They'll love SiteGuru's simplicity!
Features
Weekly SEO to-do list
Content optimization
Keyword Insights
Technical audits
Downloadable White Label Reports
CSV exports and Word / Google Docs Exports
Pros and Cons
❌ Contrary to Ahrefs and the "top players," SiteGuru isn't the ultimate SEO tool. But that could be a good thing if you aren't necessarily looking for one.
❌ You'll need to contact the team if you need more than 2500 pages checked.
❌ It would be great if it had backlink analysis capabilities – but the team is always fine-tuning the tool, so fingers crossed.
✅ SiteGuru's user-friendliness bleeds into its setup: no need to install or code anything. No plugins or server access needed, either.
✅ In the words of a user, "the data, results, and explanations of issues are comprehensive yet simple enough for a noob to grasp." Even for entry-level SEOs, there's no noob-shaming around these parts.
✅ It's awesome in terms of helping non-savvy clients understand otherwise complicated SEO data (and the ROI they're getting from it).
Pricing
Small: $49/month
Medium: $99/month
Large: $199/month
With a 14-day free trial.
LowFruits for Keyword Research
Speaking of low-hanging fruit! You could make the ultimate smoothie out of what you'll find with this tool.
LowFruits is a keyword research tool with a twist: it's all about helping you find low-competition keywords that few competitors, if any, are targeting. It zeroes in on areas where a lot of other tools (Semrush included) leave a lot to be desired: Keyword Difficulty (KD) scores and weak spots.
Instead of coming up with a modeled KD score, LowFruits reviews the SERPs for you and gives you the skinny on the number and type of weak spots for each keyword – including low Domain Authority (DA) websites ranking in top spots.
What It Does
LowFruits analyzes the SERPs in bulk, so you can ditch the manual search when finding keywords that are easy to rank for. It's okay if KD scores aren't your thing, because this tool will tell you exactly why a keyword is worth pursuing, and which maneuvers (like authoritative content creation and search intent matching) are more likely to help you grab them.
How It Helps Agencies
Low-competition keywords are huge assets. When used in your content the right way, you'll be able to help more of your clients rank higher through targeted, relevant content with potential for reaching topical authority.
Features
Keyword Combination Capabilities (Wildcard Searches)
Bulk SERP Analysis
Keyword Clusters
Long-Tail Keyword Ideas Generation
Intent Filtering
Pros and Cons
❌ Unlike other SEO tools, Lowfruits doesn't offer comprehensive keyword analytics data.
❌ It's fairly easy to use up your credits if you aren't careful. For example, reports could cost you a couple hundred credits.
✅ Their credit (pay-as-you-go) system is very convenient and affordable since it's based on your team's needs.
✅ The wildcard search option is the best thing about this tool, as you'll find untapped keyword combinations.
✅ LowFruits suggestions are based on Google's auto-complete feature, so you know users are searching for those terms and they can actually bring you traffic.
Pricing
2000 credits: $25
5000 credits: $60
10.000 credits: $100
50.000 credits: $250
Each plan starts with 10 free credits, and generating keyword ideas is free!
If you choose a subscription plan, you'll have access to all features:
Standard: $29.90/month
Premium: $79.90/month
ProRankTracker (PRT for short) lives up to its title. It offers the most up-to-date rank tracking data available, which you can confidently boast about to your clients.
With this tool, having to track multiple websites and tens of thousands of keywords will no longer be synonymous with a pounding headache. Instead, it'll be a reminder of your top-notch rank-tracking and customized reporting capabilities.
PRT helps you balance several clients while giving each of them the individualized attention they deserve.
What It Does
PRT gives your team 100% Accurate SERP rank tracking, anywhere, on any device. This way, you can analyze and report on SEO progress on the fly, making data-driven decisions at every stage.
The best part is that you can generate and send customized, white-label reports in the blink of an eye.
How It Helps Agencies
Well-informed clients are happy clients. And happy clients stick with you.
If you can prove to clients that your data is reliable and report your findings in a client-friendly way, you're a keeper. Lucky for you, PRT does the above exceptionally well.
Features
100% Accurate Rank Tracking
Local and Mobile Tracking
Unlimited Branded Reports
Automation Capabilities
20+ Email Report Types
Link-Generated Shared Reports
Pros and Cons
❌ The interface tends to change frequently due to updates, so it might take a while to get used to it again once things shift.
❌ The amount of tracking metrics available can get overwhelming​​​​​​​.
❌ The mobile version can be a little bit clunky.
✅ Their pricing changes based on how many terms you want to track, so you can easily upgrade or downgrade based on your agency's specific requirements.
✅ Great tool for managing a lot of client properties and still want to generate personalized traffic reports.
✅ The reporting can be as detailed or succinct as you'd like, depending on clients' specific preferences.
Pricing
Starter: $13.50/month
Pro: $89/month
Agency: $180/month
If you'd like to give ProRankTracker a test drive, you can track 100 terms for 30 days, for free, with all premium features enabled.
Build Your New Favorite SEO Stack!
If you're in an SEO agency, I strongly assume you use (or have used) at least one of the above tools. Still, with so many options to sort through, it's easy to settle for one that offers less or more than what you truly need. It's up to your team to strike a balance.
Use the reviews above as a jumping-off point to decide whether your current toolkit could use something better – whatever "better" means in your case.
Then, adapt from there!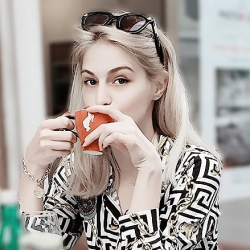 Latest posts by Lana Rafaela
(see all)