When doing keyword research, it's easy to get caught up in your own website. How well you're ranking, which keywords you're tracking, and so on. But as it happens, keyword research isn't as effective when you make it all about your website. 
Because remember, the goal is to rank among nine other listings. (Preferably in the top half.)
If you're researching keyword opportunities in a bubble, I'm afraid it might take longer for you to grab the spots you want. That's why the practice of finding competitors' keywords is non-negotiable if you'd like to win in SEO.
Why Is Competitor Keyword Research Important?
As a copywriter and blogger, Teresa Hedges shared on LinkedIn:
"This exercise will help you to see which of your competitors are smashing it on the top spots on Google and allow you the opportunity to dig into their websites, social media pages, and other marketing tools, to find out why they're so successful."
Consistently performing this competitor analysis will help you find the following:
1) Keywords that your competitors haven't targeted.
2) Keywords they have targeted and you're missing out on.
So, let's take a look at how you can get immediate access to your competitors' keywords – and how you can put that intel to work!
How to Find Competitor's Keywords Using the Best Tools
Notice I wrote "find" and not "steal," as many people do. That's because you won't be stealing or copying anything, no siree! All you'll be doing is looking for sources of masterful inspiration to implement in your own strategy.
The reason why so many new users feel overwhelmed when they dip their feet into Semrush is because there's so much to unpack. And it's deliberate, as this tool was built so you won't miss a beat when it comes to anything SEO.
The Organic Research tool is pretty straightforward: it lets you explore your competitors' rankings (on both desktop and mobile) and see how much organic traffic a search term is bringing.
On the sidebar, it's located under Competitive Research.
In the following example, I typed in www.growthbarseo.com. You can do the same for any competitor's URL. You'll see everything from the keywords' intent to their position in the SERPs, plus traffic and monthly search volume. Take a peek:
Wanna dig deeper? Of course you do!
On the sidebar, still under Competitive Research, go to Keyword Gap.
This tool is so jam-packed with competitor info that it often makes me feel like I'm doing something illegal. I can choose up to 5 domains and subdomains (or even exact URLs!) and get a full list of every common and unique keyword each domain ranks for.
This gives me plenty of data regarding what I'm missing, as well as where to improve so I can beat those competitors.
For example, let's say I were to compare the tools Frase and WriteSonic. I would end up with a report similar to the following:
The missing keywords are the ones Frase ranks for and WriteSonic doesn't – whereas weak keywords are the ones Frase also ranks for, although lower than WriteSonic.
This will help pinpoint top keyword opportunities without wasting time on the ones that won't bring you higher rankings.
If you're using the Semrush free version, you'll most likely find this feature limited. To access all the data you could ask for, consider subscribing to Semrush, with prices starting at $129.95/month.
If you have a Google Ads account, which I assume you do, Google Keyword Planner is 100% free. It's meant to help you discover words or phrases related to your products or services for advertising, but it moonlights as a great tool to spy on your competitors' best keywords, as well.
Once you've logged in, all you have to do is click on the box that says Discover New Keywords (the one with a huge lightbulb on it).
Next, click on Start with a website and type in your competitor's URL. Then, finally, Get Results.
Here's what shows up for GrowthBar's website:
The average monthly searches couldn't be less helpful. However, if you're looking for a down-and-dirty way to do some quick competitor analysis or first test the waters of SEO competition research, this tool will work fine.
Similarly, if you don't have the ad budget to go for the big money-making keywords, you could evaluate their SEO potential and then target them with organic content. If they generate conversions for your competitors' ads, they might just generate conversions for you through SEO content!
SpyFu has a dedicated competitor keyword research called Kombat – a darn fine name for a tool, if you'll excuse me.
Contrary to Semrush above, Spyfu will let you choose up to 2 competitors. If you were aiming for only that much, that's enough to highlight relevant keywords while weeding out those you don't need.
If you go to Spyfu.com/seo/kombat, you can give it a test drive for free. Here's how:
Type your domain name to start.
Then, add your competing domains.
I'll be comparing 3 domains: Frase.io, WriteSonic.com, and SurferSEO.com.
I can toggle with the options based on what I want to learn. It'll provide:
Core Keywords: Keywords all three domains rank for.
All Keywords: Keywords any of the domains rank for.
Questions: Question-based keywords (how, what, is) from any of the competing domains.
Missing Keywords: Keywords your domain (the first one listed) doesn't rank for, but competitors do.
So, let's say I want to find out which keywords I'm letting slide.
For that purpose, I'd click on Missing Keywords and get a list like the following:
From there, I'd know which keywords I need to target with my SEO content next to avoid losing out on any opportunities. This is great for checking your blindspots – no matter how comprehensive your SEO strategy, you're bound to miss a thing or two.
Thankfully, SpyFu starts at the small price of $39/month.
For keyword data, Ahrefs is just as accurate as Semrush for a lower price. Not much lower, though, as it's still $99/month.
The main feature of Ahrefs for our competitor research is the Site Explorer tool. Site Explorer helps you zero in on the organic search traffic of any of your competition's websites or specific URLs.
Of course, it'll also tell you which pages are bringing the most traffic to their website so you can focus on where the value ($$$) is.
To go to Site Explorer, log into your account or sign up.
Once in your dashboard, click on Site Explorer. On the sidebar, under Organic Search, select Organic Keywords.
If you type in any URL, Site Explorer results look like this:
You'll get a full list of keywords your competitor ranks for, complete with monthly search volume, keyword difficulty, traffic volume, and the URL for the ranking keyword. Essentially, it is all you need for thorough keyword research.
Sadly, Ahrefs doesn't offer a free trial. So, if you aren't willing to pay $99/month to get started, try some of the free alternatives I'm sharing instead!
Speaking of free, WordStream has a free keyword tool if you're looking for competitive, industry-specific information.
Go to wordstream.com/keywords and type in your competitor's website URL.
Next, you'll see a pop-up that'll help you refine your search with Industry and Location specifics.
When you're done, click Continue.
Initially, WordStream will show you only 25 of 500 keywords. Like so:
If you want your full 500-keyword list, you can still get it for free. You just need to enter your email address to get your full CSV list, complete with long-tail keyword variations and their search volumes on Google and Bing.
Keep in mind that Wordstream was built as a more powerful alternative to Google Ads, so its primary focus is PPC ad data. But again, you can use the knowledge of profitable advertising keywords to create organic content and reap some of those conversions anyway!
This is a really cool free tool, and it has recently been updated with more data and features. Worth a try!
Thanks to AI tools like GrowthBar, finding your low-hanging fruit can be painless. I'm specifically talking about the Keyword Roadmap, which analyzes thousands of your keywords (and your competitor's keywords) and assigns each an Opportunity Score.
That's right – each and every keyword.
So, how do Opportunity Scores work?
GrowthBar analyzes each keyword's monthly search volume, difficulty scores, cost-per-click (CPC), and their current positions in the SERP.
If a keyword gets a high Opportunity Score, that means it gives you the most bang for your buck. So you should go after it.
It goes both ways: if a competitor's keyword is high-opportunity and you're not ranking for it, go ahead and create new content to harness that keyword.
Now, if a keyword you rank for is high-opportunity, it's time to optimize your existing content so you can reach the top.
The awesome thing is that monthly searches and Keyword Difficulty scores are already built in. You don't need three different tools to figure out whether a keyword is or isn't worth going after. Everything is spelled out for you.
If I were to analyze GrowthBar against a competitor, it would give me the number of keywords analyzed (for both domains) as well as content opportunities you can harness right away.
As you can see, we've got tons of content opportunities ahead of us!
Rather Unconventional (Yet Still Great) Ways of Discovering Competitors' Keywords
If you're willing to go all in and sprinkle some old-school tactics into your competitor analysis, I have a few extra options:
Analyze their content: Explore your competitor's blog posts, articles, and website content. Look for recurring themes, topics, and keywords that appear frequently. This can give you a sense of what keywords they may be targeting.
Analyze their social media: Check your competitor's social media profiles and posts. The hashtags they use and the keywords they include in their captions can give you clues about their target keywords and audience interests.
Review testimonials and comments: Look at customer reviews on their website, as well as comments on their blog posts and social media. Customers often use keywords and phrases when talking about products or services, which can hint at the keywords your competitor's audience links to their brand.
Reverse-engineer ad campaigns: If your competitor is running paid advertising campaigns (like Google Ads or social media ads), you can find some of the keywords they're targeting by examining their ad copy and landing pages.
Go undercover in industry forums and groups: Join online forums, discussion groups, and communities where your target audience and competitors are active. Pay attention to the language and phrases they use.
Monitor their content updates: Subscribe to your competitor's newsletters, blogs, and content updates. When they release new content, pay attention to the topics and keywords they are focusing on. This can provide real-time insights into their keyword strategy.
Explore their site's source code: While not as user-friendly, you can view the HTML source code of your competitor's web pages (usually done by right-clicking on a web page and selecting "View Page Source"). Look for meta tags, header tags, and any hidden keywords they may have used.
How to Apply What You've Learned
Now that you've probably got a smorgasbord of data, it's time to take a step back. What should you do with all this info?
First things first, ask yourself the following questions:
Realistically, considering the keyword difficulty level and monthly searches for a given keyword, can I target it?

If I can't target one (or more) specific keyword(s), can I still leverage related, longer-tail terms?
If I can't target one (or more) specific keyword(s), can I still sprinkle those more competitive terms across my content strategy (throughout blog posts, website, and social media, for instance)?

What is the competition doing, content-wise, that I could get inspiration from? What gaps can I fill?
What is the competition doing, content-wise, that I could do better? (This may involve doing a heuristic analysis of the content and taking note of what you see. Is the content readable? Does it include expert viewpoints and unique opinions? Does it include visuals? Proprietary data? What else could've been addressed?)
If you'd like to dive even deeper, you could also look beyond content.
As SEO Content Marketing Strategist Barb Davids shares:
"If they're ranking higher than you for certain keywords we can evaluate what they're doing and work out a strategy in an attempt to beat it. This could involve updating a page's content or creating fresh content. Or it could mean finding more opportunities for quality backlinks, which contributes to increased site or page authority."
Focus on the Keywords that Aren't Impossible to Rank for
Remember the golden rule: if your website doesn't have a ton of backlinks pointing to it, your best bet is sticking to lower-volume, lower-competition keywords.
For example, if I chose to write a post focusing on the "AI article writer" keyword, I'd first look at the Keyword Difficulty (KD) score and its monthly volume. It would be the yardstick to decide whether it's worth targeting based on my website's current authority level.
If you've used any of the tools I've mentioned, you'll likely already have search volumes down. But if you're a double-checker, you could go straight to tools like Semrush to double-check the KD level.
To compete for the above keyword, you'd need top-notch SEO content (excluding great backlinks). The following tips might help you get there!
Create Keyword Topic Clusters
Topic clusters! Get them right, and you'll have a higher chance of grabbing higher spots in the future. That's because they'll help you establish yourself as an authority in your niche.
Trying to come up with keyword clusters yourself could add another chunk of research to your plate.
Fortunately, Semrush can do it for you inside the Keyword Manager.
For example, let's say you need to create topic clusters with the seed keyword "pizza." Semrush will prepare multiple lists for you, even signaling to you the overarching intent and which clusters have the highest ranking potential.
(Notice below how the clusters with the highest potential have a much lower KD score!)
Looking for a faster way? Just ask GrowthBar's Chat to prepare the clusters for you!
In the example below, I asked it to help me plan the topics for scuba diving, and it prepared 7 clusters.
From there, I can easily analyze them with the Keyword Research tool and get cracking with the AI outline (or blog post) generator.
At the end of the day, keyword topic clusters are a fantastic way to plan out your content for months in advance!
Get Content Ideas
Got your topics all set? Great. Let's get down to brass tacks.
You could get ideas the good ol' "brainstorming" way. Or you could use tools like BuzzSumo, which help you find and analyze the most engaging articles and blog posts for a given keyword.
So, let's say I've targeted the keyword "How to write AI content." I'd drop it in BuzzSumo and see the best-performing content, including that exact keyword or variations. That's great if you're looking for some educated, data-driven inspiration.
If you're already using GrowthBar, the process is even more streamlined, as you can get content ideas straight from the platform!
Just type your target keyword into our Blog Post Idea Generator, and you can get multiple ideas at a time:
What's more, you can use these ideas to add to your topic clusters anytime!
Write Your Content (Or Have AI Write It for You)
Keyword research – competition included – usually goes like this: you research your website or the competition's website. Then, you analyze which keyword opportunities are best. And then you organize them. And then you write.
As we all know, it's a drag. But it shouldn't be.
GrowthBar user? You've got the upper hand here. You can create a blog post straight from your Keyword Roadmap.
Click the three dots to send those high-opportunity keywords straight to the Content Generator, where you can leave with a fully written and SEO-optimized long-form blog post.
As an example, here's a post I've started creating on GrowthBar using the keyword "AI article writer."
Not only does it optimize my content as I tweak it, but it also gives me pointers to what optimal content (based on the highest ranking SERP results for the same keyword) should look like. It even adds internal links for me, which is a huge time saver.
You can do what I'm doing, which is tweaking as I go, or click the button "Write with AI" to have AI write the whole thing for you. Whichever option you choose, you'll just know you'll be publishing the most SEO-friendly article you possibly can.
If you'd like to use an AI Content Writer starting at just $48/month (and free for 7 days), give GrowthBar a whirl!
Beat the Competition at Their Own Game
If you're ready to absolutely own your competition, starting from the very bottom, save this article and keep it in your back pocket!
Just a brief reminder that keywords are essential, but so is having strong backlinks pointing your way. So, start by creating awesome data-driven content using the tips I've shared in this article. Next, focus on building better backlinks. Because if you're creating content the right way, trust me, people will want to link to it.
See you at the top!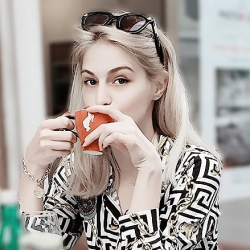 Latest posts by Lana Rafaela
(see all)