Ranking higher on the search engines has never been easier.
Hear me out: yes, you need to make an effort to create and optimize SEO-friendly content. However, AI tools remove the guesswork from creating authoritative content and provide the SERP spots you're craving.
And speaking of AI tools, in this article, I'll look at two of the best: Frase and Surfer SEO (plus, an end-to-end SEO alternative). I'll also tell you how these tools can take your SEO content creation to the next level and how to choose between them!
What Do Frase and SurferSEO Help With?
Both Frase and Surfer SEO were built to help you research, write, and optimize content that ranks well on search engines like Google. They do this by providing you with most of the tools and tips you need to craft content based on what's already ranking out there.
These tools are also meant to elevate your team's workflow, making sure human intervention is more on the low-touch side – although still absolutely necessary.
That means tools like Frase and Surfer SEO can streamline processes such as:
Manually scouring SERP results
Analyzing competing content pieces, one by one
Outlining content
Powering through that first draft
Including important keywords
Adding internal links
Optimizing content to meet E-E-A-T guidelines
By streamlining, I mean slashing hours (or even days) of work down to minutes.
Frase vs. Surfer SEO
Here are some use cases, pricing, and a little sneak peek at each solution.
Frase
Frase.io is an AI Writer and an SEO content generation tool. Content creators have fallen head over heels for it – 200,000 of them, to be exact. SEO and marketing teams have also joined the bandwagon for a reason: this tool helps you breeze through Google-approved content.
Here's how it helps you achieve that: Frase analyzes the first 20 SERP results for your focus keyword. It follows by providing the following for these results:
Average word counts
Heading counts
Domain ratings
Links
Image counts
Frase essentially dives into every step of the content creation process – research, outlining, writing, and optimizing – so you don't have to go it alone. Even if you're a newbie who dreads steep learning curves, you can relax: Frase boasts an above-average 9.5 ease-of-setup rating on G2.
One G2 user wrote:
"The only downside I can think of right now is that it does everything for me so fast. I may lose the ability to research Google as I am so used to it."
That's a high-tier problem to have, huh?
Speaking of downsides, a few users have pointed out the fact that Frase would be better if it included a plagiarism check tool. Others have said that keyword suggestions may lack accuracy, so keep that in mind.
Frase's many exciting features include…
Competitor research: Visualize key SERP metrics, including the keywords your competitors are using and how often they're using them.
Outline Builder: Use AI to build a well-researched outline by selecting headings from the top results. Drag and drop them to your liking. Use AI to generate heading and subheading ideas to create your own. Then, convert it into a full draft!
AI Writer: Write (or, rather, watch Frase write) anything from full-length, optimized content briefs to headings, intros, FAQs, copywriting formulas, and more. 
Questions, Keywords, and Topics Research: Not sure which keywords you should include in your content? Use Frase's topic model to compare your content to your top competitors and come up with topics you should be mentioning.
Content Optimization: Already have published content that just needs an SEO nudge? With Frase, you can fill content gaps in existing content to make sure you've covered all bases. 
Supported Languages: English, French, Spanish, German, Danish, Dutch, Portuguese, Italian, Norwegian, Finnish, Swedish, Romanian, Polish, Russian, Hindi, Indonesian, Malay, Thai, Japanese and Korean.
Quality of Support: Users get access to a dedicated Facebook support group, as well as an intuitive help center.
Training: Users also get live demos, Q&As, and a crash course on Frase.
Pricing
Free: 5-day trial for only $1 (it's practically free, right?)
Solo: $14.99/month
Basic: $44.99/month
Team: $114.99/month
Summary
Frase stands at the top with 4.9 out of 5 stars on G2. It's ideal for SERP-driven topic research and content creation. It makes going from keyword to final draft as easy as humanly (or robotly?) possible. However, double-check your content for wordiness and repetitiveness. 
Read our detailed review of Frase here.
SurferSEO
Surfer SEO is an on-page SEO optimization tool that allows you to see how your pages stack up against content that currently thrives on the SERPs.
If you're looking to reach topical authority much faster, Surfer can turn your target keyword into dozens of topic clusters that are relevant to your audience. That way, establishing your expertise won't require poring over hundreds to thousands of dismissable keywords. 
Need some AI writing help? Use the Surfer AI add-on to research, create, and optimize SERP-ready content in 20 minutes.
By the way, what's missing from your pages? How can you spot and fill gaps to improve your content planning?
Surfer tells you all of that (and more), so your team can scale their efforts with content that's done faster yet boasts a much higher E-E-A-T score.
On a heavier note, some reviewers who are new to SEO have found that the learning curve can be steep. But as one user put it, "They do a fantastic job taking something as confusing as SEO and making it digestible and actionable."
Some of Surfer SEO's cool features include…
SERP Analyzer: Get a complete analysis for both primary and sub-competitor keywords, meta tags, visuals, incoming backlinks, external links, heading structure, and more. ​​​​​​​
Content Planner: Simply give the Surfer's content planner a broad keyword, and it'll return clusters of related content you can build upon. In seconds, generate briefs with eye-catching headlines. Structure your content into an in-depth outline. And more.
Keyword Research: Start your keyword research off on the right foot by analyzing each keyword's difficulty and monthly search volume. (Note that Surfer may not display extensive data on low-volume keywords).
Content Audit: Do you have any low-hanging fruit content that could use a boost in the SERPs? Surfer SEO helps you identify which levers to pull by analyzing your URL and the SERP for your top keyword.
Content Editor: Get real-time feedback from Surfer while writing and optimizing SEO-friendly content. Get an instant content score that tells you the Google-friendliness of your content, complete with keyword recommendations and gap fillers. Users absolutely love this feature, by the way.
Languages Supported: When connected with Google API, Surfer SEO supports English, French, German, Italian, Japanese, Korean, Portuguese, Russian, Spanish, Simplified Chinese, and Traditional Chinese. However, the Surfer NLP only supports Polish, English, Danish, and Dutch.
Quality of Support: The Surfer Support team prides itself on its 97.1% satisfaction rate. As it should.
Training: Surfer users, also called "Surfers," can ask questions over at Surfer Academy. They also get access to a complete knowledge base and a Facebook support group.
Pricing
Free: While Surfer used to provide a 7-day free trial, that deal is apparently no longer active. Well, that can be a downer for sure.
Essential: $89/month
Advanced: $179/month
Max: $299/month
Summary
Surfer SEO has collected 4.8 stars on G2. Most of the bad reviews were centered around the price being a bit too salty for the benefits given, especially for smaller businesses and solopreneurs.
One interesting thing about Surfer is that it includes the plagiarism detection tool that Frase lacks.
Read our detailed review of Surfer SEO here.
How to Choose Between Frase and Surfer SEO
While Surfer SEO and Frase are both content-focused tools, they're by far not the same thing. Which is good, because we're working with two great options here.
Let's start with Surfer. With Surfer SEO, you can get real-time assistance with outlining and writing content that ranks higher in the SERPs. However, unless you include the Surfer AI add-on to your workflow, you'll still be doing a lot of the writing yourself – while it'll still be much faster than writing without any helpful stats. If you'd like speedy, done-for-you AI writing, Surfer AI is a must.
Frase, on the other hand, is an AI content generation tool with optimization capabilities. It's packed with features that simplify the drafting and writing process aimed towards high-ranking pieces. SEO optimization is the cherry on top – and just like Google itself, Frase thrives on delivering helpful answers.
Both tools may sound similar and have plenty of overlap. But there are the key differences between them.
Surfer is better for:
Frase is better for:
Generating ideas before/while producing content
Simplifying the full SEO-focused writing process
Creating highly detailed briefs and content outlines that answer the right questions
Again, if you're counting stars, Frase has 4.9 stars and 293 reviews, while Surfer SEO has 4.8 stars and 468 reviews.
How Do These Tools Work?
Both tools use NLP (Natural Language Processing), a term you might've heard in the current GPT-crazed scenario. Basically, it's the same field of artificial intelligence Google uses to identify and reward good content. NLP is what allows search engines to understand, interpret, and generate human-like text. As you've probably seen by trying different AI tools, it can do pretty amazing things. 
If you're using Surfer AI for your content writing needs, your writing will be powered by the GPT-4 32K model. (​​​​​​​​​​​​​​It's what the ChatGPT Plus users pay for, as it's a more creative and collaborative model.)
Frase, however, uses GPT-J, AKA the open-source alternative to OpenAI's GPT-3. If you're currently using and enjoying ChatGPT's default mode, you'll be pretty satisfied with Frase. 
Note that, up until now, no language model is a substitute for good ol' proofreading. You'll be saving a huge amount of time already, so you do have a minute for a few minor tweaks.
Frase & Surfer SEO Best Alternative: Growthbar
Neither of the above options are up your alley? Let's try a bonus tool.
Meet Growthbar.
Growthbar can help you research and write both long and short-form SEO-optimized content in minutes. 10x faster than the average writer, to be specific. 
It's loved by 6,000 customers who named it the #1 Rated AI Writing Tool for SEO due to its 100% unique content output.
So, how does it work?
GrowthBar's AI works with proprietary algorithms. It's trained through GPT-3, while borrowing essential data from the big guys like Google Ads and SpyFu.
In other words, it leverages the power of AI and extensive data sources to create content Google loves – and loves to rank. So you can get content engines pumping and dominate your niche faster than you ever thought possible.
Plus, it allows you to write and optimize content in any language for any country. Say, if you'd like to write content in French and optimize it in English…you can do that. No Google Translate necessary!
Stars, anyone? Growthbar has garnered 4.8 of them on G2, not only for its AI-generating abilities but for its SEO-content-generating abilities.
What Growthbar Does
With one click, Growthbar scans hundreds of SERP results in seconds. Next, it creates a complete SEO-optimized outline for your blog or landing page, including keywords, optimal word counts, and even internal links. 
It doesn't stop there: with Growthbar, you can also monitor your results with features like keyword research, rank tracking, and backlinks analysis. You won't need many other SEO tools with Growthbar by your side!
Speaking of features…
Growthbar Features
Growthbar has a solution for all your SEO scaling needs, including the following:
Keyword Research
Keyword ranking
AI blog outline
On-page SEO audit tool
2-minute blog builder
AI Paragraph Rewriter
Backlink analysis

A sneak peek of Growthbar's keyword research tool!
Who Is Growthbar Best for?
Growthbar is an excellent fit for marketers, bloggers, and agencies.
GrowthBar Pricing
Free: 7-day trial
Standard: $48/month
Pro: $99/month
Agency: $199/month
Conclusion
Your decision will mainly depend on a couple of factors:
Your budget
You/your team's current needs when creating SEO-focused content (Do you just want outlines? Do you need to audit and optimize your existing content? Do you want end-to-end SEO help like Growthbar provides?)
And, of course, your preferences
The best tools are the ones you test yourself. So go ahead and give these three options a test drive regarding the comprehensiveness of the outlines, the uniqueness of the content, and the content's ability to rank.
They're some of the best you'll find!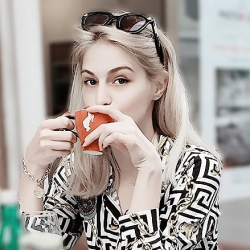 Latest posts by Lana Rafaela
(see all)