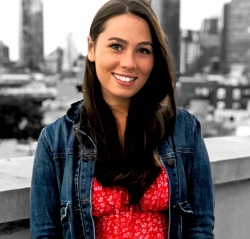 Latest posts by Madeline Hogan
(see all)
Search engine optimization can change the future of your cryptocurrency website. If you want to capture at least some of the 3.5 billion searches that go through Google per day–per day!–you're going to want to invest in SEO on your crypto site. 
Many of the large cryptocurrency and NFT websites have begun to rank at the top of Google search results, but it requires work to maintain that ranking. And since cryptocurrency is still relatively new to mainstream searches, there's a lot of search space to take advantage of. The best way to do that? Crypto SEO.
What is SEO for cryptocurrency?
Search engine optimization (SEO) is the process of creating your website and blog so that it appears on the first page of search engines' results pages when someone types in a relevant query. You can use SEO to increase your digital presence and drive more visitors and sales to your website.
If your product has a digital presence–which cryptocurrency certainly does–and you need a competitive edge–who doesn't–it's important to understand why search engine optimization is important for crypto site, as well as how to do crypto SEO.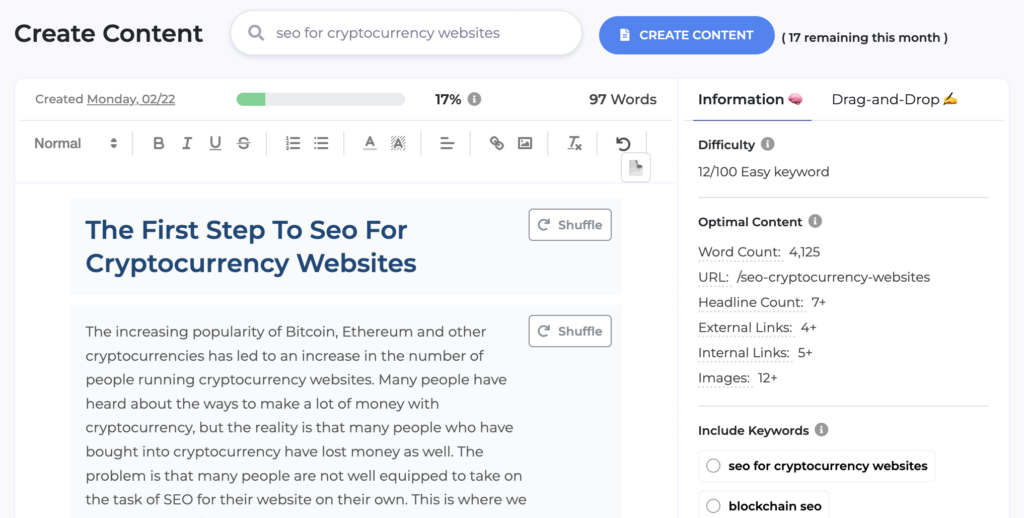 While SEO has the same fundamentals, there are some key differences depending on what industry you're in. For example, doing SEO as a doctor won't be the exact same as doing SEO for a SaaS company. 
So, SEO for crypto is a bit of a moving target. But luckily we're so obsessed with SEO that we built an SEO tool from scratch (GrowthBar)…and we're more than ready to give all the ins & outs of how to use search engine optimization for cryptocurrency sites and blogs.
[Want to start at the beginning? Check out our Beginner's Guide to SEO first.]
Why do you need SEO for your crypto site?
Maybe you've done an SEO audit and realize you have to up your game. Or perhaps you're preparing to launch your crypto site and want to get ahead. Whatever the reason you're learning about SEO for crypto–you're making the right marketing and business decision.
Cryptocurrency isn't your standard e-commerce site
Standard businesses have a tough time beating the competition without search engine optimization, especially when it comes to e-commerce. But for cryptocurrency sites, it can be even more challenging. Why?
When blockchain sites started becoming more mainstream, Google and Facebook had banned crypto and ICO (initial coin offering) advertisements to protect potential investors that didn't understand what they were purchasing.

And, cryptocurrency sites have been plagued with bad reputations. From crypto scam scandals, to dramatic rising and crashing of prices, to just being a topic that's harder for some people to grasp, it can be tough for crypto companies to prove they're trustworthy–which is something needed for SEO (more on this later).
There are a lot of potential customers out there
Almost 70% of online experiences begin with a search engine–some studies even show over 90%. And as of March 2021, 90,460 Google searches occur per second, with 20% of keyword searches having never been searched before!
This is all great news: there are a ton of searchers looking for lots of information online. But if you're not creating your content so it ranks on Google, you can write the best, most informative, detailed article on the planet—and it's still not going to be seen. In fact, 90.63% of all content indexed by Google gets no traffic.
But also a lot of competition
The search engine result page positions are powerful. Seventy-five percent of people never scroll past the first page of search engines, and only 7% make it to the third page. (I mean, think about it: what is the furthest SERP you've gone to?)
We're not telling you all these SEO stats to scare you. In fact, it's the opposite: if SEO is done right, your crypto blog can outrank even big, established websites. And it can be one of the best ways to gain traffic, find customers, establish brand awareness, and more–in an affordable, scalable way.
Why is SEO different for cryptocurrency sites?
SEO has the same fundamentals across the board, but there are always going to be some differences between industries. Let's get into the SEO acronyms that help you rank on Google!
YMYL
When it comes to companies involved in finance, like with cryptocurrency and blockchain, business owners and SEOs need to take search engine optimization even more seriously.
In more recent Google updates, companies in the "Your money or Your life" (YMYL) search space have been impacted most often in search rankings. "Your Money or Your Life" is a Google term referring to pages that Google determines could impact "the future happiness, health, financial stability, or safety of users."
YMYL pages are held to a higher page quality standard because inaccurate information on these topics could hurt people physically, financially, or emotionally–and therefore have a potential greater impact on one's life. The guidelines that determine site rankings of YML are created and updated by Google and then given to the Search Quality Raters.
Because crypto is a–occasionally volatile–financial investment, Google will hold crypto websites to a higher standard than let's say, a fan site about baby yoda for example.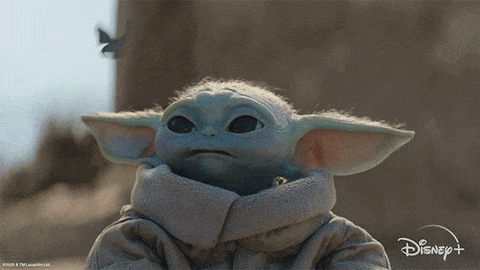 EAT
There's also been an increased focus on E-A-T (Expertise, Authoritativeness, Trustworthiness) as a ranking factor for Google, and the guidelines make it clear that E-A-T is incredibly important when deciding how to rank a YMYL page. In fact, the EAT acronym appears at least 186 times in the Quality Rater Guidelines!
If you have a page that is considered a YMYL page–which you do as a crypto–you'll need to not only optimize it for the search algorithm, but also make sure the content is as "EAT" as possible.
That means your posts and website pages must include expert content; you need to show you're an authority on the topic; and searchers must be able to trust the information coming to your site.
How do you do this?
Get in depth without using too much jargon. Even if you know the jargon and can use it, keeping your posts easy-to-read and accessible for all searchers is a better bet.
Match your content to your customer. People are going to be at different stages of the buying journey, so are you trying to attract customers that are just learning about crypto with "Examples of cryptocurrencies" or are you shooting for crypto lovers that have are ready to continue purchasing more with "How to organize my crypto investments" or "How to set up recurring investments in [this crypto type]."
Organize your content using the topics cluster model. Instead of writing about a wide array of topics in the crypto space—and treating each article as equally important individual pieces—using a content cluster model you choose a single "pillar" page which acts as the main hub of content for an overarching topic. Google and other search engines favor this model because it helps indicate what topics you have expertise and authority in; what your readers should trust you to provide information about; and that your blog is organized and posts are connected to each other: you aren't writing posts just because they'll rank well, but because they're relevant to your site and helpful to your readers.
There's a lot of opportunity for crypto sites to build back the trust that some misleading and dishonest crypto sites have lost.
DA
Domain Authority (DA) is important for every website. DA is a number that designates how authoritative you are in your domain. The higher the number, the more trustworthy Google considers you, and the more likely you'll rank higher on SERPs (search engine result pages).
For example, the NYTimes has a very high domain authority (see DA in the image below). That means whatever they write a post on, they'll probably quickly crop up in the top 10 search results. The higher your domain authority is, the less you need to prove to get there quickly. So if they write a post about cryptocurrency or bitcoin, they'll most likely rank higher than smaller crypto companies just starting off their blog.

It can be especially tough for blockchain companies to improve their DA because of the higher YMYL and EAT standards, as well as it being a ~relatively~ new topic for the general public.
But, it's 100% necessary to prioritize. A better DA means you'll rank higher on SERPs, and most likely get more organic backlinks to your site, which will be very important for your SEO crypto efforts. More on that next.
How to do SEO for crypto websites
SEO can be split into two parts: on-page SEO and off-page SEO.
On-page SEO is all about making great content for searchers, and presenting it in a way that Google crawlers can easily read and understand. High quality content is content that is easy to read, informative, and answers the readers questions.
Off-page or off-site SEO is anything you are doing out of your site to help with your search engine rankings.
On-page SEO for cryptocurrency websites
1. Keyword research: Keyword research is key (sorry) to your search engine optimization strategy. You want to strike the right balance between writing for keywords that people are searching, but not choosing keywords that lots of competitors are trying to rank for as well. For example, a lot of people might be searching "what is crypto" but that's going to be a very challenging phrase to rank for.
Or rather, "super hard" as Growthbar's Google Chrome Extension shows:

Keywords with high search volume are great, but keywords with high search volume and low competition are the holy grail of crypto SEO–and all SEO. When choosing keywords, also make sure to think of the different personas of the searcher.
Are they just learning about crypto? Do they have a lot of experience with blockchain? Once you complete your keyword research, make sure to include them in your crypto site, landing pages, and blog posts. And create dedicated landing pages for each type of crypto you offer or service you offer.
Too many crypto companies describe all their offerings on one page, which really doesn't use all your SEO opportunities. Tip: each landing page should cover one of the topics of your content clusters.
And though you want to keep your clients safe, make sure that your pages with optimized information are kept public, so search engine crawlers can access them. While it's important to give your current clients great information, you want to capture the attention of new searchers too.
2. UX & UI: User experience and user interface is going to be especially important when you're working with crypto: who wants to make (a potentially very large) purchasing decision on a site that's slow, hard to use, or outdated? Focus your UX and UI SEO efforts on mobile friendliness, easy site navigation, fast loading speeds, and accessibility.
3. Optimized content: Even if you have an optimized website and some great landing pages, you really need to have a cryptocurrency blog and produce great content often (ideally 1-2 blog posts a week). That can be a lot of writing and research, so definitely get some help with a content generator or article writing service to help expedite the process.
Here's a helpful cheat-sheet infographic that sums up what you need to do to get your articles ranking high on Google.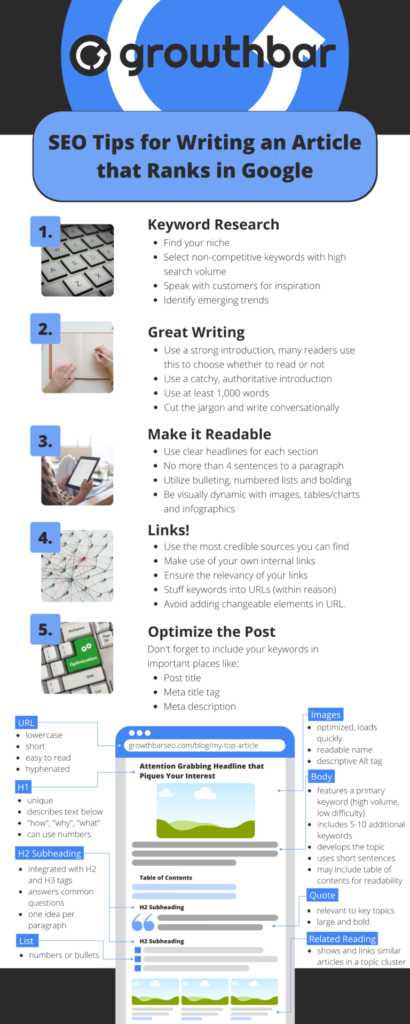 Need some help making your blog posts long enough for SEO? Adding FAQs not only adds length, but helps provide extra information for curious readers. FAQs are extra helpful in crypto posts, which is a quickly growing topic.
4. Titles, urls, and meta-descriptions: Urls, titles, and meta-descriptions affect SEO because they impact how understandable and usable your site is. Like any business, Google wants to be as helpful as it can for its customers, so if your URL structure is confusing, title is too long or complex, and meta-description is stuffed with keywords, it can lead to lower rankings on Google's SERP.
Off-page SEO for cryptocurrency websites
1. Backlinks: Backlinks are HTML hyperlinks that direct people from one site to another. When someone links to another site, Google sees this as a kind of vote of confidence in your content and website. Especially for new websites, backlinks are very important. They're the only way Google knows that your website is trustworthy enough to send searchers to.
The best links are from sites that are in the same space or niche as you. When a site like that chooses to link to a piece of your content, it's sending a signal to Google that your content is worth being recommended. The more high-quality backlinks you get to your site, the more trustworthy you seem, and the higher your domain authority can grow. And the higher the domain authority, the easier it will be to garner more backlinks–it's that trust thing again!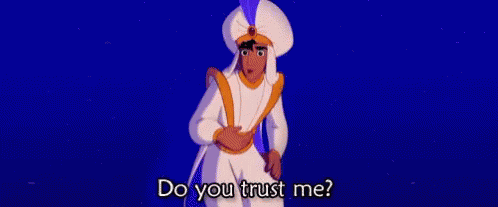 2. Content clusters and internal linking: Internal linking is one of the most important things you can do to rank in the search engines. Internal links are contextual links that show your users relevant content, and they allow search engines to find out what content on your site is related and to determine the value of that content.
Using the content cluster makes internal linking a lot simpler, and vice versa. Note: you can have multiple main pillars on one site if needed, but the benefit of content clusters is that they create a cohesive content strategy by guiding your focus to your core offerings and expertise, and showing search engines exactly what you're an expert in.
3. Additional marketing/PR: SEO is always important, but there's nothing wrong with boosting your SEO efforts with additional marketing–whether that's using AI marketing tools, a marketing agency, or public relations firm.
Conclusion
This post covered a lot about SEO for crypto, but no need to feel overwhelmed! Knowledge is power, and understanding the intricacies of search engine optimization for cryptocurrency and blockchain websites is only going to help your business.
Plus, you don't need to do it alone. Use an SEO tool to help you with keyword research and strategy, content writing, and competitive insights. And you don't have to break the bank with an expensive option like Semrush or Ahrefs.
You can try GrowthBar for free today to make ranking and blog writing easy. With an AI-powered content generator, keyword difficulty ranking tool, competitive analysis, and keyword rank tracking, you have everything you need to make the right SEO decisions for your crypto blog. Happy writing–and trading!