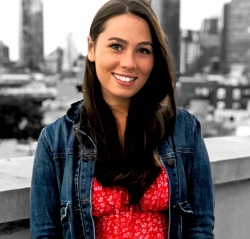 Latest posts by Madeline Hogan
(see all)
You want Rytr vs CopyAI?
Here it is. I asked both of these AI writing tools, "what is the difference between Rytr and Copy AI?"
These were the outputs:
Rytr: "Rytr is a software that uses AI to generate content. It is a tool that can be used by copywriters to generate content ideas and get rid of writer's block. Copy AI is another AI writing software that can be used by digital agencies and teams to generate content for their clients."
CopyAI: "Rytr and CopyAI are two different AI writing softwares with different use cases. Rytr is mainly used by copywriters while CopyAI is mainly used by digital agencies. We all know that artificial intelligence is getting mainstream, so it might be a good time to experiment with this writing AI software. These days, you can improve your article quality and convert better by using Copy AI or Rytr."
Any preference?
I pasted them unedited (minus the links) and honestly–they're pretty good. While it's not exactly how I would have started this post, they are both readable and make sense for the topic of this blog.
Good start to this comparison piece between Rytr and CopyAI! But let's get into Rytr and CopyAI features, pricing plans, pros, cons, and more.
---
Get a 5-Day Free Trial of GrowthBar
This post ranks on page 1 of Google and was written with GrowthBar. Which tool do you trust for your AI blog post writing now?
---
Are Rytr and CopyAI free?
The important question! And answer. Rytr and CopyAI both have free plans where you can try out their AI copy generations before choosing a paid plan.
Rytr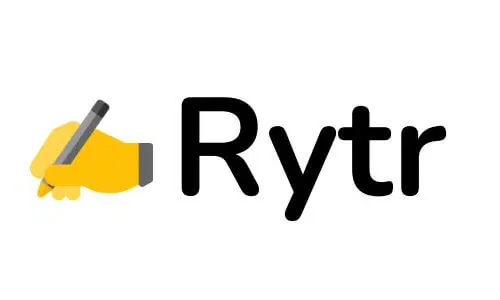 Rytr is a jack-of-all-trades when it comes to creating copy. It focuses more on short-form content, unlike other tools like Jasper and GrowthBar, which are more for long form content. Rytr uses AI to generate unique copy for a number of use cases, including business pitch ideas, brand names, calls to action, email, Facebook, Twitter, and LinkedIn Ads, product descriptions, meta descriptions and more.
Here's a quick review of Rytr.
Usability: With easy organization and a simple UI, Rytr is straightforward to use and understand. Right when you sign up, you get prompted to watch a Rytr video on how to use the product.
Content Templates: Rytr has 30+ use cases, plus various skills within each type. For example, their landing page option provides copy for headers and sections within each heading. It basically writes your entire landing page for you!
Supported Languages: 30+ languages so you can reach all of your potential clients, in 20+ tones of voice
Quality of Support: With resources, FAQs, guides, live chat, and a private community, Rytr works hard to provide good customer support. Plus, their unlimited plan offers priority email and chat options.
It's a straightforward tool that generates unique copy in seconds. From my experience using it, it's pretty good, but not perfect. When I asked for some other options for my blog introduction above, they only switched up a few words.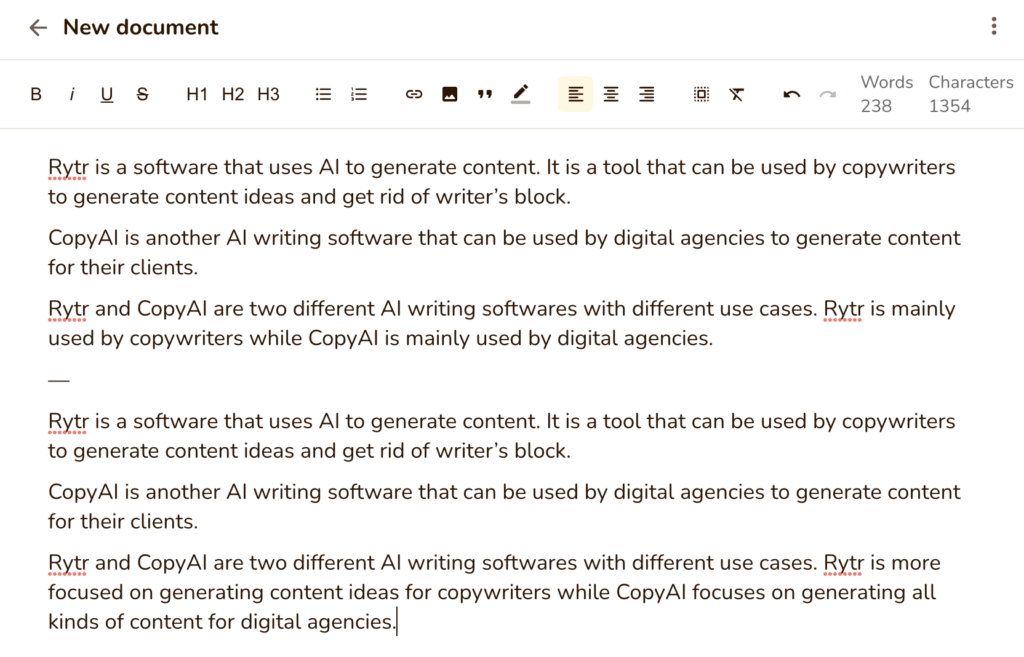 Rytr Features
30+ use cases, 30+ languages, in 20+ tones you can select from (convincing, candid, awestruck, inspirational, etc.) to add personality to your content
API available
"Reword" or "shorten" option for text you already have that needs a cleanup
Built-in plagiarism checker
"Continue Ryting" option to add on to your content using artificial intelligence
Readability score to see how readers might like your writing
Creativity level, where you can decide how factual (or not) you want your writing to be
Can choose between one and three variants for each generation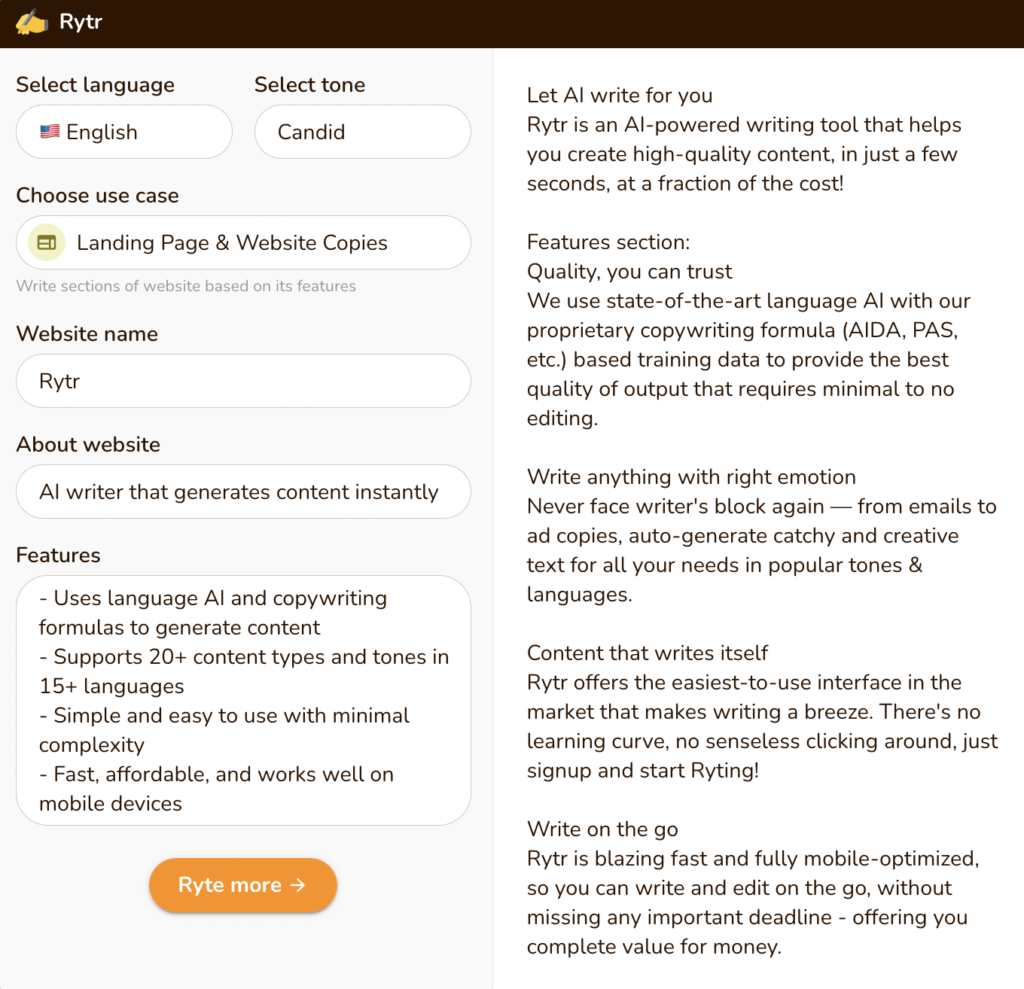 Rtyr Pros
Uses scientific copywriting formulas — such as AIDA & PAS — to provide best quality output that requires minimal to no editing
Honed content outputs means pretty reliable text generations
Convenient Chrome Extension
Very generous free plan (and affordable plans overall)
You can create your own use case if they don't have one you need
Marketers use Rytr at:
Pfizer, Ikea, Ford, Payoneer, and Adidas
Rytr Pricing
Free: $0/mo, generate 5,000 characters per month, with all use cases available, plus the plagiarism checker
Saver: $9/mo, generate 50,000 characters per month, plus you can build customized use cases
Unlimited: $29/mo, generate unlimited characters per month, and get your own account manager
Our take on Rytr
Rytr is a good tool that's young in this space. Their AI content outputs are generally error-free, and their price point is one of the best on the market. For that reason alone it's worth a spin. I think it's one of the best tools for marketers and writers who aren't necessarily as concerned with search engine optimization suggestions.
Read our full review of Rytr here.
---
Get a 5-Day Free Trial of GrowthBar
This post ranks on page 1 of Google and was written with GrowthBar. Which tool do you trust for your AI blog post writing now?
---
CopyAI
CopyAI is a short-form copy generator that provides "automated creativity tools" for marketing copy. It enables users to produce email lines, headlines, and bullet-point lists for short copy. Individuals select a type of copy, describe their product, and get 10 results at a time–simple as that for quality short-term content.
They also boast 90+ generators…but some of those include a baby name and wedding hashtag generator, which you might not get too much use from if you're a marketer. But they're still pretty cool features!
Let's do a quick Copy.AI overview:
Usability: Copy.ai is overall very straightforward to use, with a simple UI that makes it easy to find templates, input your data, and review the outputs. It's really easy to copy, save, and edit any of the outputs it provides.
Content Templates: 90+ different copywriting tools for ads, product descriptions, headlines and hero text, blog paragraphs, and sentence rewriters.
Supported Languages: CopyAI supports over 25 languages.
Quality of Support: CopyAI has excellent customer support that includes email and chat for reliable and fast solutions to your problem.
CopyAI Features
90+ copywriting tools including bios, email subject lines, instagram captions, TikTok ideas, name generators, paraphrasing, and…about 80 more!
25+ languages
Grammar and tone checker
Various tones to choose from, or input anything yourself
Can get 10 generations for each input you put in
CopyAI Pros
CopyAI community and supportive help center
Free plan option to try before you buy
You can organize your copy by projects
It's very simple to find their writing tools, but if not they also have a search feature
Some of their copywriting tools are free to use without an account, like their blog ideas generator
I tried out their free hashtag generator, and it was pretty good. I'm not completely sure what they meant by what "type of hashtag," so I did my best with the input. I would definitely use some of their hashtag ideas, but I probably won't use #food #foodstagram #foodphotography or hashtags of other dog types for the photo of my mini sheepadoodle.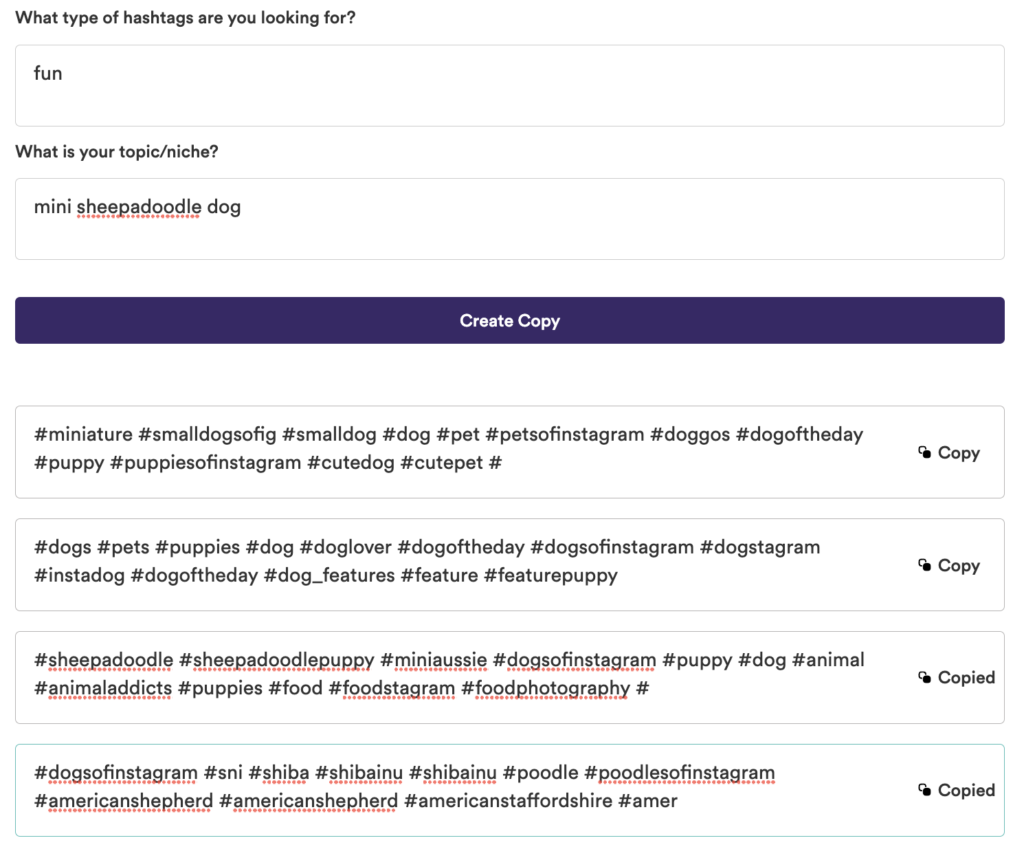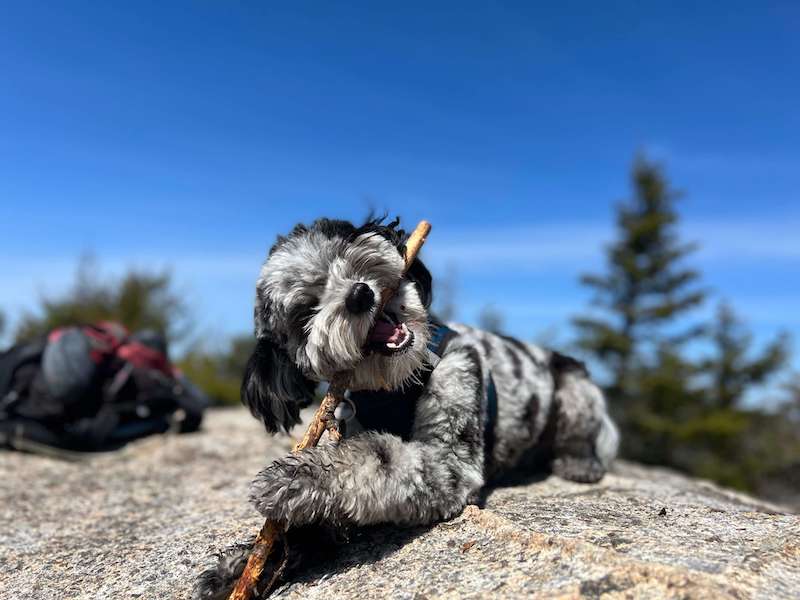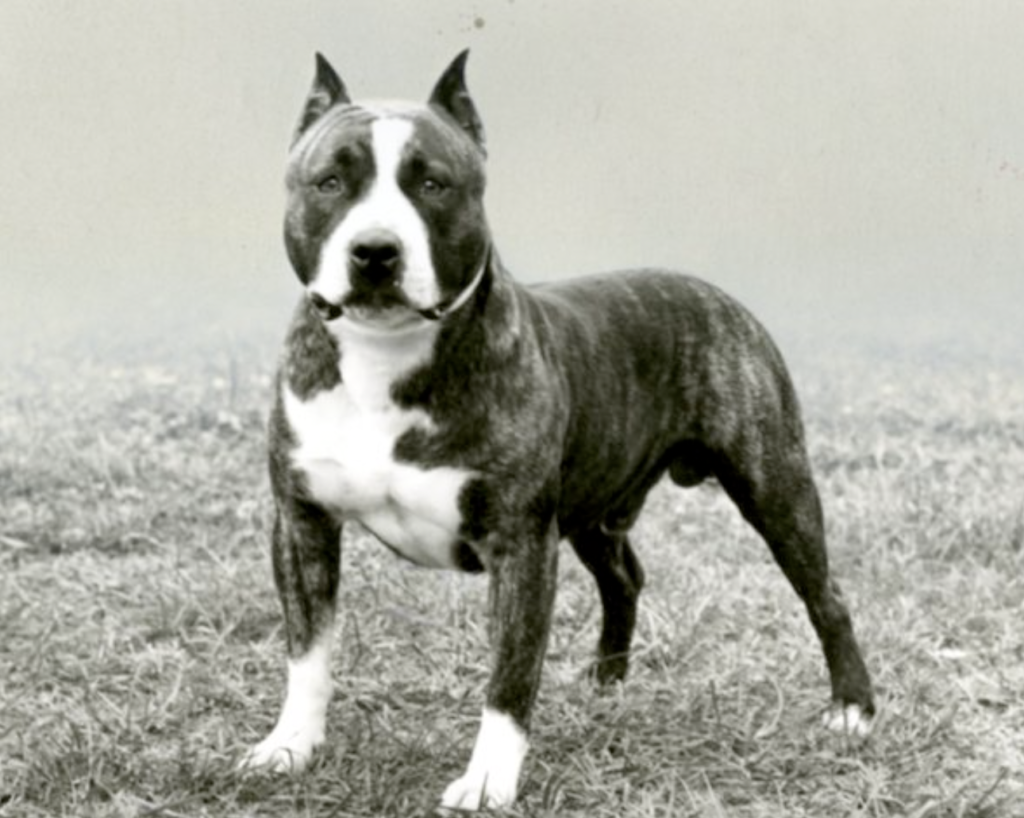 Marketers use CopyAI at:
Ebay, Nestle, Microsoft, Fringe
CopyAI Pricing
Free: This plan includes 10 credits (plus a bonus 100 for your first month) and access to 90+ copywriting tools
Pro: $35/month or $420 for the year for unlimited credits, unlimited projects, priority support, and access to their newest features
Enterprise: You can build a custom plan with their team
Our take on CopyAI
CopyAI is a strong content generator that is best for short-form ideas. If you need a lot of quick, short phrases, it's great and at a reasonable price point–especially for 10 outputs each generation. Of course, the 10 outputs aren't always going to work, but with a free plan and a lot of free tools, you should try it out before you make a decision between CopyAI and Rytr.
Rytr & CopyAI Alternatives
While Rytr and CopyAI are both great options for AI marketing tools, it's never a bad idea to take a look at some alternative competitors to see if there is a better fit for your needs.
GrowthBar
To be clear, GrowthBar isn't just a content generator. GrowthBar is the #1 SEO tool for bloggers and content teams. It combines AI and SEO to help you rank your content on Google.
GrowthBar features keyword research, backlinks, competitive metrics, keyword rank tracking, a one-click blog post outline generator, paragraph generator, and blog post idea generator.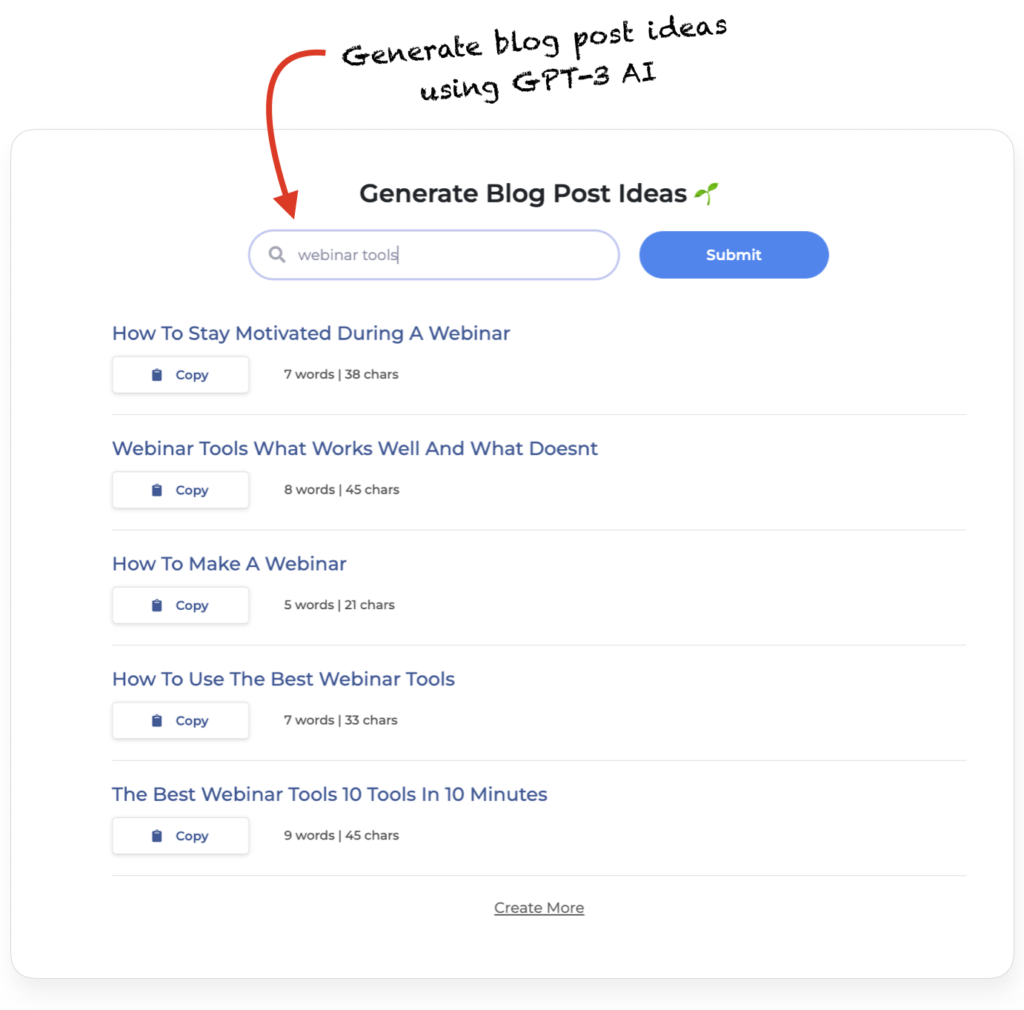 What it does:
GrowthBar has a wide range of SEO features, but the hero feature content generator is what has earned GrowthBar 5 stars on Capterra and G2 Crowd.
GrowthBar generates content by:
It takes your input keyword/topic, scans the web using a powerful SEO decision engine, and makes suggestions in a content editor using GTP-3 AI — the largest, most powerful language model on earth.
GrowthBar analyzes thousands of data points and the generator delivers you blog title ideas, paragraphs, or a content outline complete with title suggestions, word count suggestions, keywords, headlines, images, and more.
Key features:

AI content creation
Keyword research
Competitor analysis
Google Ads and Facebook Ads
Backlink analysis
Writing editor interface

Pros:

It's AI content generator offers blog posts titles, paragraphs, outlines, heading suggestions, keywords to include, and much more
Your copy is being designed to rank on Google, so your content can do the work for you
It offers a suite of other SEO tools, as well as access to their writer's marketplace if you need an article writing service

Cons:

It focuses heavily on SEO content, so if you need copy like social media captions, video subtitles, or business ideas then it won't be the best tool for you

Best for: SEO-focused bloggers, freelancers, and marketers who want more than just copy generation.
Pricing: Monthly pricing starts at $29 for Standard, $79 for Pro, and $129 for Advanced.
Copysmith
Copysmith targets marketing agencies and teams that generate content day in and day out, redirecting the time and resources saved towards company growth. Copysmith produces the content you're looking for through the input of a few keywords.
Key features:

File sharing
Bulk imports and exports of files
One platform for teams

Pros:

Provides helpful content idea templates
Bulk content generator
AI-powered workflow queue

Cons:

Lower priced packages lack innovative features
Higher monthly costs than other platforms

Best for:

Copysmith is geared towards teams of marketers or copywriters frequently collaborating on projects together.

Pricing:

Copysmith's starter package comes in at $19/month, and the team's package will run $118/month, unlocking team-focused features.
Also read: Copysmith vs CopyAI
Jasper
Jasper has many features and functions that solidify it as one of the best long-form content generators on the market. The AI instantly generates high-quality SEO-friendly content for almost endless options even beyond your marketing classics, from "explain it to a child" setting to real estate listings and Quora answers.
When I say "almost endless," I mean it. Jasper has more copy options than most copy generators out there. So if you're looking for versatility, Jasper is a great choice.
Key features:

30+ use cases
25+ languages
18+ tones

Pros:

Long-form writing assistant called "Boss Mode" in addition to 30+ short-form templates
Community "recipe" options you can use to get more AI-made content
Integrations with Surfer SEO to provide more optimized content and Grammarly for perfect writing

Cons:

You'll need to edit the outputs before publishing
Higher monthly costs than other platforms

Best for:

Jasper is great for medium and larger businesses that have a decent budget for content.

Pricing:

Starter: Starts at $29/mo for 20k words per month and access to all 50 copywriting skills
Boss Mode: Starts at $59/mo for 50k words per month, access to all 50 skills, long-form copy, SEO mode, Grammarly integration, plagiarism check, and more
Also read: Jasper vs Rytr
How Do AI Writing Software Tools Work?
Many AI writing softwares use GPT-3 to generate some great content. GPT-3 (Generative Pre-trained Transformer 3) is the first artificial intelligence language model that can pass the Turing Test: it's a language prediction model that can generate content and copy that appears to be written by humans.
GPT-3 is the third iteration of a transformer model, which are learning models that can produce text given an input sequence. They use a sequence-to-sequence algorithmic structure designed to take one piece of language (the input sequence) and transform it into what it predicts is the most useful following piece of language for the user (the output sequence).
With AI writing platforms, the user provides the input that the AI will use to find and generate its own content. Functionally, it takes information from across the web and uses algorithms to organize that information and surface (ideally accurate) content results from the seed text.
The input often includes a title, description, and a field for the user to enter as many relevant keywords as they can fit within the character limit. Once you tell the AI what you want it to do, you can even ask it to provide a few variations on the same theme. In GrowthBar's content generator, you can keep making new content or refreshing old content until you find exactly the output you want.
How to choose between Rytr and CopyAI
The answer to that question came down to preference and required features. Before choosing any AI-powered content tool, consider the following:
What teams will be utilizing it? Design? SEO? Marketing? Tech?
What type of content does the team need? Blog posts, social media support, video scripts, product FAQs?
What are the current content weaknesses you are seeing within your teams? Is it content quality? Production speed? Novelty?
What are your content goals? SEO, improved ad conversions, or just need more content?
Deciding between AI writing tools really comes down to your budget and needs. The best way to figure it out? Try them! In fact, you can try GrowthBar today for your SEO and content needs.
Conclusion: Who wins in Rytr vs. CopyAI?
Rytr and CopyAI are both doing well in the AI writing software space with their language options, generator features, and customer support. Plus, their copy was great.
I liked CopyAI's interface better, the fact it gave you 10 outputs, and its generation options
I liked Rytr's simplicity and affordability
As a blog writer, I lean towards CopyAI because it provides a lot more options for blog creation, so it really just depends on what outputs you need and are most helpful for your creative process. Just know that no matter what writing software you choose, whether it's Rytr, CopyAI, or one of the alternatives listed, you'll still have to put in some editing and writing time yourself.
AI writing is incredible, but there's always room for a good old fashioned human edit–which as a writer I can't complain about!
Also read: