There's never been a better time to create and publish content. And by that, I mean it's never been this simple. With content marketing strategies assisted by AI, anyone can get better at talking to their audience and building trust with their customers – in half the time. 
That is, anyone who learns how to create a content strategy the right way.
The tools and possibilities are there, but they, too, call for a certain level of knowledge.
You should aim for a content plan that appeals to and keeps customers interested at all stages of their journey. Ideally, you should cover every angle so the least possible amount of prospects leak through the funnel (which, realistically, will happen.)
To achieve this, you need to understand your audience, pick the right content formats, create the content, and publish it. All of which we'll cover in this post.
But first…
What's a Content Strategy? What's Its Purpose? And Do You Really Need One?
A content strategy is a plan for what, when, and how you'll create and share your content to reach your goals. It's about deciding what stories you want to tell, who you want to tell them to, and how these stories can reach the people who will appreciate them the most. And, of course, buy your products!
A blog post is a piece of content. So is an Instagram post, a Tweet (Xeet?), and a TikTok video.
The platforms you publish them in, as well as what type of content you publish, make up the bulk of your strategy. But a complete strategy should also involve audience research, content goals, and your content calendar.
The purpose, or rather, purposes of content creation are many. You'll be creating content to:
Bring in the best potential customers: Create content that speaks to the folks who would love your products or services. Get the right people interested in what you offer.
Show your expertise: Share helpful and informative content regularly to show you know your stuff. Become a go-to expert in your field, so that people will trust you more.
Make your audience happy: Content isn't just for information – it can be fun and engaging too. Create content that leaves a good impression and adds value. Happy customers are more likely to stick around and recommend you.
Keep customers satisfied: Use content to help customers even after they've bought from you. Provide guides and FAQs to make their experience awesome. Happy customers are likely to come back and tell others about your brand.
The overarching goal of a smart content strategy should be to connect with the right people through the right messages, using the right channels at the right moment. Do all of the above effectively, and you'll be having people go, "Hey, this solution is exactly what I was looking for just the other day!"
'Cause you're no psychic – you're just a really good content marketer with all the right tools under your belt.
But is a content strategy strictly necessary? Yes, it is – if you want to attract prospects that will eventually become happy, paying customers.
How to Create a Content Strategy
Define Your Goals
Don't ever start a content strategy without defining your goals. Consider this the underpainting of your strategy: it's not as colorful as creating content, but without it, great results will be hard to come by.
Getting started is as easy as answering a simple (yet not easy) question: Why do you want to produce content and create a content marketing plan? Is it to boost your brand's visibility? Increase website traffic? Build stronger customer relationships? Make more money?
To properly answer that question, you'll need to rely on your business goals. That'll help you guide your content strategy and stay on track to achieve the results you're aiming for.
Say your business goals include expanding your online presence, as in reaching top Google spots. To get there, you'll need a content strategy that focuses on SEO to increase your website's visibility on the SERPs and drive targeted traffic to your products or services.
Not just any traffic. Targeted traffic.
And that's when you'd use a solution like Semrush or GrowthBar's Keyword Research to understand what people search for when trying to find a product or service like yours.
This will help you include the right words in your content (especially blog posts) so that the right people can find it more easily.
If you're using a tool like Semrush, you can use features like the Keyword Magic Tool to get the best keyword suggestions to include in your content. Just go to Keyword Research > Keyword Magic Tool and enter the keyword you'd like to analyze. It'll look something like this:
If you're using GrowthBar, you can use the Keyword Research tool for the same purpose.
Just go to SEO Tools > Keyword Research to get metrics like search volume, competitiveness score, Google Ad cost-per-click, and the Value of Position 1, a proprietary GrowthBar metric.
Don't use any of those tools? Good ol' Google autocomplete will do the job. On Google's search bar, take advantage of the autocomplete feature and the "People also ask" section. 
(By the way, we've recently launched a Google Search Console integration inside GrowthBar, aiming to build an all-encompassing solution for SEO-optimized content writing. Now, you can monitor your search performance without leaving GrowthBar!)
More about keyword research? Read my ultimate guide on keyword strategy.
Research Your Target Audience
If you don't know who your content is for, you'll get your targeting and messaging wrong. If you don't know what their preferred channels are, you'll be wasting time and money by advertising/displaying content in a ghost town. That includes both organic and paid content.
But how would you even know where your audience hangs out online, let alone the channels they visit? SparkToro can tell you.
It's a great tool for finding out valuable insights about your target audience and their online behavior. Take it from their website's headline: "SparkToro shows who your audience is, what they talk about, and where to reach them." Enough said.
For example, for people who frequently visit the SparkToro website, here are the social accounts they engage the most with:
You can go even further by filtering this audience by subreddits they post on, podcasts they listen to, YouTube channels they're subscribed to, and more. And that's how you find out where your audience spends their time online.
If you want to do it for free, Reddit, Twitter, and Quora will have all of the unfiltered answers you need. However, in order to perform "social mining" successfully, you'll need to have a pretty good idea of who your target audience is.
Audit Existing or Competing Content
Already have enough content? It's time to understand how good or bad of a job it's doing in reaching/engaging your audience.
For that purpose, you can run a content audit to assess your top-performing and lowest-performing content.​​​​​ That way, you can figure out what you can do differently and set new goals.
So, how do you figure all of that stuff out?
For website content, for example, you can use tools like Google Analytics, Semrush, or Ahrefs to check which of your content isn't doing well.
For example, let's say you want to measure how well one of your landing pages is doing. You'd look at the number of times your landing page shows up in Google searches and where it ranks. If it ranks between positions 5 to 10, consider that a "quick win." A few tweaks could be all you need to move it up to the top 3 results.
If it ranks below position 11, you might need to make significant improvements or rewrite it to have a chance at reaching the first page of search results (depending on the keywords you're targeting).
No content yet? No worries. Your competition has got you covered.
Tools like GrowthBar's Site Inspector give you access to competitors' keywords, as well as their website's Domain Authority (DA) and the backlinks pointing to their website. This is a golden opportunity to educate your content strategy – even if you have no data to work with.
All you have to do is go to SEO Tools > Site Inspector and get data like this:
GrowthBar's Keyword Roadmap is another amazing feature to discover where to fill the gaps in your content (based on what your competitors are already doing).
Just enter your domain and your competitor's domain.
Then, GrowthBar scans thousands of keywords on both sites and collects data across search volume, Difficulty Score, cost-per-click, and rankings.
Next, it assigns an Opportunity Score, ranging from 0-100, to each keyword. This calculates the opportunity of each given keyword.
Not to get ahead of myself, but you can click the three dots right beside "Difficulty" to instantly create a blog post using high-opportunity keywords.
Choose a High-Quality Content Management System (CMS)
It's common knowledge among site admins that a CMS makes creating and updating content a lot easier. So, if your website has lots of changes happening regularly, a content management system is the way to go.
But which one should you choose?
I say "CMS," and you say "Hubspot."
You can definitely use other platforms, but HubSpot is one of the most popular for a reason: it makes handling cross-channel content a breeze. It comes with an easy-to-use editor, helping you create and manage different types of content like blog posts and web pages.
Is your focus on social content? HubSpot also helps you quickly draft and publish content straight to LinkedIn, Facebook, Instagram, and Twitter, directly from the platform.
If you already use a CMS like WordPress, you can still use HubSpot for your content needs. You can add the HubSpot WordPress plugin for free.
Determine What Type of Content You Should Create
Note that I said "should create" instead of "want to" create.
It's not about what's "hot" right now – not necessarily. If your audience isn't watching YouTube shorts but rather reading ebooks (we do exist!), you might want to focus on written content instead of videos.
For example, think about a team that wants to start making TikTok videos, but they're not sure how to go about it. So they look at what their competitors are doing on social media and find out that, apparently, TikTok isn't very popular in their niche. So they have two options:
Follow along and avoid TikTok.
Or…
Try to differentiate themselves by trying out TikTok as a potential new channel.
OR…
Still use TikTok videos, but not as the main focus. This way, they make everyone happy, reaching their audience's reading preferences while still keeping a presence on TikTok for a wider reach.
Note that testing new channels can be a bit sensitive, and getting it right is a matter of trial and error. 
"There are a variety of options out there for content you can create, from written content like ebooks and blog posts to audio content like podcasts. Great content strategy is a balance of decision-making, data analysis, and risk-taking. Those skills will all be put to the test in this step."

Caroline Forsey, HubSpot Content Growth Marketing Manager
Once you've made the bigger decisions behind your content strategy, you'll be ready to get down to business.
Create Content
It's time to get down to brass tacks. And it's also 2023, so I have to ask: will you be creating your content from scratch? Will you be using AI? Will you be using a mix of both?
There's no right answer. But if you're snowed under in content, I do recommend GrowthBar to take the edge off.
The most popular GrowthBar feature is the Blog Post Generator. If you write or have already written blogs, you know exactly why: that first draft ain't easy.
Blog Post Generator will help you zoom through that first draft, allowing you to create and publish content much, much faster. Just go to AI Tools > Blog Post Generator to get instant access to it.
And that's just one feature. With GrowthBar, there's no need to launch ChatGPT — because we've got GPT-4 built into the platform. 
And that's not even half of it.
The AI writing/rewriting features include (but aren't limited to) the following:
Paragraph Rewriter
Meta Description Generator
Blog Ideas Generator
Email Newsletter Writer
Press Release Writer
Product Description Writer
Not to mention the SEO tools we've already talked about earlier.
Now, for those of you who also create graphic content for social media, tools like Canva and MarketingBlocks will be your favorites from now on. If you enjoy a little bit of manual work,
Canva's drag-and-drop feature (along with a huge content library) will help you create pro graphics in little time when compared to creating designs from scratch.
MarketingBlocks is for those of you who want AI to handle everything and just hit "publish." It gets all of your marketing assets, like social media graphics, in minutes. It's like Canva but with a lot less effort on your part.
Remember when we had to do it all ourselves? Not anymore.
Publish!
Let's talk about HubSpot a little bit more. It includes a neat content calendar feature that helps you plan and schedule your content publishing.
So, you can stick to a regular posting routine and make sure your content goes live when it works best.
Need another option? Go with Hootsuite.
It's an all-in-one tool for social media content distribution. It does everything a social media manager does every day. You can easily schedule posts so that you only publish them when your audience is more likely to see them. You can also have AI write your captions for you and free up more time.
My Best Advice: Repurpose
Nothing will save your skin more than repurposing content.
If you think those people who post their content to LinkedIn, Instagram, and blogs are master multitaskers, think again.
All their content team does is repurpose the same content for the amount of channels they rely on.
That long-form blog post? Shrink it down to its key points. Add plenty of spacing. Maybe a few emojis. End with an engaging question. Suddenly, you've got a LinkedIn post.
Grab that headline and add an on-brand Canva design. An Instagram post is born!
You can either do it yourself or have tools like GrowthBar do it for you in minutes.
What Doesn't Get Measured Doesn't Get Better
Let's say you're churning out content like there's no tomorrow. Your team is meeting all the deadlines and high-fiving each other.
But how is that content actually performing?
Unless you measure your results, you'll never know if you're publishing great content or just screaming into the void.
If you're measuring keyword rankings, you can use a combination of Google Analytics and Google Search Console to evaluate your content's performance. Here's how you can do it:
Focus on keywords with high impressions but low click-through rates, as they could indicate content optimization opportunities.
Pay attention to landing pages that are ranking well for your target keywords, and notice the user behavior on those pages using Google Analytics.
Keep an eye on how your keywords and website traffic change over time. This helps you find places to improve on in your content plan.
If you're using GrowthBar, you can track your most important keywords by using the Rank Tracker. Just go to SEO Tools > Rank Tracker.
​​​​​​​​​​​​​​You can always add new keywords to track as your strategy evolves. Just be sure to regularly check their rankings to identify those that have dropped – or never went up.
You want to give special attention to those and consider a massive content overhaul.
Keep in mind that, sometimes, content may not always be to blame. Try building higher-quality backlinks to your content as part of your strategy. This can make it more trustworthy and show up better in search results.
Conclusion
A content strategy is equal parts: researching, organizing, creating, and monitoring your content across different channels. That's the recipe for success.
Finally, revisit your content strategy at least every six months. Make sure it's current, creative, and interesting for your potential customers!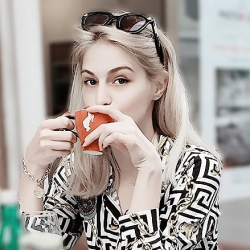 Latest posts by Lana Rafaela
(see all)